"As a parent of young children, I can remember all too well the hassle of getting the children ready for ski school and having to carry, not only my own skis and poles, but also my children's too." - Angus Kinloch, Director of Ski Line.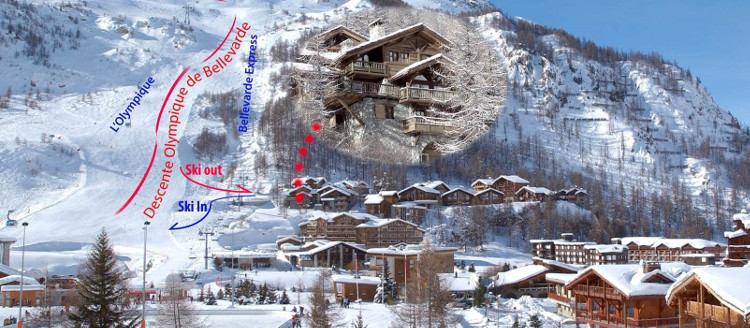 All this hassle can be so easily been avoided by booking a ski in ski out family skiing holiday. In one of our ski in ski out chalets, hotels or apartments, you simply ski from the door to the nearest ski lift or ski school meeting place. Sadly, you will still have the hassle of getting the children ready!
Once our clients have enjoyed the convenience of a ski in ski out holiday, they never want to ride in a ski resort bus again, nor will you!
Lots of our family groups have been booking Club Med because of the all-inclusive nature of their holidays. All but two of Club Med's all-inclusive hotels are ski in ski out
If you need help finding a suitable skiing holiday for your family, speak to our team of ski holidays experts. We will make sure that we find you the perfect ski in ski out chalet for your family.
Remember that not all ski in ski out chalets or hotels will be on a slope your children could ski. There is nothing worse than paying for a ski in ski out holiday and then having to catch the bus. Our team will help you avoid this and any other pitfalls.
... Read more