7 nights
Independent Travel
Ski Holidays in St Moritz
St Moritz is glitzy, upmarket and fashionable and above all, a place to be seen!
St Moritz is so much more than just a very good ski resort! It's home to the world famous ice skeleton racing toboggan track the Cresta Run which is 1.2km long, which if you are brave or mad enough and have around £425, you can have 5 goes on. Certainly, worth a look while you visit St Moritz.
There is also a good chance of seeing a game of Polo which is often played on the iced over lake, and even the odd game of cricket happens here.
St Moritz has long had a reputation for being an upmarket town. You will see lots of ladies in fur coats walking pocket sized dogs around the frozen lake. You can even spot fur ski jackets on the slopes too!
The skiing in St Moritz is suited to all but complete beginners, although if you book yourself into the Club Med hotel here your lessons and just about everything else is included in the price of your holiday. We particularly recommend Club Med here for families.
For intermediate and advanced skiers St Moritz is a great choice for a skiing holiday. The scenery is outstanding although some of the buildings can be a bit block-like. The accommodation is spread out over 3 distinct areas. St Moritz Bad is the upscale area with shops offering luxury good, St Moritz Dort is where you will find better value accommodation including Club Med's hotel and finally Celeina which located away from the lake, all have access to the skiing.
Language


French/German

Currency


Swiss Franc
ski holidays found in St Moritz
Loading holidays ...
Why Ski in St Moritz?
St Moritz, who hasn't heard of this ski resort? This world famous resorts lies at 1750m in the stunning Engadine valley in Switzerland. The ski area covers over 350km of pistes offering excellent skiing for all levels. There are two main ski areas in St Moritz, Corvatsch and Corviglia.
Corviglia is the ski area from which you can ski back down into St Moritz Dorf (the main centre of town) Corvatsch is a bus ride away – but well worth the journey. I if you'd like to ski both of the main areas more easily, St Moritz Bad is definitely the place to stay as you can ski back to it on a run that's classified as a black but with only a small steep section at the top and more like a red or blue the further you get down – even nervous intermediates will be fine on this run.
The main village in St Moritz is called St Moritz Dorf. This part of town houses the main swanky shops in the roads off the small main square and the fur coat brigade too! Slightly lower down and beside the stunning lake is St Moritz Bad with a smaller selection of shops bars and restaurants. The two are linked by a free with lift pass bus service which is efficient and frequent. Neither resort is particularly 'chocolate box' with many modern buildings and a hotch potch of different styles – however the mountain scenery is absolutely stunning and the Engadine valley with its array of beautiful lakes is astounding.
Ski Line offers a small handful of catered ski chalets and ski hotels of all levels (despite what you may think, not all are 5* here!) as well as a small selection of self catered apartments in the two main areas of St Moritz and some of its outlying villages. We also offer all inclusive hotels which offer great value for money such as Club Med which is our most popular hotel here.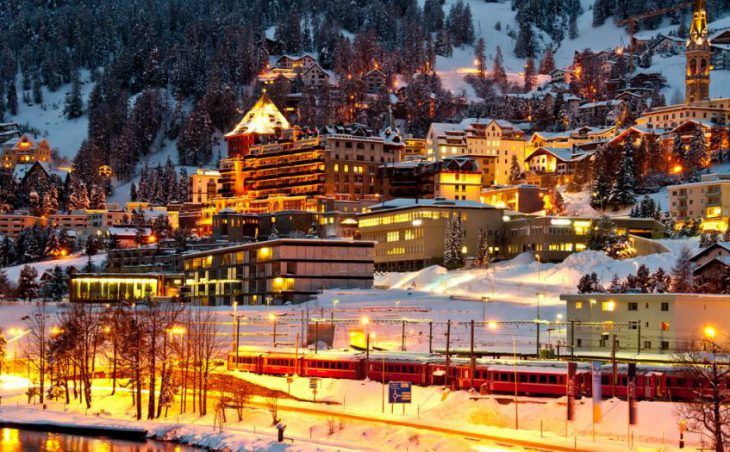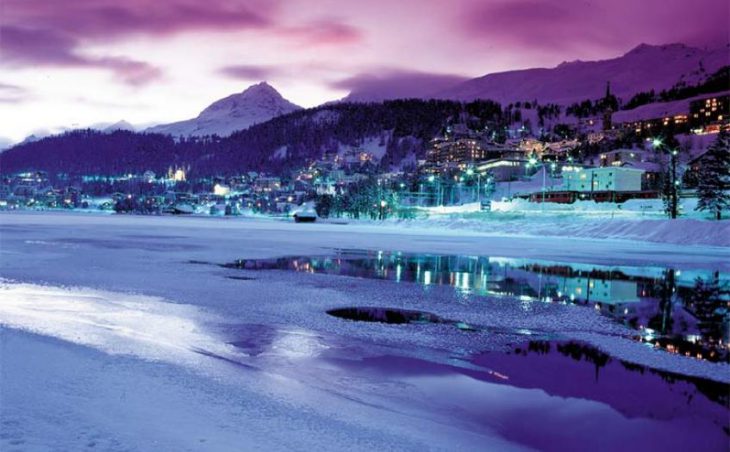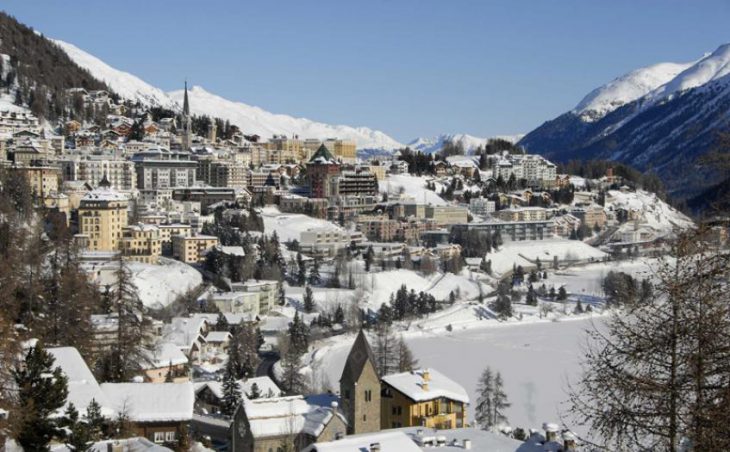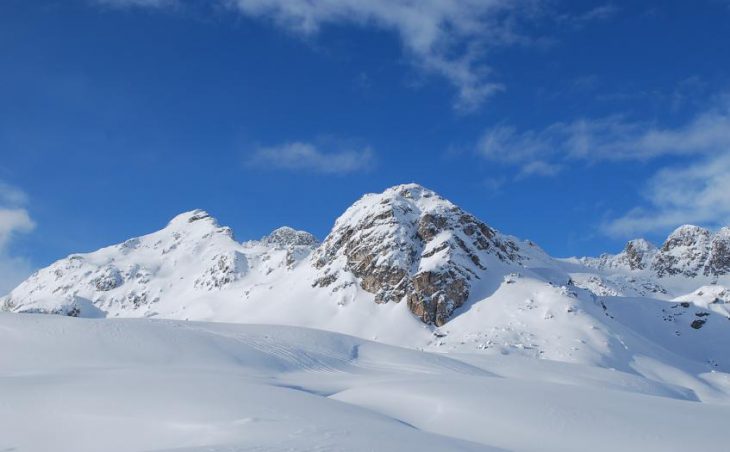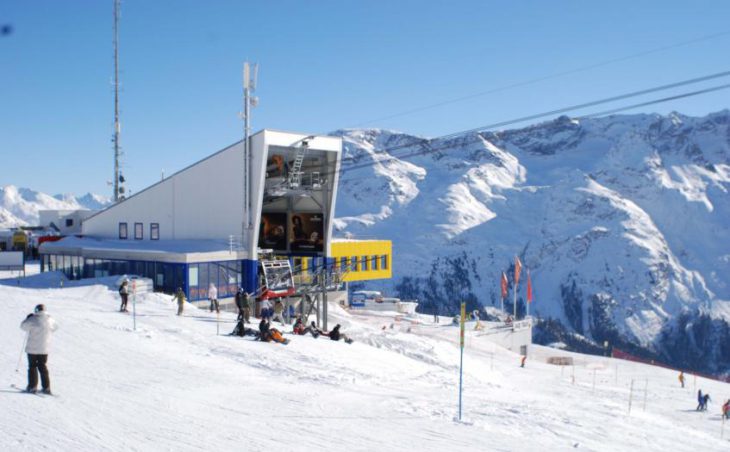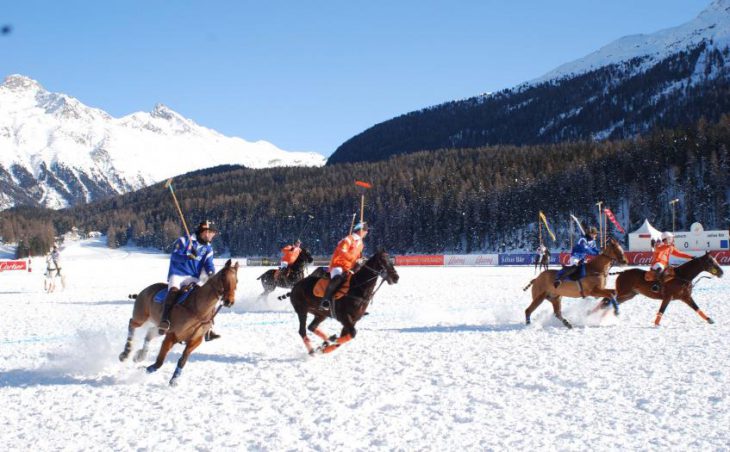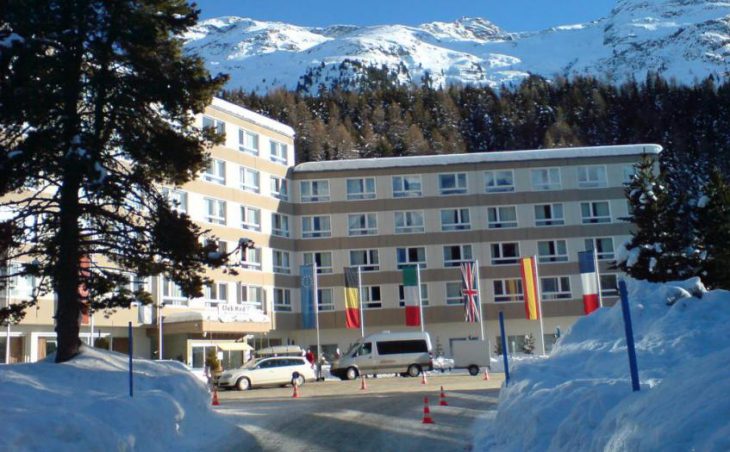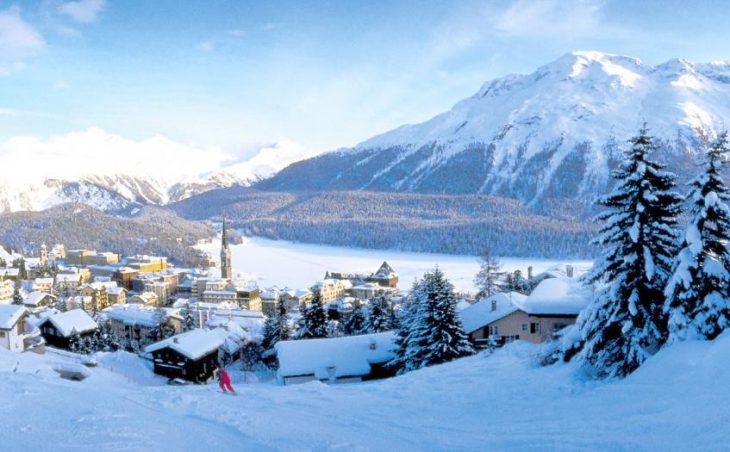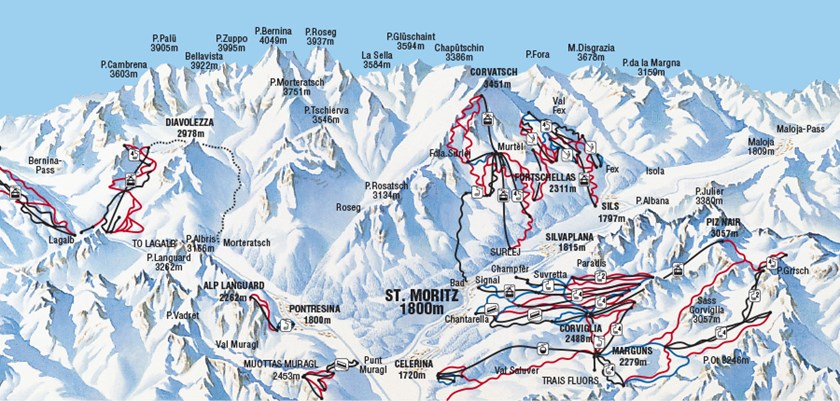 Upper Piste

depth

Lower Piste

depth

Weekly

Snowfall
0 cm
100 cm
200 cm
300 cm
400 cm
Based on weekly average snowfall data November 2000 - April 2018
Pistes
Altitudes
Resort Altitude


1800m

Highest Piste


3303m
Expert Ratings
Beginners skiing in St Moritz
There are few good nursery slopes in St Moritz and no free lifts either so this is not the ideal place to learn to ski. The best bet is to start over in the Salastranis area or Suvretta. Progression to blue runs can be tricky as most blues tend to have steep parts to them.
Intermediates skiing in St Moritz
There's a huge variety of runs for intermediates in St Moritz. Many red runs here would be classified as blues in other resorts. The Corvatsch area is a little more challenging than the easier cruising runs of Corviglia.
Corviglia's pistes are well groomed and easy runs – although the Marguns bowl is a little more challenging.
Corvatsch offers the highest skiing and more interest for intermediates with some real red runs (rather then blues classed as reds!) and some delightful runs back down. The black run which takes you all the way back to St Moritz bad without having to catch the bus is very easy indeed and well worth doing at the end of the day.
Advanced skiing in St Moritz
Although there are a few Black runs here which are scattered around the ski areas the best way for experts to experience the delights of St Moritz is with a guide on an off piste expedition. There are various heli skiing companies based in St Moritz and this is surely the way to go in this glitzy resort.
Après ski in St Moritz
There's a vast array of Après ski venues in St Moritz which cater for everyone from the filthy rich who prefer their après ski with champagne, cakes and piano bars to livelier bars who cater for the youngsters. Yes, of course prices are high, but what do you expect when you are in St Moritz?!
Later on there are a handful of clubs (be careful some require you to wear jacket and tie!) and if they don't grab you perhaps the casino will.
Activities off the slopes St Moritz
You can't beat St Moritz for activities off the slopes, there always seems to be something going on! On the frozen lake in mid winter you will find Polo, ice cricket and even ice golf. There's also 'white turf' horse racing too. The walking and cross country trails along this stunning valley are superb with views to die for.
There's an excellent Health spa in St Moritz bad if you aren't staying in one of the hotels with their own facilities.
Shopping in St Moritz is fun even if its just window shopping, the town, as you can imagine, is filled with the likes of Dior, Cartier and other designer boutiques as well as normal types of shop!
Accommodation in St Moritz
We have 5 properties available in St Moritz. If you're hunting for your accommodation by name, then you'll find it here, or for availability and prices select 'Search Holidays'.