Bulgaria ski holiday skiing holiday to Bulgaria best suits beginners and early intermediate skiers, and also those on a budget but still wanting a lively après ski scene with lots of cheap booze. For us at Ski Line these are clients with an average age of 18 to 30. We also have a large number of families booking the peak weeks. Bansko is in our view the best ski resort in Bulgaria.

What you don't get in Bulgaria is big ski areas, also for that matter even particularly reliable snow fall, although the snow making is forever improving. Keen skiers who like to clock up the miles could ski even the biggest ski area in Bulgaria in a few hours.
What you must bear in mind if you are thinking of skiing in Bulgaria is that the season is quite short. Most package holidays won't start until the Christmas week and usually finish mid-March so if you want to go at Easter you're best off looking elsewhere.
"There's no better place to learn to ski or snowboard then Bulgaria, especially if you are on a budget" Sarah Kinloch sales manager Ski Line.

Accommodation in Bulgaria's ski resorts
The accommodation in Bulgarian ski resorts is generally very good, with a wide choice of 3 and 4* Half Board hotels, many sitting right on the slopes. Many offer excellent spas for tied limbs after a day on the slopes. Some of the larger, rather Soviet looking hotels such as the Samokov and the Rila in Borovets often have great ski deals available. The latter having been recently updated.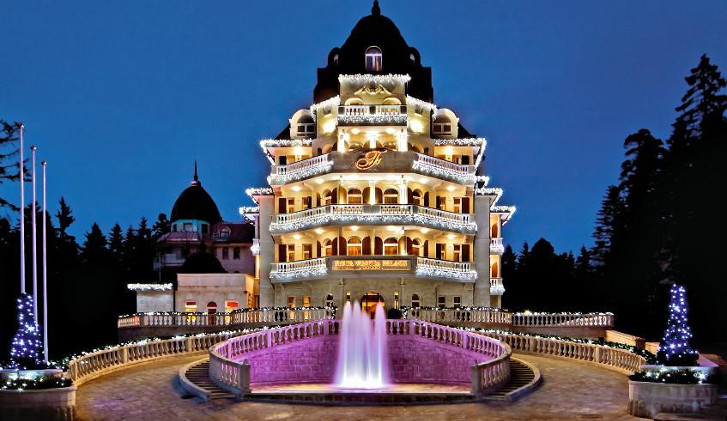 Bansko was launched as a new ski resort in 2004 and opened with a new modern lift system and a few very good new hotels. It was in fact an old town, no beauty but the centre reveals a pleasant square at the heart of the town. Pamporovo is a perfect low cost base for beginners, it's located in a wooded valley a short shuttle bus ride from the slopes. We have always had excellent feedback from our clients about the ski schools in Bulgaria.
Three of the most popular ski in Bulgaria
We offer the big three ski resorts in Bulgaria, for us Bansko is the clear winner, it's the biggest ski area and the best lift system and some of the best new hotels available.
Bansko, other Bulgarian ski resorts look up to Bansko and to be honest they could never match the skiing. It's clear a lot of investment has taken place and if you are thinking of trying a ski holiday in Bulgaria, this would be our top choice. 70km of piste available here.
Borovets is the second largest ski in Bulgaria with 56km of piste s available, its possible to pick up a real ski holiday deal in this resort.
Pamporovo is a purpose built ski area in an attractive wooded valley and one we only recommend for complete beginners.
Call one of the Skiline team about booking your skiing holiday to Bulgaria, we will make sure you get the best value for money and the finest hotel or apartment your wallet can afford.
... Read more