If you are looking for a ski deal for April 2020 you are at the right place, we have listed below some of the best deals available right now. Let us know your dates, how you want to travel, and the things that are important to you. Our team of experienced ski travel agents will hunt out the best ski deals and offers. We promise to put as much effort into searching for your skiing holiday as we do when searching for our own.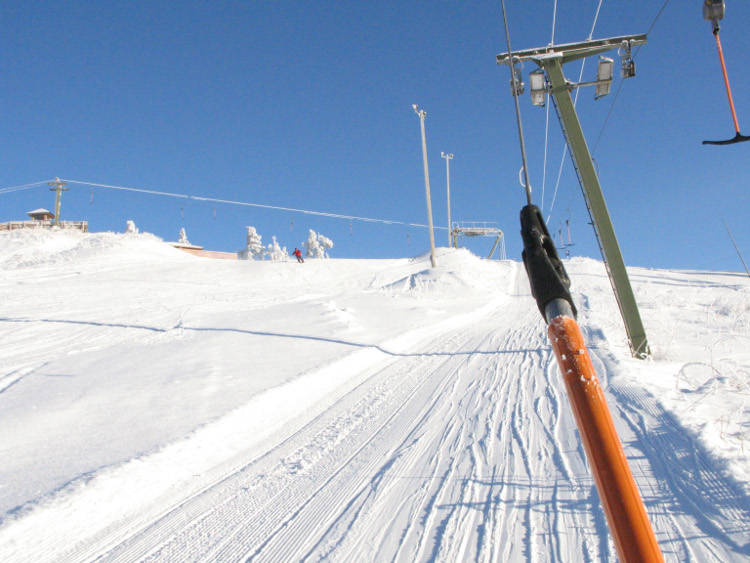 We are always surprised when skiers, some quite experienced skiers, tell us they don't want to ski in April because there won't be any snow! This is a myth and is completely wrong. April is the month of rain in Europe, but in the mountain, that rain falls as snow. The Alps always gets more snow fall in April than in January, so the chances of a powder day are a real possibility in April, it's when the team at Ski Line do most of our skiing. April is also when we run our end of season ski trip and in the past 22 years except in one year, the snow conditions have been perfect.
Skiing in April is a delight, longer days, long lunches and top up your goggle tan. By April all the mountain restaurants open up their terraces and the slopes are deserted. Poor visibility days are rare. Travel too suffers fewer delays, fog-bound airports are a distant memory and resort transfers make record journey times between airports and resorts. April is a perfect time to ski or snowboard.
We offer a wide choice of ski chalets, hotels in the best ski resorts, all-inclusive skiing holidays from Club Med and a massive choice of self-catered apartments.
... Read more