The home of Skiwelt Ski Deals. The Ski Welt is one of the most popular and largest interconnected ski areas in Austria, The Ski Welt-Wilder Kaiser is made up of 8 villages Going, Ellmau, Scheffau, Soll, Hopfgarten, Westendorf, Brixen and Itter.
Comprising 280 km of piste (the longest run is 10 km) and with 91 lifts there it's a great touring ski area for intermediate skiers. The 70 or so ski huts, restaurants and après ski bars there is plenty of opportunities to have a fuel stop.
Skiing Holidays in the Skiwelt Ski Area in Austria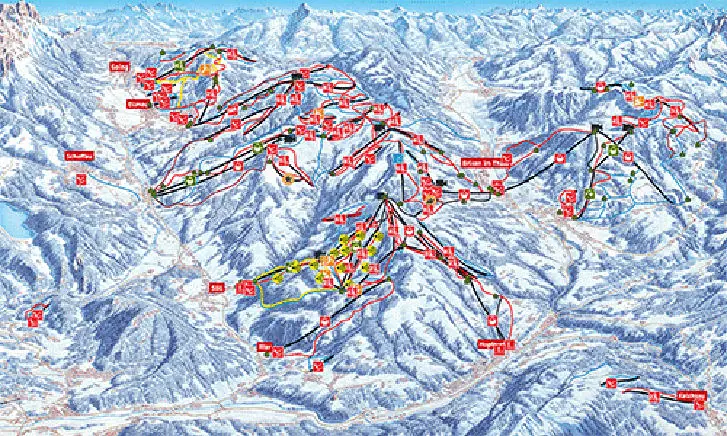 Although the highest lift is only at 1825 metres and the lowest at 620 metres the Ski Welt boasts a good snow record, but just in case there is over 1000 snow cannons to keep the snow in the best possible conditions.
Ski Line offers nearly 40 different ski accommodations in the Ski Welt area and the ski deals shown on this page are updated daily, if you need any assistance please contact one of our team either by phone or via our chat function on this page.
We offer some great Skiwelt Ski Deals, so speak with a member of our experienced sales team on 020 8313 3999 for help finding your next ski holiday.
Popular Ski Resorts In The Ski Welt Ski Area
Top Places To Stay In The Ski Welt Ski Area
... Read more
Loading holidays ...