7 nights
Independent Travel
Ski Holidays in Val d'Isere
Val d'Isere offers the perfect ski holiday destination for enthusiasts of skiing and snowboarding, catering to all skill levels throughout the year. Boasting an extensive network of 300km of pistes and a remarkable altitude of 1,850m, Val d'Isere ensures an exceptional winter experience that stretches longer than anywhere else in the Alps. With its seamless connection to neighbouring Tignes, Val d'Isere guarantees snow-sure slopes suitable for beginners, intermediates, and advanced riders alike. Moreover, the resort's vibrant après-ski scene and a diverse range of accommodation options add to the overall allure. Alternatively, explore our comprehensive selection of ski holidays across France to find your perfect destination.
Eco-friendly
Val d'Isere obtained the ISO 14001 certification in 2007. By 2014 this was updated to ISO 50001 certification in recognition of its work on energy saving and management. In 2016 it received a Green Globe certification.

Language


French

Currency


Euro
ski holidays found in Val d'Isere
Loading holidays ...
Why Ski in Val d'Isere?
Val d'Isere stands as one of France's most sought-after ski resorts, captivating winter sports enthusiasts from around the world. Situated within the expansive linked ski area called Espace Killy, it boasts an impressive 300km of slopes, including access to the renowned skiing in Tignes. With its high altitude, Val d'Isere is renowned for its consistent snowfall, providing excellent snow coverage from the end of November until early May. Ski holidays in Val d'Isere offer an exhilarating experience filled with thrilling slopes and boundless excitement. As one of France's top-rated resorts, it is considered a "must ski" destination, offering extensive skiing and snowboarding opportunities, primarily situated above 2000m. Both the Tignes side of the mountain and Val d'Isere provide the added allure of glacial skiing, adding to the allure of this exceptional ski resort.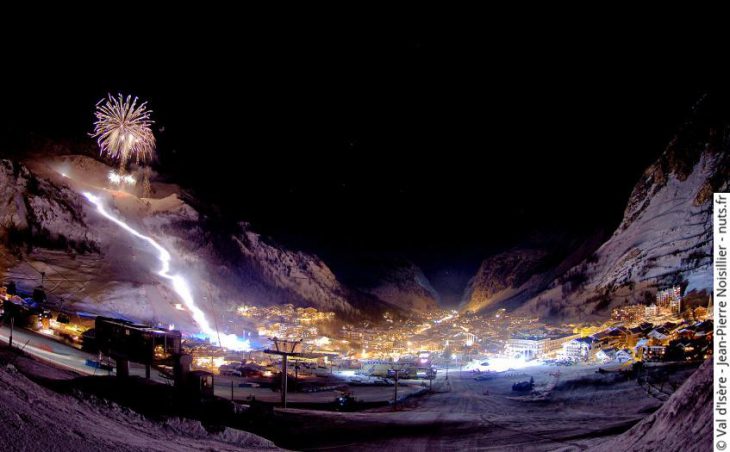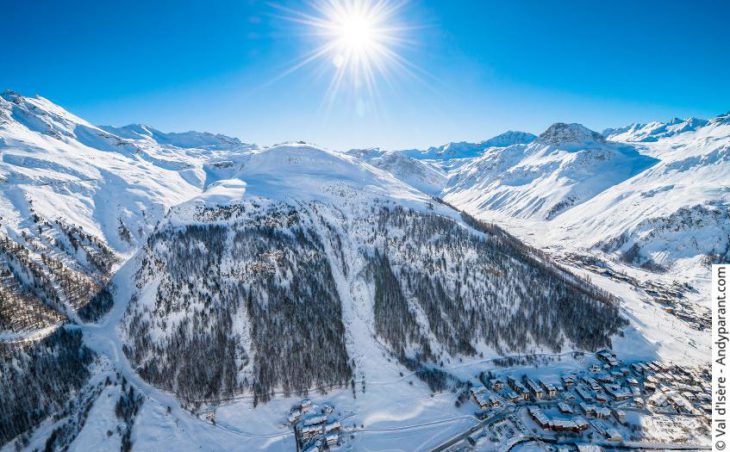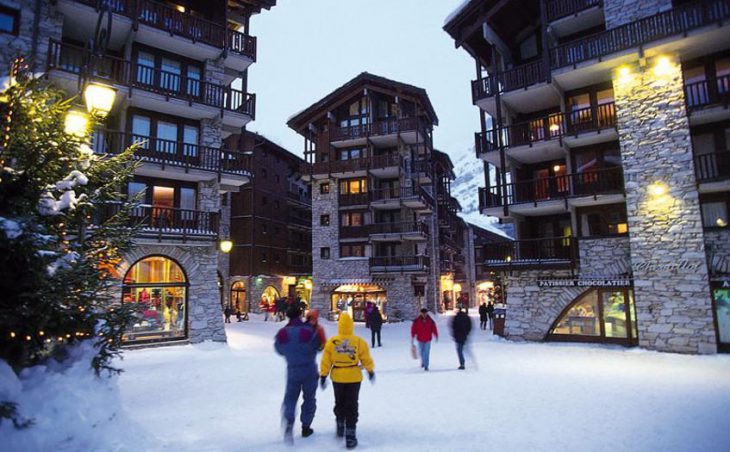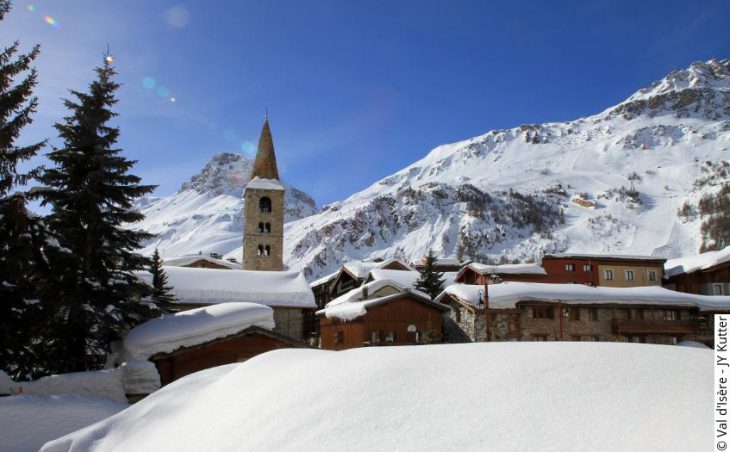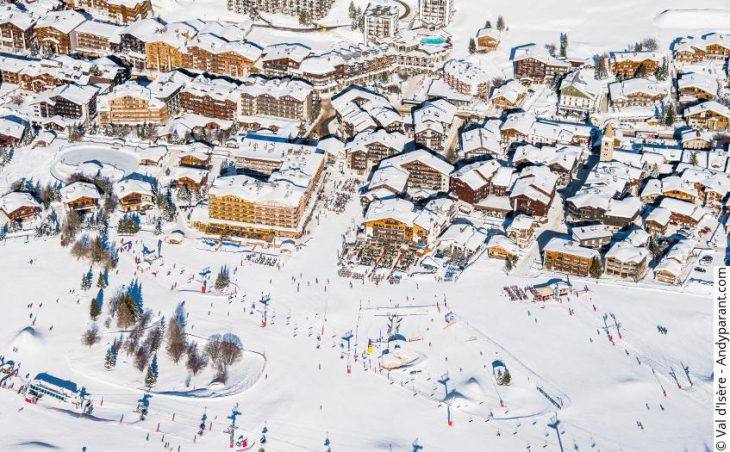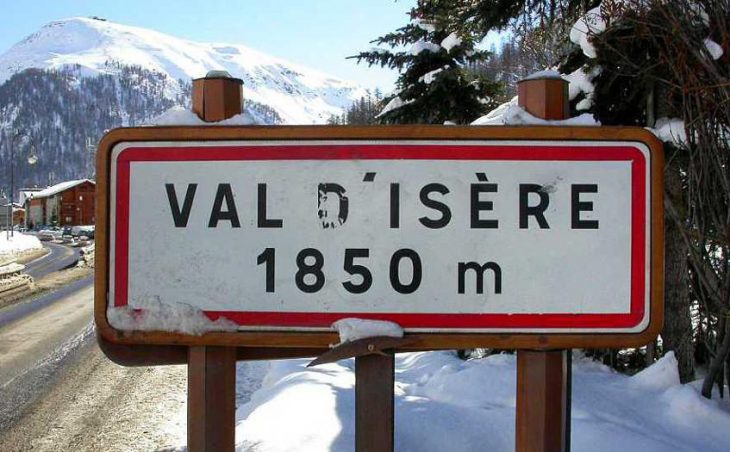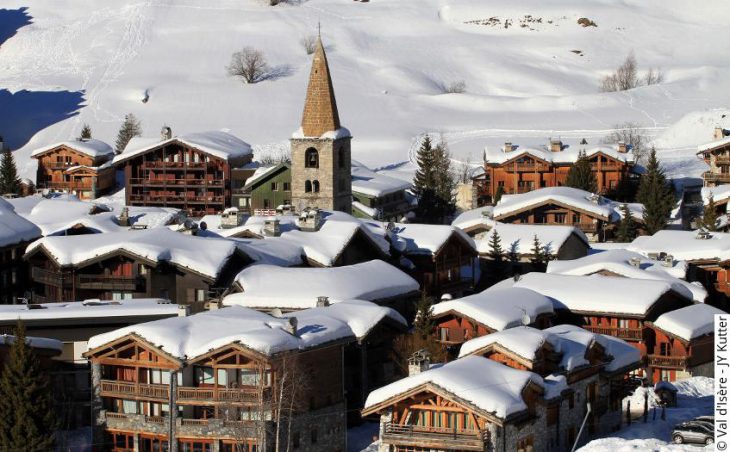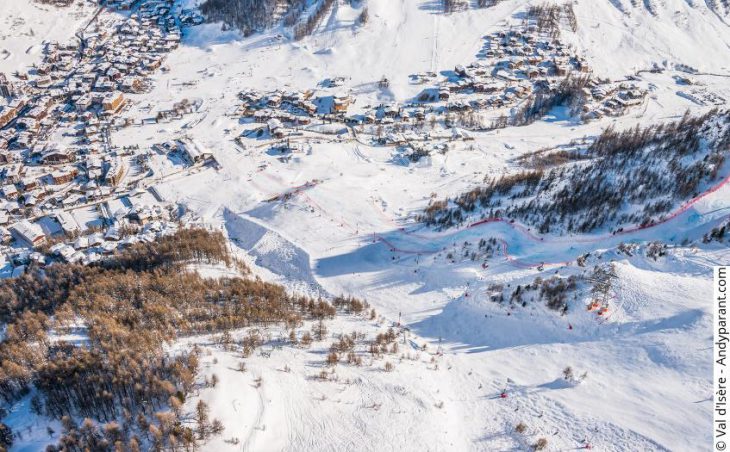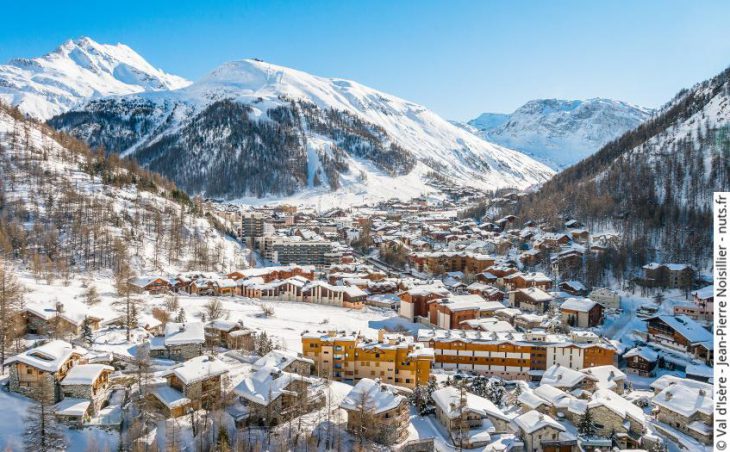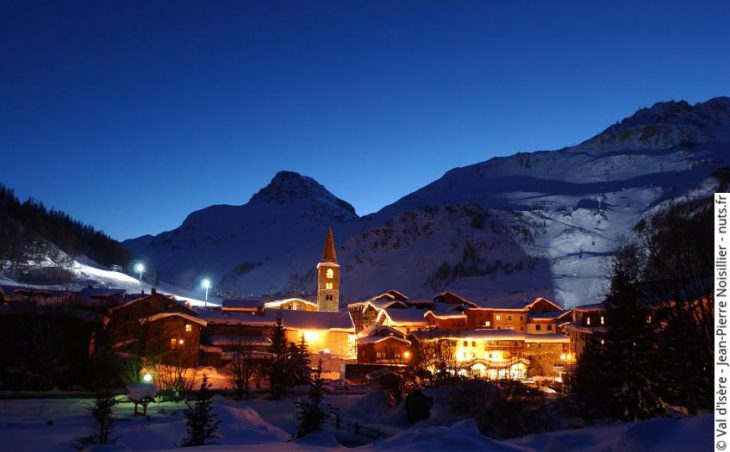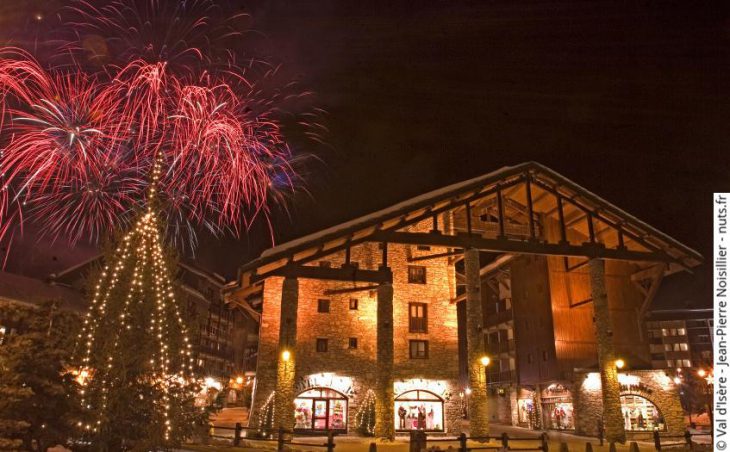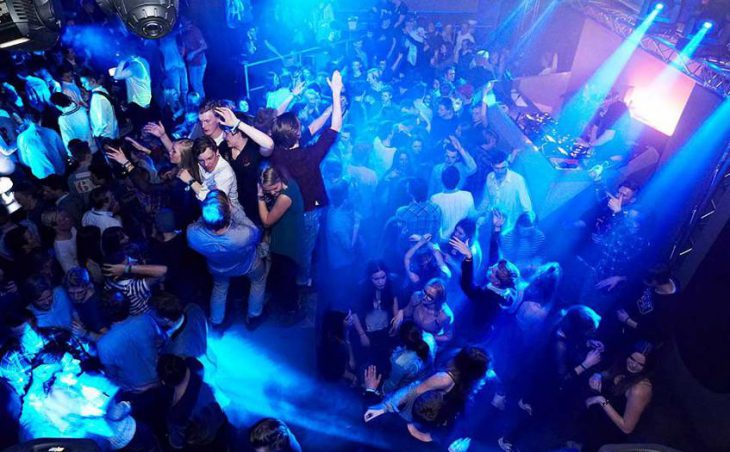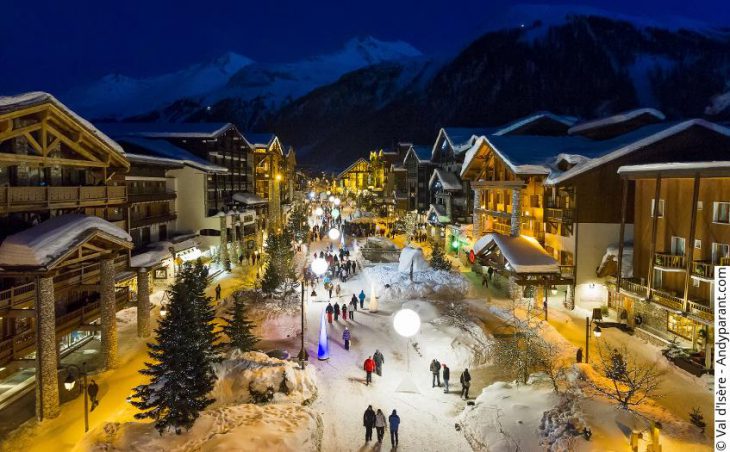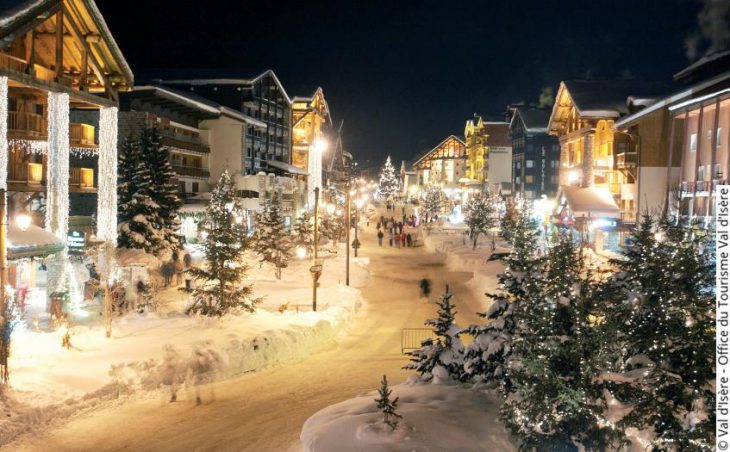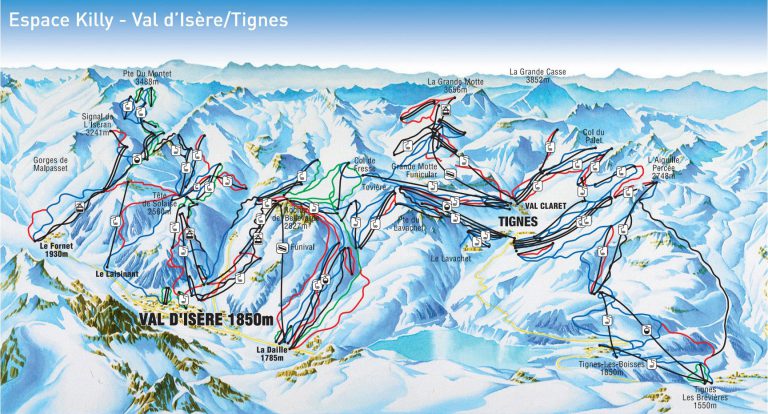 Upper Piste

depth

Lower Piste

depth

Weekly

Snowfall
0 cm
100 cm
200 cm
300 cm
400 cm
Based on weekly average snowfall data November 2000 - April 2018
Pistes
Black


26

Red


40

Blue


90

Green


10
Altitudes
Resort Altitude


1850m

Highest Piste


3456m
Expert Ratings
Beginners Skiing in Val d'Isere
The centrally located nursery slopes in Val d'Isere provide a complimentary learning space for beginners, allowing them to grasp the fundamental skills of skiing. Once you have gained confidence and proficiency, you can progress to the higher slopes. It is worth noting that while Val d'Isere does offer fantastic green runs, accessing them may involve navigating a few steeper slopes, which can be challenging for those who are more apprehensive. As a result, many beginners opt to descend using the lift systems, as there are no easy runs back to the village available.
Intermediates Skiing in Val d'Isere
Val d'Isere ski holidays present an ideal option for intermediate skiers of every proficiency level. The sheer variety of skiing opportunities is immense, and unlike certain larger ski areas in France, Val d'Isere allows for effortless exploration of every corner of the ski domain within a single day. This convenience is made possible by a rapid and efficient lift system that efficiently transports skiers to their desired destinations. With such seamless access, intermediate skiers can revel in the extensive terrain and diverse slopes that Val d'Isere has to offer.
Advanced Skiing in Val d'Isere
Val d'Isere is a haven for advanced skiers seeking exhilarating challenges. Renowned for its exceptional lift system, Val d'Isere provides unparalleled access to off-piste skiing, which is truly exceptional in this area. The slopes themselves offer a thrilling array of demanding runs, catering to even the most experienced skiers.
For the latest updates and detailed information about ski chalet holidays in Val d'Isere, you can explore our chat portal or contact us via phone on 020 8313 3999.
In the 2018/19 ski season, Val d'Isere introduced an exciting addition: an off-piste area with a remarkable incline of up to 76%. This pitch is only 2 degrees less than Europe's steepest ski run in Mayrhofen, making it an enticing destination for powder enthusiasts. However, it's worth noting that accessing this area via a drag lift can be quite challenging, especially for snowboarders. Nevertheless, on a day with fresh powder, this location becomes an irresistible option for thrill-seekers.
Val d'Isere Ski Resort
Ski Line presents an extensive array of catered ski chalets, slope-side hotels, and self-catering apartments in Val d'Isere, catering to all budget ranges.
Val d'Isere encompasses three primary villages. Upon arrival in the ski resort, you first encounter La Daille, an area predominantly featuring self-catered apartments, as well as a few exceptionally well-located chalets and hotels. Accessing the ski chalets in Val d'Isere is a breeze, with multiple lifts, a bubble, and a funicular connecting this area to the heart of the ski domain. Approximately 2 km further along the valley floor, you arrive at the main centre of Val d'Isere, where the majority of the resort's ski accommodations are situated. Continuing up the valley for about 5 km, you'll reach La Fornet, an idyllic hamlet of ski chalets. La Fornet offers a tranquil setting for those seeking access to a vast ski area while enjoying the charm of a small village ambience.
Throughout the day and night, buses provide reliable transportation between these three villages, ensuring convenient connectivity. During peak times, the bus service operates at intervals as short as five minutes.
To discover our guide featuring the top 10 restaurants in Val d'Isere, both on the slopes and in the village, please click here.
Val d'Isere Blogs
Activities off the Slopes in Val d'Isere
Val d'Isere proudly boasts a recently inaugurated sports centre, complete with a swimming pool and a variety of other sports facilities. This state-of-the-art complex offers an array of recreational options for visitors to enjoy. In addition to its outstanding sports amenities, Val d'Isere also offers a diverse range of shops and restaurants, ensuring that guests have ample opportunities for retail therapy and culinary indulgence. Whether you seek an invigorating swim or wish to explore the local retail and dining scene, Val d'Isere caters to your every desire.
Accommodation in Val d'Isere
We have 190 properties available in Val d'Isere. If you're hunting for your accommodation by name, then you'll find it here, or for availability and prices select 'Search Holidays'.