Val D'Isere Ski Chalet Holidays, France
Nobody offers more ski chalet in Val d'Isere than Skiline.co.uk we have over 150 different ski chalets in Val d'Isere. Our chalets are suitable for all budgets from our value ski chalets which offer the best value for money but simply furnished; to our Super Luxury chalets that are some of the best mountain home money can rent. Some have their own private swimming pools and others are located right on the slopes. These high-end ski chalets have been popular with our corporate ski groups where you need to leave your guests with a ski holiday to remember.
Val d'Isere is our most popular ski resort and has been since we started Skiline.co.uk back in 1995. Around 36 of our ski chalets are ski in ski out, although the bus service in Val d'Isere is so good most of our clients don't care where in the long valley that makes up the skiing in Val d'Isere they stay.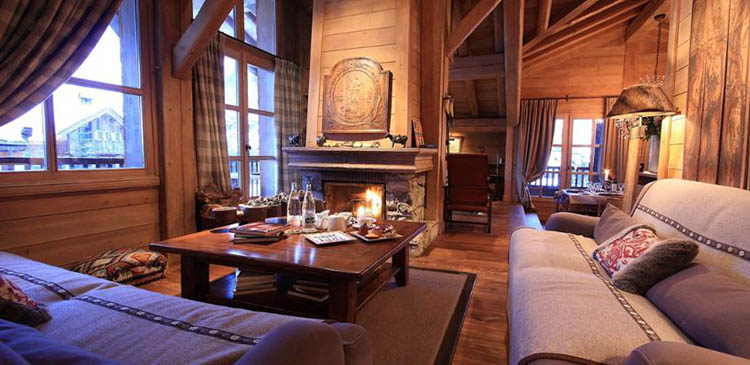 Val d'Isere centre is where most guests choose, it's where the legendary Val d'Isere après ski takes place, further up the valley at La Fornet we have some wonderful ski chalets. La Fornet has the feel of a small mountain village with a huge glacier. At the other end of the valley (that you pass as you enter Val d'Isere) is La Daille where we have some good value for money ski chalet hotels. It's above this village that the famous Follie Douce is located, this lively music bar is where the après ski in Val d'Isere all kicks off.
Don't forget if you are booking a ski chalet holiday in Val d'Isere on behalf of a group you MUST speak to one of our team as our prices on this website do not include group discounts which on some dates can be up to 1 in 4 going free.
Most Popular Ski Chalet Holidays in Val d'Isere
| Chalet | Resort/Country | Sleeps |
| --- | --- | --- |
| Chalet La Rocheure | Val d'Isere, France | 13 |
| No.3 Club Bellevarde | Val d'Isere, France | 24 |
| Chalet le Bel Air | Val d'Isere, France | 14 |
| Chalet Valpierre | Val d'Isere, France | 10 |
| Chalet Amelie | Val d'Isere, France | 25 |
| Chalet La Belle Etoile | Val d'Isere, France | 12 |
| Chalet Hotel Le Savoie | Val d'Isere, France | 87 |
| Chalet Kanjiroba | Val d'Isere, France | 10 |
| Chalet Jupiter | Val d'Isere, France | 8 |
| Chalet du Berger | Val d'Isere, France | 16 |
... Read more
Loading holidays ...