Our Recent Travel Awards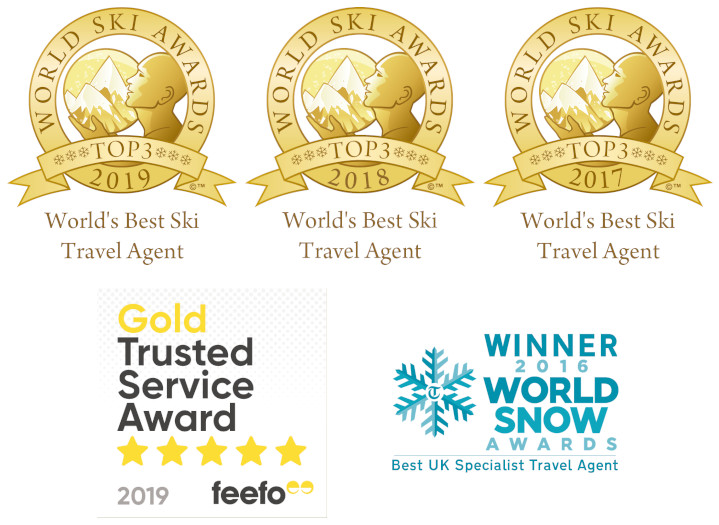 2019- Top 3 for 'World's Best Ski Travel Agent 2019' in the 2019 World Ski Awards
2018- Top 3 'World's Best Ski Travel Agent 2018' in the 2018 World Ski Awards
2017- Top 3 for 'World's Best Ski Travel Agent 2017' in the 2017 World Ski Awards
2016- Winners of the "Best Specialist Agent" in Daily Telegraph Snow Awards
Since 2016 skiline.co.uk have been at the top of the ski business, after winning the Daily Telegraph World Snow Awards in 2016 and then in 2017, 2018 and 2019 we were named as one of the top 3 ski agents in the World Ski Awards too! No British agent has won more awards than Ski Line in what is regarded as the 'Ski Oscars'.
You will notice the difference when you ask Ski Line to search for your dream ski holiday.
Tell us the kind of ski holiday you are searching for, we will make sensible suggestions and offer ideas you might not have thought possible. Then we will find your dream ski holiday from the 200+ different ski holidays providers we work with. That's nearly three times more choice than our biggest online competitor, who would select your holiday from just 60 suppliers. Don't limit your choices this winter, speak to Ski Line about booking your ski trip. You will be glad that you did!
Call us now on 020 8313 3999 and speak to someone that knows the ski business and where to get the best ski deals this winter.