We have to be honest, it's only in the past 6 years or so we have become huge fans of the skiing in Italy. For us the initial draw was the exceptional value for money in Italy compared with other European ski destinations. Both accommodation, and the prices of the lift passes, can be up to 30% lower than in France, for example. Our love for Italy grew when we discovered some really good hotels where good old fashioned Italian cooking and hospitality is very much alive and kicking.
Sadly since the down turn in the European economy Italy has been hit hard, which for British skiers looking for extra value for money can only good news.

The Italian ski market has in the past always been about the native Italian skiers from the big northern cities of Italy that delivered the income in the Italian ski resorts, even if only normally at weekends. The ski slopes were always empty during the week and then became very busy at weekends, but today even the weekends seem a lot quieter than before, as fewer Italians from Millan and Turin ski regularly these days. This means the hotels in most Italian ski resorts have even greater capacity than ever. In our business more capacity equals greater discounts and we are selling many more package ski holidays to Italy than we did say 10 years ago. Italy today is our third most popular destination for a skiing holiday behind France and Austria.
Hotels and chalet hotels in Italian ski resorts
The most popular accommodation type for skiers visiting Italy is in hotels. Many are family run and owned often being in the same family for years. We are also starting to see a few chalet style hotels come on the market, particularly in ski resorts such as Champoluc, Cortina, La Villa, Cervinia and Selva. A Chalet hotel is a former hotel now run by a British tour operator along ski chalet lines, with breakfast, afternoon tea and a three course evening meal with wine supplied on 6 evenings a week. One night a week the staff have a night off. These chalet hotels often represent exceptional value for money as they include flights, transfers and the accommodation with prices as low as £580 for a package holiday. Club Med have two resorts in Italy, Cervinia and Pragelato near Sauze d'Oulx.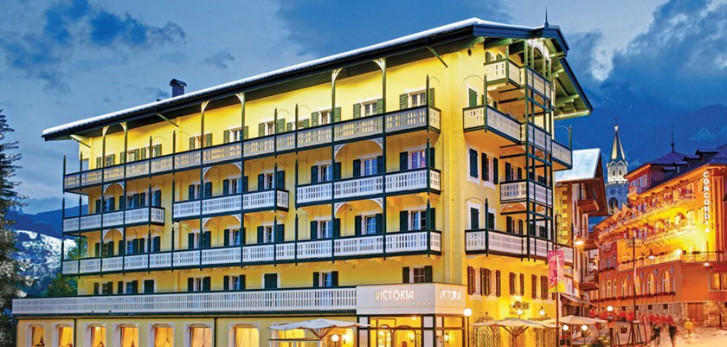 Long lunches in mountain restaurants
Italians never take their skiing too seriously, they will head out late, stop for a long lunch early and finish the days skiing long before the rest of us. What they do take very seriously is their food. The food served on the mountains is first class, even a simple pizza will be cooked in a wood fired oven and pasta will always be fresh. The biggest difference you will notice if you normally ski in France will be the price of mountain restaurants which are considerably lower in Italy. Don't forget to try a bombardino for your coffee break, this heated Eggnog type drink with a shot of brandy and topped with cream, its Italy's version of a Vin Chaud only much more fun.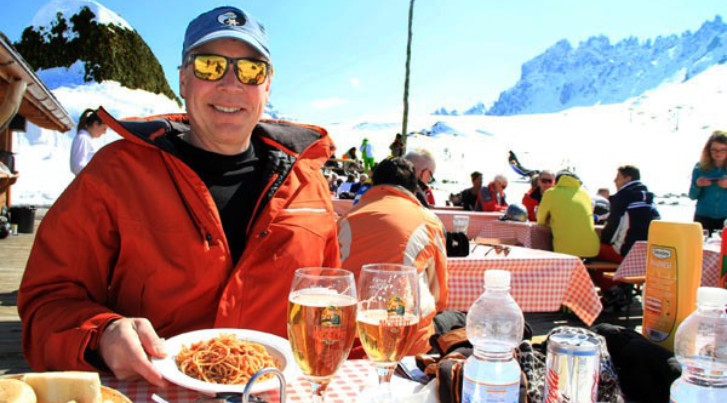 Après ski in Italy
The Après ski scene in Italy is a little different particularly in ski resorts where the visitors are mainly Italian, it's called aperitivo and it's similar to a happy Hour. In addition to discounted drinks it often includes free snacks as a precursor to your evening meal often a cocktail or a glass of Prosecco, and most bars will serve free Anti pasta or freshly baked pizza. Normally this is a time to dress to impress, although some will still be in their ski gear. Then it's off for dinner before returning to the night clubs and bars which don't normally fill up until late in the evening.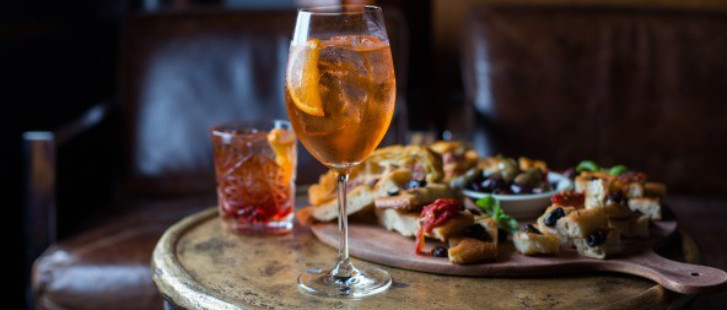 In some ski resorts where the greatest number of visitors are either British or German such as Sauze d'Oulx or the Sella Ronda resorts the après ski scene is a little more lively and the après ski starts earlier on the mountain and in the bars.
The skiing in Italy
The snow in Italy normally arrives mainly from storms from the south which can be erratic. Sometimes when other countries have no snow, Italy will have loads and of course the opposite is also sometimes true. The Italians have managed to cope well with this and start making artificial snow early, long before France and Austria switch on their snow cannons. The pistes are just like a young man from Millan - impeccably groomed! We often hear comments that the piste classification is over stated, what is a red in Italy may well be a Blue in France, once you get to terms with the piste map, we think you will love the skiing in Italy. In most Italian ski resorts it's illegal to venture off piste without a guide, however in Italy you can still Heli-ski.
Another good regulation is that all children under the age of 12 are required to ski in a helmet, a rule we support fully.
The best ski areas in Italy
The Dolomiti Super ski area covers some 1220km of piste that's bigger than Frances Three Valleys and Espace Killy ski area combined and even adding to the Arlberg, Austria's largest ski area. It's made up of the following villages La Villa, Corvasa & Colfosca, Arabba, Cortina d'Ampezzo, Kronplatz, Selva and Ortisei, Val di Fassa and San Cassiano.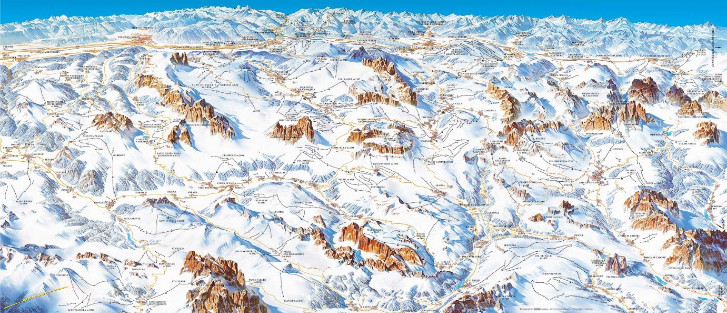 The Italian 3 valleys is a ski area of 180km with a ski range of between 1579m and 3275m and includes skiing in Champoluc and Gressoney.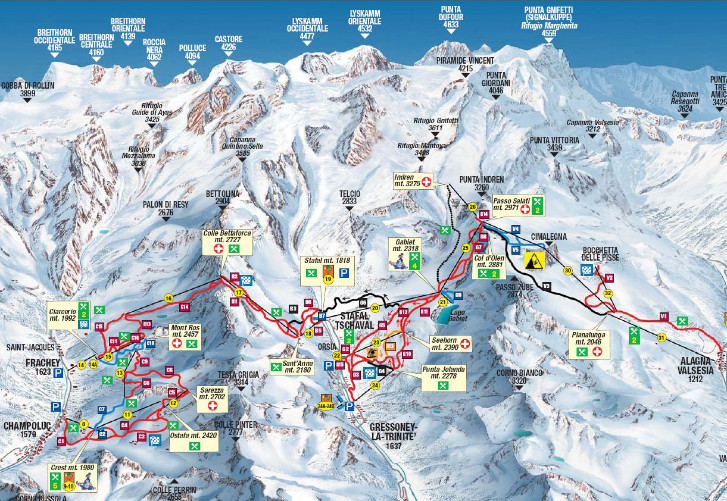 For Skiline.co.uk the two best-selling ski resorts in Italy are the Italian super star ski resort of Cervina linked with the Swiss ski resort of Zermatt and our personal favourite ski resort Sauze d'Oulx in the Milky Way which also includes Sestriere, Jovenceaux, and Pragelato ski resorts.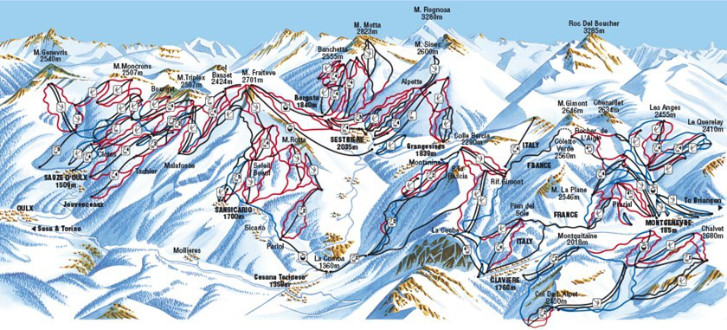 The chic, trendy resorts such as Cortina, Madonna and Courmayeur which were once busy with Italians are now less busy and you can still find ski lifts without a queue especially midweek. These make an ideal choice for skiers who want the slopes to themselves.

Other popular ski resorts in Italy include Livigno, Passo Tonale, Bardonecchia and Corvara.
... Read more