Skiing in Spain is still in its early days as far as most British skiers are concerned. For now at least we have added just one of Spain's skiing resorts, Baqueira-Beret. In our opinion it's the best ski resort to kick off our Spanish ski resorts. It's an ideal ski resort for Intermediate skiers and beginners too. It offers a good choice of fast modern ski lifts and most of the skiing is over 1800m with a ski range between 1500m to 2510m.
The British run Ski School 'BB' is recommended for both beginners and advanced skiers looking for off piste guides.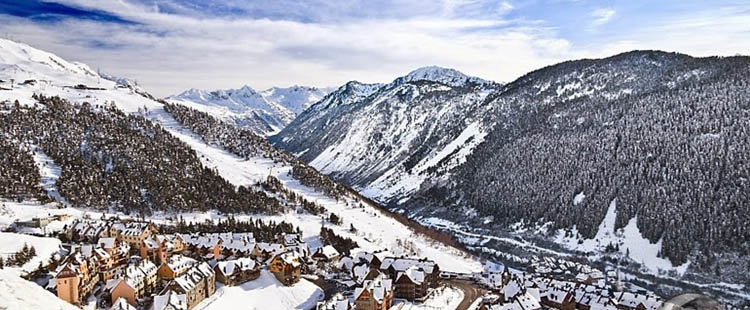 Part of the appeal of a skiing holiday in Spain is the cost, which is generally lower than in many Alpine ski resorts. The accommodation is good and atmosphere is a little more relaxed and chilled with a tendency to attract skiers who want to eat good food, party and pose.
Popular Ski Resorts in Spain
The three most popular ski resorts are Baqueira-Beret, Formigal and the Sierra Nevada.
... Read more