Demand for all-inclusive skiing holidays has been increasing every year, today nearly one in ten skiing holidays we sell is an all-inclusive trip. Weaker valuation of our pound against the Euro is a key factor of course, making in resort costs of items such as lift passes, which in the Three Valleys is now around €300 for an adult 6-day ski pass. Ski School or mountain guide costs and the costs of good mountain lunch means British skiers and snowboarders credit cards have been taking a battering unless they booked an all-inclusive skiing trip.
There is only one truly all-inclusive ski holiday provider, that's the French holiday company Club Med. Others have tried to compete by simply advertising a price, which included a ski pass and in some cases ski equipment rental too.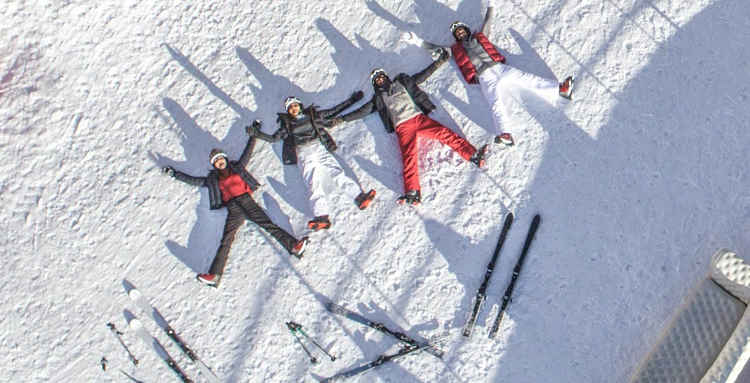 An all-inclusive ski holiday is cheaper than you'd think.
With Club Med the only elements of your skiing holiday, that's isn't included is equipment rental and travel insurance. Add up all the extra bits that Club Med include and you will quickly see what exceptional value for money an all-inclusive skiing holiday can be.
We currently have 17 all-inclusive hotels in France, 2 in Italy, 3 in Switzerland, and 2 in Hokkaido, Japan. Over the next few winters more will follow, including 2 new resorts in France and 1 in Canada.
Whats included in the cost of an all-inclusive skiing holiday:
Flights from many UK regional airports
Resort transfers, often a private transfer
Ski Carriage (Club Med Charter flights only)
Massive skiers breakfast every day
Snacks and drinks throughout the day
4-course lunches every day with unlimited wine and soft drinks
slope side restaurants to avoid the need to return to the hotel (in several resorts)
Pre-dinner drinks and canapes in the bar
4-course evening meal every evening with wine
Option to dine in a speciality al la carte restaurant (also included)
All day Free bar, including, beers, spirits and even cocktails (in 5* resorts Champagne too)
Interconnecting family rooms, no additional room supplements
Single rooms without additional room supplements
A 6-day ski pass, worth up to €300
5 x full day ski or snowboarding lessons with an ESF or equivariant instructor (or)
5 x full day off-piste mountain guide for advanced skiers and boarders
Lively evening entertainment
All-inclusive skiing for families/ Childcare
Our clients who ski with children love the all-inclusive holiday concept. The fact their children's skiing improves with full-day ski lessons. The availability of interconnecting bedrooms, without ridiculous room supplements charged by some tour operators. The prices over the peak school holiday dates seem exceptional value for money, when compared to a week in a ski chalet.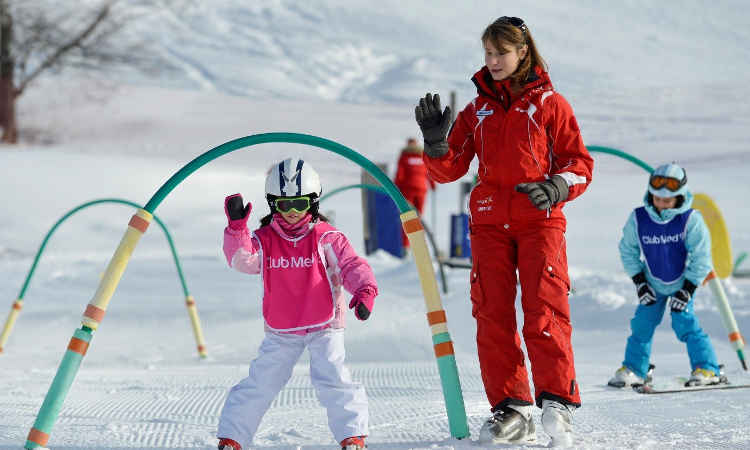 Childcare and all day ski lessons are included
Children make friends quickly, there are spaces for them to hangout away from the adults to play games both organised and on their own.
If your children need childcare, our all-inclusive skiing holidays from Club Med are ideal, English speaking nannies offer excellent facilities to care for your child/children.
The rooms choices in our all-inclusive hotels offer lots of options.
The bedrooms in our all-inclusive hotels vary is style and size, larger interconnected bedrooms are more of the norm and we don't charge a supplement, these rooms are ideal for families and are available in most of our all-inclusive ski resorts. All the resorts have rooms suitable for people with mobility issues.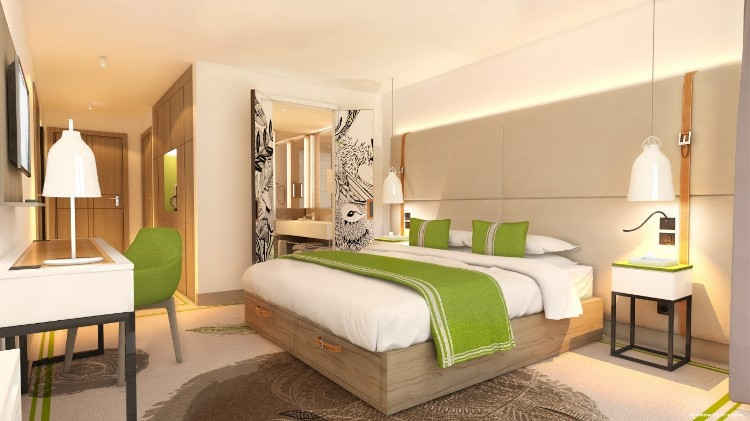 A typical Club room, this one is in Samoens, France.
The standard rooms are called Club rooms, however deluxe room and suites are also available are at an additional supplement. Some of our all-inclusive hotels also have chalets, ideal for family groups or friends wanting private space exclusively for their use.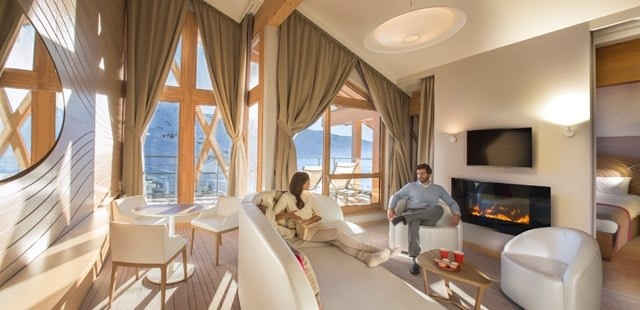 This is a deluxe room in the popular all-inclusive hotel in Val Thorens
Good food is like rocket fuel on a skiing holiday
One thing is for sure, you will love the selection on food on offer at our all-inclusive skiing holidays, the choice is, frankly, overwhelming. Food stations are manned by chefs who cook and present dishes to each guest tastes. Its buffet dining at its best, loads of choice, dishes as big or small as you like.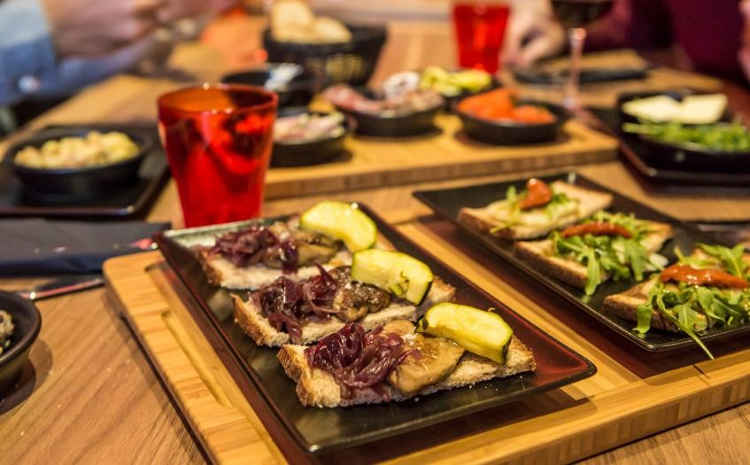 It may be buffet dining, but it will be the best buffet you ever had
If you are travelling with fussy eating children, it isn't a problem. Pasta, Pizza and burgers are available daily and ever-changing choices for little fussy eaters are always available.
The menu changes daily and will include a seafood night with dishes such as lobster and shellfish. There is always a huge selection of cheeses and different desserts. Of course, the house wine is included and its very good, there are also premium wines available at additional costs if you fancy upgrading.
Each of our all-inclusive resorts has a speciality restaurant. You will need to make a reservation, but the cost is included. Here there is waiter service and a choice of local dishes such as Raclette or fondue are served.
Price of an all-inclusive skiing holiday is less than you think
Around 80% of our clients currently book ski chalets holidays, obviously an all-inclusive skiing holiday will cost a little bit more but look at what's included and the difference is tiny, or could end up costing you a lot less once you factor in the ski pass, lunches and the cost of an evening meal on the chalet staff's night off. Let alone if you require childcare and ski lessons for children. This particularly the case over the peak school holiday dates at Christmas, New Year, the February half term week and Easter.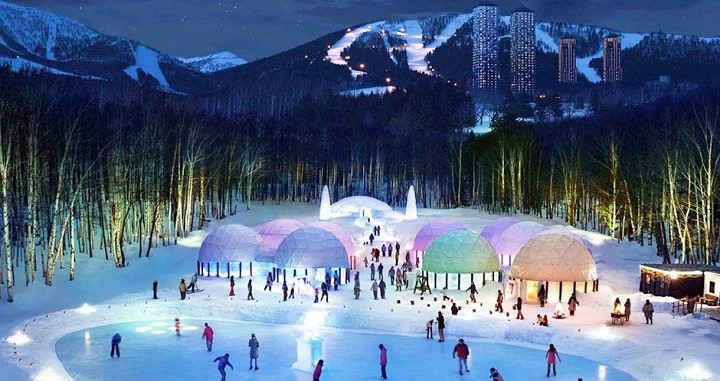 The ice village in the lasted all-inclusive hotel in Japan.
As one of Club Med biggest agents in Europe, you are guaranteed to get the best deals available call us 020 8313 3999 to book your all-inclusive skiing holiday.
Popular All Inclusive Ski Holiday Destinations
... Read more