Availability of ski deals in March is often dependent on when Easter falls, in 2020 Good Friday is on the 10th April and Easter Monday falls on the 13th April. So we anticipate that demand will be high, and therefore early booking is recommended if you are skiing in March 2020.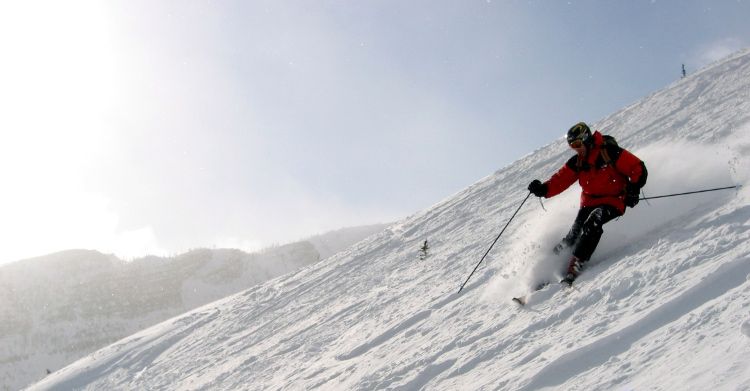 March is a wonderful time of the year to ski, the snow will still be falling, but warmer sunny days means mountain restaurants will be opening their terraces and there is a good chance you will come home with a goggle tan.
If you are looking for a ski deal in March 2020, you have come to the right place! Ski Line are the UKs premier ski agent, we won the 2016 snow award for 'Best Specialist Agent' and in 2017 we were nominated as one of 5 of the top online travel agents in the UK, Ski Line was the only ski specialist out of the 5.
Why we keep winning awards is obvious, we deal with over 200 different ski holiday suppliers, not just UK tour operators, we deal with French, Italian, Austrian, Bulgarian, German and Swiss suppliers too, so when you ask Ski Line to find your skiing holiday you know we are searching the whole market, not just a limited choice as our competitors offer.
If you booking a March skiing holiday on behalf of a group, we are the experts, we manage to secure the very best group discounts for our clients.
... Read more