Ski Holidays in Grindelwald
Grindelwald is an attractive mountain village with stunning views from both the village and the slopes which is set beneath the mighty Eiger mountain. Grindelwald isn't as special as the neighbouring resorts of Murren and Wengen but it still has a charming feel. The mountains in this area of Switzerland must be some of the most scenic anywhere.
The village is located at 1035m, with a ski range between 945m and 2970m. The full area covers 213km of pistes.
A regular grumble from first-time visitors to Grindelwald, is the time it takes to reach the skiing, the gondola takes 30 minutes and the old cog railway track even longer, but regular visitors seem to take this in their stride. Once on the slopes the lifts are fast and queues only seem to be an issue at peak times and after fresh snowfall. The weekends can be busy.
The slopes are best suited to intermediate skiers with lots of long blues and gentle reds. Advanced skiers won't find too many challenges on the pistes but the off-piste should provide enough entertainment. For beginners, the best nursery slopes are located on Kleine Scheidegg, it is high and snow sure and the progression slopes are long and gentle.
We offer a choice of ski holidays in hotels and apartments in Grindelwald, feel free to call us to ask any questions or to make a booking.

Language


French/German

Currency


Swiss Franc
ski holidays found in Grindelwald
Loading holidays ...
Why Ski in Grindelwald?
Grinlewald's setting in the shade of the North face of the Eiger, is one of the most iconic mountains in the world. In the summer the village is alive with mountain climbers and base jumpers, but the winter it's left to us skiers and snowboarders to enjoy.
It's an attractive old village, which is one of the best places to view the mountains that surround it. As a consequence the village see's little sunlight in January.
Many visitors will ski also in Mürren and Wengen when staying here and this is part of the fun. It was the British who bought the railways to part of Switzerland to enable skiing to first start here. Many of the slopes can be reached on single gauge tracks that pick their way up the mountain. A bit of a trek to reach Mürren but worth the effort we think.
We offer a variety of family run hotels, many having been in the same family for generations.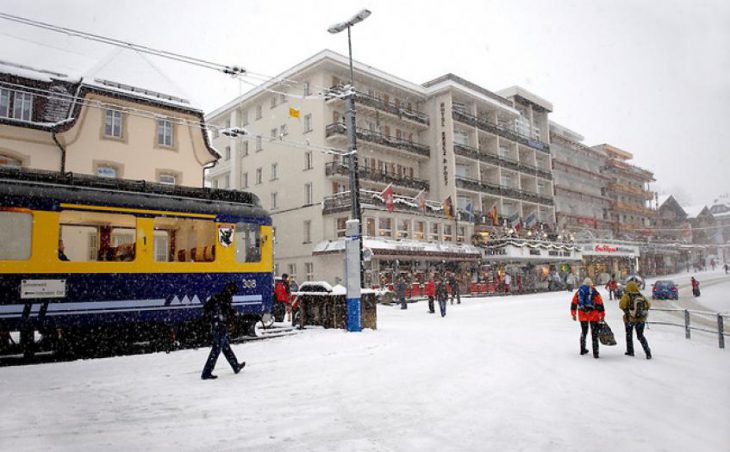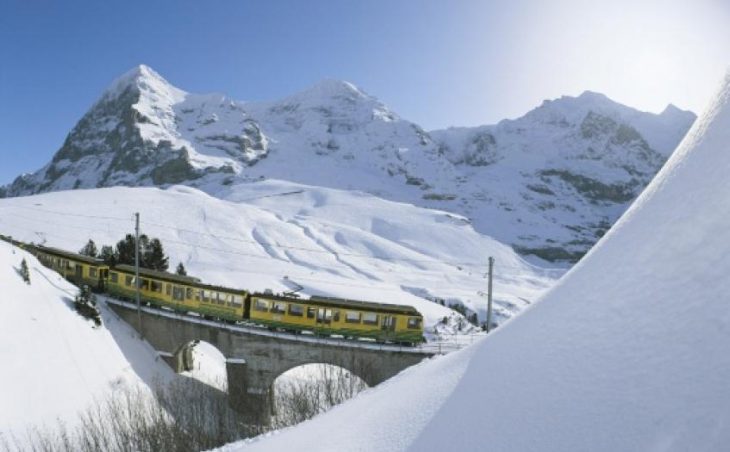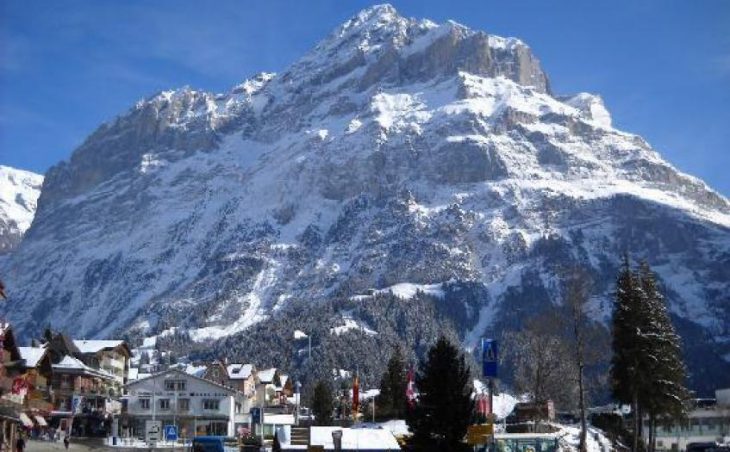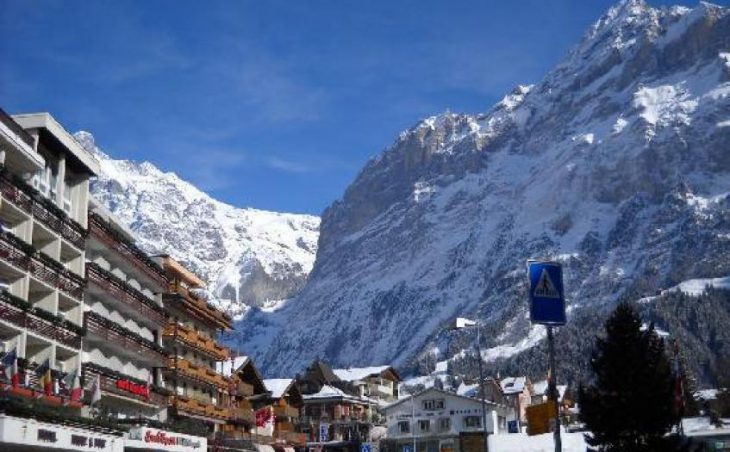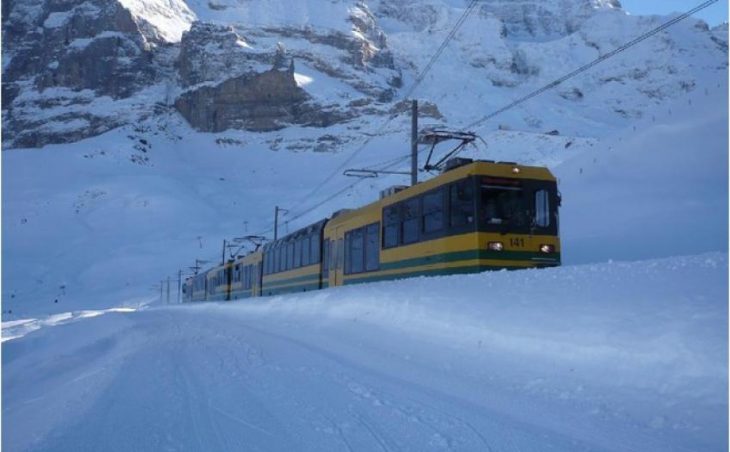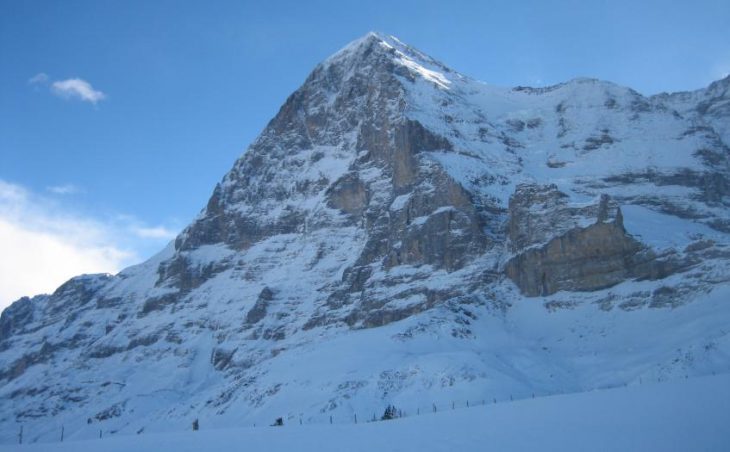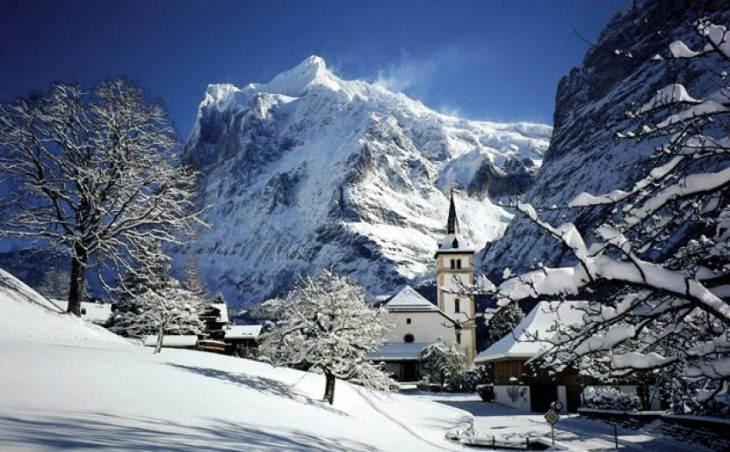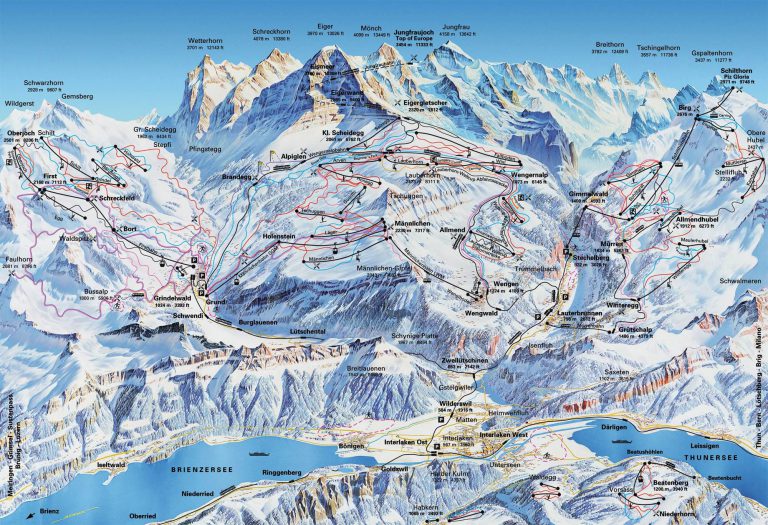 Upper Piste

depth

Lower Piste

depth

Weekly

Snowfall
0 cm
100 cm
200 cm
300 cm
400 cm
Based on weekly average snowfall data November 2000 - April 2018
Pistes
Altitudes
Resort Altitude


1034m

Highest Piste


2971m
Expert Ratings
Beginners skiing in Grindelwald
There are nursery slopes in Wengen and just above Grindelwald. Quick progress will be made with lessons from the excellent English speaking Ski Schools.
Intermediates skiing in Grindelwald
The full area Jungfrau Top Ski Region ski pass covers 213kms of pistes, providing almost unlimited scope for intermediates on a range of relaxing runs or more testing routes sown the Kleine Scheidegg mountain. Highlights include the 8km run from Oberjoch down to Grindelwald and the powder slopes from the Eigergletscher to Wngernalp.
Advanced skiing in Grindelwald
Experts can try the famous Lauberhorn World Cup downhill piste, or the fearsome Black Rock run which starts at the base of the Eiger. If you can cope with any more then there is the famous blac, almost vertical "Kanonenrorh" in Murren.
Snowboarding in Grindelwald
There are two half-pipes in the region and a jumpers corner in Wengen and excellent runs for beginners, including the Overjoch in Grindelwald.
Getting to Grindelwald
If you book a package holiday to Grindelwald, your transfers will be included but if decide to book just the accommodation through us, we can add a bus transfer through Fly-bus.ch.
The nearest airport is Zurich which is one of EasyJet's cheapest routes for skiers. Fly-bus.ch operate 5 daily transfers between Zurich airport and Grindelwald in the winter (see table below) The costs are around £50 return and takes 2.5 hours. The price includes 1 piece of luggage and 1 piece of hand luggage, ski carriage is free. For groups of 15 or more additional discounts are available.
Winter 15 Dec 2018 – 31 Mar 2019

Mon to Sun

Sat + Sun
Sat + Sun
Sat + Sun
Sat + Sun
Zurich Airport
Leave
08:05
10:35
12:35
15:35
17:35
Interlaken Ost stat.
arr.

10:15

12:45
14:45
17:45
19:45
Grindelwald Grund
arr.

 10:45

13:15
15:15
18:15
20:15
Grindelwald Grund
arr.

 10:50

13:20
15:20
18:20
20:20

 

Sat + Sun

Sat + Sun

Sat + Sun

Sat + Sun

Mon to Sun
Grindelwald Dorf
Leave
06:45
08:45
11:45
13:45
16:45
Grindelwald Grund
Leave
06:55
08:55
11:55
13:55
16:55
Interlaken Ost stat.
Leave

07:25

09:25
12:25
14:25
17:25
Zurich Airport

 arr.

09:30
11:30
14:30
16:30
19:30
Après ski in Grindelwald
A good variety to suit all tastes from quiet and informal cafes to lively bars.
Accommodation in Grindelwald
We have 13 properties available in Grindelwald. If you're hunting for your accommodation by name, then you'll find it here, or for availability and prices select 'Search Holidays'.