New aerial gondola Grindelwald-Männlichen opening on 14 December 2019
30th July 2019
A new gondola opens in Grindelwald, Switzerland this December as the long-awaited V-Cableway Project nears completion of its first phase.
Out with the old and in with the new. When it was first built in 1978, the Grindelwald-Männlichen aerial gondola was the world's longest passenger mountain cableway with a total distance of 6.2 kilometres. Now a complete upgrade is underway and by the end of December 2019 a brand new, state-of-the-art, 10-passenger aerial gondola will open in its place as part of Jungfrau Railways' V-Cableway project.
The new ski-lift brings enormous benefits for winter sports enthusiasts. The 109 gondola cabins will double the transport capacity from 900 to 1,800 guests per hour. Time-consuming queuing will be a thing of the past. And you'll get to the summit station (2,225 metres altitude) much faster too. Journey time will be reduced from 30 to 19 minutes.
Less wasted time, more fun on the slopes
The new Grindelwald-Männlichen aerial gondola will start from the brand new Terminal, which is also under construction in Grindelwald. A second new ski-lift, the Eiger Express (a tricable aerial cableway) will be completed a year later, in December 2020, and also depart from the new Terminal.
This December, a new railway station will open at the Terminal, providing direct rail access from Interlaken for visitors from the valley. Frequent shuttle buses running between the new Terminal, Grindelwald village centre and the valley station of the existing Grindelwald First gondola, will ensure smooth and fast access between the two ski areas. The improved transportation links mean more time spent on the slopes.
On completion, in 2020, the Grindelwald Terminal will contain a selection of shops for purchasing souvenirs, including the obligatory Swiss watches and chocolates, and of course, ski rental and winter sports equipment. Ski lockers will be provided for secure storage. There will also be a new car park with 1000 spaces.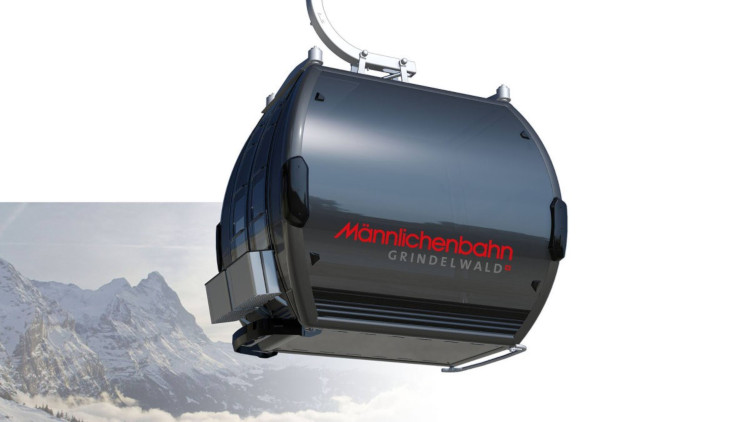 Visualisation of the new gondola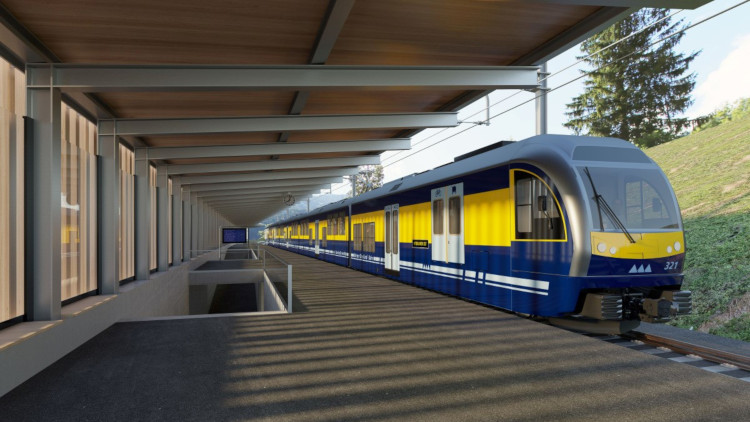 Visualisation of the new railway station "Grindelwald Terminal"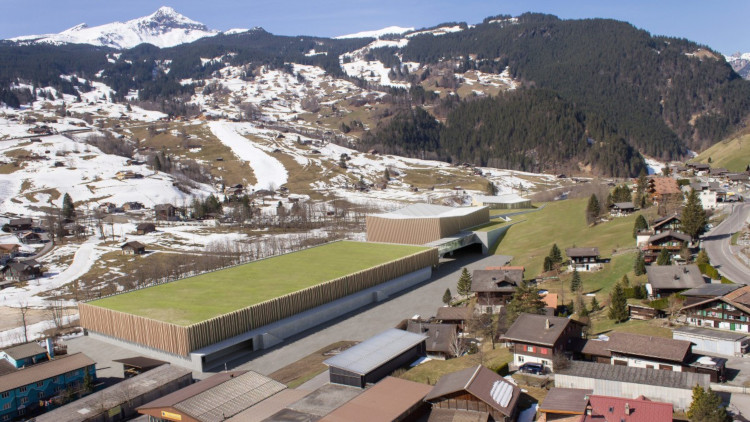 Visualisation of the new Terminal
More information: http://www.jungfrau.ch/v-bahn