7 nights
Independent Travel
Ski Holidays in La Rosiere
Nestled on the border between France and Italy, the La Rosiere resort is a charming Alpine treasure, offering a warm and inviting atmosphere, a picturesque village with traditional architecture, and enjoyable slopes. With 160 km of ski runs catering to all levels of skiing proficiency, as well as opportunities for leisurely off-piste activities, La Rosiere is the perfect destination for those seeking a peaceful ski vacation in France. To learn more about what you can anticipate during a ski holiday in La Rosiere, we invite you to peruse our comprehensive La Rosiere Ski Resort Guide.

Language


French

Currency


Euro
ski holidays found in La Rosiere
Loading holidays ...
Why Ski in La Rosiere?
La Rosiere has exciting additions in store for the 2018/2019 ski season. Five new red runs will be featured on the upcoming piste map, including the highly anticipated Mont Valaisan sector, which is expected to become a favourite among visitors. To enhance accessibility, two new lifts have been installed over the summer, ensuring fast and enjoyable access to the new runs.
Situated high in the Tarentaise valley at 1850m, La Rosiere shares a border with Italy and is connected to the Italian ski resort of La Thuile in the north. On clear, sunny days, the views from La Rosiere looking south across the valley to Les Arcs and La Plagne are truly magnificent. The ski range spans from 1175m to 2610m, encompassing 150 km of well-maintained pistes. The slopes are divided into 45% greens and blues, 40% reds, and 15% blacks.
La Rosiere has been steadily establishing its reputation as an excellent family resort in recent years, with its wide, beginner-friendly runs and a range of leisure facilities within the resort serving as testaments to its family-friendly atmosphere.
Several of our chalets offer in-house crèches and provide childcare services for younger children, as well as supervision for older children after their ski lessons.
The resort features attractive chalet-style buildings, including freestanding catered chalets, apartment-style catered chalets, and stylish self-catering apartments. The Les Eucherts section of La Rosiere consists entirely of new-build properties, while the buildings in the main La Rosiere area vary in age and style, with many being less than 10 years old. These accommodations are conveniently located close to the slopes, offering ski-in/ski-out access.
Some chalets are equipped with additional amenities such as hot tubs, saunas, and, on occasion, swimming pools. The newly developed Les Eucherts area, situated to the right of the main village, features its own high-speed ski lift and is well-connected through a reliable bus service. For those who prefer a leisurely walk, a delightful, well-lit forest path leads to the centre of La Rosiere, taking approximately 8 minutes. This pleasant alternative avoids walking along the roadside. We offer several newly built chalets and apartments in Les Eucherts, many of which provide ski-in/ski-out convenience or require only a short walk to the Les Eucherts lift. Les Eucherts has now been fully developed, boasting an attractive and functional purpose-built centre.
The ski slopes surrounding La Rosiere are wide and predominantly face south, making them ideal for younger children.
Despite its southern orientation, La Rosiere enjoys a surprisingly good snow record, benefiting from fresh snowfall as weather fronts move up the valley. On sunny days, venturing to the north-facing slopes of the neighbouring Italian resort of La Thuile is recommended. There, you can find affordable mountain restaurants offering great value meals, including pasta and pizzas.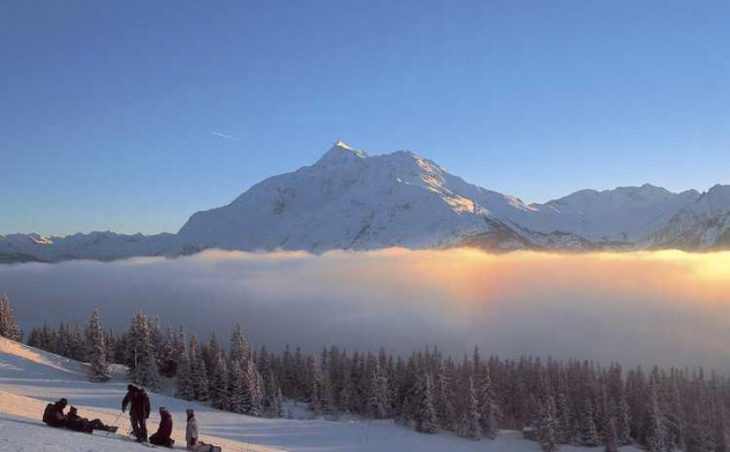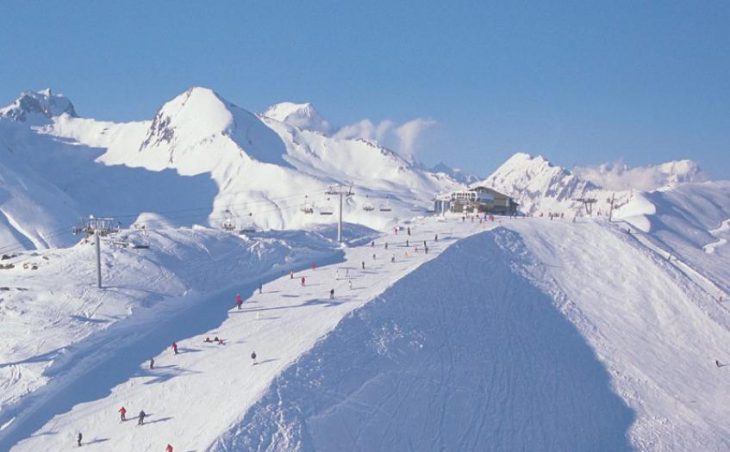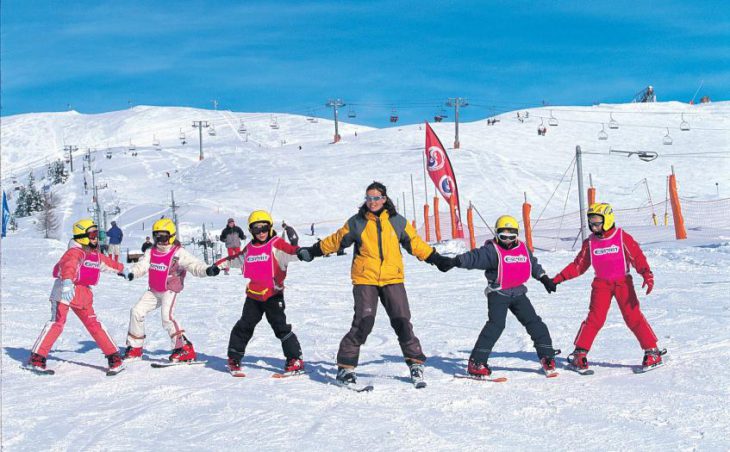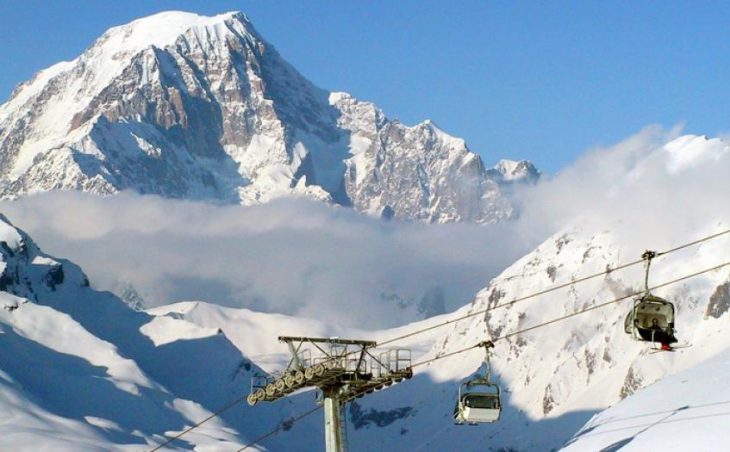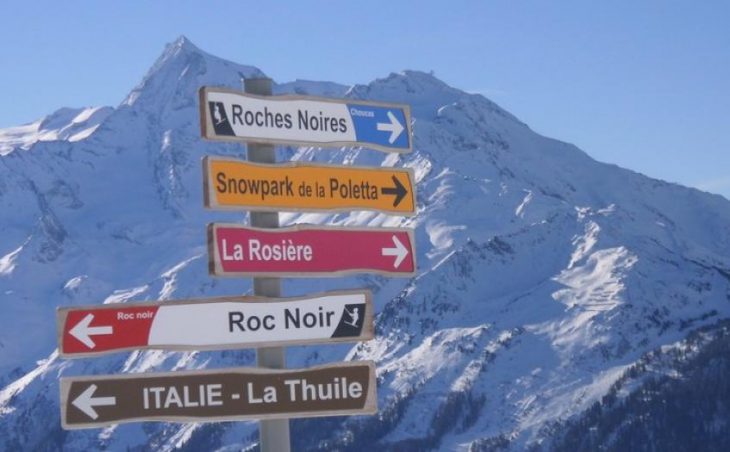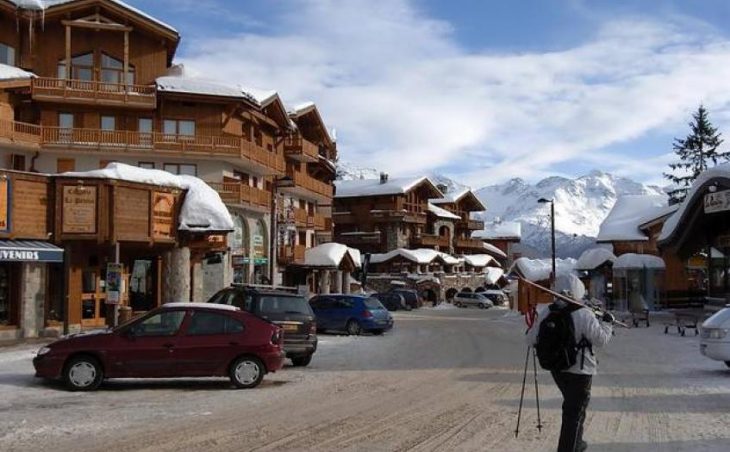 Upper Piste

depth

Lower Piste

depth

Weekly

Snowfall
0 cm
100 cm
200 cm
300 cm
400 cm
Based on weekly average snowfall data November 2000 - April 2018
Pistes
Altitudes
Resort Altitude


1850m

Highest Piste


2610m
Expert Ratings
Beginners skiing in La Rosiere
La Rosiere is a paradise for beginners, offering dedicated nursery slopes located in the centre of each section of the resort. These secluded areas provide an ideal learning environment for children away from the bustling main ski area. Once you've gained confidence and mastered the basics, you'll find the wide slopes here perfect for progressing to the next level. Many of the green and blue runs offer gentle descents, allowing you to advance quickly. Additionally, with the convenience of three free lifts, there's no need to purchase a lift pass until you're ready to embark on your mountain adventures.
Intermediates skiing in La Rosiere
For intermediate skiers and snowboarders seeking to build confidence, La Rosiere offers a multitude of gentle blue and red runs that are perfectly suited for their skill level. One particularly noteworthy run is the Fontaine Freide Red, which descends 750m through a picturesque tree-lined path, leading to the Ecudets chairlift. At the base of this run, you'll discover a charming little mountain restaurant with only three tables, complete with a cosy wood-burning stove and delightful offerings of hot drinks and lunchtime treats.
Another enjoyable option is the Red Marmottes run, leading to the Marcassin chairlift. This run presents a mix of easy and more challenging sections, allowing intermediate skiers to further enhance their abilities. For the more adventurous intermediates, exploring the Italian side of the ski area is a must. However, be aware that the long journey from La Rosiere to La Thuille can be demanding, so it's advisable to attempt it on a day with good visibility to accurately gauge the remaining distance.
Our clients highly recommend the San Bernardo Run in La Thuille, which spans from the top to the bottom of the slope. This extensive and diverse run features at least two mountain restaurants along its course, providing a welcome opportunity to rest and refuel during your exhilarating descent.
Advanced skiing in La Rosiere
Advanced skiers will find a selection of captivating black runs in La Rosiere, offering a thrilling experience on the slopes. Moreover, the off-piste terrain in this area is remarkably safe, as the snow quality tends to remain excellent for weeks following new snowfall. This is primarily due to the relatively low number of skiers and snowboarders venturing off-piste in La Rosiere, preferring to stick to the marked pistes. As a result, those seeking an exhilarating off-piste adventure can expect favourable conditions and untouched snow to enhance their skiing or snowboarding experience.
Après ski in La Rosiere
When it comes to nightlife, La Rosiere may not offer an abundance of options. However, for those seeking some late-night entertainment, there is the 'Moo Club' in Les Eucherts, catering to night owls. Additionally, both parts of the resort feature a selection of cosy bars. Among them, 'Le 1850' and 'The Petit Danois' (sister of the bar with the same name in Val d'Isère) stand out. Located in the heart of La Rosiere centre, 'The Petit Danois' is particularly vibrant, staying open until late and treating visitors to live bands at least once a week, and more frequently during special occasions and holidays.
Activities off the slopes in La Rosiere
In both parts of the resort, you'll find an abundance of shops, bars, and restaurants to explore and enjoy. For some added entertainment, a new bowling centre and ice skating rink have been recently introduced in Les Eucherts. If you're looking for some family fun, there are small sledging areas available in the nursery areas, as well as numerous sledging spots along the scenic forest path.
For those seeking more adventurous activities, the brave can try their hand at paragliding, while others can opt for a more leisurely experience such as snowshoeing or mountain walking. The mountain paths are well signposted and thoughtfully laid out, offering opportunities to immerse yourself in the beauty of the surroundings.
Accommodation in La Rosiere
We have 68 properties available in La Rosiere. If you're hunting for your accommodation by name, then you'll find it here, or for availability and prices select 'Search Holidays'.