Self-catered ski chalets are a popular choice for those who want the freedom to explore the ski resort and surrounding area at their own pace. These chalets offer a more independent experience, allowing you to cook your own meals, eat out in the local restaurants, set your own schedule, and enjoy the privacy of your own space.
One of the biggest benefits of self-catered ski chalets is the flexibility they offer. You can cook your own meals whenever you want, meaning you can save money by avoiding expensive restaurants and cafes. Plus, you can cater to any specific dietary requirements or preferences you may have, ensuring that you have complete control over your meals.
Another advantage of self-catered ski chalets is the cost. These chalets are often less expensive than their fully serviced counterparts, making them a great option for budget-conscious travellers.
Self-catered ski chalets also offer a lot of privacy and independence. You can set your own schedule, and you don't have to worry about sharing common areas like a dining room or living room with other guests. This makes self-catered chalets ideal for families or groups of friends who want to enjoy a more intimate and private setting.
Finally, self-catered ski chalets often come with all the amenities you need for a comfortable stay. They're usually equipped with a fully functional kitchen, living area, and bedrooms, as well as modern amenities like WiFi, cable TV, and heating. Some chalets even come with extra perks like hot tubs or fireplaces, making for a cosy and memorable stay.
Our range of self-catered ski chalets are located in some of the most breathtaking ski resorts in Europe and North America and are equipped with excellent facilities to help you make the most of your time away. To find your perfect home away from home, check out our self-catered ski holidays today.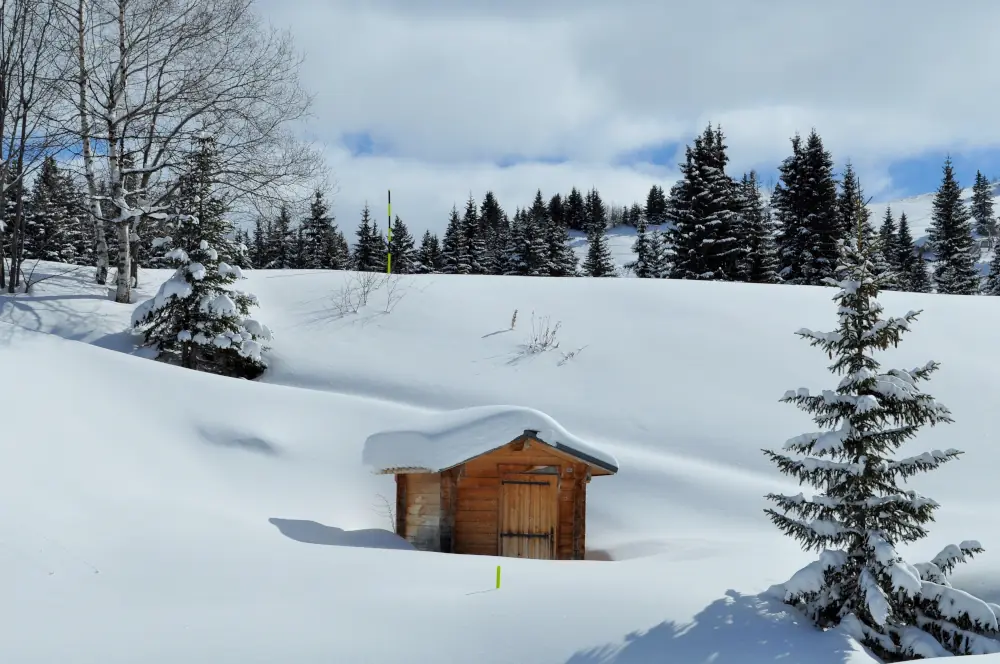 For more information or help looking for your perfect self-catered ski chalet holiday, call our expert sales team on 020 8313 3999
... Read more
Loading holidays ...