Our self-catered ski chalets are ideal for groups who either can't afford to stay in a catered chalet, or prefer to do their own cooking.
We now offer over 180 different self-catered chalets which range in size from a small cosy chalet for 2 up to larger chalets sleeping groups of up to 20. We have a wide choice of chalets to cope with the average group size of between 8 to 12 guests.
Expect to pay a damage despot on arrival, the amount will vary from chalet to chalet, our team will be able to explain the additional fees and what's included in your rental package.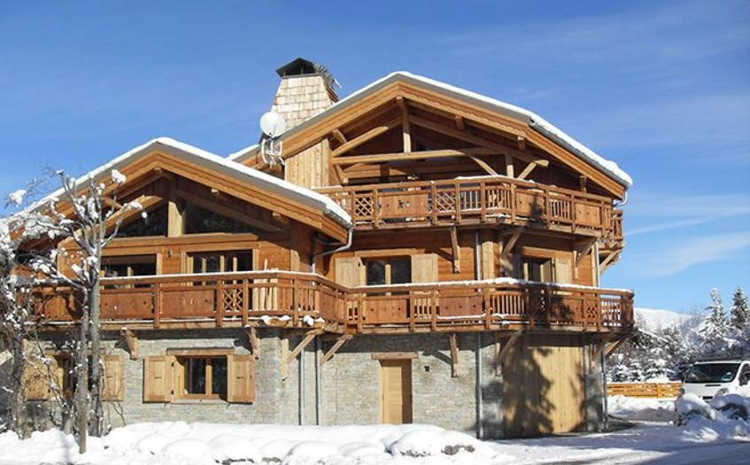 Chalet Levanna Occidentale in Les Deux Alpes, sleeps 14, prices start at around £120pp
Each of the chalets is rented for your exclusive use, we don't sell them by the room as we do with our catered chalets.
Self-catered skiing holidays for groups
For comparison purposes, we have shown the price as a per person cost, so to work out the total cost simply multiply the price by the number of beds. We think our prices are very competitive.
In the last few years, several British tour operators have started cutting back on the numbers of catered chalets offered, but the owners still want to rent them out, we choose the best of the available chalets based on either their location to the slopes, being in popular ski resorts, or based on the prices the owners charge.
We have indicated the quality by showing a star rating, this obviously isn't an official rating, as only hotels are rated in this way, but we hope it will act as a guide as to the quality to expect.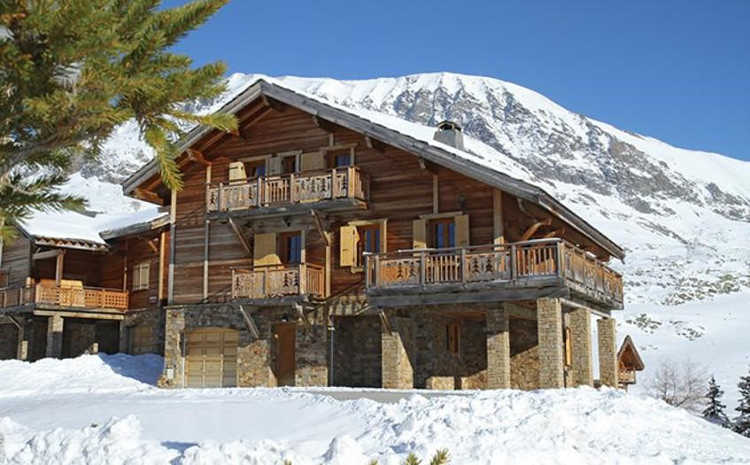 Chalet des Neiges in Alpe d'Huez sleeps 20, prices start at just £188pp
With Brexit on the way and possible problems employing British gap year students to run catered ski chalets, we expect to see a lot more self-catered chalets becoming available.
Ski Chalets without catering
One of the joys of booking your own self-catered chalets is that you decide what you eat, what time you eat and how many nights a week you want to dine out, no chalet staff getting in the way. Just you, your family or friends.
Many of our clients who book self-catered skiing holidays prefer to drive from the UK, stopping at the French supermarkets en route for provisions to avoid the ski resort supermarket prices.
Luxury self-catered ski chalets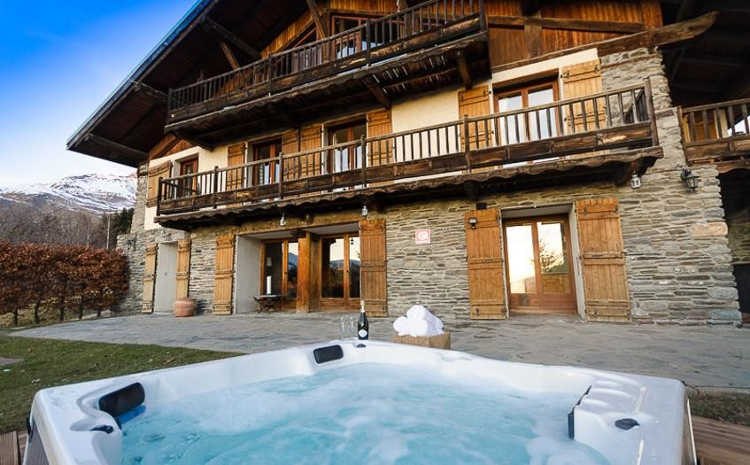 Chalet Montperron near La Rosiere even has a hot tub
Several of our self-catered chalets are really very luxurious, and some such as the Chalet Montperron, on the road up to La Rosiere, have a hot tub.
The very best chalets, such as the Chalet Tanniere, is one of the finest ski chalets available, its located in Megeve and costs upwards of £25,000 for a week's exclusive rental.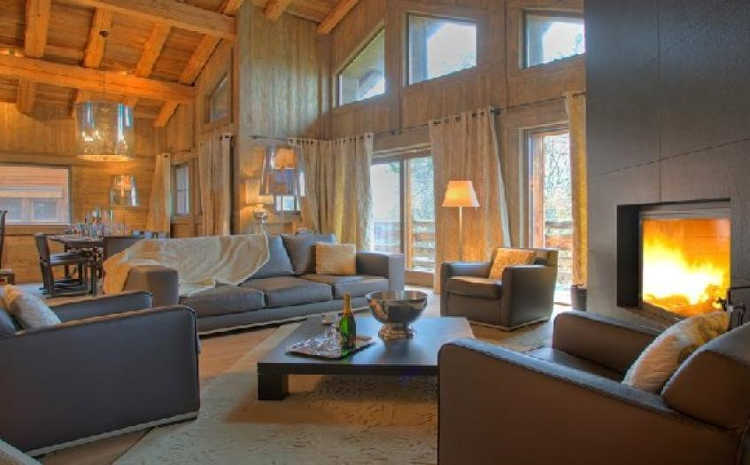 Chalet Tanniere, takes luxury chalets to a whole new level.
With 10 en-suite bedrooms and a 60sqm spa, it has everything a discerning client could possibly want from an upmarket ski chalet without any staff.
Popular Self Catered Ski Chalets
... Read more