The big draw for a skiing holiday in Canada for many skiers and snowboarders is a combination of good quality accommodation with high levels of service and a warm Canadian welcome; regular and impressive snow dumps; fast modern ski lifts; wonderful piste grooming and quieter less crowded slopes.
The drawbacks are the distance, particularly to the west coast and the cost of getting there combined with higher lift ticket prices. The cost of a Canadian skiing holiday has also increased since the withdrawal of charter flights to Canada a few years ago, so currently, the only option for flights are scheduled fares with BA or Air Canada which are the most popular. Unlike a skiing holiday to the USA, most flights are direct to the airports near to the skiing, such as for example Vancouver for skiing holidays to Whistler and Calgary for Banff and Lake Louise.
Most of Canada's ski resorts are purpose-built, for many this may conjure up a and ugly French ski resorts scene such as Les Menuires but Canadian ski resorts are far more practical and attractive. Whistler which is the most popular of all the Canadian resort really works. The centre is completely car-free which give it a unique feel, not found in many European ski resorts where the car still rules.

For many of our clients, a Canadian ski holiday is a once every few years ski trip, perhaps a special birthday, anniversary or honeymoon. Popular with our clients is adding on at the beginning or end of your skiing holiday to Canada, a city break, Vancouver being the most popular destination for clients heading to Whistler.
Canada has long been a favourite of the Brits due to its superb snowfall and great well served resorts. Western Canada has the most reliable snowfall and out of the many resorts in this region Whistler has to be the most popular. The Winter Olympics were held here and therefore there was a massive boost to the infrastructure and accommodation in this and surrounding areas, a boost that keen skiers are still feeling the benefits of.
Top Destinations for Skiing in Canada
Whistler
Located around 70 miles from Vancouver, Whistler has on average a staggering 38 feet of snowfall each winter and when you look at its ski area of over 8000 acres it's hardly surprising it claims to be the Worlds #1 ski resort. There are two mountains - Whistler and Blackcomb - for varied levels of skiers, both of which are connected through the 'Peak-to-Peak' cable car, which sits at an impressive 1150m above the local village. The resort itself offers world-renowned Après Ski options, snowboarding, designated learning areas for beginners, a range of intermediate skiing areas and off-piste Whistler Blackcomb skiing for advanced skiers.
Whistler is worth the long flight and a stopover in Vancouver is a definite 'must do', it's a great city and shouldn't be missed!

Banff
Banff and Lake Louise are also in the western side of Canada. Banff has spectacular scenery however when staying in Banff you will always have to take the bus to the ski areas of Sunshine Village or Lake Louise. This has its pros and cons – the pros being the cheaper flights into Calgary and the cheaper accommodation, the cons – are the bus rides each day. However, once you get used to this – you may find yourself coming back here time and again as its friendly resorts offer excellent 4* ratings for expert, intermediate and beginner skiers.

Lake Louise offers the most skiing in the Banff region with excellent terrain for all levels of skier with some awe-inspiring views. Skiing options range throughout every level, with well-reviewed childcare also available for families on a ski holiday.
Big White
Big White is aptly named due to its massive amounts of Powder. It's a purpose built resort but is built in wood and stone in traditional mountain style rather than huge ugly concrete blocks and is mainly ski in and out – so it does have a certain charm. There are lots of non-skiing activities here too – we tried tubing when we were there which was exhilarating. The slopes are varied and suitable for all levels of skier. Kicking Horse is a newer resort in Canada with a small village base and a handful of lifts its best combined with another resort; you may be bored with a week here.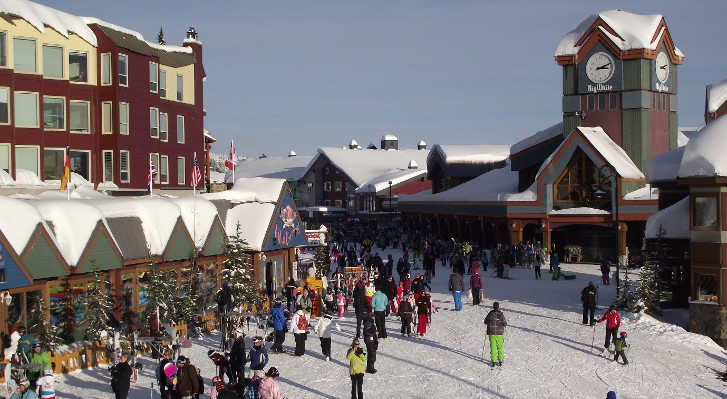 Tremblant
Eastern Canada boasts the colourful resort of Tremblant which is consistently voted as the number one resort in Eastern North America in the respected Ski Magazine survey. Booking a Canadian ski holiday in Tremblant will allow you to experience the reasons behind the resort's constant place as one of the most sought-after Canadian destinations.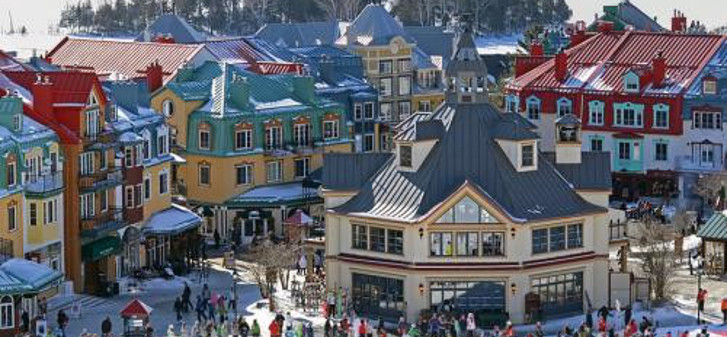 Tremblant's management team have a goal to consistently improve the resort and just last year the addition of the Versant Soleil added over 20% more skiing space. Its state of the art Avalanche snow system creates perfect conditions for beginner, intermediate and expert skiers, with snowboarders also able to take advantage of the immaculate conditions.
Booking a Ski Holiday to Canada
It couldn't be simpler to book a ski holiday to Canada with Ski Line. We have an instant chat option for you to talk directly to a Ski Line agent who can help you put together a perfect skiing holiday. If you'd prefer to talk over the phone, then you can give us a call as well.
Our specialists can help put together all-inclusive ski holidays, single ski holidays, family ski holidays, half term, Christmas/New Year options and much more and all packaged ski holidays are ATOL Protected.
... Read more