7 nights
Independent Travel
Ski Holidays in Alpe d'Huez
Perched at an elevation of 1,860 meters, Alpe d'Huez emerges as a highly sought-after ski destination in France, renowned for its thrilling combination of exhilarating slopes and reliable, gentle snow conditions. Situated to the east of Grenoble, with captivating vistas of the Southern Alps, Alpe d'Huez presents an unparalleled après-ski experience, captivating visitors with one of the liveliest scenes in the world.

Language


French

Currency


Euro
ski holidays found in Alpe d'Huez
Loading holidays ...
Why Ski in Alpe d'Huez?
Alpe d'Huez, a ski resort highly favoured by British skiers, stands as a modern and elevated destination situated at 1860m. With its expansive ski range spanning from 1100m to 3300m, encompassing 240 km of piste serviced by 85 lifts, Alpe d'Huez caters to skiers and snowboarders of all skill levels.
Nestled within the picturesque Southern French Alps, the resort's main village rests upon a splendid sun-drenched plateau. While this aspect is a delightful advantage during colder weather, it can prove challenging later in the season when warm sunny days affect the lower slopes. Nevertheless, the resort has made significant investments in top-notch snow-making equipment, ensuring that the slopes remain open well into the late season.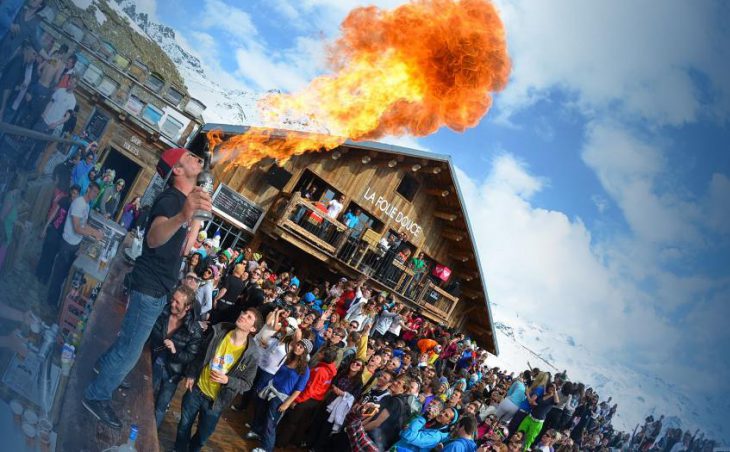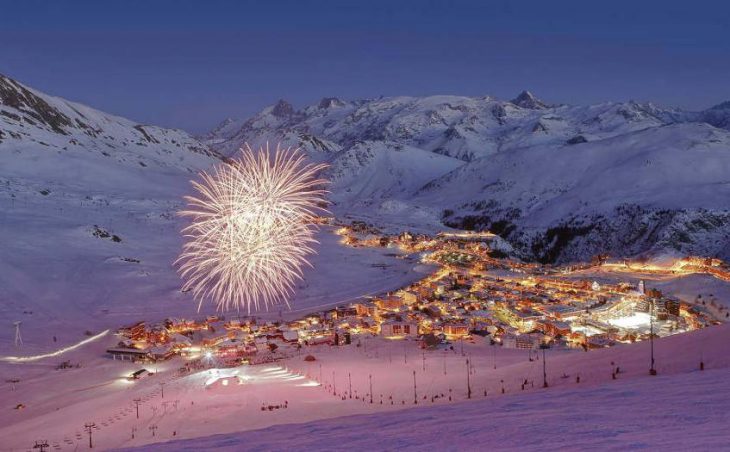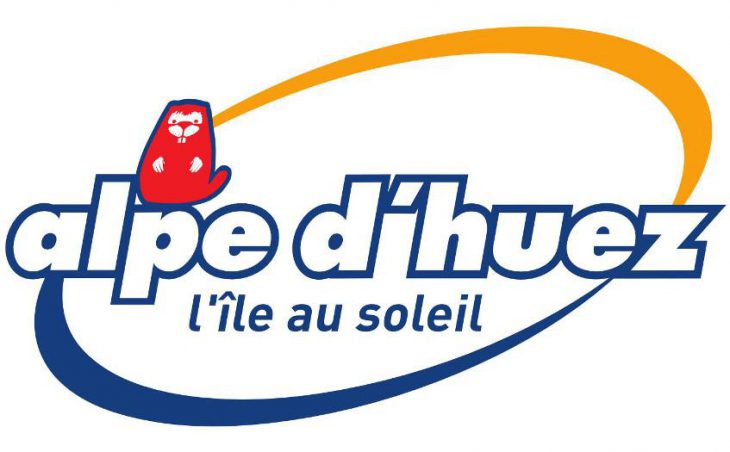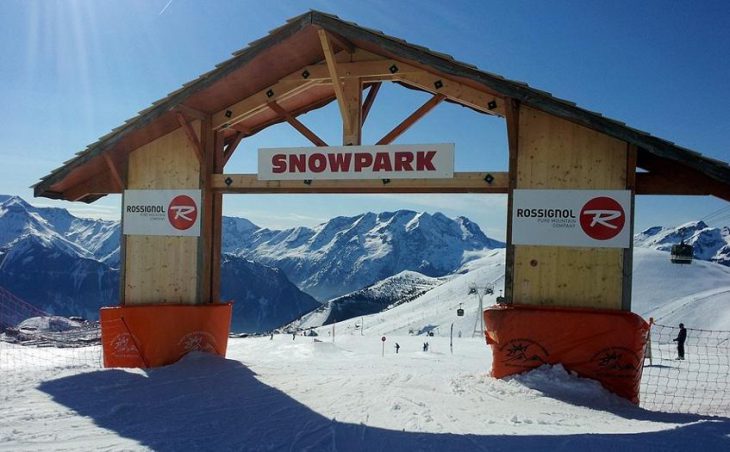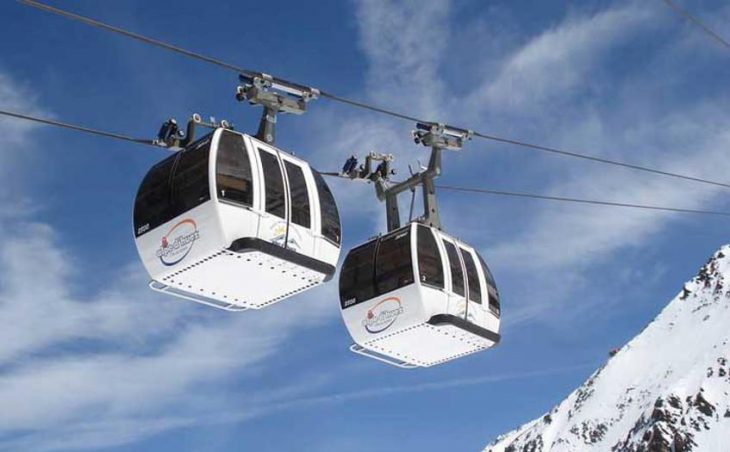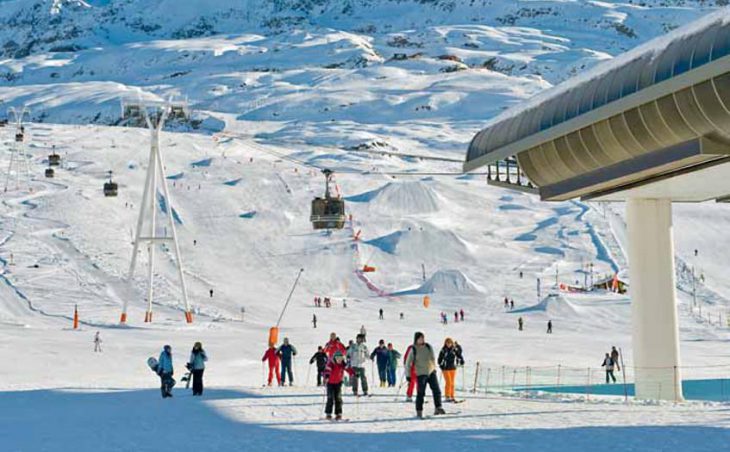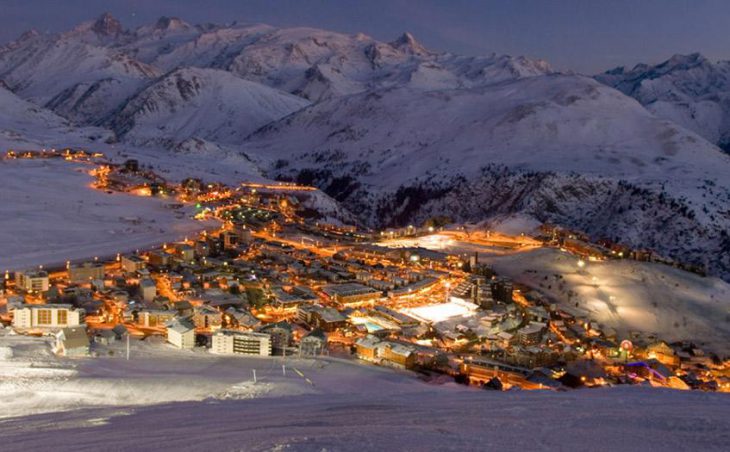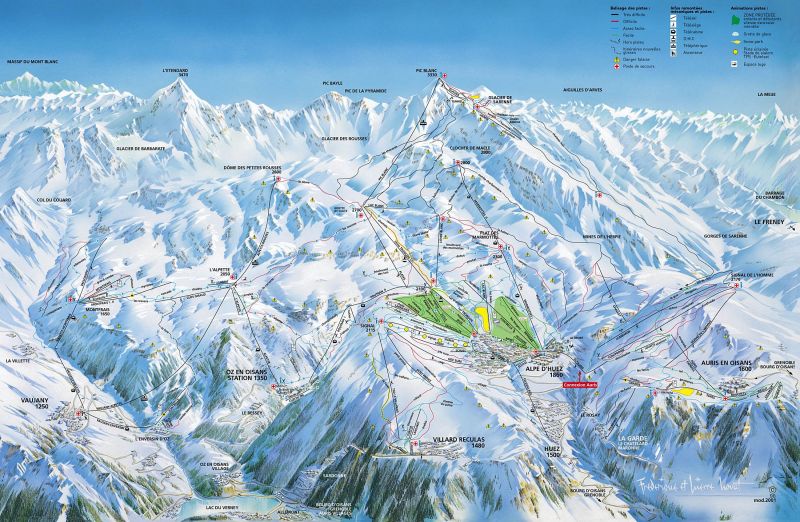 Upper Piste

depth

Lower Piste

depth

Weekly

Snowfall
0 cm
100 cm
200 cm
300 cm
400 cm
Based on weekly average snowfall data November 2000 - April 2018
Pistes
Black


12

Red


31

Blue


26

Green


31
Altitudes
Resort Altitude


1860m

Highest Piste


3330m
Expert Ratings
Beginners skiing in Alpe d'Huez
Alpe d'Huez is unquestionably perfect for beginners, as it features expansive nursery slopes situated above the village, providing an ideal environment to develop fundamental skills. Once you feel prepared to explore beyond the beginner slopes, you'll be delighted to discover that 45% of the runs consist of gentle Green and Blue trails, offering a comfortable progression for novice skiers.
Intermediates skiing in Alpe d'Huez
Alpe d'Huez boasts an exceptional array of slopes that are hard to surpass, particularly for intermediate skiers and snowboarders. A remarkable 52% of the piste skiing is dedicated to Blue and Red runs, providing an exciting variety of options. Among these is the legendary Sarenne, Europe's longest black run, which most intermediate skiers can conquer. Spanning 16 kilometres in length and descending a vertical drop of 2000 meters, this run is typically associated with Blue runs due to its impressive length. Although classified as a black run, it is only truly steep at the very top. For those seeking an extraordinary experience, guided skiing is available on certain full moon nights or with the aid of a reliable head torch. The cost for this thrilling adventure is approximately €65, which includes a simple meal. Snowboarders should take note that the lower section of this run is relatively flat.
Advanced skiing in Alpe d'Huez
The primary attraction for experienced skiers and snowboarders lies in the exhilarating off-piste skiing, while Europe's longest black run (mentioned above) adds to the allure. Situated beneath the majestic Pic Blanc, there is an excellent mogul field accessible through a lengthy tunnel at the rear of the mountain. Additionally, some of the red runs found here might be considered black runs in other ski resorts.
Ski Chalets in Alpe d'Huez
Ski Line offers a variety of accommodations in Alpe d'Huez, including catered ski chalets, ski hotels, self-catered apartments, and all-inclusive hotels that provide excellent value for money. The lodging options are spread across different villages, with Les Bergers being the main village and offering many self-catered choices. Vaujany is also featured as a separate resort, boasting quality hotels and popular chalets for families.
Après ski in Alpe d'Huez
When it comes to après-ski activities, Alpe d'Huez surprises visitors with its bustling nightlife. Numerous bars cater to different tastes, some of which become quite lively late into the night. The après-ski experience usually begins at bars like Sphere, located near the bottom of the lifts. For a more relaxed atmosphere, the Free Ride bar screens sports videos. And for those seeking to conclude the night in style, the Igloo Club awaits!
Activities off the slopes in Alpe d'Huez
Off the slopes, Alpe d'Huez offers various activities to enjoy. There is a well-equipped swimming pool, but it's important to note that boxer-style swimming costumes are not permitted. Visitors can also enjoy ice skating at the rink or engage in sports activities at the sports centre, both covered by the lift pass. For a unique experience, one can try ice driving, hot air ballooning, or exploring the ice caves. Helicopter trips to Les Deux Alpes can also be arranged.
Accommodation in Alpe d'Huez
We have 84 properties available in Alpe d'Huez. If you're hunting for your accommodation by name, then you'll find it here, or for availability and prices select 'Search Holidays'.