The Folie Douce brand is the most famous après ski brand, probably anywhere, but certainly in the Alps. So popular is the après party style at La Folie Douce, that many British skiers and boarders select their skiing resorts because it has a La Folie Douce.
There are now 6 Follie Douce venues in France at Alpe d'Huez, Val d'Isere, Val Thorens, Meribel, Avoriaz, Les Arcs, and Megeve. There is also a Folie Douce Hotel in Chamonix.
Entrepreneur and ex-ski instructor Luc Reversade opened the first Folie Douce in Val d'Isere in 1969 with his mum and head chef Mamone. In 1980, the open-air bar was opened. The combination of great food and Luc's eye for big entertainment quickly became very successful.
The après parties kick off at Folie Douce at around 2;30pm every day with a mash-up of house, Techno, Jazz Funk, and cabaret. The Folie Douce unique party atmosphere of DJ's, professional bar/rooftop dancers and live musicians have made the 6 Folie Douce bars the place to be seen in the 6 resorts that have a Folie Douce.
It never takes the adoring crowd long to climb on high wood table in their ski boots to dance.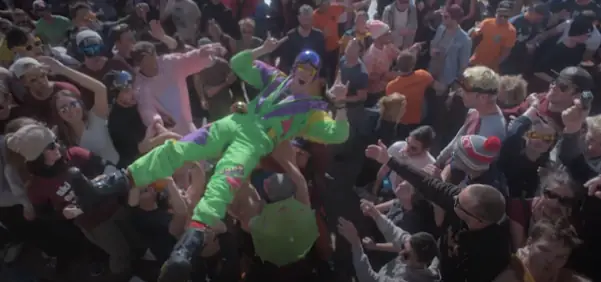 The Folie hedonism really gets going when the first 15 Litre bottle of champagne is delivered in the VIP areas, probably the showiest way possible to demonstrate the party mood. A mini cable car carries oversized bottles of Crystal Champaign compete with pyrotechnics and smoke bombs to skiers with big smiles and their even bigger wallets. These bottles set you back €8,000, most of it is sprayed not drunk! That's part of Luc's special ability to entertain and to get his clients to spend.
A wealthy Russian in the VIP area once stripped to his underpants, sprayed €1,000's of champagne over guests before throwing his Gold Rolex watch into the baying crowd below.
All 6 of these brilliant Folie Douce après ski bars are located on the homeward slopes, in most cases, there is a lift down, in case you overdo it on the tabletops.
Luc Reversade still has plans to expand his empire and is currently looking for sites in Zermatt, Verbier and Crans Montana. For now, these are the options to enjoy the unique Folie Douce party.
La Folie Douce Avoriaz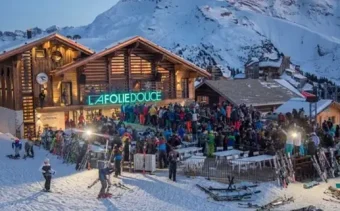 The skiing in and around Avoriaz is extensive. Part of the Portes du Soleil, an internationally linked ski area on the borders of France and Switzerland. It includes big ski resort names like Morzine and Les Gets. Covering 600km of piste, there is more skiing here than you could ski in a week.
FIND A SKIING HOLIDAY IN AVORIAZ HERE
La Folie Douce Alpe d'Huez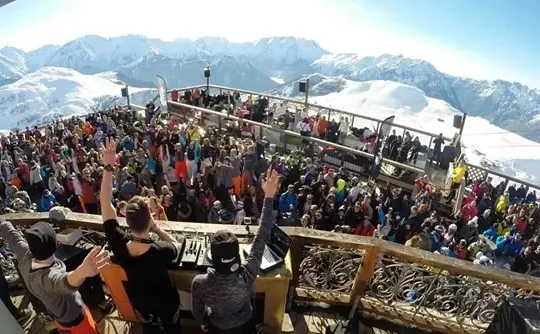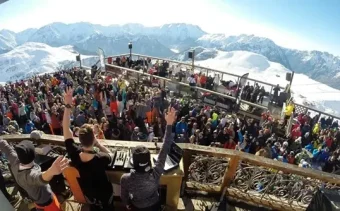 Alpe d'Huez is home to the longest black run, but feel too proud when you have done, its only difficult at the top. Alpe d'Huez is a perfect resort for all levels of skiers, advanced skiers will love the off-piste skiing here.
FIND A SKIING HOLIDAY IN ALPE D'HUEZ HERE
La Folie Douce Val Thorens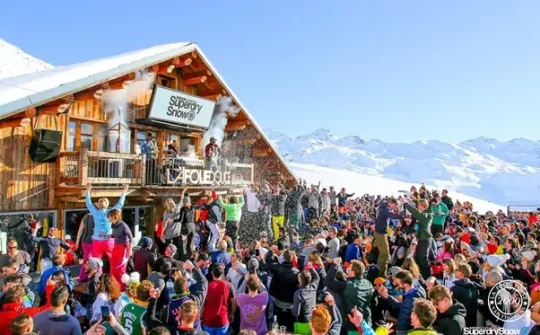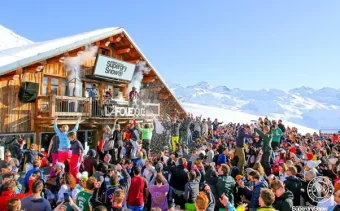 High and snow-sure, Val Thorens is Europe's highest ski resort, part of the fantastic Three Valleys ski area, with 650km of pistes and a whole lot more off-piste too. If you stay here, there is another Folie Douce in Meribel, in the next valley and on the same ski pass.
FIND A SKIING HOLIDAY IN VAL THORENS HERE
La Folie Douce Meribel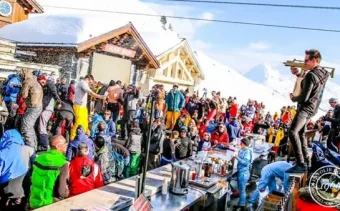 Meribel is located in the middle of the Three Valleys, so ideally placed to ski in either Courchevel or Val Thorens, but the latter will probably be more popular with Folie Douce fans, there is another après ski bar in Val Thorens too.
FIND A SKIING HOLIDAY IN MERIBEL HERE
La Folie Douce Val d'Isere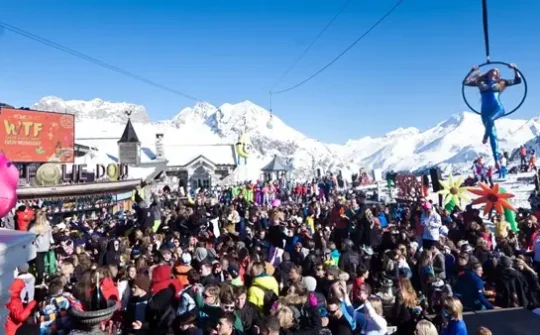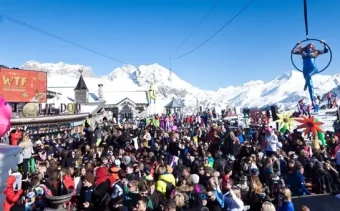 The first ever Folie and still our favourite one. What's not to like about Val d'Isere or Tignes, Glacial skiing and great après ski, that starts in your ski boots.
FIND A SKIING HOLIDAY IN VAL D'ISERE HERE
La Folie Douce Megeve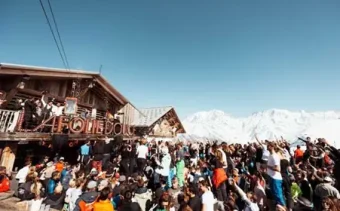 Located at the top of Mont Joux at 2,000m, overlooking the slopes of St Gervais and Megeve La Folie Douce Megeve has been the place to be seen since 2015
FIND A SKIING HOLIDAY IN MEGEVE HERE
La Folie Douce Les Arcs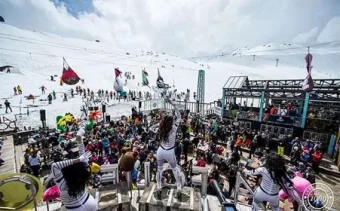 The latest Folie Douce to open, located in Les Arcs 1800, you reach it on foot or by cable car and a VIP area for 100 guests.
Folie Douce Les Arcs is open daily throughout the ski season from 9am to 7pm (8pm on Thursdays)
FIND A SKIING HOLIDAY IN LES ARCS HERE
La Folie Douce Chamonix (Hotel)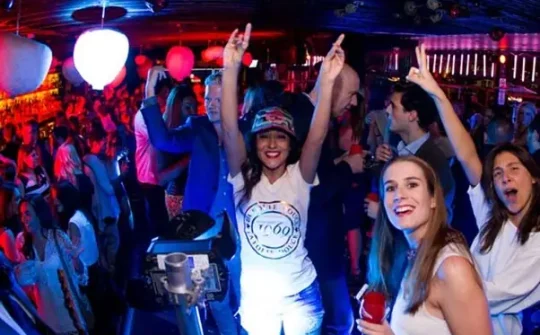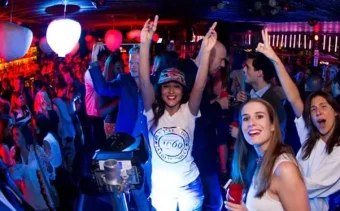 This hotel, once a Club Med hotel first opened in 2019 under the Folie Douce brand name, just in time for Covid.
FIND A SKIING HOLIDAY IN CHAMONIX HERE
We hope to be working with this hotel, which we know very well, soon (it used to be the Club Med hotel in Chamonix) but in the meantime, bookings can be made directly here
Useful websites