Davos shares its extensive ski area with Klosters, so deciding where to be based isn't simple. Davos has the easier access to the biggest skiing area, but Klosters is always going to win a beauty contest and has the feel of an intermate ski village, which Davos does not.
Chances are if you are still reading, you don't care about aesthetics and the skiing is more important. What you get if you choose Davos is access to some great skiing, the runs away from the village tend to be a lot quieter, and you ski a different mountain every day for a week.
The ski area covers 320km of pistes the ski range is between 810m to 2845m, Davos is at an altitude of 1550m, and that's high by Swiss standards.
Davos is a ski area that is best suited to experts and intermediate skiers. Experts will enjoy the challenging wooded runs at high altitude and the off-piste skiing which is also very good.
Intermediate skiers will love the variety of runs, some of the best runs are well away from the lifts giving you the feeling you're on an adventure. The problem for beginners is that there are no free lifts, the nursery slope on Jakobshorn is ideal if you are staying in Davos Platz, but if you in Davos Dorf, it's a long walk.
Eco-friendly
Davos in Switzerland was awarded an Energy Town award in 2001 that's due to several initiatives that removed the need for fossil fuel. The village's entire hot water needs are met via a 60 solar-panelled thermal system which produces 820,000 kWh. In addition, there is a biogas plant which generates a further 200,000 kWh of energy.
Language


French/German

Currency


Swiss Franc
ski holidays found in Davos
Loading holidays ...
Why Ski in Davos?
Davos is set in a high, broad, flat bottomed valley with lifts and slopes on either side. It was one of the original mega-resorts, with slopes on a scale that few resorts can better, but the town centre is unattractive and suffers from bad traffic. However, Davos still offers super long runs, a wide range of slopes which means you can ski on a different one each day, and considerable off-piste potential to make it a brilliant ski resort.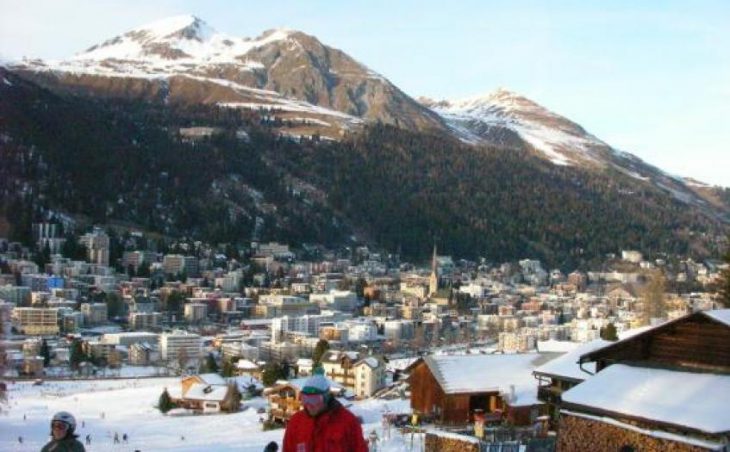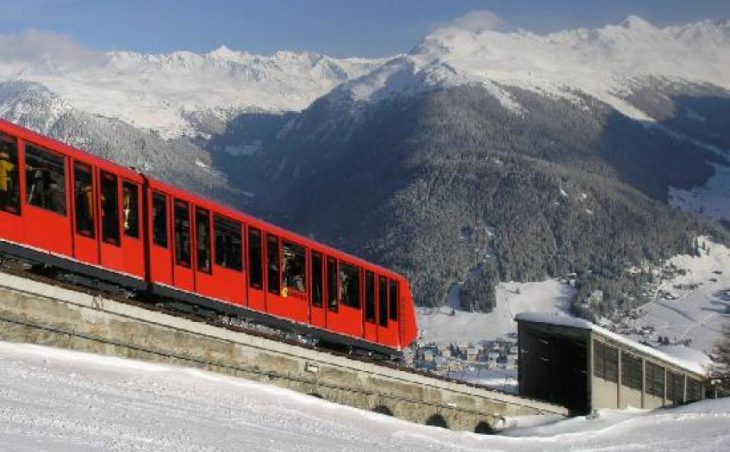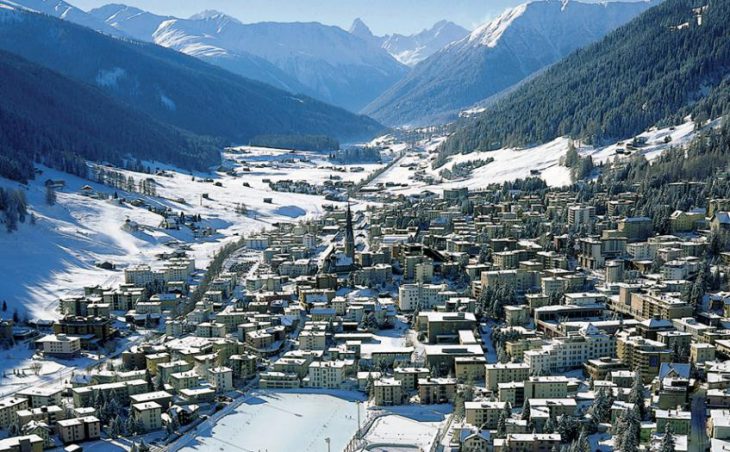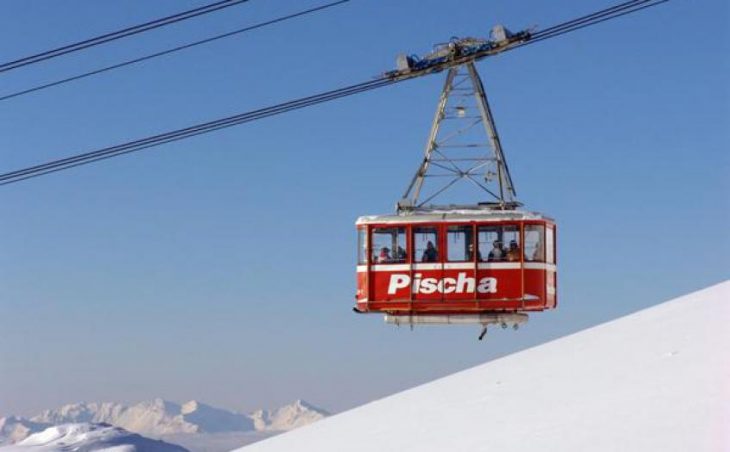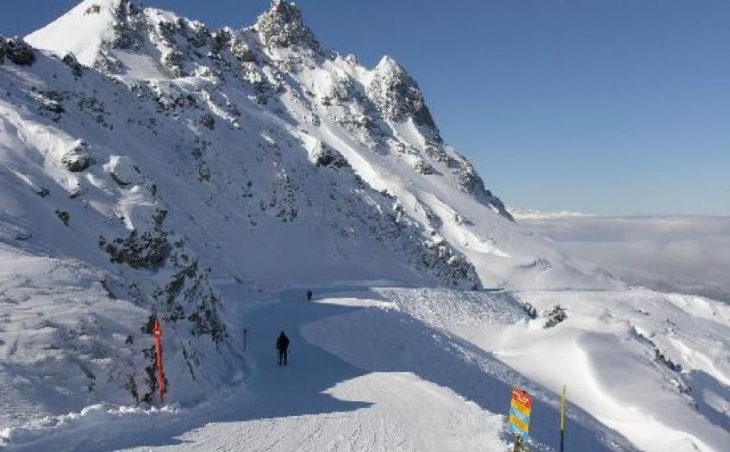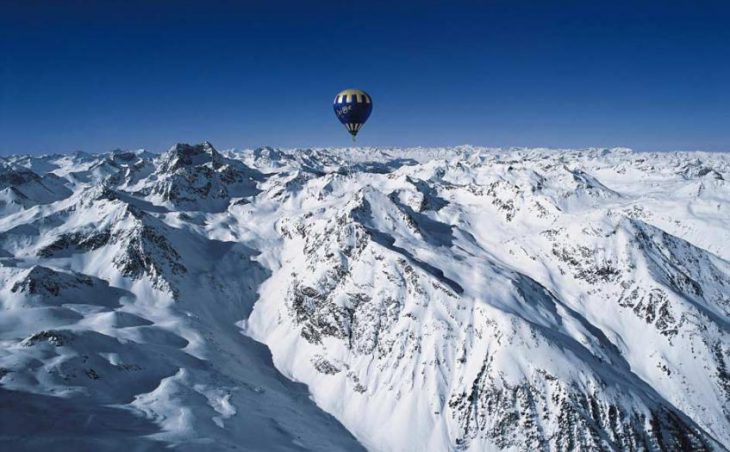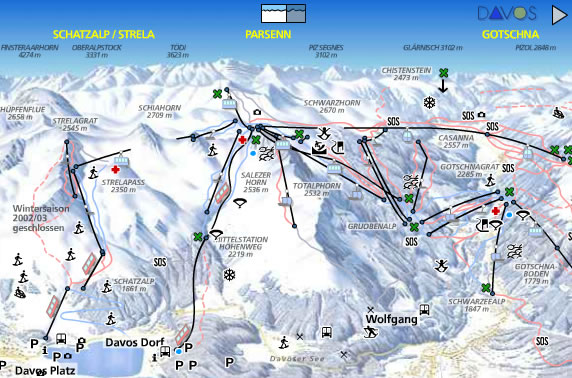 Upper Piste

depth

Lower Piste

depth

Weekly

Snowfall
0 cm
100 cm
200 cm
300 cm
400 cm
Based on weekly average snowfall data November 2000 - April 2018
Pistes
Altitudes
Resort Altitude


1191m

Highest Piste


2844m
Expert Ratings
Beginners skiing in Davos
The Swiss 'Snowsport School' has its very own nursery slopes at Bolgen and Bunda. From here beginners can soon progress to the wide runs on the Pischa and Madrisa ski areas or try the long blues on the Parsenn.
Intermediates skiing in Davos
There are goos cruising runs on all five maountains that offer fun for intermediates of all levels. From high above on the treeline to Weissfluh, it is possible to descend over 2000 vertical metres down into and through wooded valleys to the alpine villages of Küblis, Saas and Serneus, offering a real sense of adventure.
Advanced skiing in Davos
With 110kms of advanced runs of which 65kms are marked off-piste runs, Davos is perfect for skiers looking for a deep snow adventure. The Brämbabüel (Jakobshorn) is the prime mogul basher and the long descents to Wolfgang offer tranquillity with a welcome lunch stop at the Kulm restaurant.
Snowboarding in Davos
Try the superb runs down from the Jacobshorn and through the trees. Freestylers are not going to be disappointed, there are two pipes and a boardpark on the Parsenn slope.
Après ski in Davos
Large numbers of good bars and restaurants including The Postli Club, the Tonic Piano bar or the Cabanna club.
Accommodation in Davos
We have 5 properties available in Davos. If you're hunting for your accommodation by name, then you'll find it here, or for availability and prices select 'Search Holidays'.