Green Eco-Friendly Sustainable Ski Holidays

We are passionate about winter sports, and we love the mountains, but the environmental impact of travel is undeniable, you only have to look at the glaciers to see proof of the dangers of our warming planet. The Swiss Academy of Sciences reported over the spring and summer of 2022 that Switzerland's glacial ice declined by 6% in volume, and this will have been repeated across all of Europe.
Many of us are now thinking about how we can reduce our own carbon footprint but still enjoy the mountains we love. Small changes can be made so that our winter holidays are more sustainable and will have less of an impact on our planet. For example, travelling to the mountains on our Eurostar charter train will reduce your carbon emissions by 82%, compared to travelling by air.

How to be a greener skier
Travel by rail or self-drive to the Alps with friends
Choose a ski resort with good green credentials
Book accommodation with a low carbon footprint
Offset your carbon emissions
Only leave your ski tracks in the snow, take your rubbish home

Carbon dioxide equivalent (CO2e) cost per person on a return journey to the Alps
| | | |
| --- | --- | --- |
| Flights | LGW to Val d'Isere with taxi transfers from Geneva | 207kg |
| Petrol Car | London to Val d'Isere (with 5 passengers) | 80kg |
| Petrol Car | London to Val d'Isere (with 1 passenger) | 398kg |
| Electric Car | London to Val d'Isere (with 5 passengers) | 13.2kg |
| Train | London to Val d'Isere with taxi from Bourg | 36.94kg |
Green Eco-Friendly Ski Resorts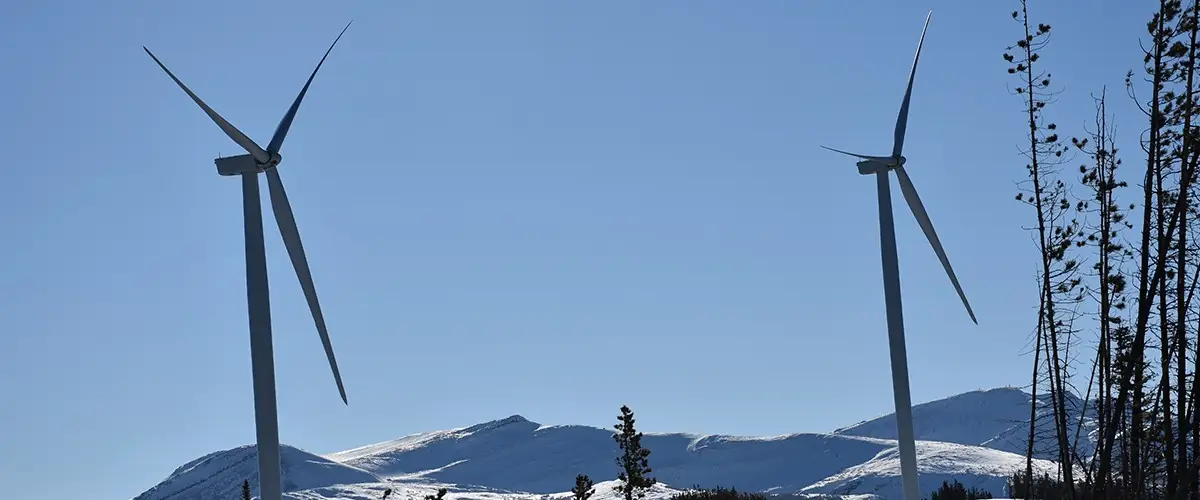 Les Arcs holds the Mountain Riders Flocon Vert Certification. It has powered its ski lifts on 100% renewable energy since 2011. In 2020 the resort has also added to its commitment to reducing plastic waste, improving energy, increasing electric transport, and preservation of its environment.
Tignes became the first ski resort to obtain the Green Globe Label in 2015. In 2021 they have applied to get an even higher accolade, the Flocon Vert Label, and it will discover late in 2022 if it has made the grade.
Val d'Isere obtained the ISO 14001 certification in 2007. By 2014 this was updated to ISO 50001 certification in recognition of its work on energy saving and management. In 2016 it received a Green Globe certification.
Since 2006 St Anton in the Austrian Alps produces 33 million Kilowatt hours of electricity a year, that's enough green energy to supply all the resort's power needs. This is thanks to the Kartell Reservoir and Rosanna power plant.
Avoriaz in France was awarded an ISO 14001 Environmental Management award for the Most innovative Resort for Sustainability. The resort uses a dual-energy wood and electric heating system that supplies a number of the resort's hotels with heating and hot water, thanks to a boiler that puts out 2,000KW.
Ever since 2016 the Grand Massif ski resorts, which include Flaine, Samoens and Les Carroz have been 100% powered by green energy using Hydro, wind and solar power. The domain holds the converted Green Globe Certification.
La Plagne is one of our most popular ski areas. La Plagne is doing its bit too with 100% renewable electricity powering the lift system it shares with Les Arcs.
Serre Chevalier in France is a Green Globe Certificated ski resort and was the first ski resort in Europe to produce its own green energy needs via Hydro, Wind and Solar power.
Kaprun, a popular glacial resort in Austria signed up to the multiple international environmental management standards 14001 and the new energy management ISO 50001. This included 24m2 solar panels on the roof of the Alpincentre which supplies heat and hot water to the Kitzsteinhorn's restaurants and 100% green hydropower.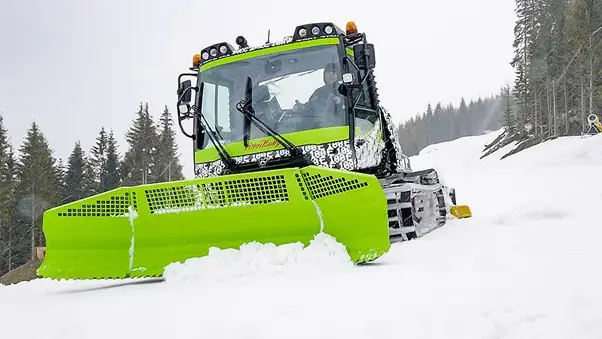 Solden in the Austrian Alps uses renewable power. Overnight green energy is used to heat storage to a temperature of 630°C. This heat is then slowly released to the resort's buildings throughout the day, removing the reliance on fossil fuels.
Davos in Switzerland was awarded an Energy Town award in 2001 that's due to several initiatives that removed the need for fossil fuel. The village's entire hot water needs are met via a 60 solar-panelled thermal system which produces 820,000 kWh. In addition, there is a biogas plant which generates a further 200,000 kWh of energy.
Ischgl, one of the most popular Austrian ski resorts is carbon neutral. Since 2021 the lift operator has been using 100% green energy to power its restaurants and snowmaking, making Ischgl the largest climate-neutral ski resort in the Alps.
Saas Fee in the Swiss Alps has been car-free since the 1950s, Electric vehicles transport visitors between their hotels and the ski lifts. The entire ski village is powered by Hydro energy.
Zermatt is an iconic ski resort but it too is doing its bit to reduce carbon emissions. The resort has been an Energy town since 2016. The resorts' electric vehicles further reduce the reliance on fossil fuels. Zermatt Bergbahnen AG is certified ISO 14001.
Aspen announced its mission to eliminate emissions in 1997. In 2015 it was one of only a handful of cities to be completely powered by renewable power and holds a Golden Eagle award for environmental excellence. However, you should consider the emissions you will use in getting there and perhaps off-set.
Whistler is probably one of the best ski destinations in the world and Canada's Greenest Employer Award winner. Much of the resort's energy comes from a Hydro system installed beneath the Peak 2 Peak gondola. Be prepared to offset the emission getting there.
Cortina, the Italian popular ski resort has in readiness for it co-hosting the coming 2026 winter games has committed to making the games the most sustainable games ever. Single-use plastic is outlawed. The games will reuse the buildings used in the 1956 games and any new buildings will be built to the internationally recognised LEED standards.
Club Med Green Globe Certification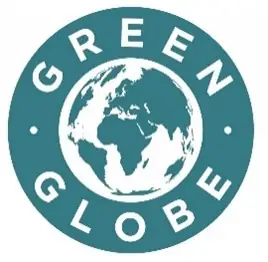 Our partner Club Med have achieved platinum status for 80% of their resorts. It is their ambition to achieve 100% in the very near future. Buying produce locally where possible reduces food miles. By keeping food waste to a minimum and with innovations such as with Solucycle in Quebec Charlevoix their food waste is converted into renewable energy. 75% of all lighting in Club Med hotels uses low-energy bulbs. Club Med is also committed to reducing single-use plastic and has already cut plastic straws from many of its coastal resorts in Asia, where plastic causes a real problem to sea life.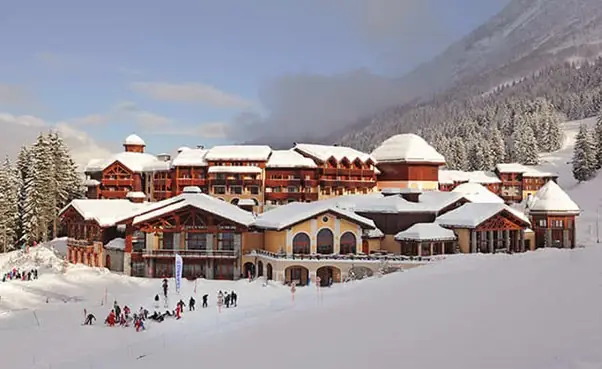 BREEAM Certification is recognised as an eco-bench-mark for all new building construction, specifically for resorts composed of several buildings spread over a large space which includes two of Club Meds latest ski resorts, Club Med Panorama, in Les Arcs, Sensations in Val Thorens.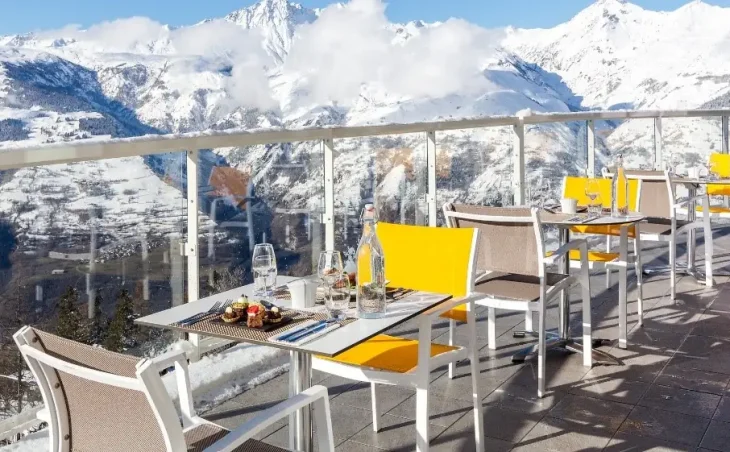 Other Green Globe awarded Club Med ski resorts: