Touted as one of the best travel destinations in Asia, Hokkaido promises a fun-filled family experience. Discover the perfect powder snow for skiing or snow trekking. Relax amid natural mountain landscapes with activities like horseback riding, while culinary delights like Nabe is great for the whole family to share. Reconnect with your loved ones and begin new traditions at Club Med Sahoro Hokkaido all-inclusive resort, a true immersion into authentic Japanese culture and heritage.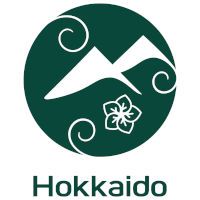 Situated on the most northerly island in the Japanese archipelago, the Resort is in the heart of untamed nature. The beautiful scenery features plains and mountains dotted with lakes and rivers. The Resort's modern architecture and pink facade makes a sharp contrast. The guest rooms are spread across 3 minimalist Japanese buildings of up to 6 storeys.
Booking a Club Med ski holiday could save you £100's this link explain how.
Features:
Free Alcoholic drinks from the bar all day/night
Ski pass included (from age 4)
Lunch included
Free Club Med Ski Lessons For Adults (please note that beginner lessons/guiding are not included with short breaks)
Rooms
Located in a woodland region, this hotel has 196 rooms with a view over the mountains.
Club Room
Comfortable and elegant Club accommodation. All the rooms have futons (Japanese-style bed on tatami).
Surface – 29 m² – 37 m²
Guests – 1 – 6 persons
Club Room Facilities
Bathroom
Fan
Hair dryer
Security safe(s)
Telephone
Television(s)
U.S. electrical sockets / 110 Volts
Deluxe Room
A spacious Deluxe Room offering generous comfort in an elegant atmosphere. Some of the bedrooms have futons (Japanese-style bed on tatami).
Surface – 29 m² – 37 m²
Guests – 1 – 6 persons
Deluxe Room Facilities
Bathrobe
Bottle of water
Housekeeping scheduled at the time of your choice
Slippers
Your luggage delivered to and picked up from your room
Fan
Hair dryer
Ironing kit
Minibar
Security safe(s)
Shower
Telephone
U.S. electrical sockets / 110 Volts
Suite
A spacious and elegant Suite which ensures you of premium comfort, equipped with futons (Japanese-style bed on tatami).
Surface – 64 m² – 64 m²
Guests – 1 – 6 persons
Suite Facilities
Bathrobe
Bottle of water
Drycleaning service at extra cost
Guest amenities
Housekeeping scheduled at the time of your choice
Inclusive of room service for continental breakfast
Lunch at no extra cost for G.Ms who arrive before 3 pm
Slippers
Your luggage delivered to and picked up from your room
Bathrobes
Bathroom
Expresso machine
Fan
Hair dryer
Ironing kit
Minibar
Radio / CD / MP3 player
Security safe(s)
Telephone
Television(s)
U.S. electrical sockets / 110 Volts
Sahoro Hokkaido
Situated on Japan's most northerly island, this Club Med Resort is a spectacular mecca of winter sports magic. Active families can ski and snowboard where the Sapporo Olympic Games took place in 1972.
Skiing at a winter sports Mecca on the other side of the earth
Savouring Japanese lifestyle, with a traditional hot tub or a delicately steaming Japanese tea
Your children perfecting their snowplough or slalom on beautifully soft snow
Tasting a salmon "nabe", one of Hokkaido's most typical dishes
Bars
No need to carry cash around with you thanks to a selection of drinks and snacks included in your offer. These range from fruit juices and sodas to hot drinks and cocktails with and without alcohol. Local and international wines and spirits are also available. If you're feeling moreish then simply choose from a selection of sweet and savoury snacks.
In line with Japanese law, Club Med may serve alcoholic drinks only to guests aged 20 years old and over.
At extra cost
Bottled and canned drinks can be bought from vending machines placed around some Resorts and/or the Club Med Boutique. These are not included in your offer, neither is champagne or wines from the à la carte menu. VSOP and XO spirits come at an additional cost as do quality drinks from a selection of super-premium brands.
The Wakka
Enjoy stunning mountain views while sipping a refreshing drink amid elegant Japanese decor in this stylish bar.
When the sun goes down, relax in a lounge atmosphere where our staff will serve you the drinks and snacks of your choice. Families will love the designated children's area with a selection of soft drinks and sweets.
Restaurants
Creative cuisine and delicious food is of utmost importance here at Club Med. Our chefs go out of their way to serve you wonderful local/international cuisine in a fabulous atmosphere. Impeccable table art will bring your table to life and you'll just have to sit back, relax and let the food and staff do the rest.
In line with Japanese law, Club Med may serve alcoholic drinks only to guests aged 20 years old and over.
The Daichi
Your senses will receive a delicate awakening thanks to the selection of international dishes – with a special focus on traditional Japanese cuisine – served at the buffet. Parents can prepare meals for their little ones in the Baby Corner.
Mina Mina
Enjoy the "nabe" experience in this speciality restaurant on Hokkaido Island.
"Nabe" is a traditional Hokkaido soup served in a heated pot on the table, with a variety of ingredients added on the spot. It's a real family dish and more of a concept than an actual recipe. The restaurant has a modern Japanese feel, with vast windows and fabulous views.
Kids
With the benefit of over 40 years' Club Med experience behind it, our Resort proposes innovative clubs for children and teenagers.
Dedicated areas specifically designed for their needs, and equipment designed with a view to comfort and safety.
G.O®s with a passion for their job(1)
Skiing or snowboard lessons are given by professional ski instructors, creative activities and games for the different age groups.
Opening hours that allow parents to make the most of their day's skiing, and respect the children's desires and sleeping patterns.
For information: the children's clubs are open all week. (1)In France, G.O®s with a BAFA (State diploma for youth group leaders) or childcare qualification, depending on the age of the children; in other countries, an equivalent local diploma or relevant experience.
Petit Club Med® (2 to under 4) – Not Included
Fun and spacious premises with plenty of outdoor space, your toddlers will have great fun with their friends, and explore a great range of activities designed to introduce them to new experiences:
From 8.30 am to 5 pm and from 6.45 pm to 8.30 pm, every day.
Mini Club Med® (4 to 10) – Included
We've thought of everything possible to ensure your children have a unique, adventure-packed holiday, with discovery, sports and activities for each age group.
From 8.30 am to 5 pm and from 6.45 pm to 8.30 pm, every day.
Junior Club Med (11 to 17) – Included
Teenagers can meet up and take part in the activities that interest them most, in the company of their G.O®.
Sports activities: Alpine skiing or snowboarding lessons.
Artistic activities: shows, crazy signs
Evening: entertainment, films, shows.
From 9.30 am to 7 pm and from 7 pm to 8.30 pm, every day.
Activities – Included:
Alpine skiing
Yoga
Stretching
Fitness School
Weights and cardio room
Squash
Wellness
A relaxing break in a space dedicated to serenity.
Just relax and experience a moment of intense wellness.
Equipment:
Individual and duo treatment rooms
Zen area
For information:
The term "massage" implies a superficial manipulation of the face or body, solely for aesthetic purposes, sometimes to ensure optimal penetration of a cosmetic product, or for comfort. The massage referred to is an external massage of the skin, with no medical or therapeutic aim. It may be done manually or with mechanical aids, exclusively by qualified, trained professionals.
Club Med Ski Rental Prices
Although we offer, probably the best deals for ski rental via our partner Ski Set, the convenience of renting Club Med's ski is what most of our clients booking a Club Med skiing holiday choose.
The skis, snowboards and boots are generally are brand new for the season and excellent quality brands. Children's helmets are always Free of charge.
2019/2020 Season

Ski Hire

Adult Cost (12yrs+)

Child Cost (4-11yrs)

Beginner Ski – Leisure
£85
Intermediate Skis – Sport
£109
£55
Advanced Skis – Performance
£127
£76 (tbc)
Expert Skis – Prestige
£162
Advanced Snowboard – Performance
£127
Snowboard – Sport
£110
£65 (tbc)
Snowboard Boots
£53
£44
Standard Ski Boots
£53
£44
Prestige Ski Boots
£71
Adult Helmet
£23
Child Helmet
N/A
Free
Club Med has built its reputation on the quality of its food, unlike in a chalet, all the chefs working at Club Med are fully trained chefs. We will try and give you an idea of what you can expect, but with Club Med the choices are endless and are designed to cater for all nationalities to stay at their hotels.
Families with fussy children love Club Med, the choices are so varied and wide, even the fussiest dinner will find a perfect meal.
All food and drink are included in the cost of your holiday, these include cocktails served at the bar night and day and snacks throughout the day and of course includes the three main meals of the day.
Breakfast choices include cooked:
Full English which will include sausage, bacon, tomatoes, mushrooms, etc.
Continental style breakfast, freshly baked croissants, jams etc.
Cold meats and cheese and choice of breads
Fruit juices, milk shakes, coffee, and a wide choice of teas
Lunch choices include
Always an expensive part of a ski holiday but not with Club Med as it's included.  The choices are endless
Massive choice of starters:
Cooked steaks, beef, lamb, fish dishes etc.
Freshly cooked vegetables
Huge choices of deserts
Unlimited table wine
(If your Club Med hotel is ski in ski out you come back to the hotel for lunch, if your hotel isn't ski in ski out, Club Med will have a mountain restaurant exclusively for Club Med guests) Please ask us for details
Evening meal
Before dinner is served canapés will be served in the bar area
The evening meal is what a Club Med holiday is all about, it would be impossible for us to list all the choices here, but dishes will come from all corners of the world and will include, Savoyard inspired dishes, Asian dishes, French dishes. We have even been served oysters and lobster. They could be perhaps 20+ choices of desert and a huge selection of starters.  Wine is unlimited a choice of several reds, whites and rose wines are available
Prices & Availability
PP - Price per person based on full occupancy