For skiers who want cute alpine villages with onion-domed churches, quality family run hotels and skiing in pretty wooded valleys it has to be Austria. Unlike France, nearly all the ski resorts are proper villages with shops, bars, restaurants and hotels. This means the altitude of many of the ski resorts isn't as high as in France, but in many cases, the top of the mountain is just as high as resorts in France or Italy. What you don't get is high-rise apartment blocks. In a ski resorts, beauty contest the resorts of Austria would win hands down every time.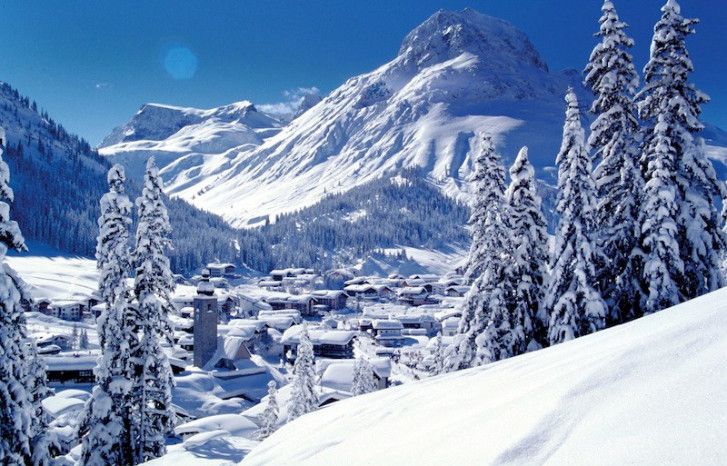 Austrian ski resorts are on the way up again
The heyday of Austrian skiing was 30 years ago, when ski resorts in Austria were the flavour of the moment. Pretty much every package ski holiday back then was to Austria. After years of little investment in snowmaking few upgrades to the ski lift systems, the allure of France and high altitude ski resorts started to take a grip and France took over as the most popular destination for British skiers by the mid-1990s.
Austria has been fighting back in recent years, with new lift systems to connect smaller ski areas, massive investments in snowmaking and massive modernisation of ski lifts has seen Austrian skiing take off again. At Ski Line now around 23% of our bookings are to Austrian ski resorts. Today it's Austria that has the most efficient lift system, not as many believe, France!

The Party starts early in Austrian Ski Resorts
We love the skiing in Austria and we love the après ski even more than we do in France, Italy, Switzerland and Andorra put together. The après ski starts after lunch in the bars and restaurants on the slopes and goes on until the last lifts close. Often alcohol-fuelled with beer and schnapps is drunk to the sound of traditional Austrian drinking songs and fun Euro-pop music, there is nothing like the après ski in Austria! Lederhosen-clad barmen will often join in with the party creating a great atmosphere. Almost every one of the bars and restaurants on the homeward runs have either bands, DJ's or outdoor circular umbrella bars that create a real party atmosphere regardless of the weather. You are welcome to stay after the last lift has closed and make your own way back down the mountain at your leisure.

Hotels and ski chalets in Austria
Most of the holiday accommodation in Austria is in family-owned hotels, many of which have been in the same family ownership for generations. Typically 3*, 4* and 5* hotels offer half board. Most will have spas with swimming pools, sauna's, and steam rooms. Be prepared to strip off if you want to spa in Austria as most of the spas are in a naturist environment. In addition to star rated hotels, we also offer a few pension styled simple 2* hotels offered on B&B.
A fairly new concept in Austria is the catered chalet holiday and a few ski resorts now offer a good choice of ski chalets. St Anton has the most to choose from. We also offer a more limited choice of catered chalets in Lech, Ischgl, Obergurgl, Solden and Mayrhofen.

High ski resorts in Austria
Not all Austrian ski resorts are low villages, Kuhtai (2002m) Obergurgl (1930m), Ischgl (1480m) St Christoph (1800m) and Obertauern (1740) break the mould with high snow sure ski runs. Other popular ski resorts such as St Anton (1340m) and Lech (1450m) are all similar in height to Meribel in France!

Big ski areas in Austria
The Ski Welt ski area covers 280km of piste and a ski range of between 620m and 1995m and includes Ellmau, Scheffau, Soll, Westendorf, and Kirchberg.
The Arlberg ski area offers 340km of piste and for us at Ski Line is the most popular ski area in Austria and includes Lech, St Anton, St Christoph and Zurs.
Saalbach- Hinterglemm has 270km (verified) of piste with 100% fast chairs and new lifts to extend the ski area to Fierberbrunn. The ski range is 830m to 2095m and is a ski area well worthy of a visit and is highly recommended by Ski Line.
Other popular ski resorts in Austria include Mayrhofen, Zell am Zee, St Johann, Seefeld and Igls.
The myth about altitude and Austrian ski resorts
We often hear comments that the low altitude ski resorts won't have snow. We can understand your concern when you hear that for example Zell ma See in Austria is at an altitude of 755m. The point here is that the Austrian Alps are grassy valleys. When you are skiing on a piate with grass beneath it you don't need 2m of snow base like you would in say Val d'Isere in France. If you were to see the ski runs around Val d'Isere in the height of the summer you'd notice that they are craggy peaks and rocks, so a deep snow base is vital just to cover the rocks there. In Zell am Zee, we have skied back to the village in late March on a piste where the snow has been optimised to keep the run open, and even if it's a poor snow year you can take the gondola down!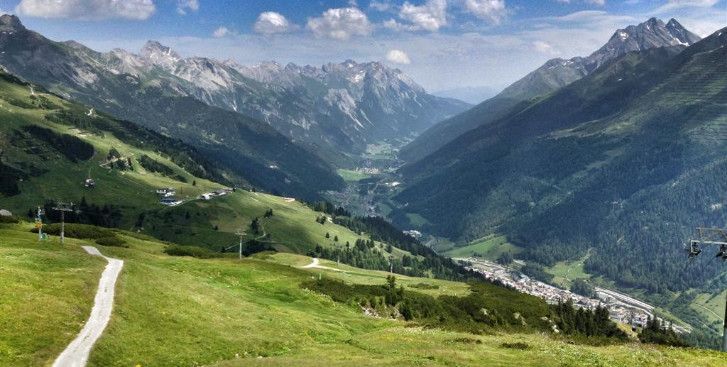 ... Read more