Murren is one of the Alps real beauties, its narrow streets and paths zig zag between attractive wooden Chalets and larger hotels. The views from the village across to the Eiger, Monch and Jungfrau peaks are magnificent. So are the views from the Schilthorn, once the mountain hideout of Telly Savalas (aka Kojak) in the best skiing James Bond ever, "On her Majesties Secret Service" There is a James Bond museum here for fans of the film franchise.
Murren village is car-free, which adds to its charm, so too, is its stunning location, set on a high shelf, above the valley. It's across the valley from Wengen, which takes about an hour by train and shared on the full area ski pass, is Lauterbrunnen, the connection to Grindelwald.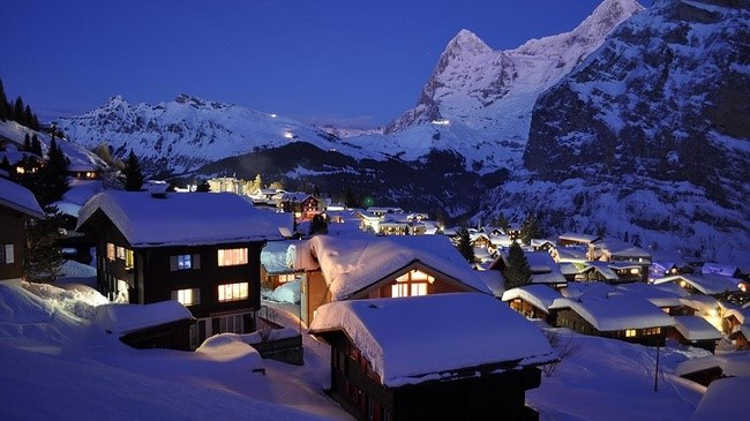 The local area is small (54km), most of our clients book the Jungfrau pass, which offers 213km of pistes served by 47 lifts and covers the trains and cog trains required to reach all areas, for us this is part of the experience of skiing here.
The skiing is suited for all levels and offers a variety of terrain to keep you smiling all week long. The best area for beginners are the nursery slopes at Allmendhubel, the resort operates a point card so no need to buy a ski pass until you are ready, the progression slopes are good.
Intermediates will prefer the longer runs between Wengen and Grindelwald, but don't discount staying in Murren, the journey by train is part of the fun.
Advanced skiers will enjoy the long steep black from the top of the Schilthorn, often to the shrieks and shrills of Asian visitors who seem to visit this area of Switzerland in ever greater numbers, but not (yet) to ski!
... Read more