Swiss Ski Village Creates New Area for first-time Skiers and Snow seekers looking for adventure
13th August 2018
The Swiss ski village of Mürren, famous as one of the first downhill ski resorts, home of the world's longest and perhaps craziest ski race 'The Inferno' has announced the launch this winter of a new first-time/non-skiers area in the high and snow sure Schilthorn called the Skyline Snow Experience.
Murren had never been a perfect destination for first-time skiers until now. The resort's new Skyline Snow Experience high on the Schilthorn in the Birg sector (2677m) adds multiple attractions into the one-stop location. Murren has been a top destination of visitors from Asia, who flock to the resort in both summer and winter, often as part of organised tours and is one of the markets the new experience will no-doubt be appealing. Currently few of the visitors from Asia take part in any winter sports while visiting, that's probably all about to change.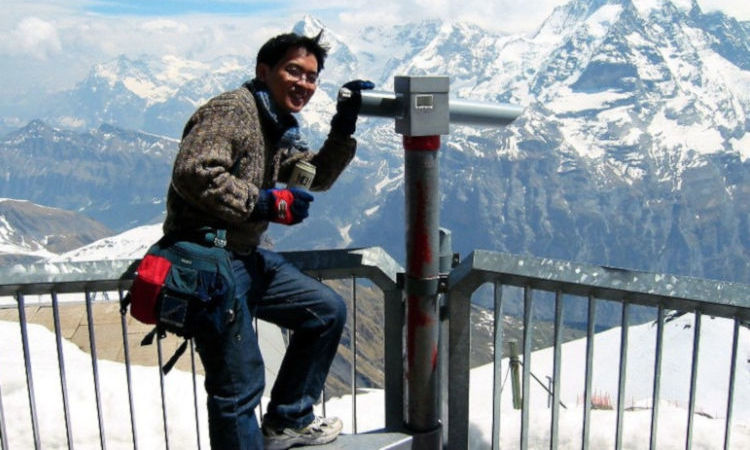 Visitor numbers from Asia to Murren are increasing.
For complete novice skiers, there's a nursery ski slope with two magic carpet conveyor belts to transport visitors from the bottom to the top. Ski equipment and clothing will be available to hire on site and of course, ski tuition available too.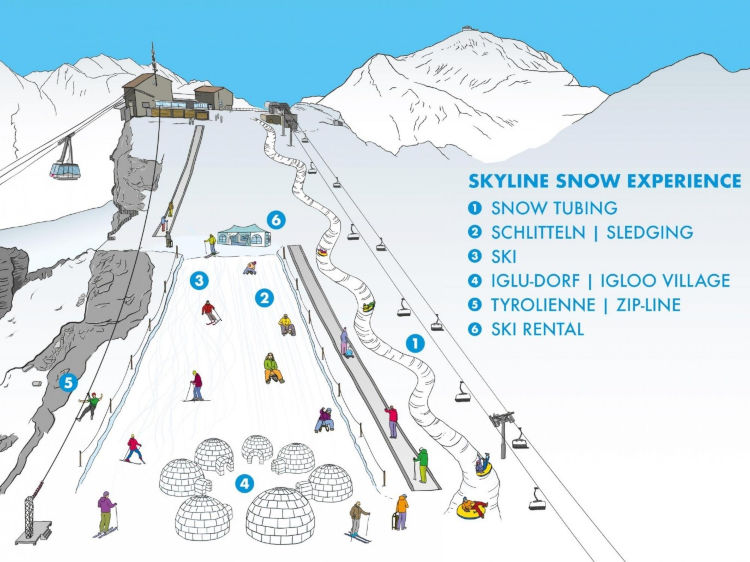 The new Skyline snow experience opens in Murren in 2018
For non-skiers (or indeed for novice skiers wanting to do more than learn to ski) the area, directly accessible on foot from the Birg cable car station, also includes an Igloo Village (with igloo bar and restaurant), 350m zip-wire, snow-tubing and toboggan runs all at the same location against a backdrop of breath-taking scenery that only the Jungfrau mountain range could deliver. The 'Thrill Walk' a nerve-jangling steel, glass and wire walkway attached to the Birg cliff-face can also be accessed from here.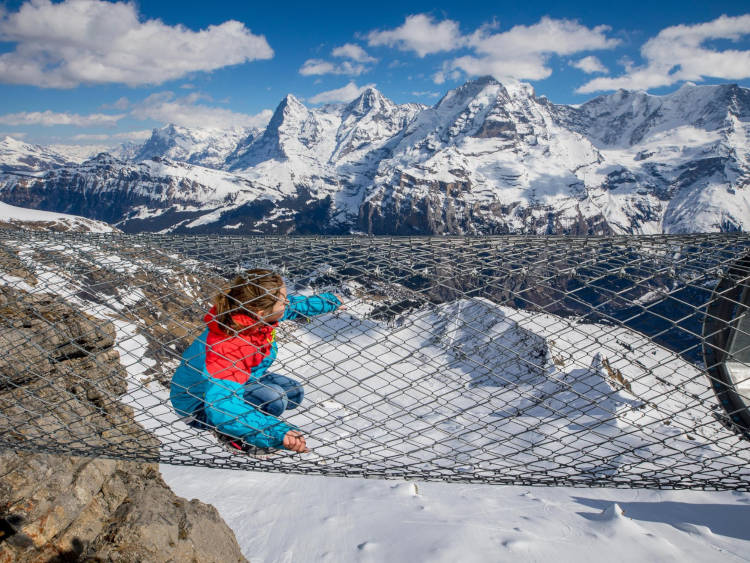 Murren holds a special memory or me, it was the first time I became aware of skiing when I went to see my first ever James Bond film back in the early 1970's as Murren was chosen as the principal location for Bond movie 'On Her Majesty's Secret Service' which today as well as being a great venue for a lunch with a view, also houses the James Bond museum with the original props from the film.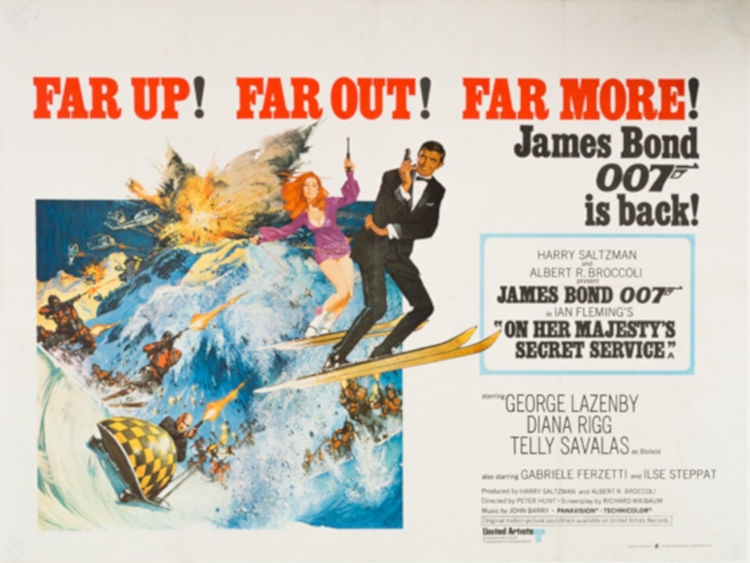 The James Bond museum in Murren is worth a visit.
For more details about booking a skiing holiday to Murren, Switzerland or contact our team of ski holiday experts.