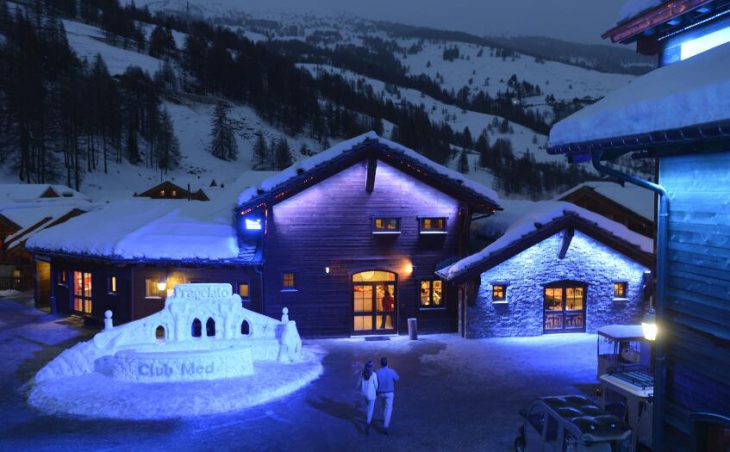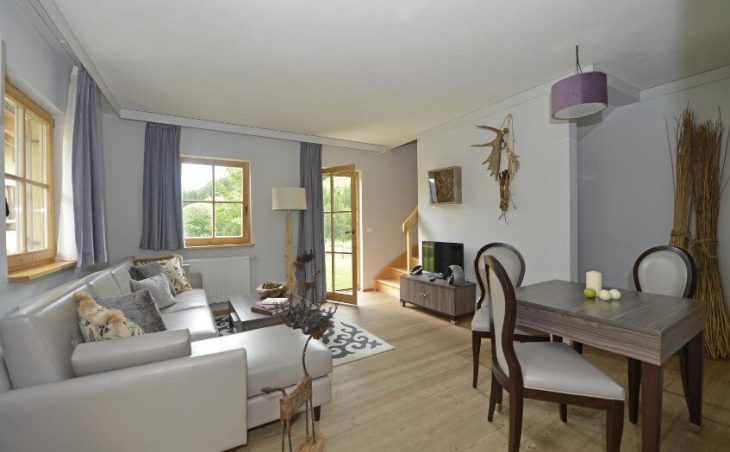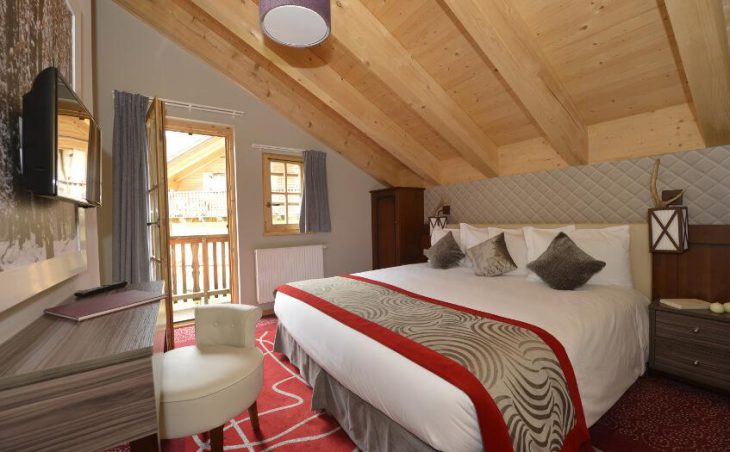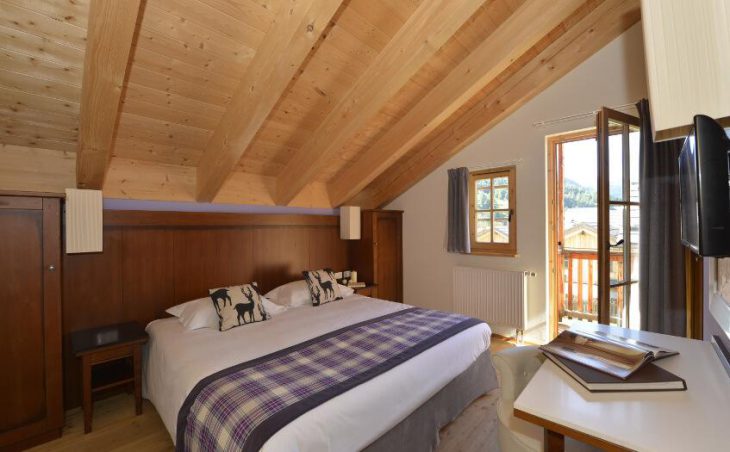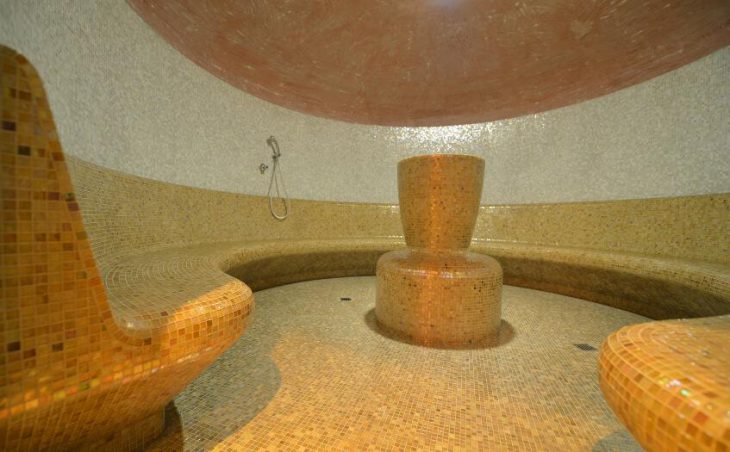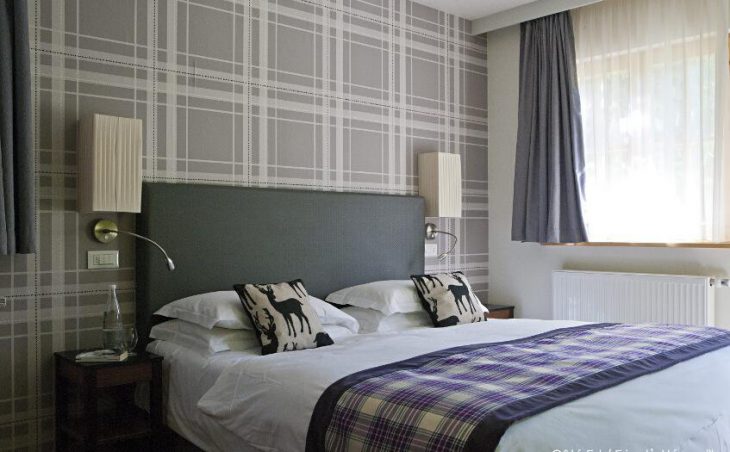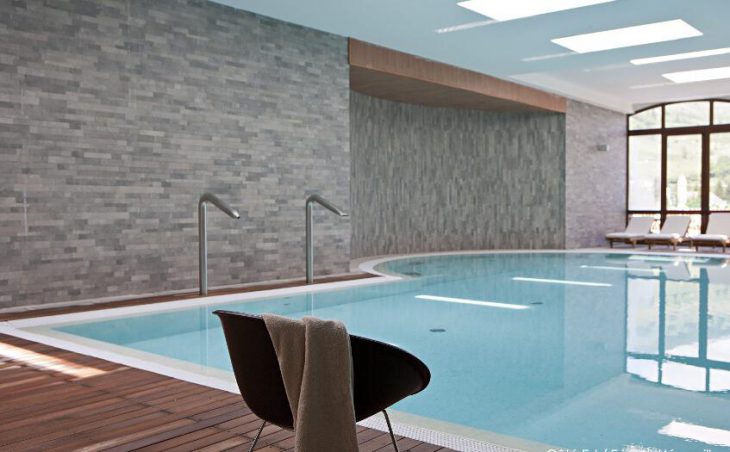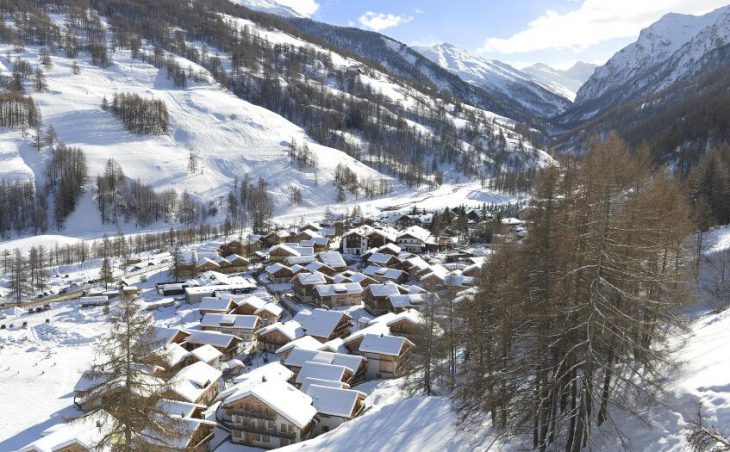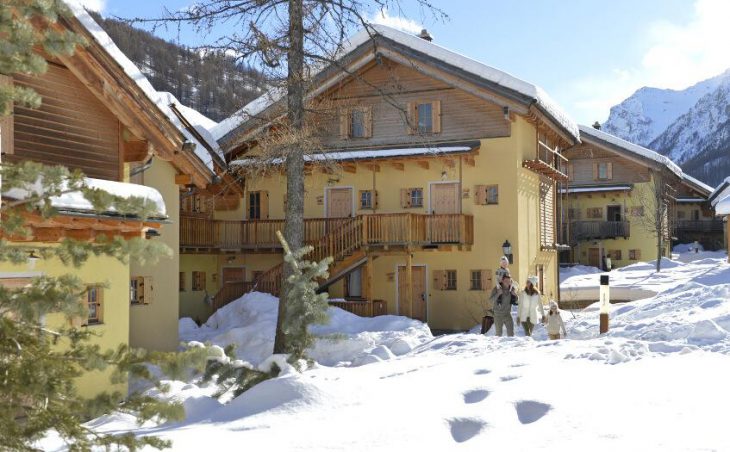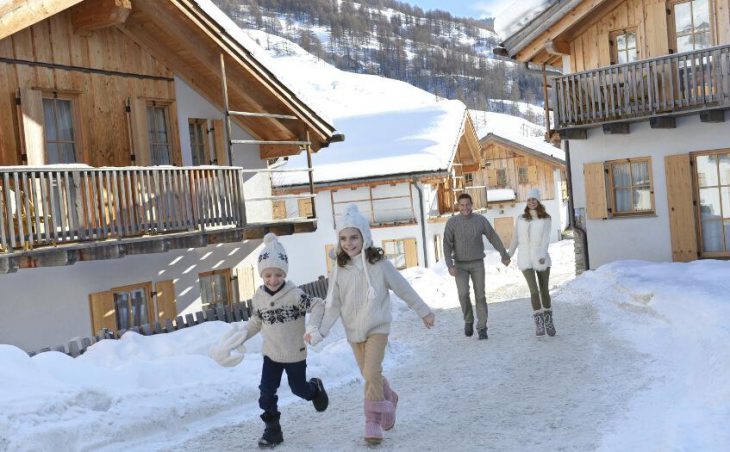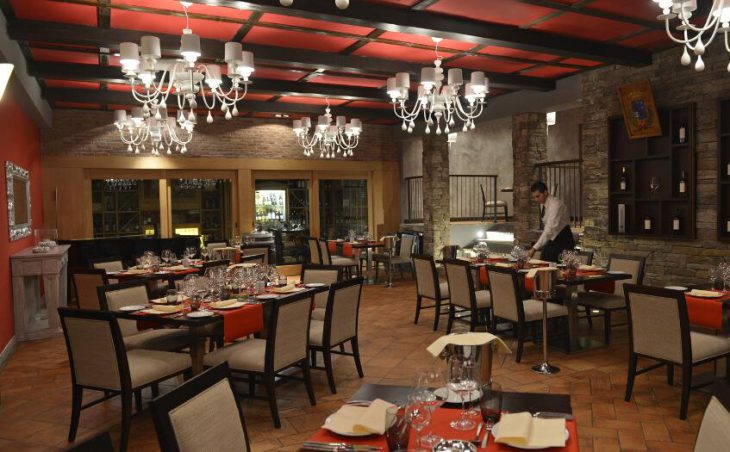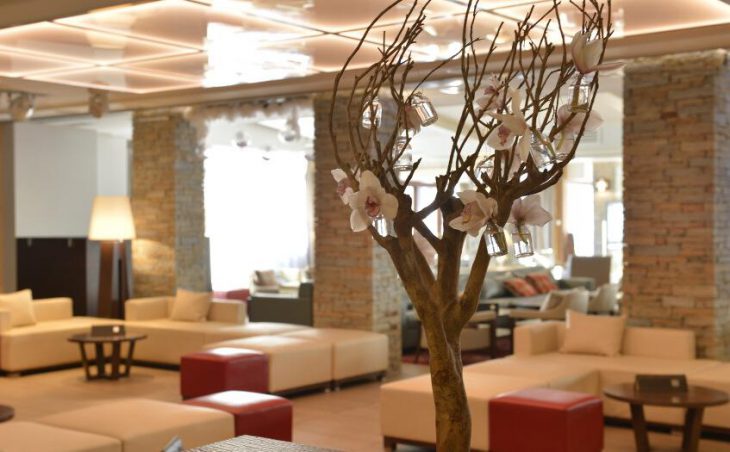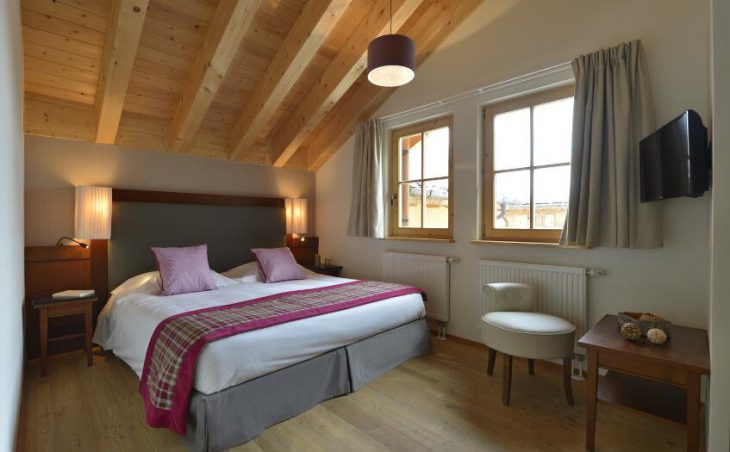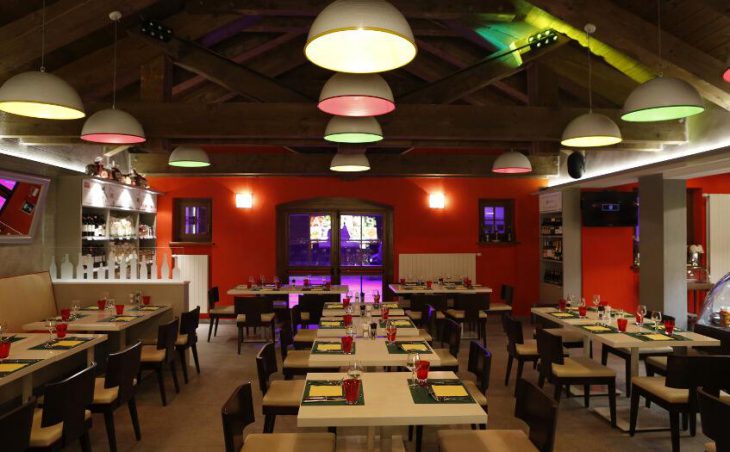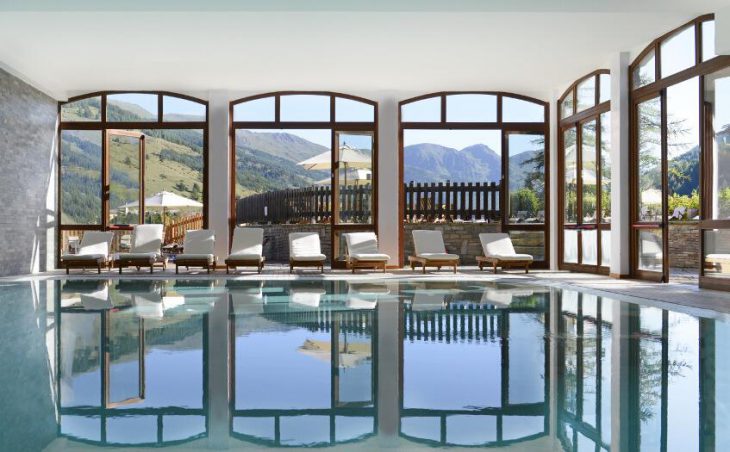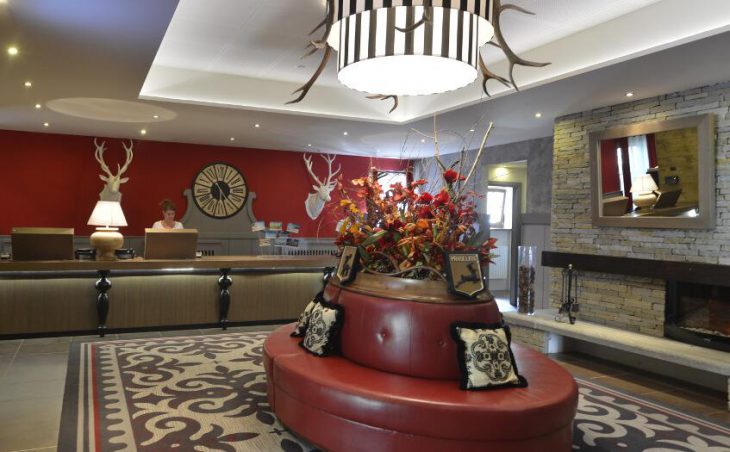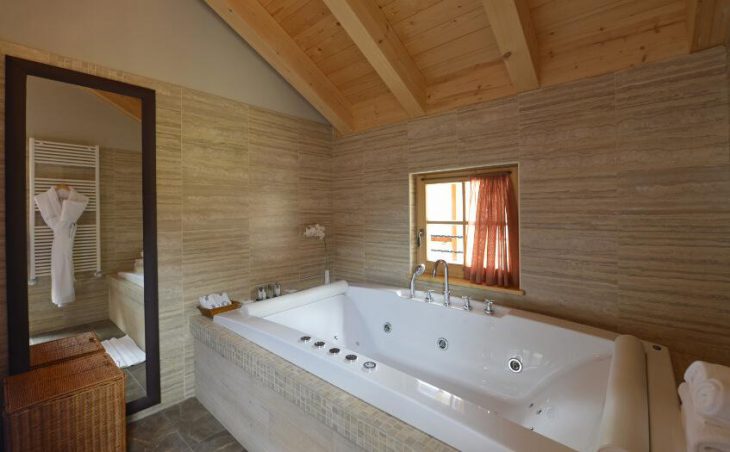 Club Med Pragelato Via Lattea
Pragelato, Italy
Flights included
Transfers included
Located in Italy's Piedmont region at an altitude of 1,600 metres (5,250 ft), in a beautifully preserved natural site, this new Club Med Resort with its charming chalets promises a warm and friendly welcome and a genuine Italian Dolce Vita atmosphere.
Club Med offer the UK's only true all-inclusive skiing holidays. It's important you consider this when comparing the cost of Club Med ski holidays with other holidays offered on our website.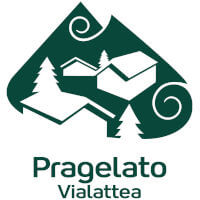 Booking a Club Med ski holiday could save you £100's this link explain how.
Our team are experts on everything to do with Club Med, call on 0208 313 3999 to find out why more of our clients are booking Club Med skiing holidays every year. This is a full board hotel and includes Lift passes, ski lessons, Entertainment and much more.
Features:
Free Alcoholic drinks from the bar all day/night
Lunch included
Turkish bath and or Sauna/Hot Tubs
Club Med Babysitting
Club Med Petit club 2 to 3 years
Club Med mini club 4 to 10 years
Club Med Junior club 11 to 17 years
Free Club Med ski lessons adults (please note that beginner lessons/guiding are not included with short breaks)
Club Med hotel ski in ski out
The Resort
Located in Italy's Piedmont region at an altitude of 1,600 metres, in a beautifully preserved natural site, this new Club Med Resort with its charming chalets promises a warm and friendly welcome and a genuine Italian Dolce Vita atmosphere.
In the heart of Europe's second largest ski domain – Via Lattea – this prestigious resort hosted the ski jumping and cross country skiing events at the Turin Winter Olympics in 2006.
20 clusters of chalets around the Resort centre give pride of place to premium family accommodation.
Rémy Camoin has reinterpreted the traditional cosy chalet ambience in an upbeat, contemporary style.
An ideal holiday choice for families, with children's club facilities from age 2 through to teens, so that parents can make the most of the Italian art de Vivre. The cable car that runs from the foot of the ski room takes you in just 4 minutes to the ski slopes of Via Lattea and Pragelato.
Accommodation
In an exceptional location in Italy's Piedmont region, at an altitude of 1,600 metres, this new Club Med Resort has charming chalet architecture.
20 clusters of chalets around the Resort centre give pride of place to premium family accommodation.
Club Rooms
This elegant and delightful room (25 sqm /270 sqft) is perfectly equipped to ensure your total wellbeing.
Your choice of room in the Club category
Family Club Apartment
Club Room
Family Club Room
Family Club Accommodation
The facilities
Air-conditioning
European electrical plugs / 220 Volts
Flat-screen television(s)
Hair-dryer
Security safe(s)
Shower room
Telephone
Deluxe Rooms
A spacious room combining comfort and luxury with a lounge area. You'll fall for the charm of its true mountain spirit.
Your choice of room in the Deluxe category:
The facilities
European electrical plugs / 220 Volts
Flat-screen television
Hair-dryer
Ironing kit
Minibar
Security safe(s)
Shower room
Telephone
Suite
A 64 sq metre Suite (688 sq ft) with whirlpool bath, 2 bedrooms and lounge: all the comfort you could wish for after a great day's skiing.
The facilities
Air-conditioning
Bathroom
Expresso machine
Flat-screen television
Hair-dryer
Ironing kit
Minibar
Security safe
Telephone
Restaurants
Delicious, creative cuisine and impeccable table art. Our chefs pull out all the stops to ensure you have a fabulous and entertaining meal.
Main restaurant
The main restaurant proposes four different ambiences, with 4 rooms arranged in a star shape around the buffet.
One of the rooms has a breathtaking panoramic view.
The Savoyard
Restaurant serving mountain specialities such as fondue, raclette and pierrade.
La Trattoria
Restaurant open for snack lunches such as pizza.
In the evening, come and dine in a typical Italian atmosphere, with live music. Booking required, at Reception.
BABY CORNER special service
This baby corner, in the Resort's main buffet restaurant, proposes sweet and savoury baby foods and the equipment necessary for preparing babies' meals.
Bars
Available all day and evening (during bar opening hours) in all the bars in the Resort (including the nightclub).
Drinks included (served by the glass and in the bars only) Water, fruit juices, sodas, hot drinks, cocktails with and without alcohol, local and/or international spirits, wines.
Sweet and savoury snacks.
Drinks not included in the cost of your holiday include Champagne, VSOP and XO spirits, bottled and canned drinks (available in certain Resorts from vending machines and/or the Club Med Boutique®), certain super-premium brands and bottled wines proposed à la carte in some of our restaurants and bars.
Main bar
In a festive, friendly ambience, the main bar welcomes you throughout the day and evening in the heart of the Resort; a great selection of cocktails to choose from.
Lounge bar
A select, dedicated space.
Small lounge areas around the bar make this a great place for friends to share quality time together.
Wellness Centre
Club Med Spa by PAYOT combines beauty with pleasure.
You'll find
7 treatment rooms
1 "duo" room for tandem treatments
All our treatment programmes are organised around a theme.
Put yourself in the gentle hands of our beauty and massage therapists, and let your senses take over. Choose from a wide range of beauty treatments and a range of beauty products using natural ingredients. Fatigue and tension will give way to a delightful sensation of well-being and serenity.
The majority of our packages are designed for both men and women. The treatments included in the packages cannot be changed; they are scheduled for the morning, the afternoon before 5 pm, or the early evening after 5 pm. Appointment times will be fixed on site, with our Spa hostesses.
The term "massage" implies a superficial manipulation of the face or body, solely for aesthetic purposes, sometimes to ensure good penetration of a cosmetic product, or for comfort. The massage referred to is an external massage of the skin, with no medical or therapeutic aim. It may be done manually or with mechanical aids, exclusively by qualified, trained professionals.
Club Med Ski Rental Prices
Although we offer, probably the best deals for ski rental via our partner Ski Set, the convenience of renting Club Med's ski is what most of our clients booking a Club Med skiing holiday choose.
The skis, snowboards and boots are generally are brand new for the season and excellent quality brands. Children's helmets are always Free of charge.
2021/2022 Season

Ski Hire

Adult Cost (12yrs+)

Child Cost (4-11yrs)

Beginner Ski – Leisure
£87
-
Intermediate Skis – Sport
£111
£57
Advanced Skis – Performance
£130
-
Expert Skis – Prestige
£166
-
Advanced Snowboard – Performance
£130
-
Snowboard – Sport
£113
£68
Snowboard Boots
£55
£45
Standard Ski Boots
£55
£45
Prestige Ski Boots
£73
-
Adult Helmet
£24
-
Child Helmet
-
Free

Important Covid-19 refund promise
Complementary Covid-19 Medical Assistance Cover
To allow you to book with confidence all stays with flights departing between 1st July 2020 and 30th April 2021 are covered by Club Meds new Covid-19 insurance.
This insurance ensures that:
If you fell ill with Covid-19 while traveling with this operator all medical expenses will be covered including:
Medical expenses in case of hospitalisation
GP appointments
Covid-19 testing
Transportation costs to testing facilities
In the unfortunate event requiring you to go to hospital, these will also be covered:
Cost of stay for a companion
Accompaniment of children
Urgent medical care transfer if needed
If a lockdown or quarantine is required, housing will be provided for and if you cannot fly home, new flights will be provided for once it's safe for you to travel and in agreement with local sanitary rules.
Free amendments
It is important to offer you greater flexibility and security during these uncertain times therefore Club Med are allowing customers with departures up until 31st December 2020 to amend their booking free of charge and select a new departure date up to 12 months after their original one. Valid for bookings made on and up until 31st December 2020.
If your new selected holiday is more expensive, Club Med are happy to offer you up to an additional £180 for adults and £90 for kids. If your selected holiday is cheaper than your previously booked one, we will credit the amount onto your Club Med account to use towards another dream holiday.
Stress-free packages – why go all-inclusive
With one booking everything is taken care of, no need to organise separate accommodation, flights, transfers, activities and entertainment because this is all covered under our all-inclusive packages. Our holidays also include delicious cuisine, tasty snacks and all drinks which means there is no need to bring your wallet or purse out with you. Booking an all-inclusive holiday means that the hard work has already been done and all you have to do is turn up to the airport on time and everything else will be taken care of.
A copy of the full terms and conditions are available on request.
Club Med has built its reputation on the quality of its food, unlike in a chalet, all the chefs working at Club Med are fully trained chefs. We will try and give you an idea of what you can expect, but with Club Med the choices are endless and are designed to cater for all nationalities to stay at their hotels.
Families with fussy children love Club Med, the choices are so varied and wide, even the fussiest dinner will find a perfect meal.
All food and drink are included in the cost of your holiday, these include cocktails served at the bar night and day and snacks throughout the day and of course includes the three main meals of the day.
Breakfast choices include cooked:
Full English which will include sausage, bacon, tomatoes, mushrooms, etc.
Continental style breakfast, freshly baked croissants, jams etc.
Cold meats and cheese and choice of breads
Fruit juices, milk shakes, coffee, and a wide choice of teas
Lunch choices include
Always an expensive part of a ski holiday but not with Club Med as it's included.  The choices are endless
Massive choice of starters:
Cooked steaks, beef, lamb, fish dishes etc.
Freshly cooked vegetables
Huge choices of deserts
Unlimited table wine
(If your Club Med hotel is ski in ski out you come back to the hotel for lunch, if your hotel isn't ski in ski out, Club Med will have a mountain restaurant exclusively for Club Med guests) Please ask us for details
Evening meal
Before dinner is served canapés will be served in the bar area
The evening meal is what a Club Med holiday is all about, it would be impossible for us to list all the choices here, but dishes will come from all corners of the world and will include, Savoyard inspired dishes, Asian dishes, French dishes. We have even been served oysters and lobster. They could be perhaps 20+ choices of desert and a huge selection of starters.  Wine is unlimited a choice of several reds, whites and rose wines are available
Prices & Availability
PP - Price per person based on full occupancy