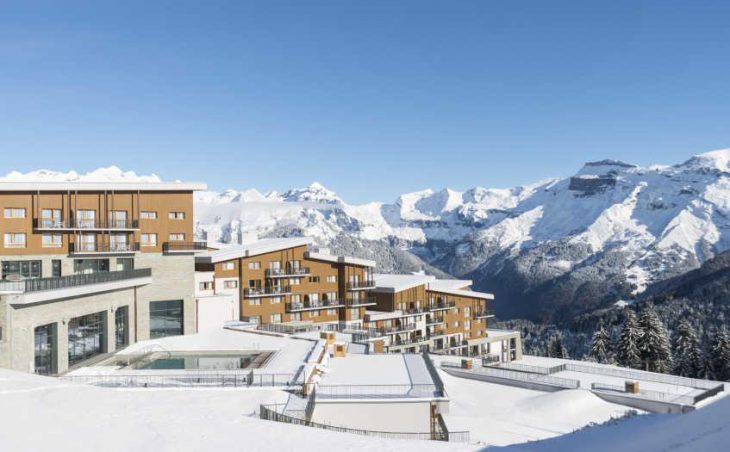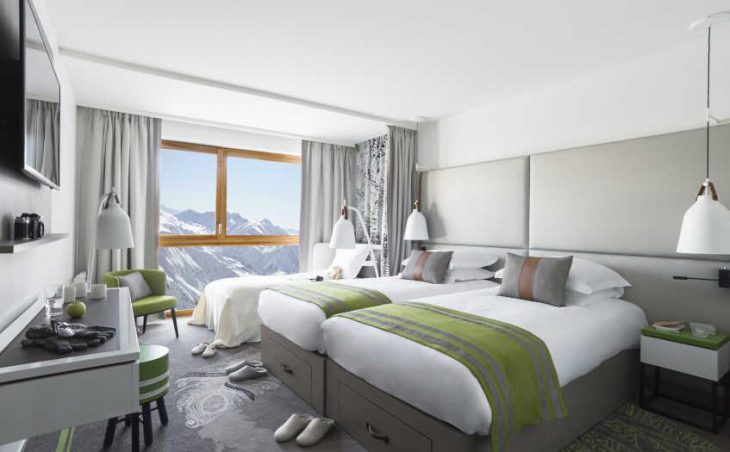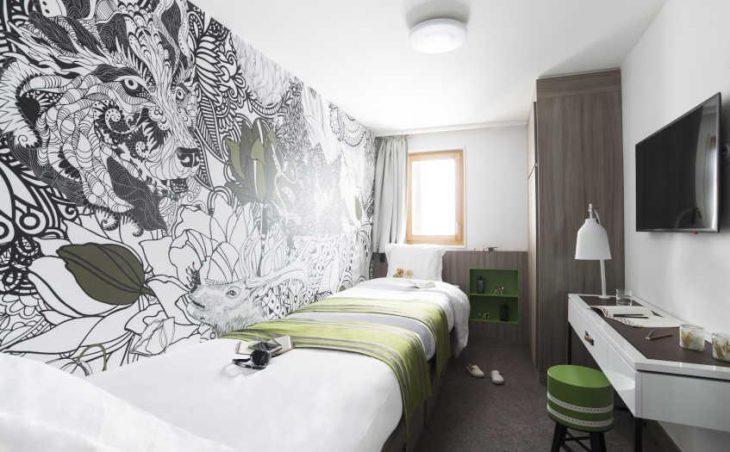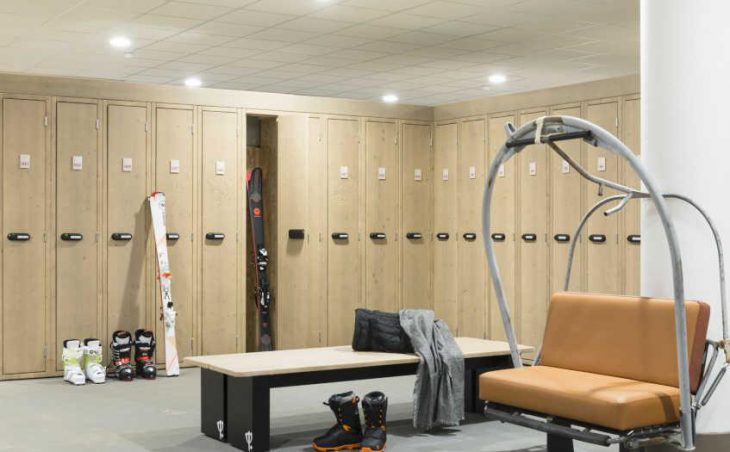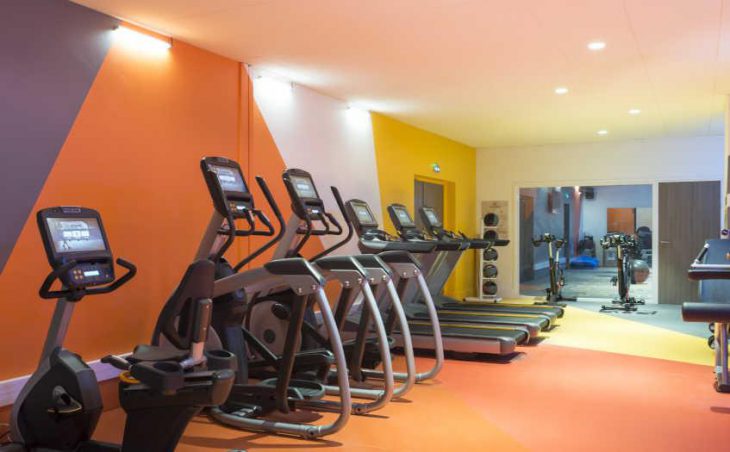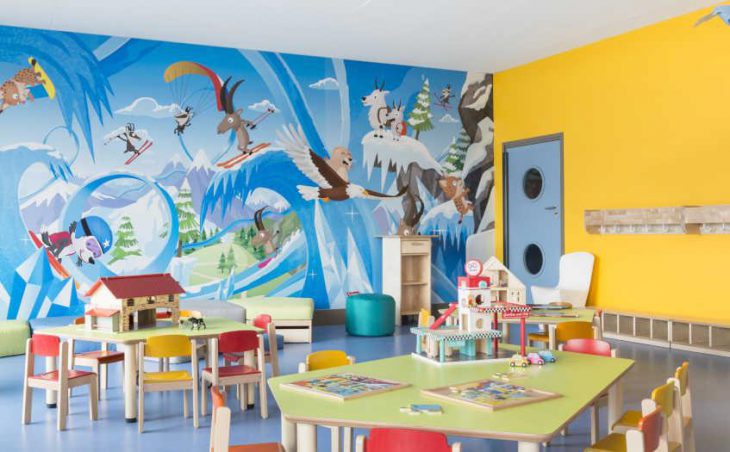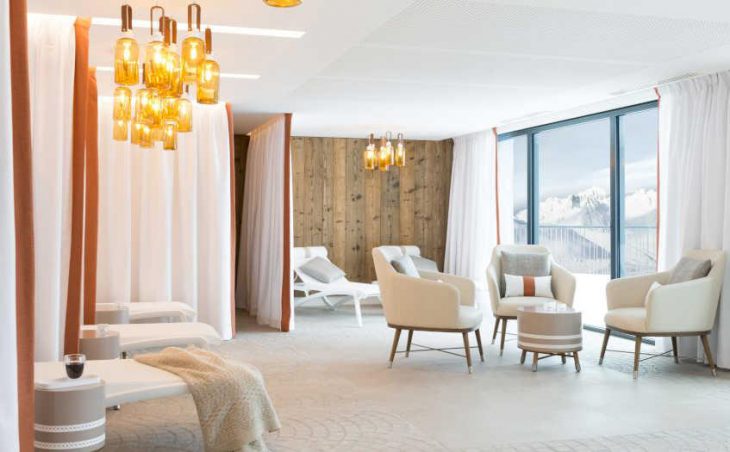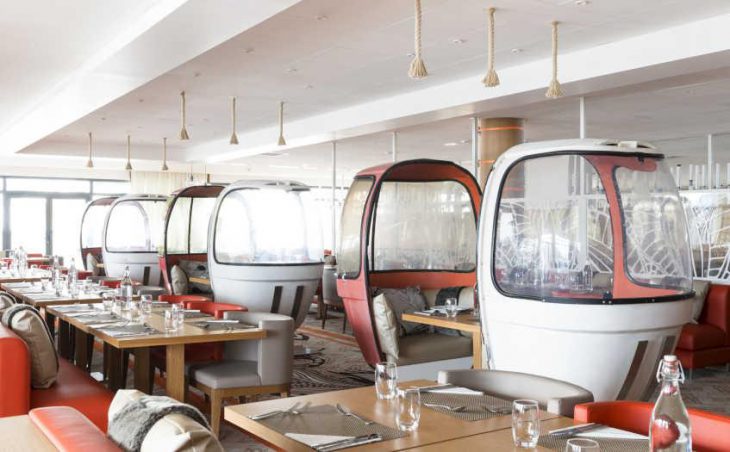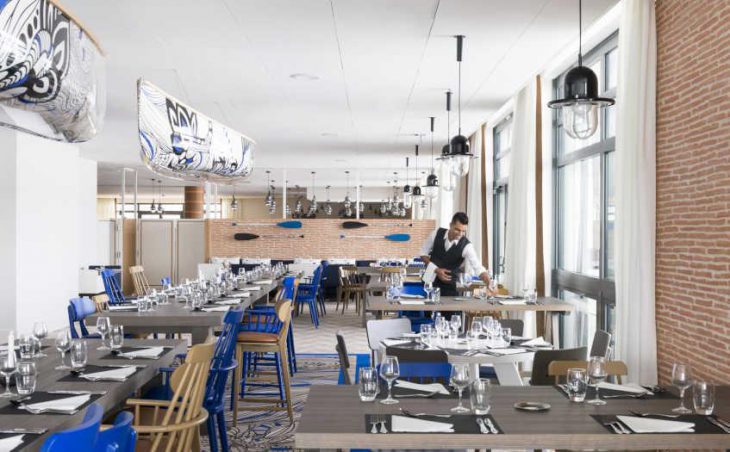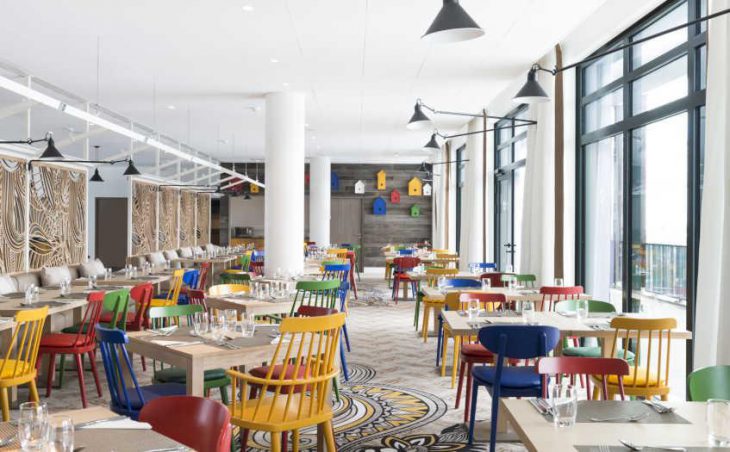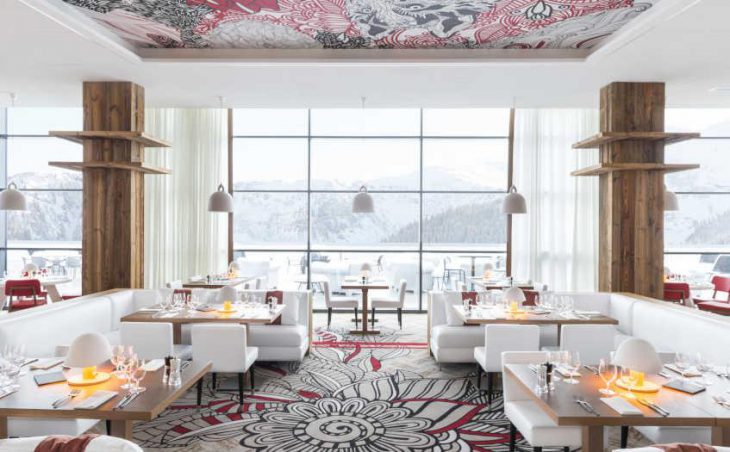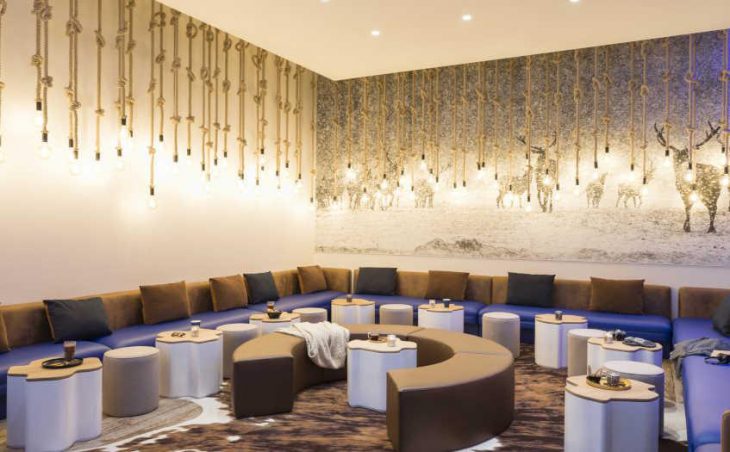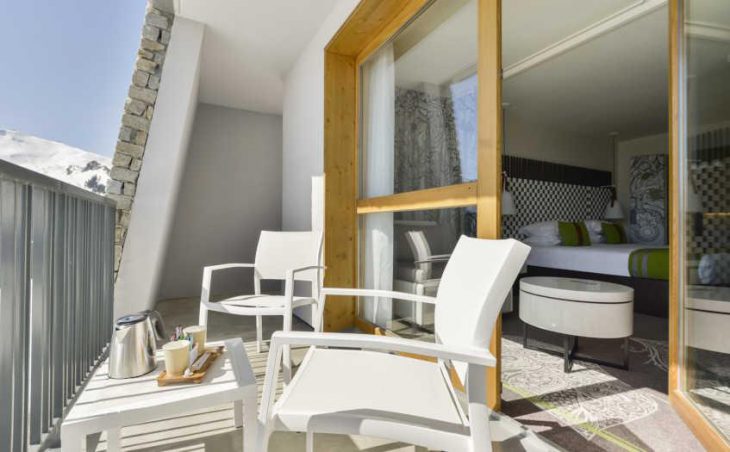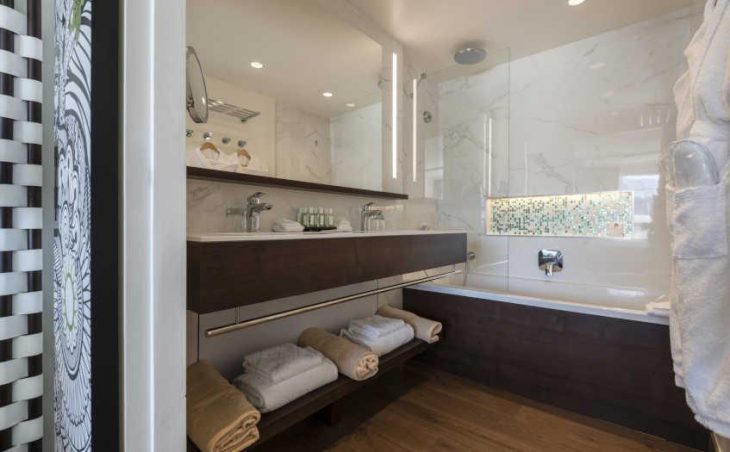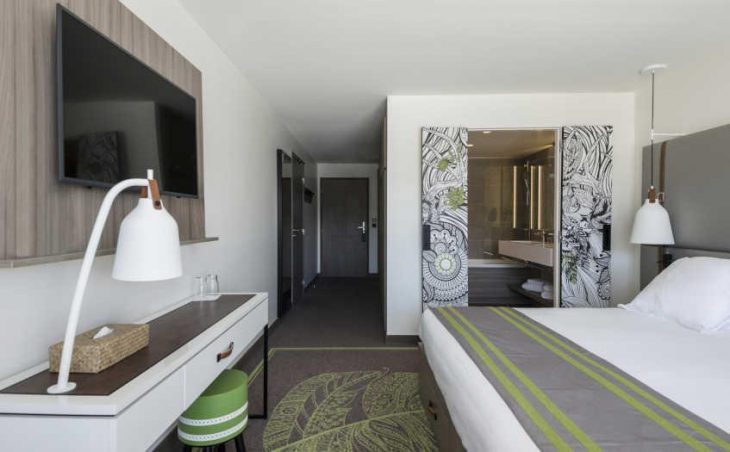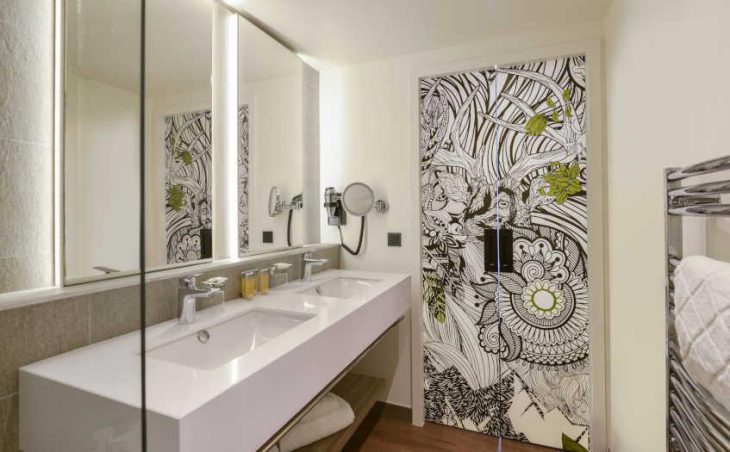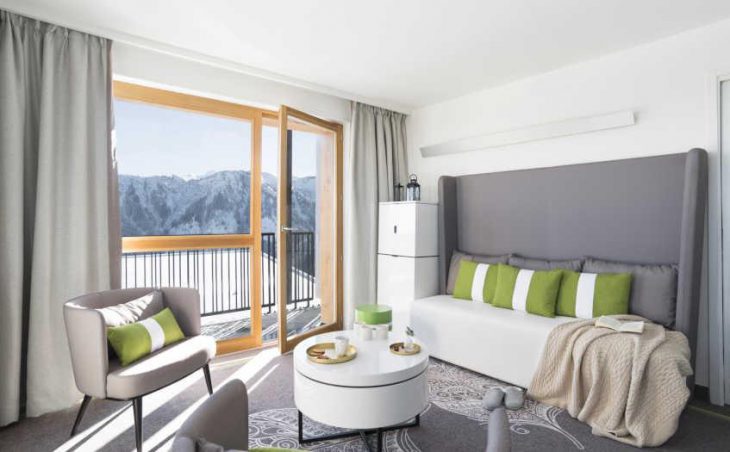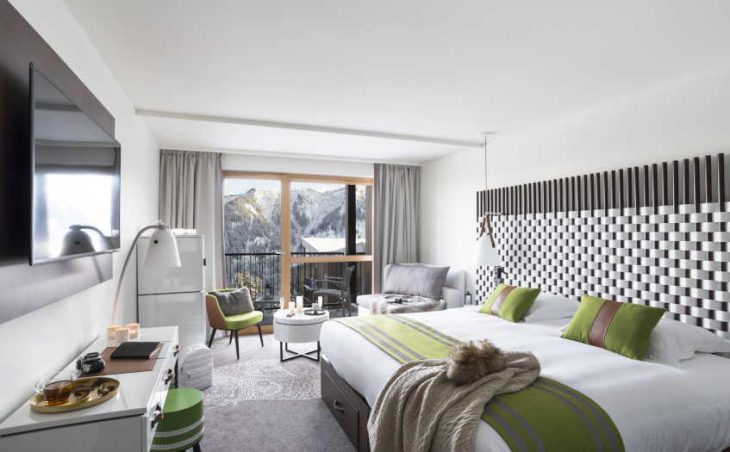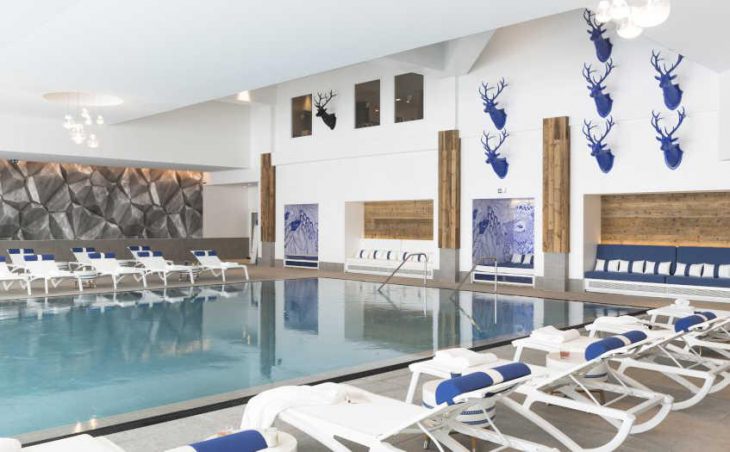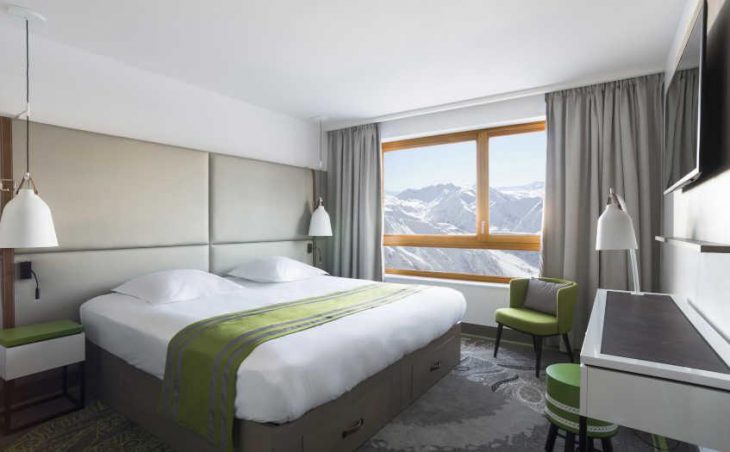 Club Med Grand Massif Samoens
Samoens, France
Flights included
Transfers included
A ski holiday at Club Med's Grand Massif Samoëns Morillon Resort on the Plateau des Saix, close to Geneva and Annecy, is the guarantee of an exceptional environment for an authentic ski-in ski-out mountain experience in the heart of the Grand Massif ski area.
In a region renowned for its picturesque hamlets, the Club Med's contemporary resort, with its fabulous panoramic view of the mountains, has been designed to blend in harmoniously with nature.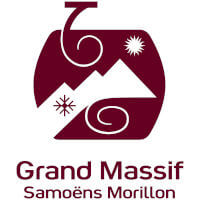 When you come off the slopes, enjoy time at the pool with the children or chill out at Club Med Spa by CARITA.
Practical Information For You
Comfort level: 4
Location: Samoëns, France
Domain: Grand Massif
Altitude: 1,600m
Airport:
Geneva-Cointrin (1 hour 15 min transfer)
Grenoble (2 hours transfers)
Local train stations:
Cluses (20km)
Ski-In/Ski-Out Resort
Reasons why we love Club Med Grand Massif Samoens:
Perfect for families with a full range of kids' clubs, dedicated kids' area in the restaurant and in the ski & boot room
Easy access at only 1 hour 15 mins from Geneva airport
2 ski areas in 1, covering both Massif and Flaine
Full ski-in, ski-out
2 heated swimming pools (indoor & outdoor), sauna and hammam
The Art Of All Inclusive
Return flights & Resort transfers
Premium accommodation from club to deluxe
Ski lift pass
Ski & snowboard lessons for all levels (please note that beginner lessons/guiding are not included with short breaks)
Gourmet full-board cuisine & all-day snacks
Open bar with a selection of spirits, wines, beers and non-alcoholic drinks
Kids' clubs from 4 months to 17 years
A wide range of non-skiing activities
Ski/ snowboard service room and equipment storage
Evening entertainment (live bands and shows)
* 4 months to 4 years at an extra cost
Room Types To Choose From
The Resort has 382 rooms from club rooms to suites. All rooms are finished to an exceptional standard and finished in contemporary style.
Room types:
Club Rooms
Deluxe Rooms
Suites
Club Rooms
253 Club Rooms
A contemporary and beautifully finished club room with all the essentials needed for an enjoyable stay.
Also available as interconnecting, family and reduced mobility rooms.
Size: 24m2 to 62m2
Occupancy: 1 – 4
Deluxe Rooms
113 Deluxe Rooms
Spacious deluxe rooms finished to a high standard with beautiful views over the domain.
Size: 30m2
Occupancy: 2 – 3
Suites
16 Suites
Top-tier luxury rooms with a large lounge area, beautiful bathroom and a balcony with unbeatable views of the slopes.
Size: 42m2 to 62m2
Occupancy: 2 – 4
Kids
With the benefit of over 40 years' Club Med experience behind it, our Resort proposes innovative clubs for children and teenagers:
Dedicated areas specifically designed for their needs, and equipment designed with a view to comfort and safety
G.O®s with a passion for their job(1)
Numerous activities for all ages: sport, creative activities and games for the different age groups
Opening hours that allow parents to make the most of their stay, and respect the children's desires and sleeping patterns
For information: the children's clubs are open 6 days a week.
(1)G.O®s with a BAFA (State diploma for youth group leaders) or childcare qualification, depending on the age of the children.
Age-specific clubs
Baby Club Med® (from 4 to 23 months) - Not Included
A haven of happiness where your little ones spend the day in the capable hands of our specialist G.O®s.
The magic recipe for perfect balance means serenity for you, and respect of your children's natural rhythms and needs. Walks, early learning activities and games help develop the children's sense of movement, sound, colour, shape and texture.
Your children may have lunch with their G.O®s, it's entirely up to you.
From 8.30 am to 5 pm, 6 days a week
Petit Club Med® (2 to 3 years) - Not Included
To be sure your children's holiday experience is as unique as yours, we've devised a Club Med tailored just for them!
Run by experienced G.O®s, Petit Club Med® proposes a host of different activities for all age groups – creative, artistic, active and fun.
The children explore and discover talents and friendships in an environment made to measure.
At Petit Club Med®, our G.O®s cater to their needs all day long, with a children's lunch menu and specially devised evening activities.
From 9 am to 5.30 pm, 6 days a week
Mini Club Med® (4 to 10 years) - Included
We've thought of everything possible to ensure your children have a unique, adventure-packed holiday, with discovery, sports and activities for each age group:
Sport: tennis, walks, etc
Making things: nature activities, art and crafts
Expression: dancing, preparing shows, crazy signs
Play: group games and activities
Lunch and tea
Evening: after dinner with their friends, the children enjoy specially devised evening activities
From 9 am to 5.30 pm, 6 days a week
Club Med Passworld® (from 11 to 17 years old) - Included
A space inspired by the world of street art and skateboarding, where teenagers can meet up and feel free to express themselves; a host of propositions and zero obligations, in the company of a dedicated G.O®:
Sports activities: Alpine skiing or snowboarding lessons; during the school holidays, the Multi Snow Sports programme,
Creative activities: making objects, makeup, graffiti,
Artistic activities: dance, singing, music, cinema, video,
Evenings: disco night
6 days out of 7
Hotel amenities and facilities for kids
Babysitting - Not Included
From 4 months to 7 years
To enjoy a moment of total freedom, take advantage of the babysitting service. Information at Reception.
For information: Club Med provides a list of babysitting services but has no responsibility for the service provided.
Club Med Baby Welcome® (from birth to 23 months) - Included
Until 23 months
We've done everything in our power to ensure the comfort and well-being of babies and parents.
Personal welcome, baby-care material available in your room and/or in the baby feeding and equipment room (cot, baby bath, bottle-warmer), sweet and savoury baby foods, baby corner equipped to prepare babies' meals, high chairs and/or booster cushions in the restaurant.
Spare pushchairs are also available if required.
Baby corner - Included
From 4 to 23 months
This baby corner, in the main buffet restaurant, proposes sweet and savoury baby foods and the equipment necessary for preparing babies' meals.
Baby feeding and equipment room - Included
Open 24 hours a day, it provides all the equipment necessary for preparing babies' meals: mixer, steriliser (provided only on request), microwave, fridge, bottle warmer (systematically provided in the room for G.Ms® who have reserved the Baby Club Med® or Club Med Baby Welcome®) and additional products such as mineral water, fruit and long-life milk (baby formula milk not provided).
Club Med Baby Welcome® (from birth to 23 months) - Included
Until 23 months
We've done everything in our power to ensure the comfort and well-being of parents and babies.
Personal welcome, baby-care material available in your room and/or in the baby feeding and equipment room (cot, changing mat, baby bath, high chair on request, bottle-warmer), sweet and savoury baby foods, baby corner equipped to prepare babies' meals, high chairs and/or booster cushions in the restaurant.
Spare pushchairs are also available if required.
Snow garden - Included
Just outside the ski room, the snow garden is a protected zone with specific equipment including a ski tow and snow belt.
The children learn to ski on a circuit around figurines and under hoops.
Activities for kids
Baby Gym - Included
From 4 months to 3 years
Babies explore movement - crawling, climbing and sliding - on fun circuits created especially for them. Activity run by G.O®s, open to children enrolled at Baby Club Med® and Petit Club Med® only.
Learning to ski and the pleasures of snow course - Not Included
From 3 to 3 years
This 5-day course, 3 hours a day, is proposed by Petit Club Med® for 3-year-olds, in the Club Med Snow Garden.
The children are prepared in the Ski room by the Petit Club Med® G.O®s, who accompany them throughout the course
Lessons with ESF instructors
The children take their first official French skiing test and get a medal (Piou-Piou)
Inclusive of skiing equipment rental
To be booked as an addition to the Petit Club Med® service.
Restaurants
Each country has its own gastronomy, with sweet, savoury or spicy specialities.
Discover a host of new flavours during your stay, and let your imagination lead the way, from breakfast through to dinner.
Make the most of our Open Bar and Snacks formula.
Main restaurant
This restaurant with terrace welcomes you at all meal times for a range of international and local specialities.
Focus on health and wellness, with plenty of fresh fruit and vegetables, light dishes and gluten-free.
Four dining rooms, each with its own individual ambience: La Rivière, Les Randonneurs, Les Sommets and La Prairie, with its dedicated family space.
Gourmet Lounge restaurant
For gourmet moments in an intimate atmosphere with a panoramic view over the mountains, this restaurant offers an exclusive "Gourmet Lounge" dining experience.
With its subtle blend of authenticity and contemporary spirit, the warm decor provides the ideal backdrop for great local produce.
The space adapts to provide the perfect eating experience for every time of day, from gourmet picnic at lunchtime to tasty, comforting afternoon tea, or a discovery dinner created by French chef Edouard Loubet, with 2 Michelin Stars and 5 Gault & Millau Toques.
And the restaurant's wine cellar* has a host of surprises in store; the wine waiter will help you choose the perfect wine to accompany your meal.
* A la carte
Family restaurant
This restaurant serves lunch for little ones and an early dinner for Petit Club Med® and Mini Club Med® participants.
Booking is required in the evening, where the focus is on family dining, with fun food based on a whole variety of ways to serve bread, plus local speciality dishes.
Bars
Main bar
This lounge bar welcomes you into a warm and friendly, festive ambience.
Find Your Sporty Side
Group lessons (beginner to advanced):
Skiing (from 4yrs old)
Snowboarding (from 8yrs old)
Snow Garden (for little ones)
Special teens' ski programme (11 to 17yrs old)
Additional facilities:
Two swimming pools (indoor & outdoor)
State of the art gym
Sauna & Hamman
Le Grand Massif ski domain: Massif & Flaine
From 700m to 2,500m
265 km of ski runs:
14 black
50 red
64 blue
20 green
Activities
Sports Schools - Included
Sports - Included
Alpine skiing
Snowboarding
Club Med fitness
Club Med fitness
Multi Snow Sports Programme
Weights and cardio-training room
Aquadynamic
Swimming pool
Pilates
Pilates
Walks, snow shoe walks and Nordic walking
Snowboarding
Sports - Not Included
Treetop Adventure (Accrobranche)
Treat yourself to one of our spa treatments
With breath-taking views over the mountains, guests can enjoy the wide range of treatments available at our luxury spa by Carita.
You'll find:
11 individual treatment rooms
1 duo treatment room
Indoor and outdoor relaxation room
Dedicated Hamman for Spa customers
1 hairdressing room
Bathrobe to use during treatments
* At extra cost
Club Med Ski Rental Prices
Although we offer, probably the best deals for ski rental via our partner Ski Set, the convenience of renting Club Med's ski is what most of our clients booking a Club Med skiing holiday choose.
The skis, snowboards and boots are generally are brand new for the season and excellent quality brands. Children's helmets are always Free of charge.
2021/2022 Season

Ski Hire

Adult Cost (12yrs+)

Child Cost (4-11yrs)

Beginner Ski – Leisure
£87
-
Intermediate Skis – Sport
£111
£57
Advanced Skis – Performance
£130
-
Expert Skis – Prestige
£166
-
Advanced Snowboard – Performance
£130
-
Snowboard – Sport
£113
£68
Snowboard Boots
£55
£45
Standard Ski Boots
£55
£45
Prestige Ski Boots
£73
-
Adult Helmet
£24
-
Child Helmet
-
Free
Important Covid-19 refund promise
Complementary Covid-19 Medical Assistance Cover
To allow you to book with confidence all stays with flights departing between 1st July 2020 and 30th April 2021 are covered by Club Meds new Covid-19 insurance.
This insurance ensures that:
If you fell ill with Covid-19 while traveling with this operator all medical expenses will be covered including:
Medical expenses in case of hospitalisation
GP appointments
Covid-19 testing
Transportation costs to testing facilities
In the unfortunate event requiring you to go to hospital, these will also be covered:
Cost of stay for a companion
Accompaniment of children
Urgent medical care transfer if needed
If a lockdown or quarantine is required, housing will be provided for and if you cannot fly home, new flights will be provided for once it's safe for you to travel and in agreement with local sanitary rules.
Free amendments
It is important to offer you greater flexibility and security during these uncertain times therefore Club Med are allowing customers with departures up until 31st December 2020 to amend their booking free of charge and select a new departure date up to 12 months after their original one. Valid for bookings made on and up until 31st December 2020.
If your new selected holiday is more expensive, Club Med are happy to offer you up to an additional £180 for adults and £90 for kids. If your selected holiday is cheaper than your previously booked one, we will credit the amount onto your Club Med account to use towards another dream holiday.
Stress-free packages – why go all-inclusive
With one booking everything is taken care of, no need to organise separate accommodation, flights, transfers, activities and entertainment because this is all covered under our all-inclusive packages. Our holidays also include delicious cuisine, tasty snacks and all drinks which means there is no need to bring your wallet or purse out with you. Booking an all-inclusive holiday means that the hard work has already been done and all you have to do is turn up to the airport on time and everything else will be taken care of.
A copy of the full terms and conditions are available on request.
Club Med has built its reputation on the quality of its food, unlike in a chalet, all the chefs working at Club Med are fully trained chefs. We will try and give you an idea of what you can expect, but with Club Med the choices are endless and are designed to cater for all nationalities to stay at their hotels.
Families with fussy children love Club Med, the choices are so varied and wide, even the fussiest dinner will find a perfect meal.
All food and drink are included in the cost of your holiday, these include cocktails served at the bar night and day and snacks throughout the day and of course includes the three main meals of the day.
Breakfast choices include cooked:
Full English which will include sausage, bacon, tomatoes, mushrooms, etc.
Continental style breakfast, freshly baked croissants, jams etc.
Cold meats and cheese and choice of breads
Fruit juices, milk shakes, coffee, and a wide choice of teas
Lunch choices include
Always an expensive part of a ski holiday but not with Club Med as it's included.  The choices are endless
Massive choice of starters:
Cooked steaks, beef, lamb, fish dishes etc.
Freshly cooked vegetables
Huge choices of deserts
Unlimited table wine
(If your Club Med hotel is ski in ski out you come back to the hotel for lunch, if your hotel isn't ski in ski out, Club Med will have a mountain restaurant exclusively for Club Med guests) Please ask us for details
Evening meal
Before dinner is served canapés will be served in the bar area
The evening meal is what a Club Med holiday is all about, it would be impossible for us to list all the choices here, but dishes will come from all corners of the world and will include, Savoyard inspired dishes, Asian dishes, French dishes. We have even been served oysters and lobster. They could be perhaps 20+ choices of desert and a huge selection of starters.  Wine is unlimited a choice of several reds, whites and rose wines are available
Economy Ski Pack
Perfect for entry level skiers looking for the best price. Refurbished equipment from the Sensation and Evolution categories.
Ski types: Skis downgraded from Sensation and Evolution ranges
Maximum age: 3 years
Package includes: Skis, boots and poles

Atomic Nomad [S] Tune Plus
£66
Economy Skis Only
£49
Evolution Ski Pack
Entry level skis/snowboards perfect for those discovering the thrills of skiing on green and blue slopes. Manageable and reliable skis even on hard snow, that help you make progress whilst having fun.
Ski types: Slopes, Female, Snow blades
Snowboard types: Multipurpose
Boots: Good quality shoes for very good comfort
Maximum equipment age: 2 years
Package includes: Skis/snowboard, boots and poles

Atomic Nomad [S] Tune Plus

Dynastar Active Easy

Rossignol Sprayer

Burton Ltr
£85
Evolution Skis Only
£64
Performance Ski Pack
For all skiers at home on all types of slopes and snow. Comfortable, higher-performance skis/snowboards that guarantee stability and grip even at full speed.
Ski types: Slips, All mounting, Female
Snowboard types: All mountain, Freestyle
Boots: Good quality shoes for a good support
Maximum equipment age: 2 years
Package includes: Skis/snowboards, boots and poles

Salomon X-Drive 75 Sti

Head Absolut Joy S

Rossignol Smash 7

Burton Progression
£105
Performance Skis Only
£79
Excellence Ski Pack
For the most demanding and experienced skiers. The highest quality skis for every terrain, both on-slope and off.
Ski types: Racing World Cup, Piste, All mountain, Free ride, Female
Boots: Hi quality and technical shoes for very good support
Maximum equipment age: 1 year
Package includes: Skis, boots and poles

Salomon X–Drive 8.3

Rossignol Experience 84 CA

Atomic Cloud Eleven Arc
£121
Excellence Skis Only
£91
Adult Helmet Hire
£21
Junior Champion Ski Pack Inc Helmet (Under 12)
For children 8-11 years at the 3-star or higher, as well as for older kids 12-13 years old at any level. Booking helmets is highly recommended it for beginners and children.
Ski types: high-quality skis (Racing skis, Twin tip skis)
Snowboard types: Junior
Maximum equipment age: 3 years
Package includes: Skis/Snowboard, boots and poles

Rossignol Hero Junior Multi-Event

Burton Ltr-Kids
£66
Espoir Ski Pack Inc Helmet (Under 12)
£49
Mini Kids Ski Pack Inc Helmet (3 - 5)
Perfect for kids under 6, to safely carve their first turns. Helmets are highly recommended for children.
Ski types: Junior
Package includes: Skis, boots and poles

Rossignol Roostie

Rossignol Princess
£49
Prices & Availability
PP - Price per person based on full occupancy