New Year Ski Chalets 2023
If you are looking for a New Year ski chalets for 2023 you are in the right place. Any ski resort can be a great place to see in the New Year in style, but sharing a ski chalet with family or friends has to be the best way to enjoy a skiing holiday.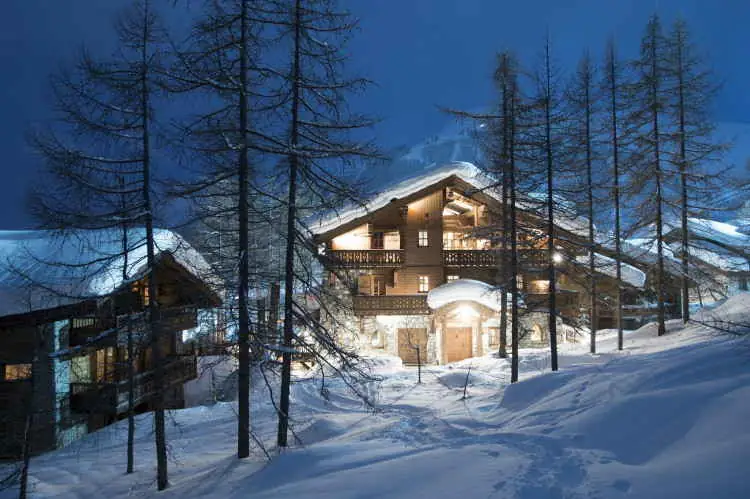 The best of our ski chalets are always the first to book, so if you want to pick the best chalets to see in the New Year you need to book early. We normally expect to take our first bookings over this period, about 14 months in advance, its never too early to book a ski chalet over the New Year week, its one of the most popular weeks in the ski calendar. It's also one of the most expensive. At Ski Line, we deal with nearly all the chalet operators including many privately run ski chalets, so when you ask us to find you the best deal, you know we are searching the whole market, not just a few selected suppliers.
New Year Ski Chalets 2023
You can expect a big special dinner on New Year's day, or if you prefer and have booked a ski chalet for sole use, this can be arranged for New Years' Eve.
Hitting the slopes on New Year's day has to be one of the best ways to cure a hangover, the slopes are surprisingly empty in most ski resorts.
Don't forget if you are skiing with children who need ski school, you need to book this in advance too, many families turn up in ski resorts across Europe expecting to get the children into lessons only to find they are fully booked, we will happily arrange this for you.
CLICK HERE FOR ALL OUR NEW-YEAR SKI HOLIDAY DEALS
Popular 2023/2024 Season Ski Chalet Holiday Dates & Months
... Read more
Loading holidays ...