Val d'Isere is one of, if not, the most popular ski resorts in the World. Its certainly been our top selling destination for over two decades. We love the skiing in Val d'Isere and recommend buying the full area ski pass which includes the skiing on the Tignes side too. Val d 'Isere's history as a ski resort goes back to 1936 when the first drag lift was installed.
Resort Key Facts

| | |
| --- | --- |
| Height | 1850m |
| Ski Range | 1500-3455m |
| Advanced Skiers | ***** |
| Intermediate Skiers | ***** |
| Beginner Skiers | *** |
| Snowboarders | ***** |
| Km Piste (Val d'Isere) | 150km |
| Km Piste (Espace Killy Full Area) | 300km |
Great improvements in the lift system in recent years has meant that Val d'Isere managed to achieve a double in the 2016 London Snow awards organised by the Daily Telegraph. Not only winning,  "Best ski resort"  but also "Best après ski resort".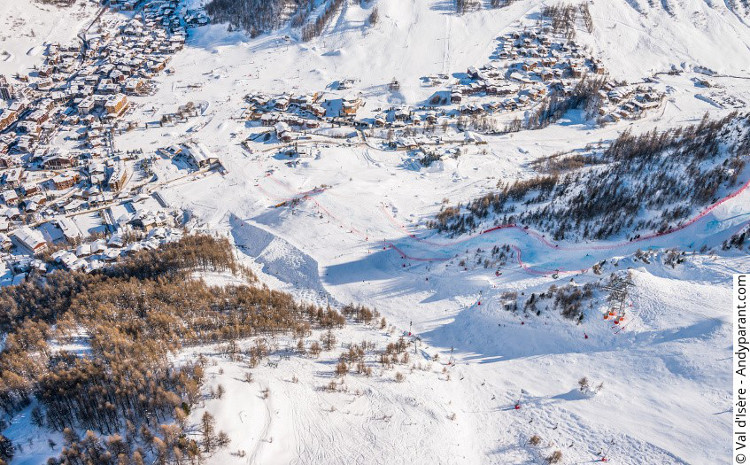 Who loves Val d'Isere?
The skiing favours advanced and intermediate levels more than complete beginners, although the nursery slopes in the village have undergone major improvements to both the lifts and terrain which we now consider to be excellent. However, the progression slopes, or at least the access to them can be off putting for nervous beginners who might find the gradient too steep to reach the best greens too much in the early days of skiing. Its not too much of a problem for skiers to remove skis and shuffle down the steeper sections; however, if you can manage, there are good long connected green runs which are just perfect for building confidence and speed accessed from the Borsat chair.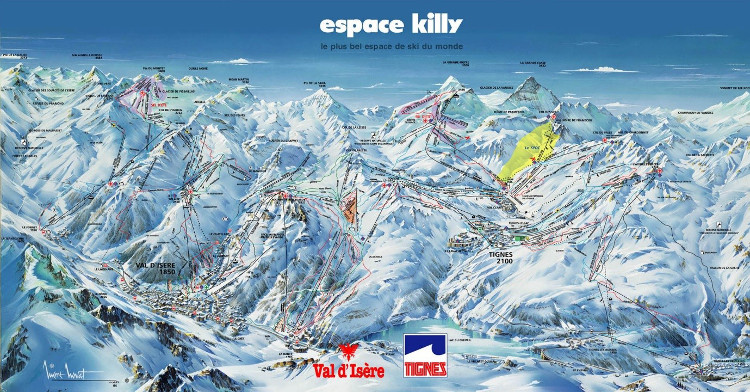 For advanced and intermediate skiers and snowboarders Val d'Isere is a joy, with some of the best lift served off piste skiing available anywhere in the world. One of Val d'Iseres best off piste routes is called the Tarentaise Tour . Piste skiers will love the variety, and the two glaciers and the fast lift system that help cut queue times. With 300km of piste between Val d'Isere and Tignes, few skiers will cover the whole area in one week. This link shows the best ski runs in Val d'Isere.
Family skiing in Val d'Isere
Chances are your children are either too young to ski or they are already blue run skiers. It could be you don't care about the kids skiing, you just want to go to Val d'Isere. Whichever is your reason Val d'Isere has some great options for a family skiing holiday in Val d'Isere. We have several chalets with crèches and several British tour operators operate chalet hotels with childcare available. There are some excellent ski schools in Val d'Isere, more about that below.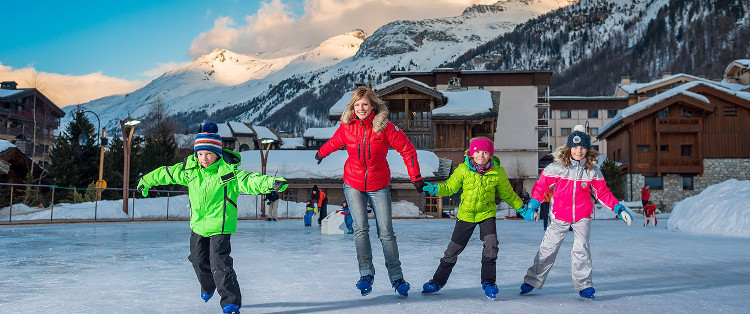 Après & Night Life in Val d'Isere
Val d'Isere won a Snow award for being the best Après ski resort 2016. So yes the night life here is as about as good as it gets in France. For many the fun starts on the slope at the legendary Folie Douce based at the top of the La Daille cable car. Live music, dancers and the flamboyant owner put on a show every day to please the crowds. Dancing in your ski boots on tables is actively encouraged. The fun starts here from about 3:00pm and goes on until just after the last lift closes. Watch out for missing the last lift, too many beers and the O.K or Orange ski runs are the only way down (both Reds) and these can be rutted by the end of the day!
In the evening the choice and selection of bars and clubs is wide. Asking around the Ski Line team for their suggestions, its seems everyone's had their favourites. The Moris Pub, an institution in Val d'Isere has live music and cheap beer. Café Face, which has the same owner as the Folie Douce plays dance music (loud and late). It's a tiny club but with a happy crowd.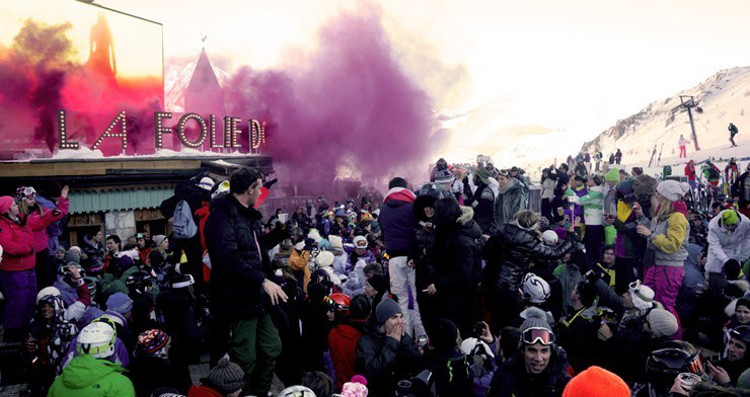 The Blue note is more laid back with Jazz and cocktails. The Petite Danois is popular with seasonal workers and Danish visitors, good dance floor, but horrid toilets!
The Pacific bar has sports screens and is popular when football is live. Baraque is a little more upmarket, live music and bands in a lovely chilled atmosphere.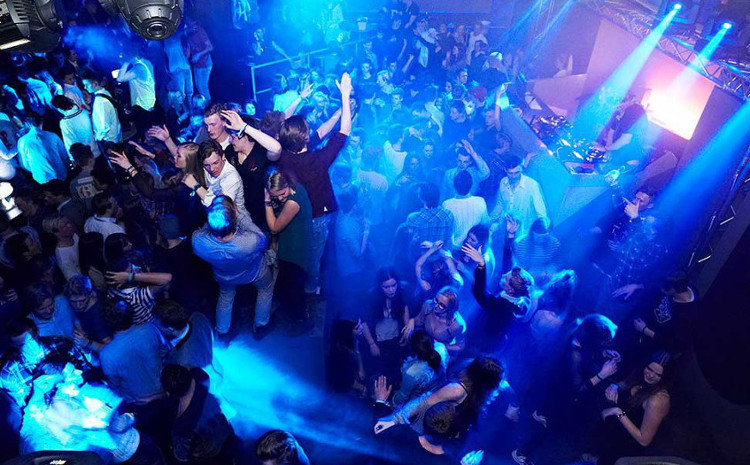 Later on Dicks Tea bar comes into its own, most visitors don't arrive until well after midnight and the club stays open until 6:00am as is too the new Bunker. If you still have the energy to party after a day's skiing, you are younger than me! You won't be disappointed if you chose Val d'Isere for this year's skiing holiday.
Where to stay in Val d'Isere
The choice of accommodation in Val d'Isere is varied in style and budgets. Several 5* have opened in recent years but if you are looking for value for money and still want the style, you should look at Chalet Hotel Le Savoie, it was opened a few years ago as a 5* hotel, but the owners signed it over to a British tour operator who run it along ski chalet lines. We are not allowed to call it a 5* hotel anymore, but that's what it is! Feedback from our clients is always very positive and we made the Chalet Hotel Le Savoie our ski hotel of the year 2015.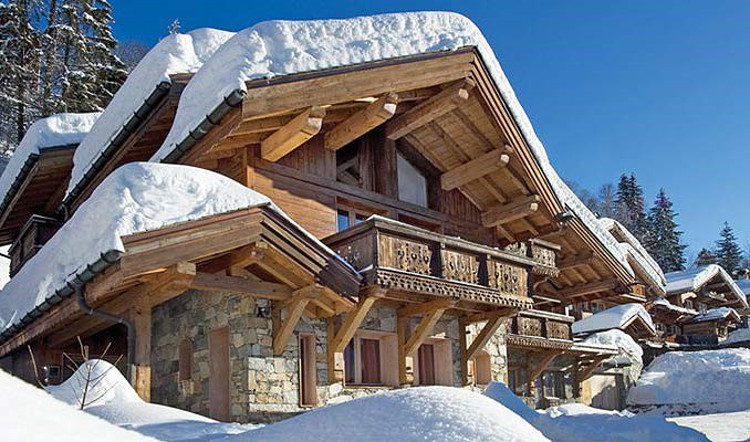 We offer what we believe is the most comprehensive choice of chalets in the UK with over 150 ski chalets in Val d'Isere. Our chalets range in size and budget from simple ski chalets packages from around £600 pp up to some of the best homes money can rent anywhere with prices over £50,000 for a week's ski rental. Our blog on the best ski chalets to book in the five areas of Val d'Isere may help you chose where in the resort is best for you.
Our choice of hotels in Val d'Isere is equally as comprehensive from simple B&B hotels taking short stay bookings to the best hotels in the village.
For those who prefer to ski on a budget a self-catered apartment holiday in Val d'Isere is probably the best option. Ski Line deal with the best apartments in Val d'Isere.
Club Med have hotels in Val d'Isere and Tignes. The all-inclusive ski holiday is exclusive to Club Med, others have tried to include a ski pass, some free soft drinks. If you are after a real all-included skiing holiday choose Club Med, the resort in Val d'Isere is a good one with 4* and 5* space. While staying in Club Med you are entitled to have lunch in other hotels in the same ski area. As lunch is included, why not stay in over in Tignes and have your lunch there, its included in the price of your holiday after all. From time to time we are able to offer short breaks with Club Med, it's worthwhile asking if we can offer your dates as a Club Med short break is great value.

Ski Schools in Val d'Isere
We know 20 of the ski schools in Val d'Isere and all are very good. They all get very busy on peak weeks and early booking is essential to get the lessons you need. Every ski school in Val d'Isere offers both piste lessons and off-piste instruction and guides.
We have a soft spot for Oxygene having worked with them for many years and based on the positive feedback from our clients.
We have also heard good feedback about The Development centre (TDC), a group of English ski instructors who coach at all levels.
New Generation is popular with British guests, as too are Evolution 2. ESF are also in Val d'Isere.
If you are planning on skiing off piste most of the ski schools have guides, the Tarentaise tour is one off piste route you won't want to miss. You ski from Val d'Isere, Tignes, Les Arcs, La Plagne and Saint Foy all in one day. You need to be an advanced intermediate skier or above to join this off-piste tour.
When is the best time to visit Val d'Isere for the best ski conditions?
Val d'Isere is one of Europe's most snow-sure villages. Judging from the historic snow records the second week of March is when you will see the deepest snow depths. The snow normally arrives from about November and lasts well in May. We have seen some of the best conditions we have skied in Europe at the end of April. Both Tignes and Val d'Isere enjoy a high village altitude. So when the forecast is for rain below 1800m, that means fresh snow in both villages.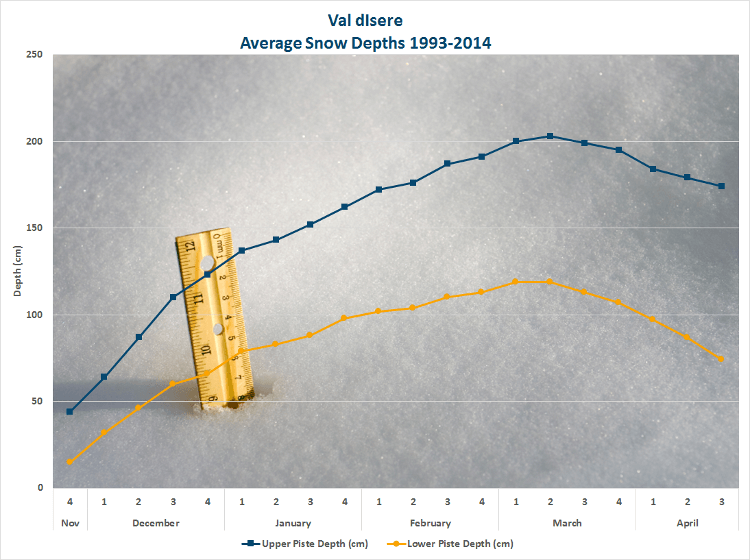 Restaurants in Val d'Isere
There is a good selection of restaurants both on the slopes and in the village, our blog on the 10 best restaurants in Val d'Isere makes good recommendations.
Glacier skiing in Val d'Isere
The backup of having a glacier to ski on, always used to be a big priority in the days before snow making became the norm in ski resorts. Today we love glaciers just because the snow is always so great to ski on. In the Espace Killy, you have two Glaciers, one on Le Fornet and the other on the Tignes sector. Both offering top to bottom ski runs.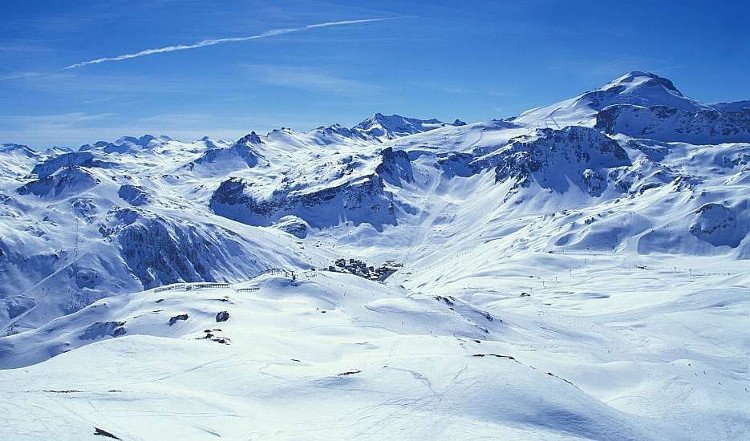 Getting to Val d'Isere
Many of the holidays we feature to chalets, hotels and apartments are available as a package holiday, this is probably the most cost effective way to reach Val d'Isere as the cost of the holiday includes resort transfers.
Val d'Isere can be reached in around 3 hours by road from Geneva, 2.25 hours from Chambery and 2.75 hours from Grenoble. Other options via budget airlines include Lyon in about 3 hours.
Eurostar operate a direct service from London and Kent on Friday evening and Saturday's throughout the season to Bourg St Maurice, which is about 40 minutes by taxi or bus.
TGV train service daily from Paris is another option, often at a lower cost than the Eurostar, but does require a change of station between the Eurostar terminal at Gard du Lord to Gard de L'Est, which is two stops on the metro fast line.
Many skiers prefer to self-drive to Val d'Isere, from Calais port it's a distance of 620 miles and providing the roads are clear it should take 9 hours.
Non-skiers, things to do in Val d'Isere
I never think a ski resort is a good place for a non-skier, however, Val d'Isere has plenty to offer. Our blog about things to do in Val d'Isere lists several options.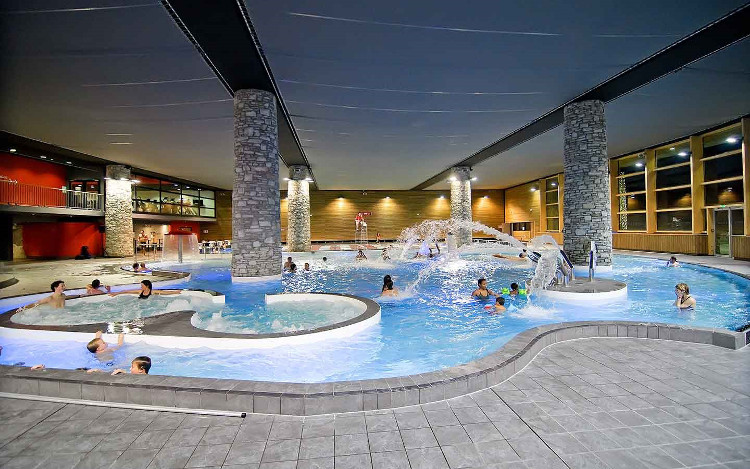 The lift system at Val d'Isere
We all grumble at the prices we pay for a ski pass. We are all happy to pay rather than walk of course, but where does all the money go? For the opening of the 2016 season and the £11 million project to upgrade the Solaise lifts might give you an idea as to why the ski passes are so expensive!
One of the reasons Val d'Isere picked up the award the Snow Awards for Best Ski Resort is for its massive investment over the years in improving the transport up the mountain. Val d'Isere now has some of the best and fastest lifts anywhere.
Popular Chalets In Val d'Isere
Related Blogs
Ultimate Guide To Skiing In The Three Valleys
Val d'Isere – Popular Restaurant To Become Europe's Highest Hotel
Super Luxury ski chalet in Val d'Isere just got even more super
Val d'Isere Invests €200m On 900 New Beds
Why You Should Spend Your Holidays In Val d'Isère
Enjoy Live Music at Val d'Isere's Top Pubs and Bars
10 of the best restaurants in Val d'Isere