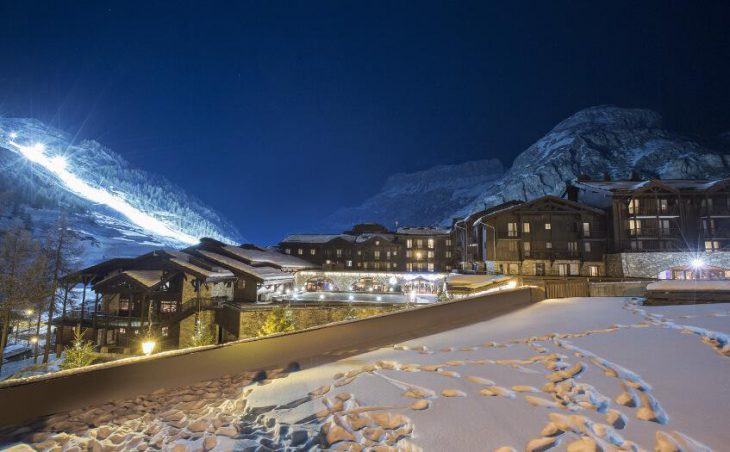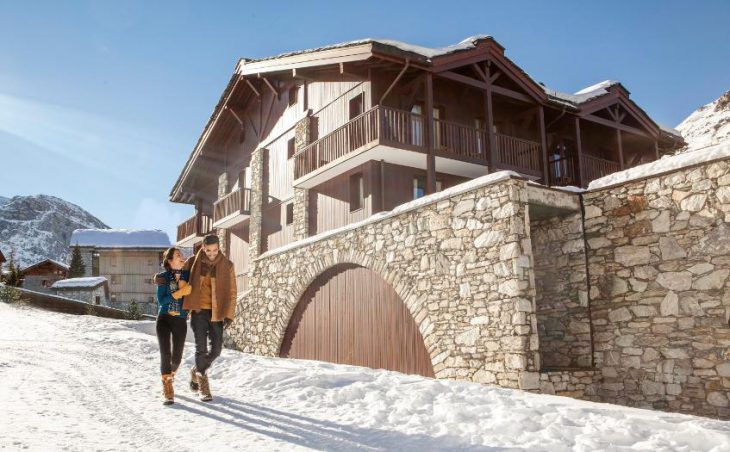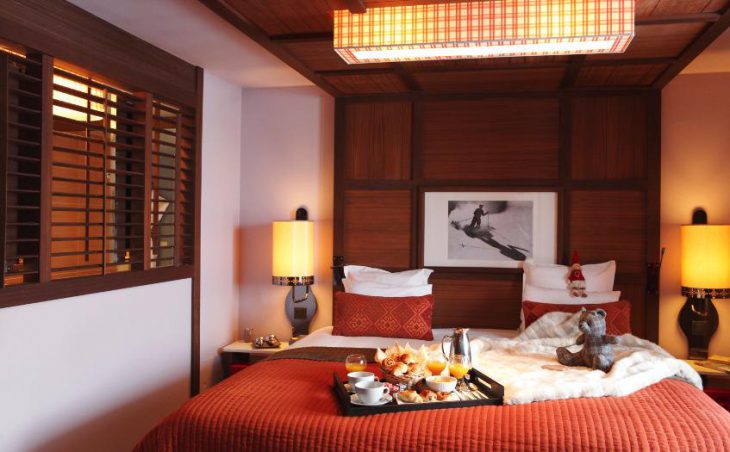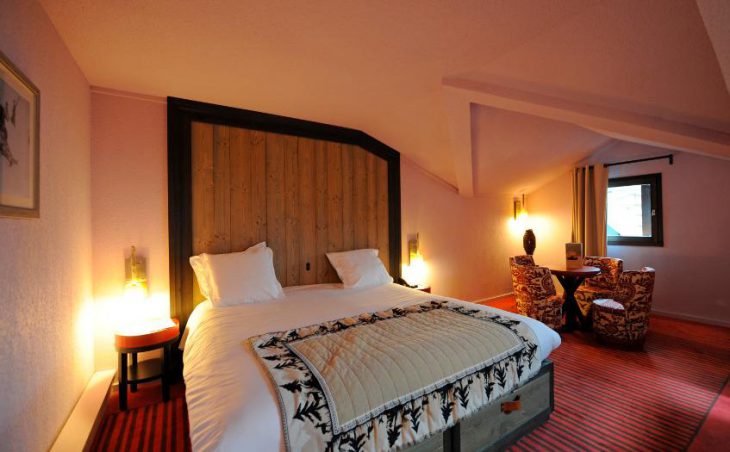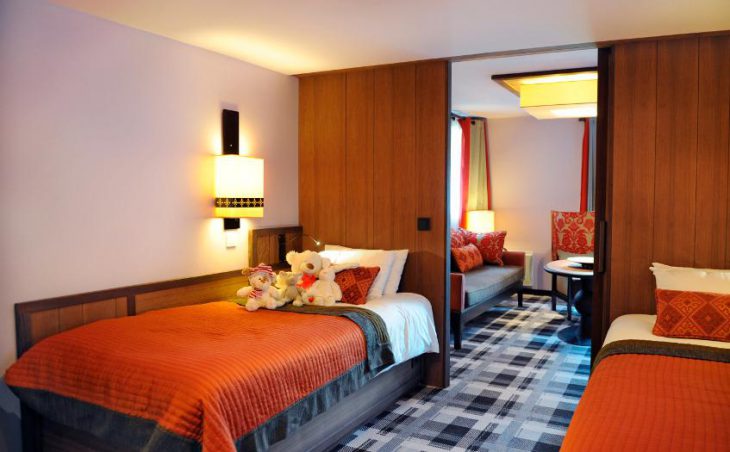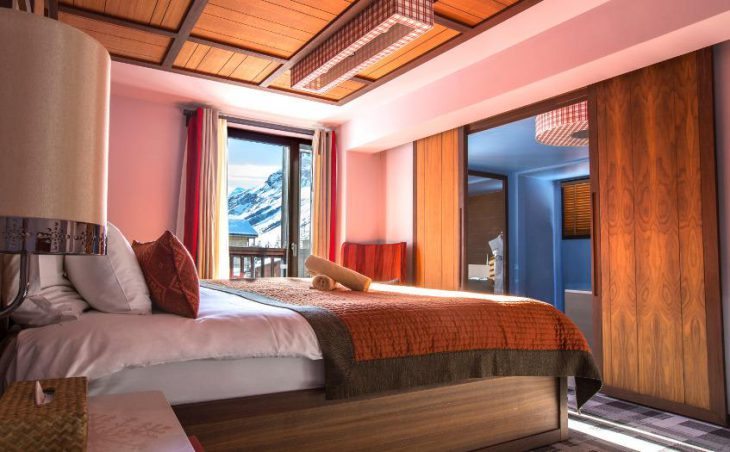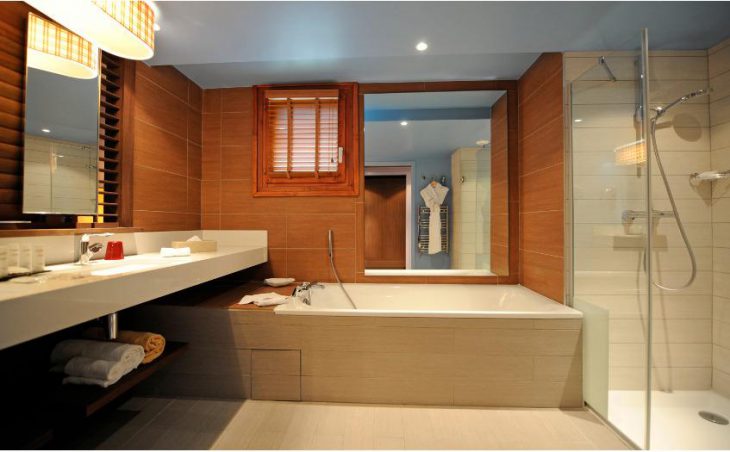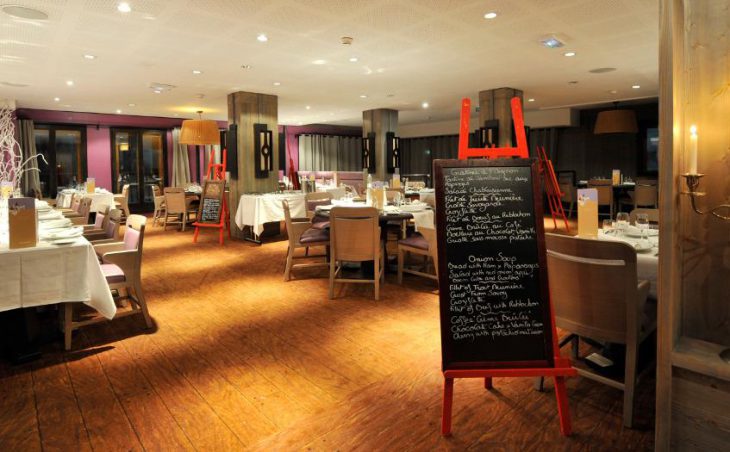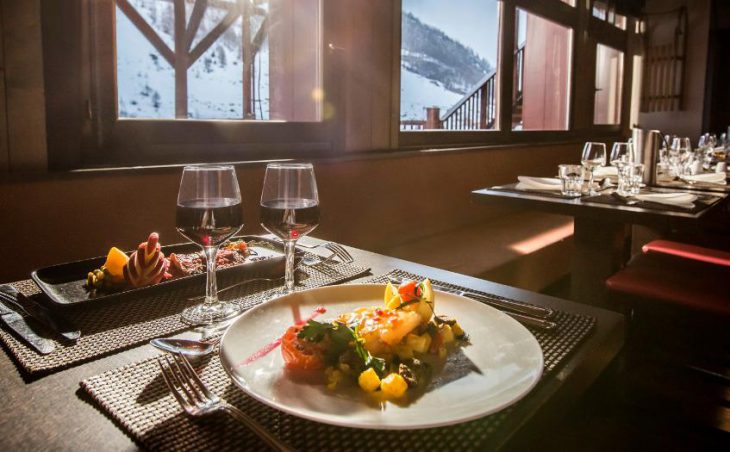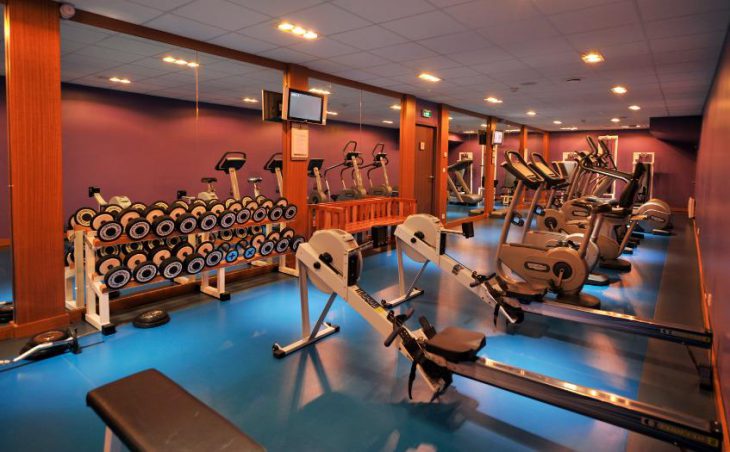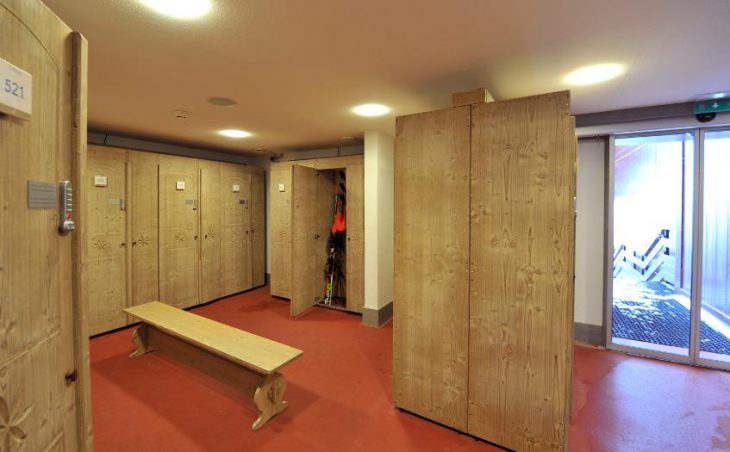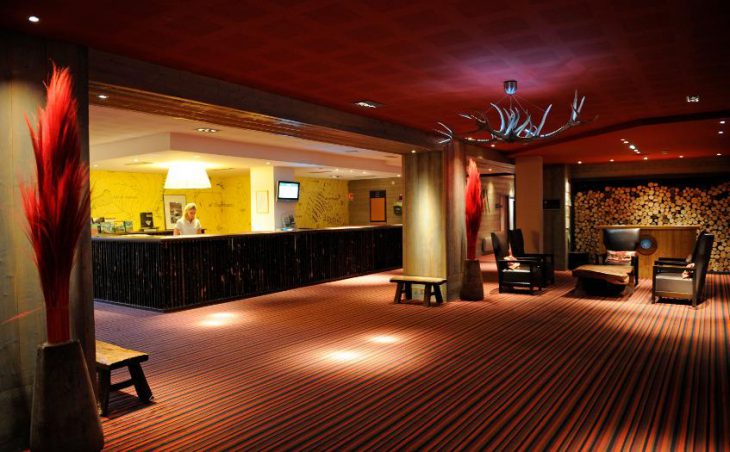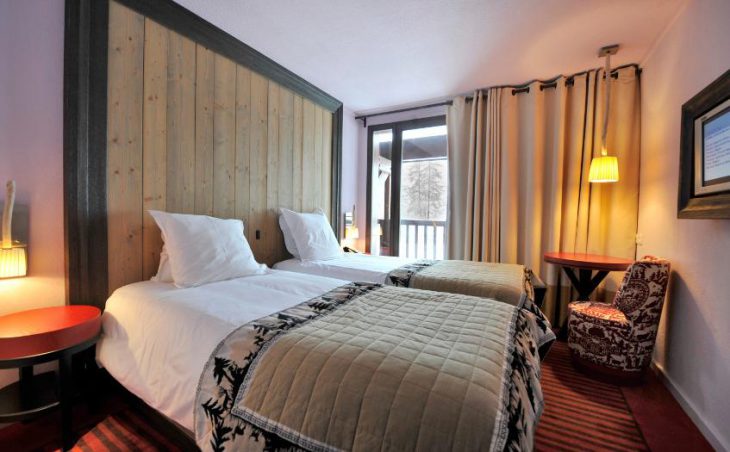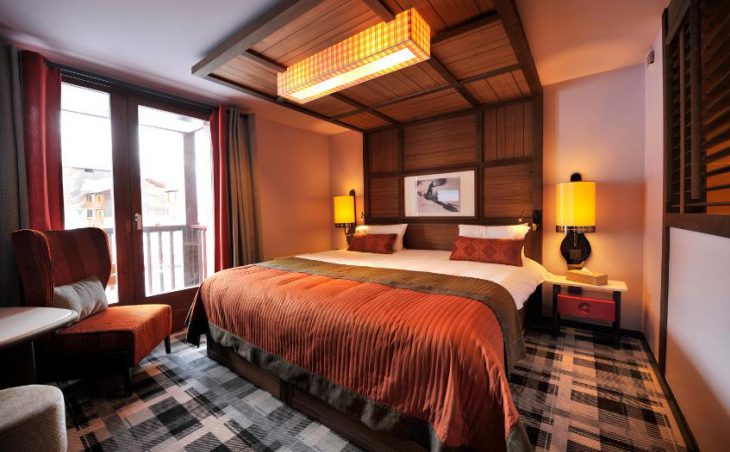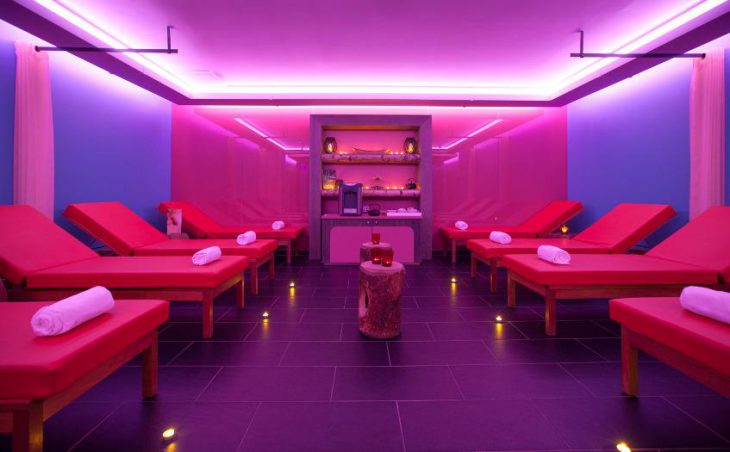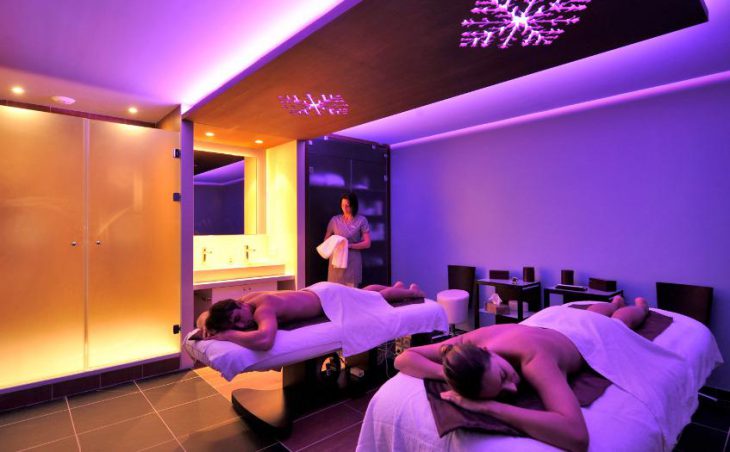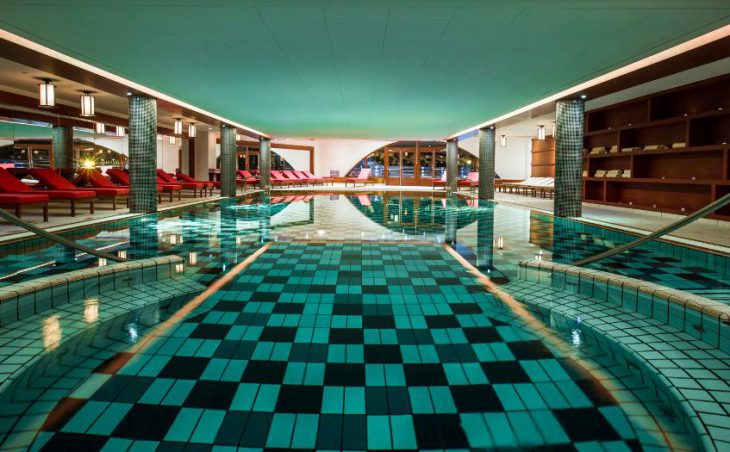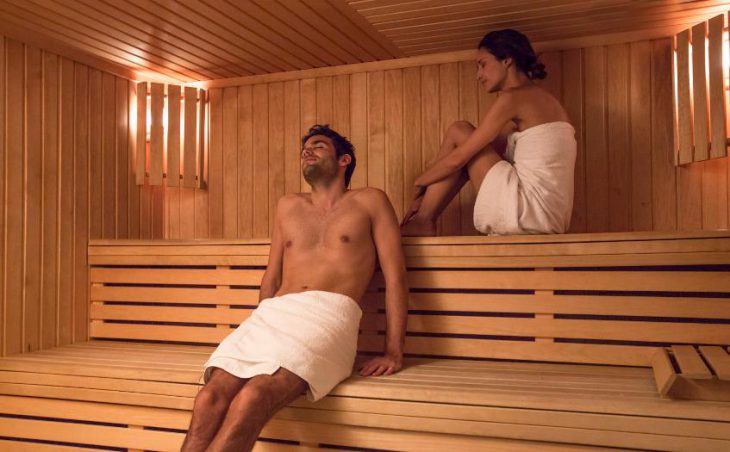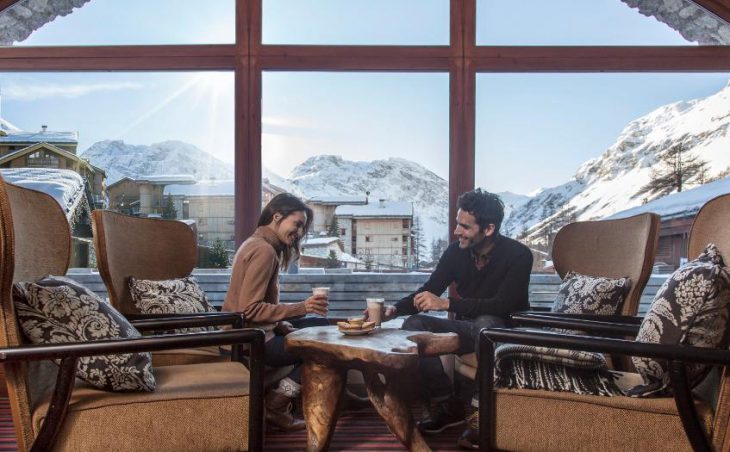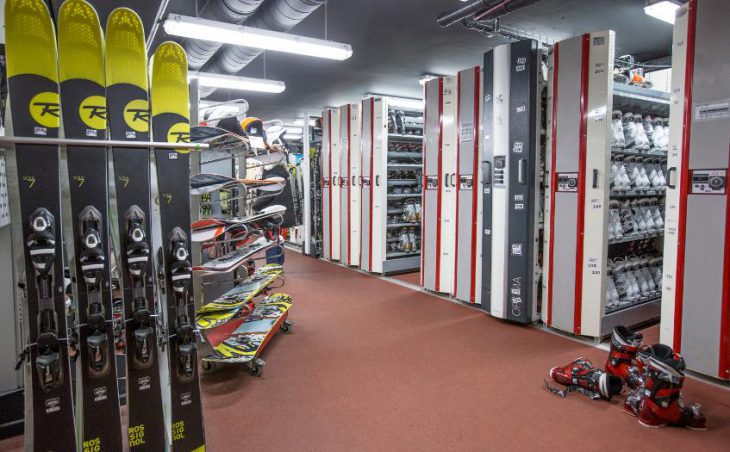 Club Med Val-d'Isere
Val d'Isere, France
Flights included
Transfers included
This Savoyard ski resort has long been the haunt of champions. Ever since Jean-Claude Killy's Olympic exploits in 1968, Val d'Isère has been a favourite destination for skiers in search of thrills and adventure. At an altitude of over 6,000ft, at the foot of the slopes, the Club Med Resort's vast terrace is an ideal spot for sun-kissed siestas, its wooden and stone facades blending in with the ski resort's beautifully preserved traditional chalets.
The quality of the service and elegant design by François Champsaur, with beautifully warm colours and noble materials, will contribute to making your stay truly exceptional.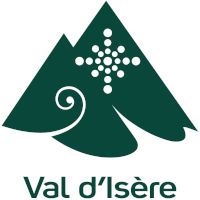 Club Med offer the UK's only true all-inclusive skiing holidays. It's important you consider this when comparing the cost of Club Med ski holidays with other holidays offered on our website.
Booking a Club Med ski holiday could save you £100's this link explains how.
Our team are experts on everything to do with Club Med, call on 0208 313 3999 to find out why more of our clients are booking Club Med skiing holidays every year.
This is an All Inclusive hotel and includes Lift passes, ski lessons, Entertainment and much more.'
Features:
Free Alcoholic drinks from the bar all day/night
Full area ski pass included (from age 4)
Lunch included
Free Lunch in Club Med mountain restaurants
Club Med Babysitting (optional extra)
Free Club Med ski lessons adults (from age 12) (please note that beginner lessons/guiding are not included with short breaks)
Club Med hotel ski in ski out
Evening entertainment in Club Med Hotel
Opportunity to take lunch in other Club Med hotels (within the same ski area)
Discover the new Luxury 5Ψ Space within the Val d'Isère 4Ψ Resort
It's the ideal option for those in search of privacy, privileged customised services and luxury comfort, without sacrificing the warm and friendly spirit of the Club Med:
Luxury 5Ψ service
Luxury accommodation consisting of Suites with balconies in a private wing of the hotel
 Dedicated ski room
Highlights of the 5Ψ Luxury Space
An exclusive space with 25 Suites including 19 Suites for couples and 6 Family Suites
Lounge leading onto a private terrace with hot tub
Concierge with bar service and private lounge area
Direct access to the Cinq Mondes Spa* by Club Med®, dedicated to well-being and harmony
Special open bar & snacks service in the 5Ψ lounge includes champagne(1)
Unlimited access to the activities and services at the 4Ψ Resort
(1) Served by the glass, from 6 pm, at the Concierge bar
5Ψ Luxury Space in the Val d'Isère 4Ψ Resort
An exclusive space reserved for 5Ψ clients, located within a 4Ψ Resort. It has luxury accommodation, private terrace with a hot tub, a dedicated ski room, luxury 5Ψ services and access to all the services and activities at the 4Ψ Resort.
This is the ideal option for those in search of privacy, privileged customised services and luxury comfort, without sacrificing the warm and friendly Club Med spirit.
A modern complex, with a warm wood façade and 256 rooms, blends in perfectly with the architecture of the Val d'Isère resort, famous for its charming chalets.
Club Rooms
Comfortable and elegant rooms decorated with tastefully delicate colour.
Facilities
European electrical plugs/220 Volts
Flat-screen television
Hair-dryer Security safe
Deluxe Rooms
A spacious Deluxe room offering generous comfort in an elegant atmosphere, with a lounge area. Rooms are situated on the 3rd floor of the hotel.
Facilities
European electrical plugs/220 Volts
Flat-screen television
Hair-dryer
Minibar Security safe
Suites Espace 5 Tridents
Located in a new, private wing of the hotel, 42m² (450 ft²)luxury south-facing Suites and 63m² (675 ft²) Family Suites: hall, parents' suite with bathroom, separate children's room and shower room, the lounge for relaxing together and large dressing room.
Contemporary design in the local spirit, with contemporary furniture and elegant colours, a flat-screen TV and a 7.5m² (80 ft²) balcony.
Facilities
European electrical plugs/220 Volts
Flat-screen television
Hair-dryer
Security safe
Shower room
Wi-Fi access
Restaurants
Delicious, creative cuisine and impeccable table art. Our chefs pull out all the stops to ensure you have great entertainment and a fabulous array of dishes at the buffet.
Le Bellevarde
International cuisine and themed buffets for all meals.
Meal exchange
At lunchtime, get to know our other Resorts in the same ski domain.
Stop for lunch at Tignes Val Claret
This possibility is only available on certain days, and depends on availability at the Resort.
Le Chalet du Charvet
This restaurant specializing in Savoyard dishes (fondue and pierrade), on level -1 of the Resort, offers an intimate setting for evening meals. Booking compulsory, at Reception.
Waiter service. Smoking not permitted.
Bars
Available all day and evening (during bar opening hours) in all the bars in the Resort.
Drinks included (served by the glass and in the bars only)
Water, fruit juices, sodas, hot drinks, cocktails with and without alcohol, local and/or international spirits, wines.
Sweet and savoury snacks
Drinks not included in the cost of your holiday include Champagne, VSOP and XO spirits, bottled and canned drinks (available in certain Resorts from vending machines and/or the Club Med Boutique), certain super-premium brands and bottled wines proposed à la carte in some of our restaurants and bars.
Main bar
In the centre of the Resort opposite the Reception and theatre, this bar is open in the day and evening. Lounges decorated with warmth and colour.
Every day, on your return from the slopes, enjoy a selection of sweet or savoury treats prepared by our G.O team.
Wellness Centre
CINQ MONDES Spa proposes the best treatments and massages** from around the world.
The minute you step inside the Club Med Spa by CINQ MONDES you enter a world in which relaxation and well-being reign supreme. You'll find
1 duo treatment room
6 multi-purpose treatment rooms
1 room for polysensorial baths
*Please note that Children's lessons are NOT included*
Menu options
The bars and restaurants cater for every palate for breakfast, lunch & dinner.
Most packages offer you a pre-paid open-bar, during the day and evening, where you can enjoy a complete range of popular branded drinks and sweet and savoury snacks. Drinks are also available during meal times, so you don't have to worry about the bill at the end of your stay! All meals are included in the package price if you dine in one of the Club restaurants.
Club Med Ski Rental Prices
Although we offer, probably the best deals for ski rental via our partner Ski Set, the convenience of renting Club Med's ski is what most of our clients booking a Club Med skiing holiday choose.
The skis, snowboards and boots are generally are brand new for the season and excellent quality brands. Children's helmets are always Free of charge.
2021/2022 Season

Ski Hire

Adult Cost (12yrs+)

Child Cost (4-11yrs)

Beginner Ski – Leisure
£87
-
Intermediate Skis – Sport
£111
£57
Advanced Skis – Performance
£130
-
Expert Skis – Prestige
£166
-
Advanced Snowboard – Performance
£130
-
Snowboard – Sport
£113
£68
Snowboard Boots
£55
£45
Standard Ski Boots
£55
£45
Prestige Ski Boots
£73
-
Adult Helmet
£24
-
Child Helmet
-
Free
Important Covid-19 refund promise
FLEXIBLE CHANGES POLICY
Departures up until the 31st December 2021 will follow the international travel system with a flexible policy as follows:
Between 90 days and 8 days:
Red destination - Customers can change their destination and date without paying an amendment fee on the land part if the new departure date is before 30th April 2022 (if the new departure is after the 30th April 2022, normal cancellation fees apply).
Airline T&Cs apply
Non-red list destinations - If you cancel/amend your booking, our normal T&Cs apply.
Less than 8 days prior to departure:
Red destination - If the destination remains on the red list, you will be entitled to a Refund Credit Note (RCN) to either rebook for a later date (to a new date up to 12 months after your original departure date with no amendment fee) or to claim a full refund.
Non-red destinations - If the destination remains off the red list 7 days before departure, you can travel and our normal booking conditions apply.
WHAT DOES THIS MEAN
If your holiday has been cancelled due to Covid-19, you will receive a Refund Credit Note (RCN)
Club Med's RCNs are valid until 31st January 2022 (for bookings without flights) and 30th September 2021 (for bookings with flights), in accordance with our ABTA bond.
The RCN scheme has been devised by ABTA and is in line with European Commission guidance in responding to this unprecedented crisis.
A RCN entitles you to rebook a holiday at a future date or receive a cash refund at or before the expiry date of the RCN. A RCN preserves the rights above, so please do not be concerned that you are waiving any of your rights when you receive an RCN.
A RCN also retains the financial protection that you had with your original booking with ABTA/ATOL as applicable.
• If we cancel your trip due to Covid-19 you will receive a RCN.
• If you cancel your trip due to Covid-19, you will receive a RCN, provided such cancellation was necessary in view of recommended FCO/Government advice.
• If you decide to cancel your trip for any other reason or in relation to travel for which there is no clear government guidance or FCO travel prohibition (eg cancelling scheduled travel after 15th June 2020 or cancelling for other personal reasons), Club Med's normal Booking Conditions will apply, including our standard cancellation policy.
Our first priority now is to ensure that all customers receive RCNs as quickly as possible, to ensure that they, and the money they have paid us, are properly protected. Whilst most of our Customers will have already received RCNs, the sheer volume of customers affected by cancellations resulting from the Covid-19 crisis, the ongoing nature of the crisis (which has resulted in additional cancellations), together with additional challenges of our offices being closed, lack of access to certain systems and our entire team working from home, will inevitably result in delays.
Once all RCNs are in place, we shall turn our attention to re-bookings and refunds. Please bear with us, we are doing our best in very difficult circumstances.
If you would like to rebook your holiday to a later holiday or a different package, please note all changes necessary due to Covid-19 will be made free of charge.
If you would prefer to receive a refund for the sums you have paid, please bear with us whilst we process refunds in order. This will take some time, for the many reasons outlined above. We regret that we cannot prioritise some customers over others in this process, apart from NHS staff providing us with evidence of current NHS employment.
WHAT CAN I USE MY RCN ON?
If you would like to use your Refund Credit Note to rebook another holiday, you may rebook the same holiday for different dates or a different holiday entirely. It's your choice!
If your original holiday booking had a scheduled departure date in either March or April, you may rebook for a holiday departing any time up to and including 30th April 2022.
For May, June, July, August, September, October, November and December departures, rebooking your holiday, including rebooking flights with the original airline, up to 12 months after the original date of travel.
Please note that flights should be booked with the original airline. If you need to book flights with a different airline, there may be an additional cost.
*Please note that for packages which do not include transport, the relevant date is the date of 'arrival' in resort, not 'departure' of flight or other transport from the UK.
CLUB MED JOINS FORCES WITH EUROP ASSISTANCE TO PROVIDE COVID-19 COVER.
At Club Med, we are committed to protecting our guests and making sure you can enjoy the dream holiday you've been waiting for. It is more important than ever to offer security to our valued customers, this is why we have updated the medical assistance cover included in our all-inclusive holidays. All stays departing until December 2022 are covered by this new Covid-19 insurance.
What is covered:
All of your medical costs abroad will be covered, including repatriation.
In the event of hospitalization, in addition to your medical costs, ancillary services will be covered such as accommodation costs for your accompanying persons.
In the event of quarantine being required (linked to illness), the costs of extension to the Resort are taken into account.
If you miss the scheduled return flight: the assistance centre will take care of and organise a new return flight according to the requirements established by the medical team.
What is not covered:
The consequences of global Covid-19 situations in the country where the Resort is located, such as:
Closure of borders: by region/by city/closure of the airport/cancellation of a flight/closure of the Village…
Interruption of stay : following the declaration of a state of health emergency.
Quarantine at destination, without being sick.
A copy of the full terms and conditions are available on request.
Club Med has built its reputation on the quality of its food, unlike in a chalet, all the chefs working at Club Med are fully trained chefs. We will try and give you an idea of what you can expect, but with Club Med the choices are endless and are designed to cater for all nationalities to stay at their hotels.
Families with fussy children love Club Med, the choices are so varied and wide, even the fussiest dinner will find a perfect meal.
All food and drink are included in the cost of your holiday, these include cocktails served at the bar night and day and snacks throughout the day and of course includes the three main meals of the day.
Breakfast choices include cooked:
Full English which will include sausage, bacon, tomatoes, mushrooms, etc.
Continental style breakfast, freshly baked croissants, jams etc.
Cold meats and cheese and choice of breads
Fruit juices, milk shakes, coffee, and a wide choice of teas
Lunch choices include
Always an expensive part of a ski holiday but not with Club Med as it's included.  The choices are endless
Massive choice of starters:
Cooked steaks, beef, lamb, fish dishes etc.
Freshly cooked vegetables
Huge choices of deserts
Unlimited table wine
(If your Club Med hotel is ski in ski out you come back to the hotel for lunch, if your hotel isn't ski in ski out, Club Med will have a mountain restaurant exclusively for Club Med guests) Please ask us for details
Evening meal
Before dinner is served canapés will be served in the bar area
The evening meal is what a Club Med holiday is all about, it would be impossible for us to list all the choices here, but dishes will come from all corners of the world and will include, Savoyard inspired dishes, Asian dishes, French dishes. We have even been served oysters and lobster. They could be perhaps 20+ choices of desert and a huge selection of starters.  Wine is unlimited a choice of several reds, whites and rose wines are available
Economy Ski Pack
Perfect for entry level skiers looking for the best price. Refurbished equipment from the Sensation and Evolution categories.
Ski types: Skis downgraded from Sensation and Evolution ranges
Maximum age: 3 years
Package includes: Skis, boots and poles

Atomic Nomad [S] Tune Plus
£66
Economy Skis Only
£49
Evolution Ski Pack
Entry level skis/snowboards perfect for those discovering the thrills of skiing on green and blue slopes. Manageable and reliable skis even on hard snow, that help you make progress whilst having fun.
Ski types: Slopes, Female, Snow blades
Snowboard types: Multipurpose
Boots: Good quality shoes for very good comfort
Maximum equipment age: 2 years
Package includes: Skis/snowboard, boots and poles

Atomic Nomad [S] Tune Plus

Dynastar Active Easy

Rossignol Sprayer

Burton Ltr
£85
Evolution Skis Only
£64
Performance Ski Pack
For all skiers at home on all types of slopes and snow. Comfortable, higher-performance skis/snowboards that guarantee stability and grip even at full speed.
Ski types: Slips, All mounting, Female
Snowboard types: All mountain, Freestyle
Boots: Good quality shoes for a good support
Maximum equipment age: 2 years
Package includes: Skis/snowboards, boots and poles

Salomon X-Drive 75 Sti

Head Absolut Joy S

Rossignol Smash 7

Burton Progression
£105
Performance Skis Only
£79
Excellence Ski Pack
For the most demanding and experienced skiers. The highest quality skis for every terrain, both on-slope and off.
Ski types: Racing World Cup, Piste, All mountain, Free ride, Female
Boots: Hi quality and technical shoes for very good support
Maximum equipment age: 1 year
Package includes: Skis, boots and poles

Salomon X–Drive 8.3

Rossignol Experience 84 CA

Atomic Cloud Eleven Arc
£121
Excellence Skis Only
£91
Adult Helmet Hire
£21
Junior Champion Ski Pack Inc Helmet (Under 12)
For children 8-11 years at the 3-star or higher, as well as for older kids 12-13 years old at any level. Booking helmets is highly recommended it for beginners and children.
Ski types: high-quality skis (Racing skis, Twin tip skis)
Snowboard types: Junior
Maximum equipment age: 3 years
Package includes: Skis/Snowboard, boots and poles

Rossignol Hero Junior Multi-Event

Burton Ltr-Kids
£66
Espoir Ski Pack Inc Helmet (Under 12)
£49
Mini Kids Ski Pack Inc Helmet (3 - 5)
Perfect for kids under 6, to safely carve their first turns. Helmets are highly recommended for children.
Ski types: Junior
Package includes: Skis, boots and poles

Rossignol Roostie

Rossignol Princess
£49
Prices & Availability
PP - Price per person based on full occupancy