Booking your ski holidays early for the 2019/20 ski season means you will always get the best deals. Early booking discounts are currently available with us of up to 40% off and group discounts mean up to 1 in 5 people go free, some with free ski pass offers.
We offer ski holidays to suit all budgets and tastes including catered ski chalets, all-inclusive options, and slopeside hotels, amongst a range of other options. We have nearly 2 million skiing holidays available on this website from over 200 different holidays suppliers, all on one website.
Why choose to book your skiing holiday with skiline.co.uk?
Our holiday advisors have, on average, worked for over 17 years in this industry. They will make sensible suggestions on how to enhance your holiday experience and save money. Most importantly, we understand our clients demand both good service and a good price.
We have been nominated for the third year running in the World Ski Awards for best ski agent and a few years ago we won the best ski agent in the Daily Telegraph Snow Awards.
When you ask us to search for your ski holiday, we will work as hard searching for your holiday as we do when booking our own. We will search the whole ski market, our suppliers are not just British tour operators, we deal with Dutch, French, Austrian, Italian and German travel businesses to make sure we offer a wider choice and that our prices are always competitive. Our website features skiing holiday from over 200 different holiday providers, why limit your choice?
Ski Holidays 2019/2020 Trends
Catered ski chalets are still the most popular choice for groups, but all-inclusive skiing holidays aren't far behind in the popularity stakes. Club Med especially is a popular choice because our clients tell us "we like to no all the costs upfront without any nasty credit card surprises".
This year we expect our Huski catering options to be a popular choice enabling our clients to enjoy the lower costs of a self-catered holiday but with a "cooked meals" option which starts at just £125 per person for the bronze package, include 6 x breakfasts, 6 x two course even meal with wine for 6 nights catering, that's exceptional value for money.
By destination, the following countries are ranked in order of popularity below. France is leading the way in terms of popularity as it has for many years. Our preference is still for the big high linked ski areas that France does so well.
Ski Holidays costs and prices
Ski Line act as agents for over 200 different ski holiday brands who holidays feature on this website. We are never knowingly undersold. Our holidays start at below £120pp if you are willing to make your own way to the Alps.
Our catered ski chalets holidays start at £539 which include flights and transfers and additional discounts are available for groups. We offer a huge choice of chalets to suit all tastes and budgets, which include our Super Luxury chalets which offer some of the best mountain home available to rent in the Alps.
Club Med offer our most popular all-inclusive ski holidays, everything except travel insurance and ski rental is included. No more nasty surprises when you get your credit card bills as the ski pass, lunches, ski lessons or ski guides, drinks from the bar and snacks are all included in the cost of the holiday. So, at first glance, an all-inclusive ski holidays look expensive. Add in the extras not normally included and you quickly spot the value for money. Prices start at £975 for a weeks stay and include flights and transfers. Short breaks with Club Med start at just £718pp.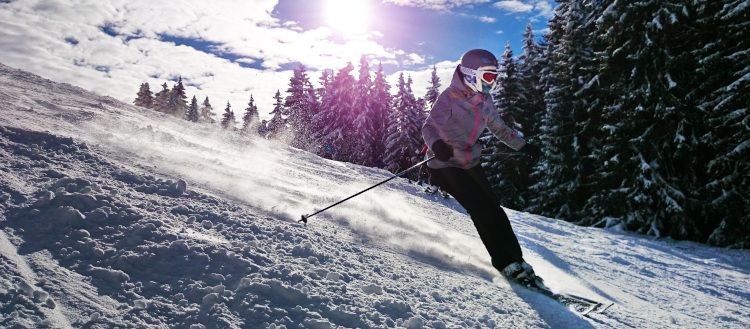 Most popular ski holiday destinations for the 2019/20 ski season
Key Ski Holiday Dates 2019/2020
Ski Holiday Types
Ski Holiday Destinations
... Read more