Ski Line has the best customer reviews of any UK ski holiday travel agent, in fact our customer reviews make us one of the most successful travel companies in the UK. This was recently acknowledged in the 2017 World Ski Awards when we were the only British travel agent to reach the final three in the global awards which recognise the very best in the ski industry. Before this, in 2016 we won the Daily Telegraph Snow awards for best ski agent.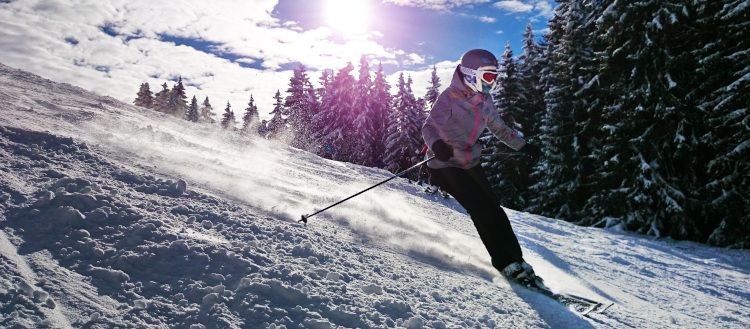 Most popular ski holiday destinations for the 2019/20 ski season
Key Ski Holiday Dates 2019/2020
Ski Holiday Types
Ski Holiday Destinations
Our team of ski holiday advisors have all been working in the ski holiday business for many years, at last count, on average, our team had worked over 15 years either at Ski Line or elsewhere. Its this in-depth knowledge of ski resorts and the accommodation we offer that sets us apart from others. Simply having worked a season in Val d'Isere isn't enough to secure you a job working with us, as it seems to be with our competitors. We only employ ski professionals.
We hope that our dealing with you, will be noticeably better than any other ski companies you may be talking to. We take customer service very seriously and we promise, when you ask us to find you a ski holiday, we will search as hard for your skiing holiday, as we do when we are booking our own. Our team know our ski resorts and the holiday accommodation we offer, we know which holidays to avoid and which ones are the best, we even know which rooms to book. It's this inside knowledge that sets us apart.
We are members of ABTA and hold an ATOL licence, so you can rest assured you have the financial protection, that today is so important.
We believe that a good travel agent should be able to offer a wider choice of holidays than skiers might discover on your own, that's why we deal with over 200 different ski holiday providers. Not just the normal suppliers that every travel agent deals with. Some of our suppliers operate just one ski chalet, others have over 120. We don't just deal with British tour operators, we act as agents for French, Spanish, Austrian, Italian & Dutch tour operators too to ensure we can secure our clients the best deals for their skiing holidays.
... Read more