Nearly all ski resorts operate a crèche of some kind, however, most of our clients with young children prefer to book a skiing holiday that offers childcare as part of the package. For several good reasons.
Crèches are in or near to the chalets, hotels and chalet hotel
The staff speak English, so your child won't feels isolated with foreign speakers
Any special requests such as food allergies can be passed on via the tour operator
Reasonable prices and cover that allows you to enjoy your time skiing
All staff that have contact with your child/children will have been CRB checked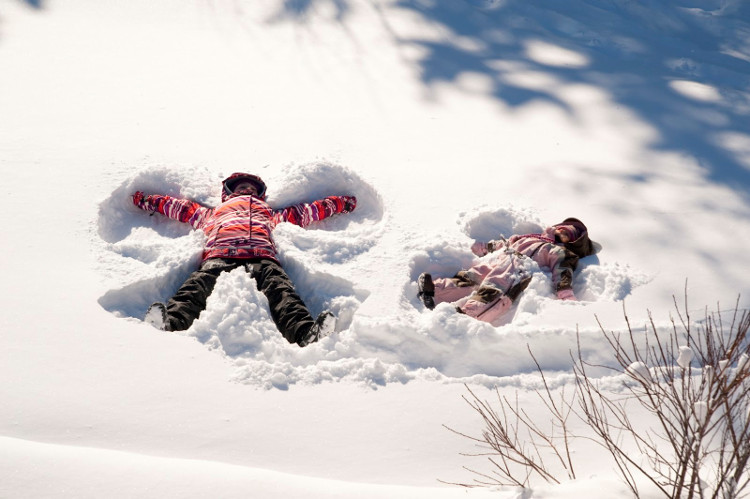 We recommend that you book with one of our specialist tour operators if you are skiing with a young child or children. The childcare teams with our tour operators are selected for their inexhaustible energy and a passion for anything fun. We are very sure your children will enjoy their holidays as much as you will.
It's important that you book early to make sure there is space in the crèche for your children as there are strict ratios of children to carers, once the crèche is fully booked, that its.
If you are booking a catered ski chalet if you require a room that will have space for a cot, these always sell out quickly, if you need space for two cots the problems are multiplied.
Skiline.co.uk deal with 6 tour operators that specialise in family skiing holidays, some of whom we have worked with for 22 years. All 6 of our family specialist ski holiday tour operators offer childcare for the overs 2 also, please call us for more details.
We strongly recommend the following skiing holidays for families
Chalet Hotel Des Deux Domaines, La Plagne, France
Club Med Grand Massif Samoens, France (NEW)
Club Med Valmorel, Valmorel, France
Chalet Hotel Crystal 2000, Courchevel 1850, France
Chalet Hotel Mariandre, Alpe d'Huez, France
Chalet Hotel Valverde, Gressoney, Italy
Club Med La Plagne 2100, France
Chalet Hotel Pepi Gabl, St Anton, Austria
Chalet Alpenblume, Obergurgl, Austria
Chalet Hotel Alba, Meribel, France
Chalet Hotel and Spa Le Savoie, Val d'Isere, France
Chalet Schatzi, La Rosiere, France
Club Med Cervinia, Cervinia, Italy
If you considering a skiing holiday with your family, call our travel advisors, we are all parents ourselves and know the pitfalls to avoid when booking a skiing holiday with young children. Our advisors will certainly help you get the best deal for your families skiing trip.
Club Med
Baby Club: 4 months to 24 month
We are huge fans of the Club Med all inclusive concept, for families the all-inclusive nature of a Club Med skiing holiday means families get exceptional value for money. We particularly recommend the new Club Med Samoens hotel and Club Med Valmorel which is particularly suitable for families with young children.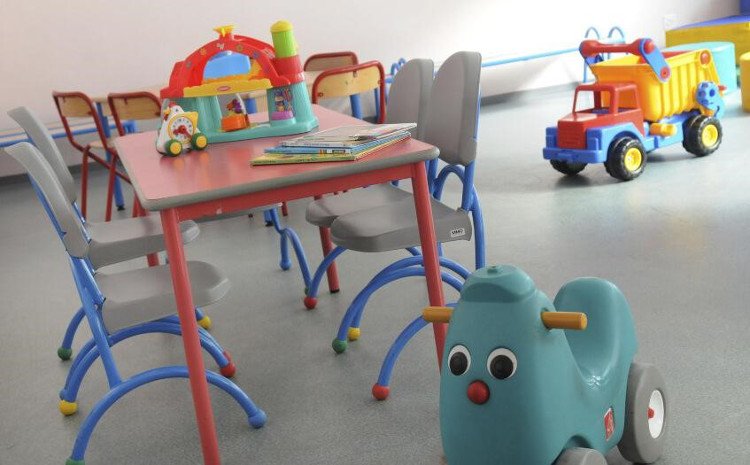 Although French is the number one language in Club Med hotels around the world, guests travel with Club Med from every corner of the world and English visitors are the second biggest market for Club Med, so English is widely spoken.
The rooms in most of Club Med's hotels are large enough to take a cot, many have interconnecting rooms which are ideal for families, but early booking is strongly recommended.
Book your skiing holiday early with Club Med and receive an Early Booking discount of up to 15%, by recommending family and friends you can claim an additional £180 discounts. Contact us for more details of the additional discounts available on any Club Med skiing holiday. We are Club Med's biggest agent in the UK and always get the best deals for our clients.
Childcare from the under 2's is available at the following Club Med resorts
Ski Esprit
Nursery: 4 months to 36 months
We have been dealing with Ski Esprit for 22 years, they were the original and first ski chalet tour operator to offer ski chalets for families. There are so family focused if you don't have any children in the group, you won't be able to book a Ski Esprit chalet. Because of this, they are always lots of other families and children, so friends are quickly made.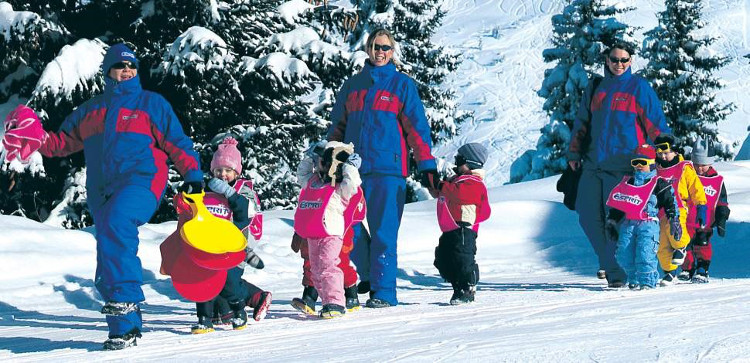 Most of Ski Esprit chalets have an in-house crèche or your chalet will be within a few minute's walk.
The nannies employed by Ski Esprit hold NNEB or similar qualifications.
Ski Esprit feature ski chalets in France, Austria and Italy including some family favourite ski resorts such as Les Gets, La Plagne, La Rosiere and Alpe d'Huez.
Le Ski
All Day crèche: 6 months to 12 months £300 or free to early bookers.
Le Ski are one of the best independent ski chalet operators we work with, our partnership goes back over 15 years. Le Ski offers one of the best early booking offers for families with Free childcare worth £300 all season on all dates, subject to availability. Add to this the free ski pass offers at Christmas and January dates booking a skiing holiday with Le Ski makes sense, but you better be quick!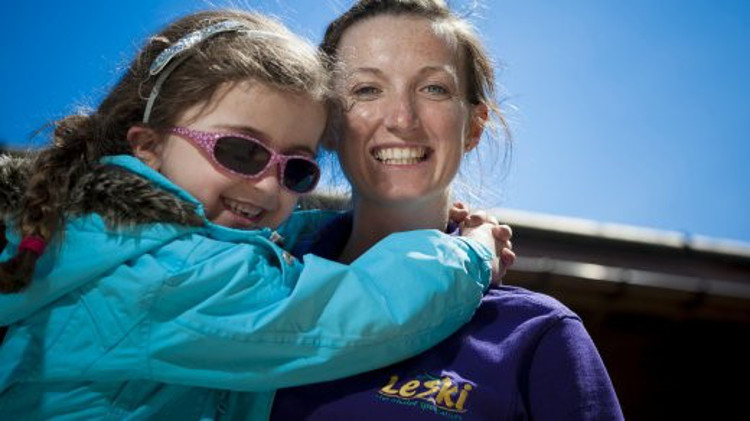 Le Ski's crèche services their ski chalets La Tania, a great ski resort for families. All staff are CRB checked and hold NNEB qualifications or similar.
Some of Le Ski's La Tania chalets have bedrooms suitable for families, but again these always book early.
Mark Warner
Baby Club: 4 months to 11 months
Toddler Club 12 months to 24 Months
Mark Warner has been a big name in both summer and skiing holidays for families. Mark Warner offer 6 chalet hotels that have an in-house crèche in Tignes, Val d'Isere, La Plagne and Les Deux Alpes. However, Tignes will only accept children over the age of 12 months.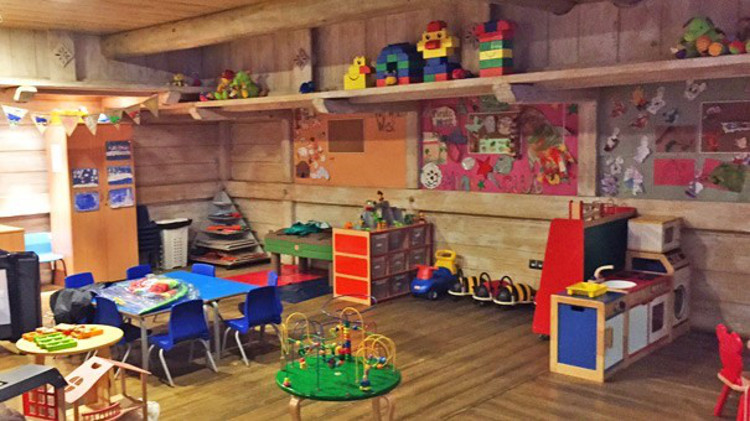 The Mark Warner crèches are fantastically equipped with save educational toys to keep your child stimulated. The nannies all hold the required qualifications or have at least 2 years' experience working with young children.
Childcare is available 6 days a week between 9:00 and 5:00, this included a supervised lunch. The cost per child is £285.
Ski Famille
Mini Marmots: 4 months to 4 years
Ski Famille is a new tour operator to Skiline.co.uk, we only started dealing with after they became ATOL bonded, today they offer carter flights from London Gatwick and by Eurostar, which is a great option for travel for families. Ski Famille have been in the family ski holiday business for 26 years. Feedback from our guests, so far has been very positive and we are delighted to be acting as agent for them.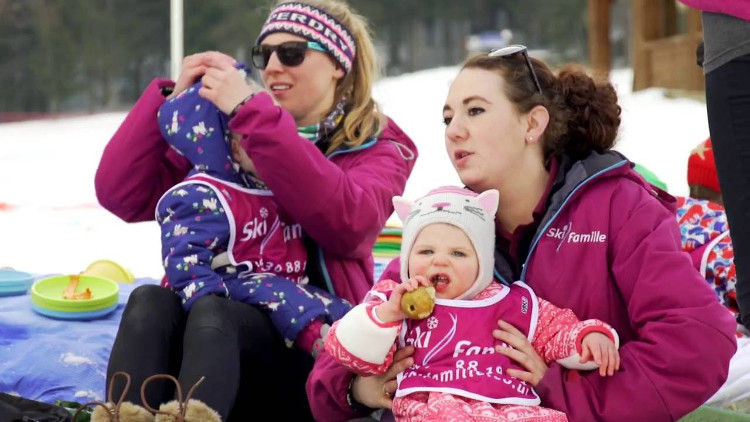 Ski Famille operate catered ski chalets in La Plagne, Les Gets and Reberty 2000 all popular ski resorts for families.
Ski Famille will look after children aged from 4 months to 12 years, please contact us for more details.
Ski Beat
Snowflakes: 3 months to 48 months
Ski Beat is another company we have a long history with, its now owned by an Irish tour operator but we have acted as agents for Ski Beat for 22 years. Ski Beat promises that your little VIP gets the best care available. The crèche operates from Sunday to Monday throughout the ski season between 9:00 and 5:00pm..

On peak family holiday dates shared nannies are available at a cost of £399 per child, this includes a supervised lunch. At all other times, only private nannies are available, please call for a quote.
Ski Beat operate catered ski chalets in some of the most popular ski resort in France including La Plagne, Meribel and La Rosiere.