Le Ski is one of our favourite independent ATOL bonded chalet operators. We have been dealing with them for over 16 years although Le Ski have been in the ski holiday business for over 30 years.
We were delighted to be with Nick, the owner of Le Ski, when he picked up the Daily Telegraph Snow Award for 'Best Tour Operator 2017'.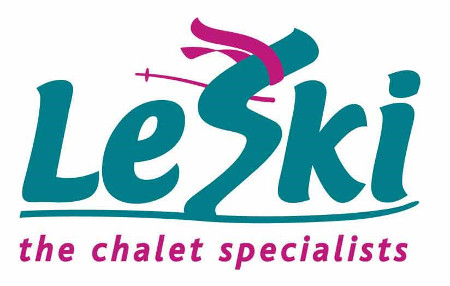 Le Ski, ski chalets
Le Ski offers catered ski chalets in the most popular ski areas with 18 ski Chalets in Courchevel, 4 in the beautiful resort of La Tania and 9 in our top selling ski resort of Val d'Isere. These holidays are available as ATOL bonded packages from both London Gatwick and Manchester airports. Their flights operate on Sundays. (a quieter travelling day than Saturday) Because the roads and routes to the mountains are much quieter and the airports are calmer on a Sunday, the transfers times are a little quicker too. Le Ski quote transfers time between Chambery and La Tania is 80 minutes, Courchevel 90 minutes and Val d'Isere is 2 hours, this is important if you are travelling with children or just can't wait to get your skis back on!
Le Ski sits with our Mid-Range ski chalets, they are a little more expensive than bigger brands such as Ski World and Ski Total, but we think you will be able to see the added value.
Nick who runs and owns Le Ski is one of our industries real gentlemen. He runs Le Ski in a very customer focused way. Complaints from our clients are very rare because Nick is very selective about who he employs. His teams in resorts are highly trained, not just in the skills required to run a ski chalet for a season, but also in their attention to the guest needs. That's why we strongly recommend Le Ski to our clients.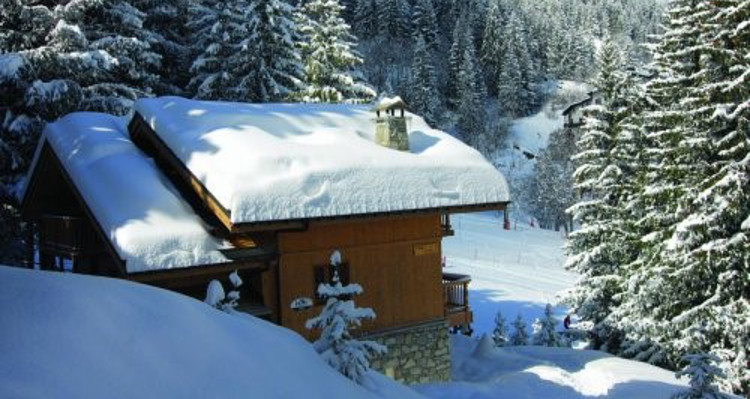 Le Ski's smallest chalet sleeps 2 people and its largest ski chalet sleeps 23. Le Ski have a larger proportion of smaller chalets sleeping 4 to 6 people than most other operators but the most common size within their programme are ski chalets sleeping between 8 and 14 people, a couple of La Ski's chalets sleep over 20.
Special offers and group discounts
The best time to book a Le Ski chalet is as early as possible. Book a whole ski chalet for your group and receive between ½ and up to 3 free places, more details on request. Often over the Christmas week and January dates the price includes a free ski pass, call for more details. The balance of your holiday must be paid before the end of July 2019 to qualify for this special deal.
Families love Le Ski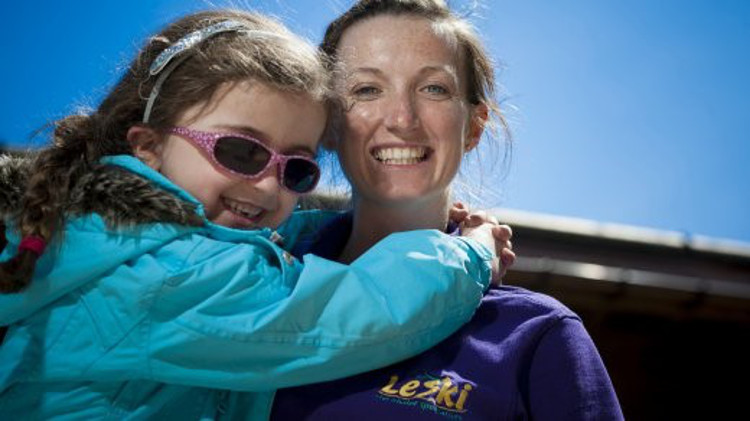 From Le Ski's family-friendly ski resort of La Tania, which is car-free and where most of the ski chalets are very close to the pistes they operate their crèche. It's purpose-built and an ideal base for your children to enjoy their skiing holiday as much as you will enjoy yours in the wonderful Three valleys ski area. Drop the Children off at 9:00 am and pick them up at 5:00 pm.
Le ski and ski hosting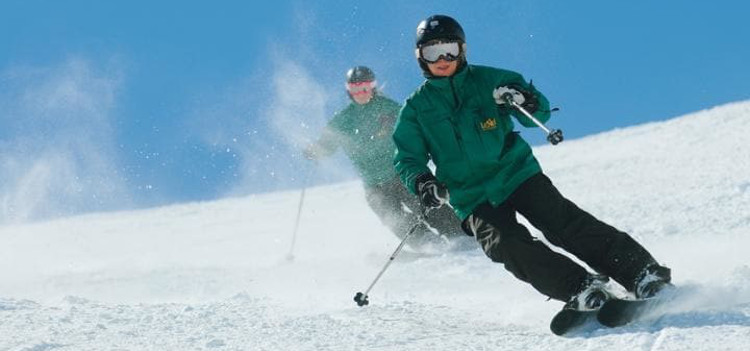 Le Ski shot into public attention after one of its ski hosts were arrested in France in 2013. The local ESF ski school in Courchevel believed Le Ski's hosts should not be leading small groups around the slopes and a long and we presume expensive legal case finally saw the end of British Chalet companies guiding their guests around the best slopes and pointing out the best restaurant's to guests who might have been unfamiliar with the resort. Ski Line were pleased to have supported Le Ski with contributions to their legal costs as did many other ski tour operators keen to see Ski hosting remain a feature of a ski chalet holiday.
Chalet staff and food with Le Ski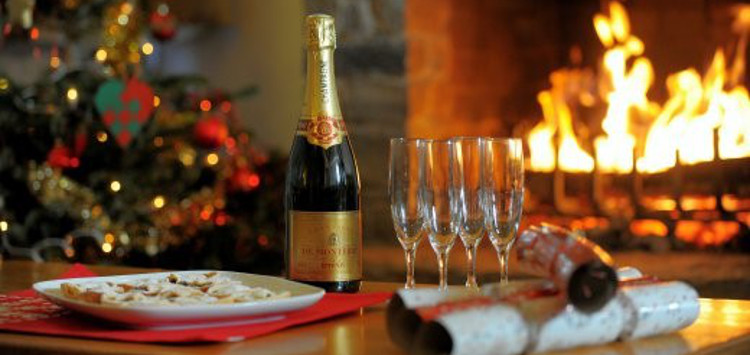 Good food is an important part of any ski chalet holidays and this is where Le Ski trumps many of the larger ski chalet operators. With just 31 ski chalets, Le Ski can afford to be much more selective when recruiting chalet staff; whereas a company the size of Crystal Ski has to pretty much offer a job to everyone who applies! We have noticed many of Le Ski's staff return year after years, so we believe they are good employers too.
Certainly, the feedback from our clients who have travelled with Le Ski has always been positive.
Breakfast gets you ready for a day on the slopes
Your day starts with "proper British tea" None of that Yellow Label rubbish! Or freshly brewed coffee! A continental spread of fresh crusty baguette, jams, Yoghurt, fruit and cereals will be laid out ready for you! The chalet host will take orders for the daily special cooked breakfast, this changes daily but includes all the old favourites.
After skiing tea
When you return to your Le Ski Chalet your host will have cleaned and tidied and prepared a fresh tea for you, Tea and coffee is available and freshly baked cake, don't eat it all, remember the others!
The evening meal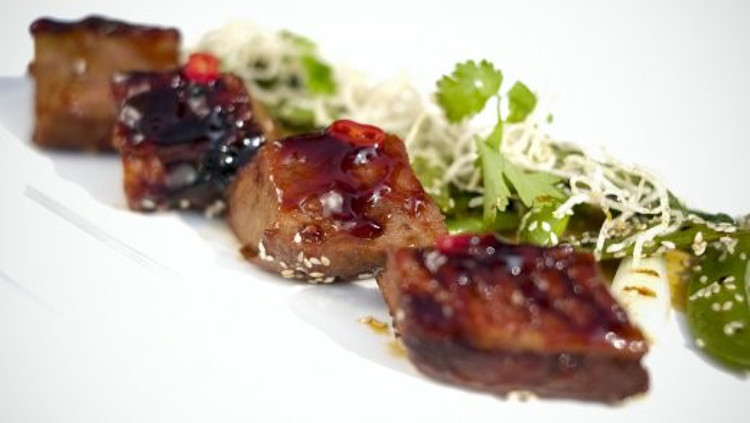 This is served on 5 of the 7 nights of your stay. Two nights a week the staff have the night off. The chalet staff night off is normally a Wednesday and Friday, Ski Line are happy to recommend suitable restaurants and make reservations for you and your party.
A chalet holiday is about the company, whether they are your friends or family who have booked a chalet for your own group or you are sharing your chalet with new found skiing friends you didn't know. The chalet evening meal is the place you all come together and for many becomes the social heart of the holiday. Le Ski know this and their chalet hosts are trained to deliver good dinner party quality dishes. All homemade from fresh ingredients. Prepared in a hygienic kitchen!
Sample Menu
Salmon and Pea risotto served with a parmesan crisp
—
Slow-cooked Belly Pork
Served with fennel flavoured with star anise and apple and raisin compote
Chinese style cabbage, Fondant Potatoes and caramelised carrots
—
Trio of lemon desserts
Mini lemon tart, lemon sorbet and a lemon madeleine
—
Freshly ground coffee and mints
—
Unlimited Red, White or Rose wine are served with dinner
Sample Vegetarian Menu
Pea, feta and quinoa spring rolls served with a roasted tomato salsa
—
Homemade Gnocchi with leaf spinach, tomatoes, basil and olives
—
Orange and Cardamom Panacotta served with a dark chocolate and Grand Marnier crisp
—
Freshly ground coffee and mints
—
Unlimited Red, White or Rose wine are served with dinner
Upgrade with Le Ski wine lovers package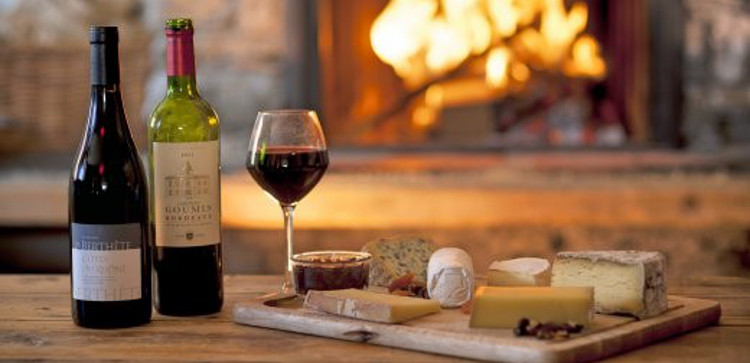 The chalet wine is good, by chalet wine standards, but if you are a wine lover, choose the Wine Lovers upgrade which is around £40pp extra for 6 bottles of some very special wines. Examples of 2017 selection included the AOC
2012 Domaine le Berthet Cotes du Rhone
2010 Chateau Goumin
2011 Saumur Cuvee Signee Eric Laurent
What's included in a Le Ski holiday
Charter flights from either LGW or MAN via Chambery (Sunday to Sunday)
Return coach transfers between Chambery and your ski chalet
Chalet board, cooked breakfast, afternoon tea and on 5 nights a week a three-course evening meal with unlimited wine.
Champagne reception on arrival and canapes, cheese board on Saturday evening.
Hand and bath towels, changed mid-week
Ski Hosts have now been suspended(Sorry)
In resort services of the Le Ski reps
Resort tax and VAT approx. £40
Le Ski's Ski Carriage
Le Ski charge £35 per set of skis if booked in advance or £50 if booked at the airport. It's essential you advise as early as possible if you intend to bring your own skis on a flight. Spaces are limited to first come, first served.
Booking a Le Ski Holiday through Skiline.co.uk
Our staff have visited many of Le Ski's chalets and are in a good position to provide you with independent advice on which chalet from Le Ski and other suppliers is most suited to your individual needs. When booking through Ski Line you won't pay a penny more, our service is free, we are paid a small commission by all the 200 tour operators and suppliers we act for. Ski Line was awarded the Daily Telegraph Snow award as the best specialist ski agent in 2016. In 2017 we were nominated as one of the best 5 online travel agents in the UK, by the Travel weekly. We were the only ski company to be nominated.
We are happy to book your ski school requirements and our ski rental prices are, (we believe) the lowest available anywhere, backed through our partnership with Ski Set.