Ski Holidays With Childcare
Skiing with children under the age of 12 needs a little extra planning, You might consider the transfer time between the arrival airport and your chosen ski resort an important factor. For many parents, the key issue is childcare, which enables parents to enjoy their skiing as they did in the years before parenthood.
Ski Line offer a number of suitable options that are proven to work well for families, which include over 100 catered ski chalets that include childcare. Some of these offer the creche in-house, while others the creche is just a short walk away. Typically, these ski chalets will care for children from 17 weeks old up to 12 years.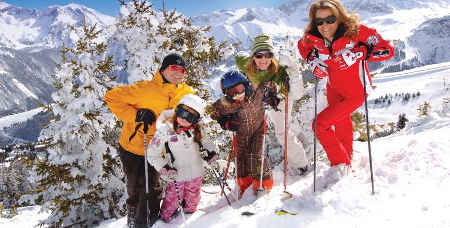 By the age of 3, we consider that some children are ready to start learning to ski and chalet operators offer a range of age-appropriate skiing lessons, which include a supervised lunch and morning/afternoon childcare. For younger children, these lessons are often held in the afternoon, when temperatures are a little warmer.
Every child is of course different but from the age of 5 to 12 years the childcare package could include a combination of full days ski lessons with a supervised lunch or a combination of morning/afternoon lessons and childcare and evening supervision.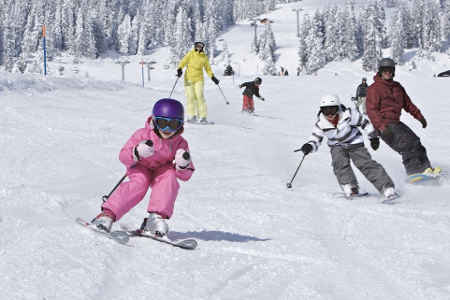 The staff in our ski chalets are CRB checked, English speaking and are qualified nannies to NNB level.
In addition, we have a number of larger chalet hotels by tour operators such as Mark Warner, Ski Esprit and Ski Famille, for example. These chalet hotels are often in ideal locations for families, close to the ski runs and near to the ski school meet point. These are always popular with families who prefer to holiday with other families.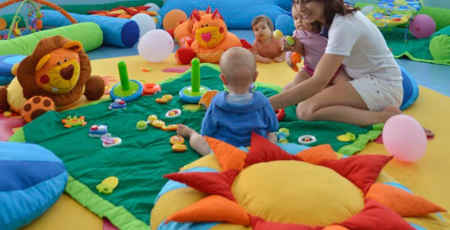 Club Med has become one of the most popular choices for families over the past 7-8 years and we are now Club Med's largest agent in the UK.
Listed below are the ski holidays that are ideal for families and where childcare in an optional extra to the normal ski holiday experience. Most of our staff have skied at some point with their own children, we offer advice and suggestions of the best places to stay.
Popular Ski Holidays With Childcare
... Read more
Loading holidays ...