One of the best things about skiing is that it can be enjoyed by people of all ages, of all backgrounds and even of various fitness levels. Not everyone should head for the trickiest slopes or most challenging runs but if you are looking for an activity, and holiday, that appeals, to all ages, a skiing trip could be exactly what you are looking for. At Ski Line, we are committed to helping you enjoy the trip that is best for your needs and we are here to ensure that you enjoy family friendly skiing fun.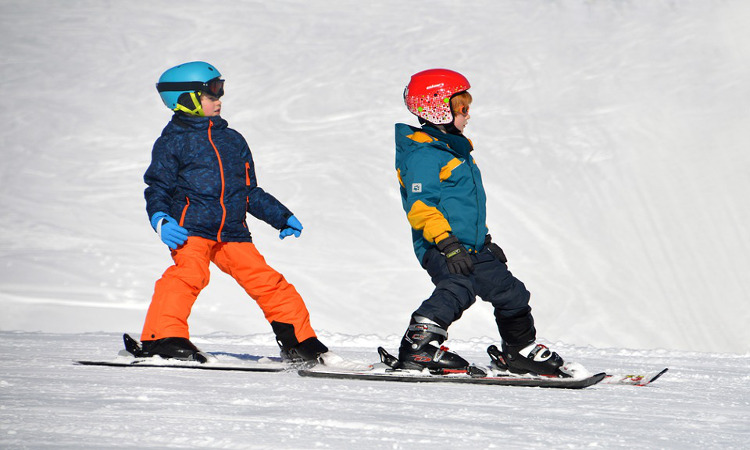 As you will know if you have children, you often need to compromise to find the most suitable destination. There are plenty of fantastic skiing resorts in Europe to choose from, but you may decide it is best to opt for a purpose-built destination as opposed to one that captures nature at its very best. The quality of the backdrop in your images may be slightly less stunning than you would hope but when it comes to making sure everyone in the travelling party has a fantastic time, purpose-built ski resorts can make a significant difference.
Many ski resorts have been designed for families
A lot of modern ski resorts have been constructed with families in mind and you will find that there are plenty of non-skiing activities to enjoy. Okay, you may be able to enjoy bowling and ice skating close to home, but it is good to have a level of variety when you are abroad.
However, if you are looking for resorts that allow your youngsters to hit the slopes and develop their confidence, there are options to consider. You want to find a resort that has a fantastic nursery slope and thankfully you are not short of options. Destinations like Val d'Isere and Meribel are perfect destinations because these have well-regarded ski schools which will ensure your youngsters receive the highest standard of tuition. You may think that you have the skills and expertise to teach your youngsters how to ski but to provide them with the best start on the slopes, hire reputable instructors and allow them to enjoy the benefits for many years to come.
Even teenagers can enjoy a family skiing holiday
If your family is slightly older and you are trying to find the perfect resort for teenagers, you will know how frustrating this can be. This doesn't just apply to skiing holidays, finding anything that pleases teenagers can be a challenge. However, if you are of the mind to allow your youngsters a slight sense of freedom, a contained resort could be the best for all the family. Options like St Anton, Val Thorens and Mayrhofen are all fantastic options that are worth considering for a teenage family. These resorts also allow you to sample some of the nightlife that skiing resorts are famed for.
Of course, it may be that the family members you are looking to cater for are in their golden years. If you are travelling with elderly relatives, visiting a mountain town could be the best way to ensure everyone has fun. Options like Zermatt and Chamonix are likely to appeal to the family members who have seen and done it all before.
No matter what sort of family skiing holiday you are looking to book, it makes sense to book with the experts. At Ski Line, we look forward to helping you enjoy a fantastic skiing holiday with your loved ones.
Best family ski resorts