La Tania is one of the villages connected to the famous Three Valleys ski area, 600km of perfectly linked skiing between Courchevel 1650 and Val Thorens which is more skiing than you could possibly ski in a week. Chances are, if you have ever had a skiing lesson in Courchevel or Meribel, your instructor will have brought you to La Tania for lunch, it's a favourite because of the sunny terrace and value for money, not found in the more famous resorts nearby and of course they will love the wonderful runs down to resort.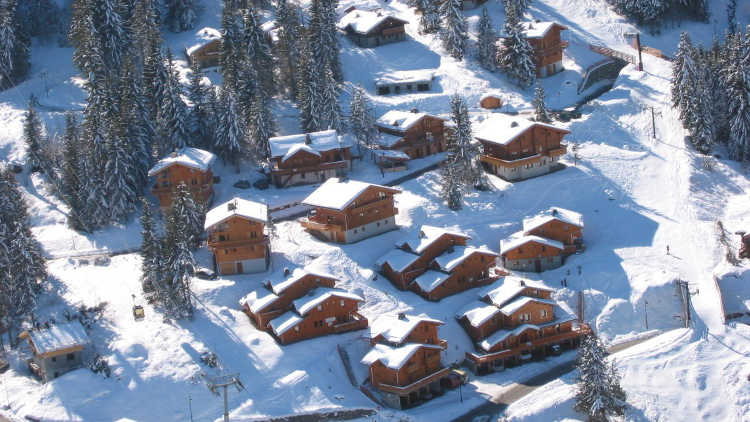 La Tania is located just to the right of and below Courchevel 1850 at an altitude of 1350m which is just 50m below the height of neighboring Meribel. It's a small village, originally built to house athlete's in the 1992 winter games but is now 'chalet central'. There are two great ski runs down to La Tania, one red the other blue (three if you include a rather awkward zig zag Green) are great fun. We think that the blue is the best in the three valleys.
One bubble and a short lift bring you up to the ridge above Courchevel 1850 in the heart of the ski area and all that has to offer.
Despite the awkward green run, we think La Tania is suitable for all levels, including beginners, there is an excellent safe nursery slope in the village, or access to a network of confidence building green runs which are around Courchevel 1850 and will have beginners skiing in no time. We suspect the "awkward green" which was added a few years ago, is there just to show beginners it's a resort for them, but the reality is that sections of the green run alongside the red! But don't worry, if you don't fancy the green or the blue, you can always get the bubble lift back down.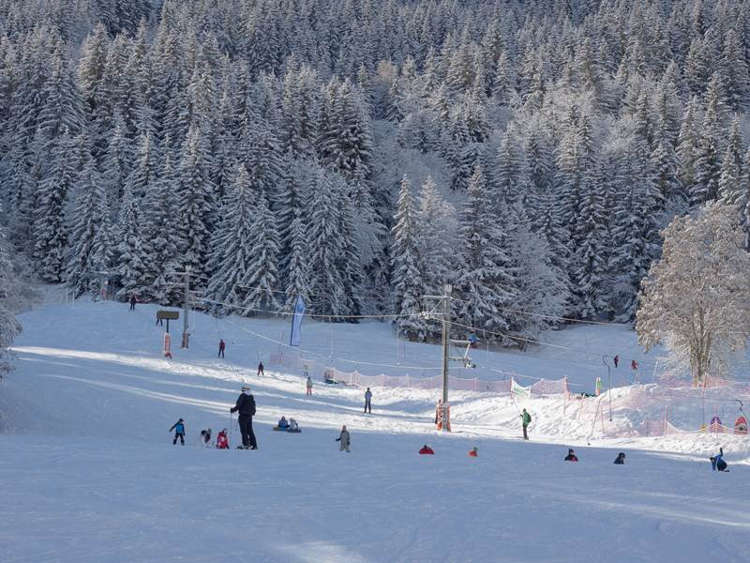 We offer a great choice of catered ski chalets here to suit all budgets, some with first class childcare. There are limited hotels and a small choice of smaller apartments available, a legacy of the 1992 games.
Popular Properties in La Tania
La Tania we believe, offers a great choice from Meribel or Courchevel. The resort is car free and compact. The nightlife isn't too bad either for a small resort, where there is live music and dancing in a couple of late night bars.
... Read more