6 great ski holidays ideas for a successful family ski trip
12th February 2020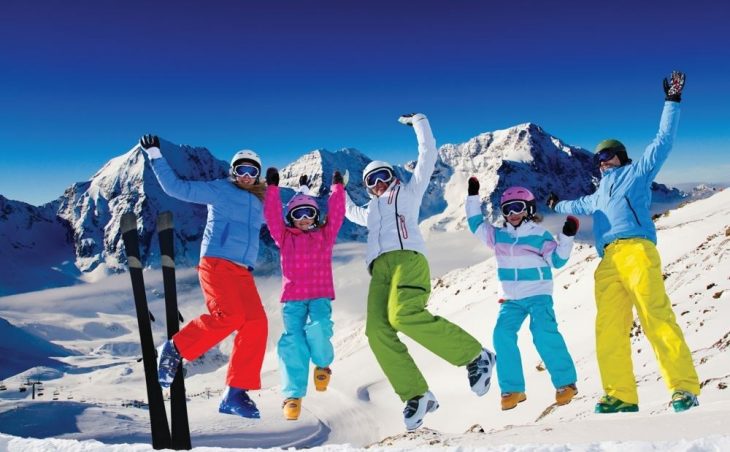 A skiing holiday for parents can be a real chore! The morning rush of getting the children dressed and fed, the collection of ski's and poles, clipping up ski boots and rushing to get them to the ski school meeting point on time is stressful for parents…!
A few hours later rushing back to collect your starving children in time for lunch is hardly a relaxing holiday for the grown-ups.
I learnt the hard way with my own children, (now adults) on one of our early family ski adventures.  We stayed in a nice chalet hotel, about 500m from the centre of Kitzbuhel, for us it ticked one of our boxes as it had a swimming pool.
With young children in tow, our après ski days were over for this trip and we thought a pool would keep everyone happy!  The reality was that the children complained that the pool was too cold and 500m from the centre was too far. Despite the resort bus pulling up right outside the hotel…. It was always too packed by the time it reached our hotel. This meant either leaving even earlier before the bus was full or face a 500m brisk walk in ski boots.
Our priorities changed for all our future family ski trips. We listed in order of importance, what we considered to be the most important criteria for a successful family ski trip.  Our non-negotiable must-haves had only 3 top priories:
Location of accommodation to the ski school meeting point.
Not having to return at lunchtime, as a couple we enjoyed our mountain lunches.
Staying in a hotel or chalet with other families with children of similar ages.
Decisions about transfer times between arrival airport and ski resort are important factors for families with very young, or children that suffer from travel sickness.  Obviously, considerations about the family's ski ability will rule out some resorts, but the location of where the family is based is key to a successful family ski trip.
Here are my favourite top 6 ski holidays for families with younger children
Chalet Hotel Crystal 2000, Courchevel 1850
Crystal 2000 Is a hotel run on a catered ski chalet basis and operated by a British tour operator. This hotel is run by British staff including qualified nannies who will care for children from just 17 weeks old in the hotels in-house creche.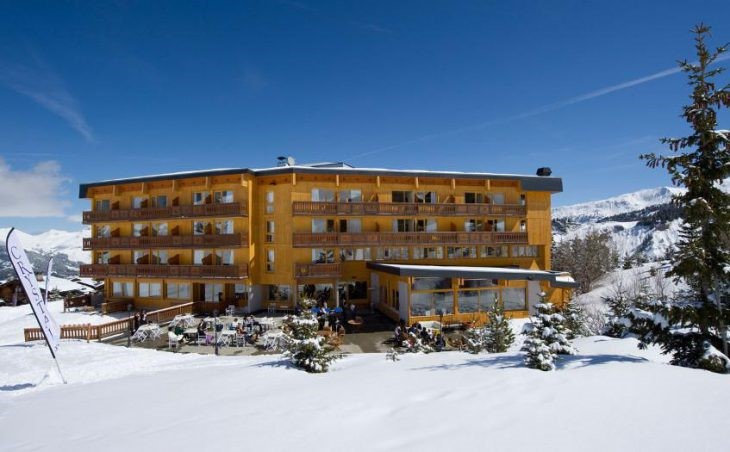 These services make for a great relaxing holiday, with other families.
This hotels location couldn't be better, being right on the slopes overlooking the Altiport above Courchevel.  If you have skied with young children in Courchevel, chances are, their favourite ski run was the Pralong, it's where I taught two of my children to ski.  A long gentle blue run leading to the very heart of Courchevel 1850 and the ski school meeting point.
Being a family hotel, all the other guests have children too, friends are quickly made and the children's indoor adventure centre, within the hotel building is a popular hangout for children staying here.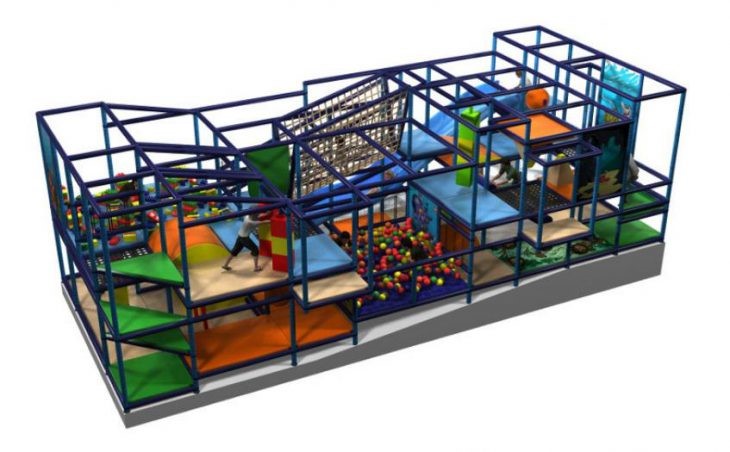 The hotel has a variety of different room sizes and configurations to suit most family sizes from twin and double rooms with a sofa bed, triple rooms and interconnecting rooms sleeping 4 to 6 people.  Most of the rooms have space for a cot.
The childcare offers lots of choices, with age-appropriate childcare available which includes a pickup and delivery service to the ski school, supervised lunches, afternoon childcare or afternoon ski lessons, which helps ensure the parents have fun too.
Full catered chalet board is included in the package, this includes breakfast, afternoon tea and an early supper for children as they are always hungry after skiing! Then its dinner time for adults whilst the childcare team entertain the children, the adults dine together with a 4-course meal with wine.
As with all catered ski chalets, that staff have a well-earned night off, so one evening a week, you dine at one of the local restaurants at your own expense, the hotel lays on a minibus service for this for guests.
Chalet Hotel Crystal 2000 is now on sale for the 2021 ski season adult prices starting around £950 for an off-peak week, rising to £2,000 for the peak February half term week. Generous discounts are available for children sharing a room with parents.
The holiday is available with flights from regional airports around the UK including, London Gatwick, Stanstead, Luton, Bristol, Birmingham, East Midlands, Southampton, Manchester, Newcastle, Glasgow or Edinburgh.
Chalet Valentine, La Rosiere, France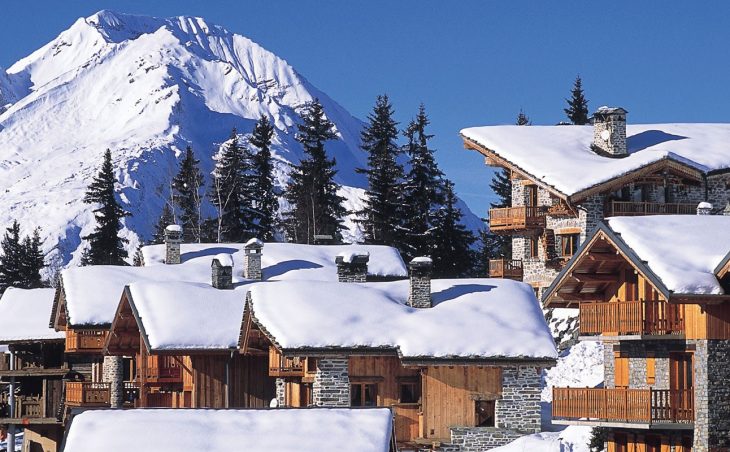 This tiny chalet is perfect for a family of 5 who doesn't want to share their chalet with other families but does want the children to mix with others.   Chalet Valentine is an apartment-style catered ski chalet, located in a much larger complex  'Les Grand Alpes' which also contains other catered chalets run by the same British family specialist.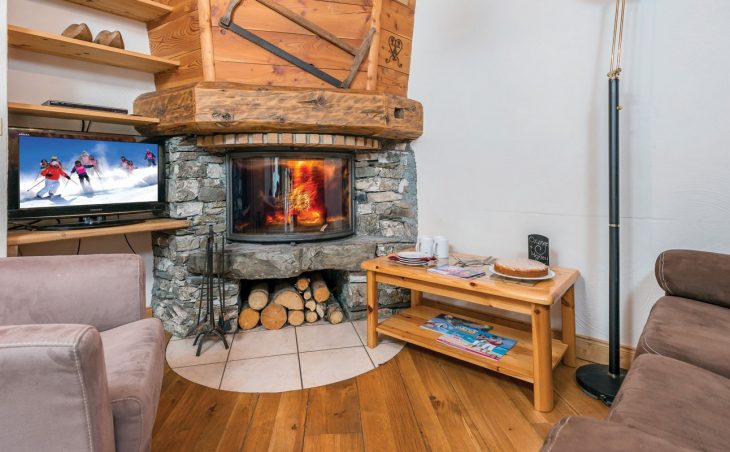 The winning point to Chalet Valentine is its location, right on the nursery slopes and next to the ski school meeting point so it's an ideal choice for a family with young children.  Childcare is on hand, either all day for children from 17 weeks, or for children in ski school, a pickup service after ski school with lunch.  In the afternoon, childcare is available with snow play and tobogganing, or organised play, indoors in poor weather. Older children can book afternoon skiing lessons or try out snowboarding.
All of the childcare facilities and creches are located within the Grande Alpes building, making it easy for parents.
In the 2020/21 ski season expect to pay between £900 to £1,500 per adult for a week's rental on full catered chalet board. Flights are available from most regional airports, and generous discounts for children, depending on the week of travel and if they are sharing a room with parents.
La Rosiere is a good option for families with young children trying skiing for the first time as most of the slopes are south facing, meaning they are warmer.  From December to February, when temperatures are cold, ski lessons for young children are held in the afternoon.
La Rosiere is also a good option for the parents, it's linked to the Italian ski resort of La Thuile and a great place for a long lunch that's a possibility when you haven't got to rush back!
Club Med Samoens, Samoens, France
The Club Med concept is popular with families, the all-inclusive price is simple and a joy for children to be able to order drinks and snacks without asking you for pocket money. Ski lessons with Club Med are all day and included in the cost of the holiday, as is the ski pass, meaning no nasty credit card bills when you get home.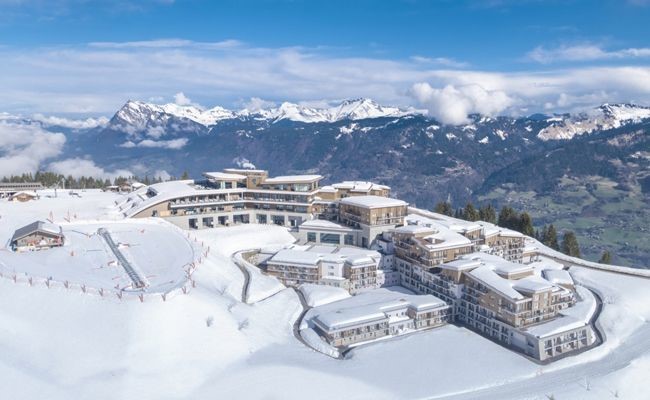 Children are cared for from 4 months, but remember to bring their inoculations card, as, without it, your child won't be accepted in the kid's club.
It's the simplicity of having everything under one roof that makes Club Med a popular choice with families. Childcare is available in most of Club Meds ski resorts, but I chose Samoens above all the others. Why? that's simple, the location of the hotel which is built on a sunny plateau a cable car ride above the village.  This means that you can ski first tracks and avoid lift delays which have always been a problem with staying in Samoens itself.
That rush in the morning is all the more simple when you have a huge ski locker with heated boot warmers, and lots of space to get the children ready for their ski lessons. Just walk out the door and you have arrived at the ski school meeting place!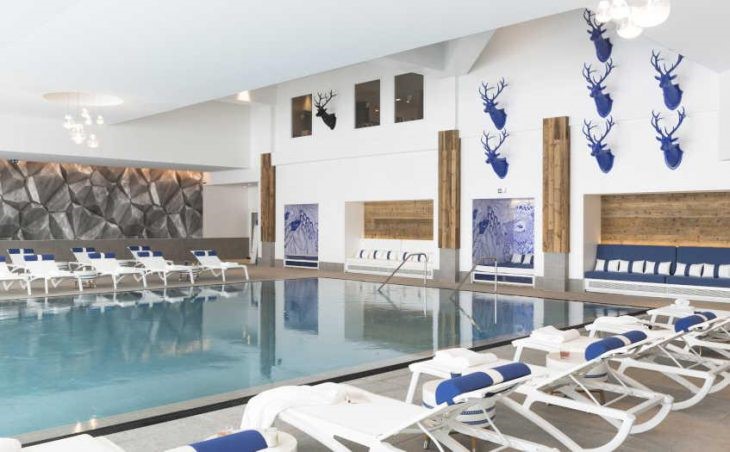 The hotel has everything a family holiday needs, with Interconnecting rooms, a spa with an in-out (heated) pool, saunas, hot tubs, a dedicated family dining room, kids' clubs and teenagers spaces.
Club Med sell their hotels worldwide and guests come from many different locations around the world, giving it an international feel.
Chalet Hotel L'Ecrin, Tignes, France
Another Chalet hotel runs on a catered chalet basis is the fabulous L'Ecrin in Tignes Lac.  It's operated by a British tour operator which also includes childcare for children from 4 months to 12 years old in the hotels own creche.
Children of skiing age are escorted to the ski school meeting place, only 100m away. The nannies will collect them again returning them to the chalet hotel for lunch. During the afternoon children can either continue with ski lessons or take part in age-appropriate activities.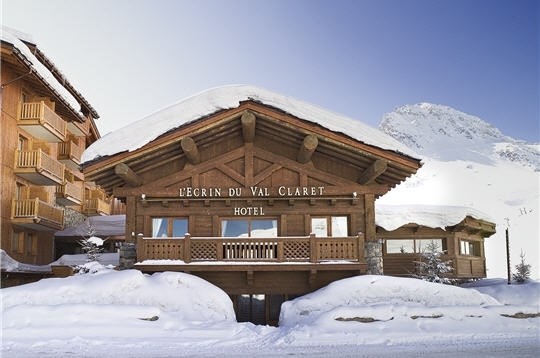 Chalet Hotel L'Ecrin is sold as an ATOL bonded package with flights from London Gatwick, Birmingham and Manchester.
This chalet has catered chalet board which includes breakfast, afternoon tea, soups and hot drinks with home-baked cakes and 6 nights of evening meals with wine. Staff have one night off a week, and you dine at your own expense on this night.
Having an indoor pool and spa goes down well with families and is a popular spot after skiing.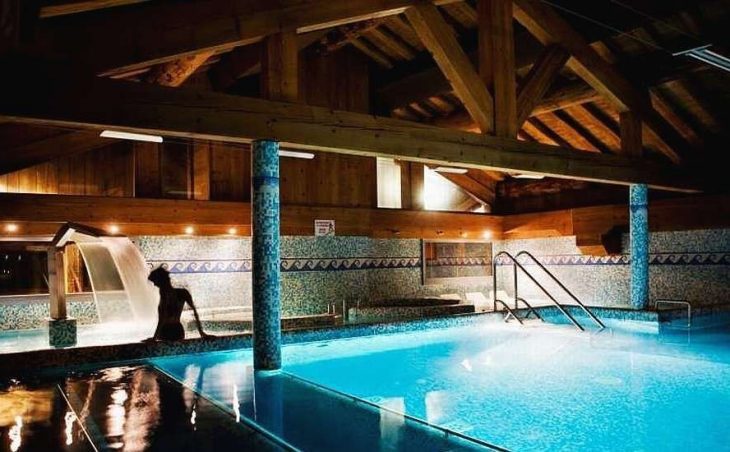 The room types are a little limited for families, the biggest rooms are always the first to be booked, children's prices are good when sharing a room with parents.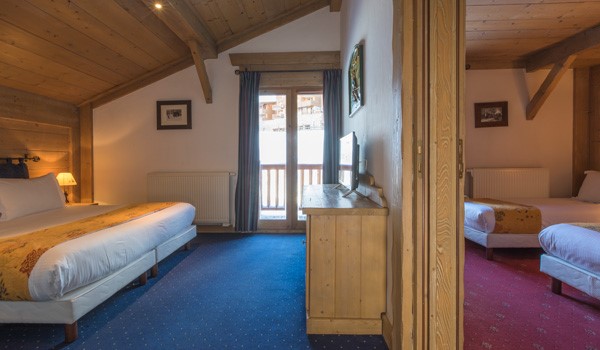 Expect to pay between £900 to £1900 for a weeks stay at Chalet Hotel L'Ecrin per adult, discounts are available for children, the amounts dependant on the room type, the age of the child and the week being booked.