What's all the fuss about Multi-generational holidays? Skiers have been doing it for decades!
17th January 2022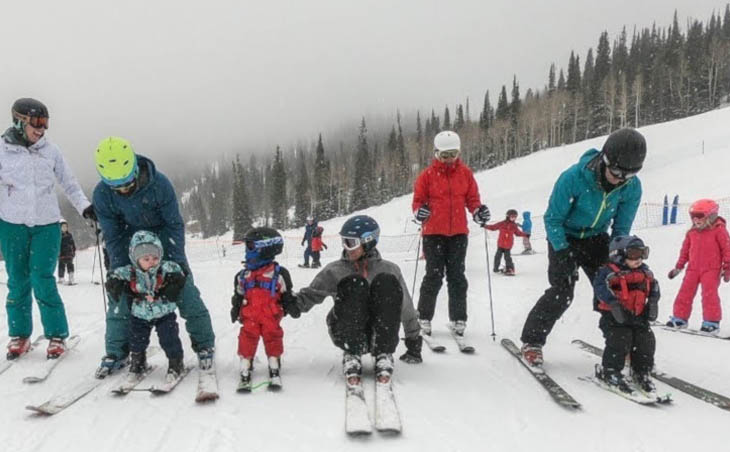 It would seem that other sectors of the holiday business are starting to see a trend of multi-generational holidays in their sectors too. Thomas Cook, published a report on holiday buying habits. Thomas Cook announced holidaying with kids, parents and grandparents, was becoming more the norm.  Well, that's been happening in the ski sector for years
There is nothing like a ski holiday to glue a family together.
A family ski holiday is a family adventure and is very special, many are booked and paid for by the grandparents, with a contribution towards some of the costs being paid by parents.  It's the older generation that have the biggest disposable income as families nowadays pay mortgages costs and school fees. Let's face it, a skiing holiday isn't cheap by the time you factor in all the hidden costs such as clothing, ski passes and lessons.  Once you have invested, families often continue skiing together for years after the children become adults and have children of their own.
I became a grandad two years ago, little Isla and her new sister Olive will be joining me, Sarah and my son Sam and I hope my daughter in law Kim within the next 4 years.  I can't wait to ski as a family group!
I've been through the beach holiday thing with my children, there are only so many sandcastles one can build before boredom sets in and my children were always on the lookout for other children to befriend on our summer holidays so they could go off and play together.  My only function was to keep them safe, apply sun lotion and keep a steady flow of food drinks and ice creams available.
My ski holidays with my family are quite different. We spend the whole week together, chasing each other, racing, jumping and chatting on lift rides and enjoying long lunches on cold, or sunny days.  Sure, while they were young, I had the same duties of sun cream and refreshments as on my summer holidays, but we spent more quality time together skiing than we ever did on a beach.
Suggestions of the best ski holidays ideas for multi-generational family groups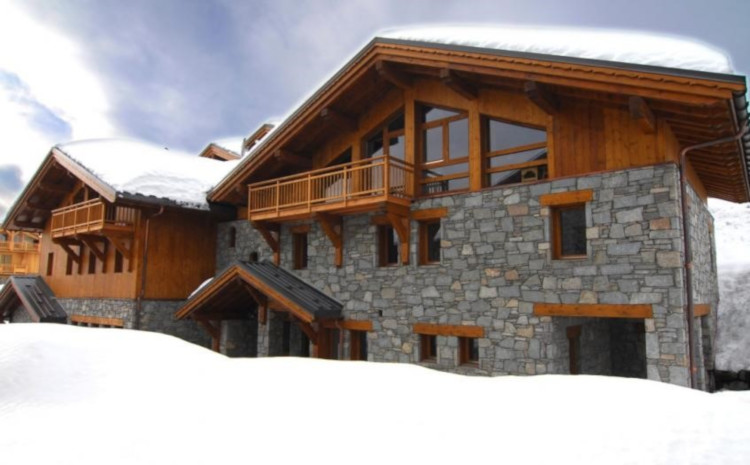 Of course, they are many factors to consider such as the age of the youngest children, so the distance between the airport and ski resort might be an important factor for those with younger children.
The ski or snowboarding ability of the family members is important too. Not all ski resorts are good for all levels.
Another important consideration is if one, or both of the grandparents are not skiing anymore.  Not all ski resorts offer good activities for non-skiers, there is a limit to how many bobble hat shops you can visit!  Just because the grandparents stop skiing themselves, doesn't exclude them from any of the family fun as we can arrange a 'sit-ski' with a fully trained "driver" to get any non-skiers on the slopes without the need for any training or involvement themselves.  For many, the thrill of joining in the slope fun is the real pleasure of skiing with family members.
Families that ski together, stay together.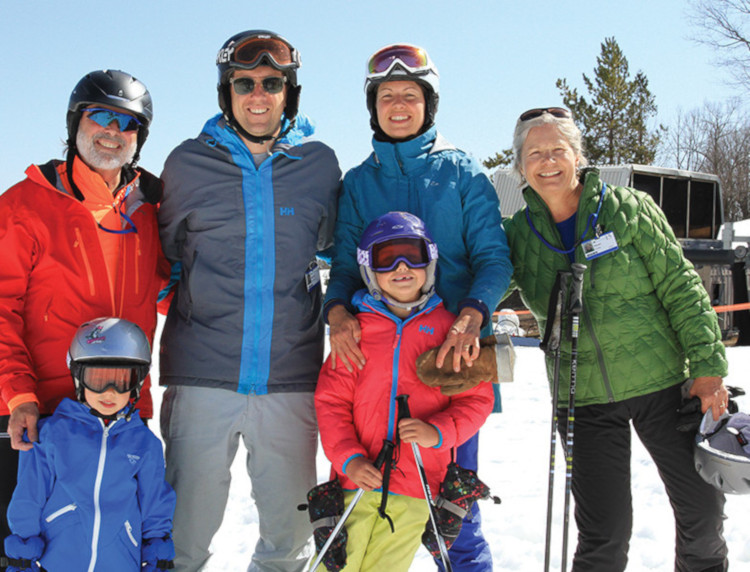 Catered ski chalets are the #1 choice for multi-generational groups. It's a very inclusive holiday with shared meals, and some even have a hot tub or sauna to share.  Parents and grandparents alike will appreciate the chalet staff do all the cooking, cleaning and making of beds.  But above all it's an opportunity to spend special time together.  Evenings can be relaxed with games played around the fire. Most catered chalets will offer an early tea for the children so that the adults can enjoy a relaxing supper once the children are tucked up in bed.
Club Med is becoming increasingly popular too with large family groups.
Cost is often a deciding factor, the all-inclusive nature of Club Med's skiing holiday means the ski passes, ski lesson and all of the meals are included, this often means saving of £1000's for families. The only drawback might be the ski classes mean the children are separated from the grown-ups while in ski classes, or maybe that's a positive thing, that allows the adults to enjoy a higher level of skiing, at least for a few hours each day.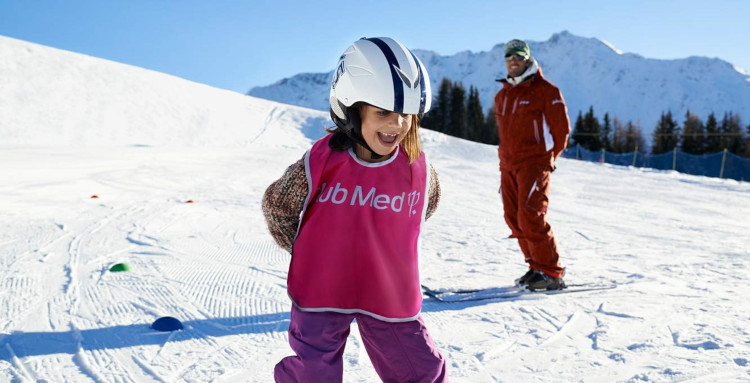 Popular ski resorts for multi-generational family groups
It's best to book as far in advance as possible, not only to secure the best price, but for good flight times too, and it's important to remember that the best places to stay and always the first to sell.
Morzine and Les Gets enjoy a big ski area, but the local mountain pass can keep everyone nicely contained if that's needed.
Chalet Savoy in Morzine is in a fabulous location for both the slopes and centre of Morzine which is a fun little town. We have had a wonderful family Christmas holiday here, the service, the chalet, the food and of course the skiing were all spot on!
Chalets Bogart (sleeping 12)  and Bacall share the same great location in Les Gets and are run by a company specifically designed for families. There is childcare available and there's also an outdoor hot tub.
Meribel and Courchevel are very popular with families, it's a little longer from the airport but for 600km of perfectly groomed pistes, we think it's worth a tiny effort getting there.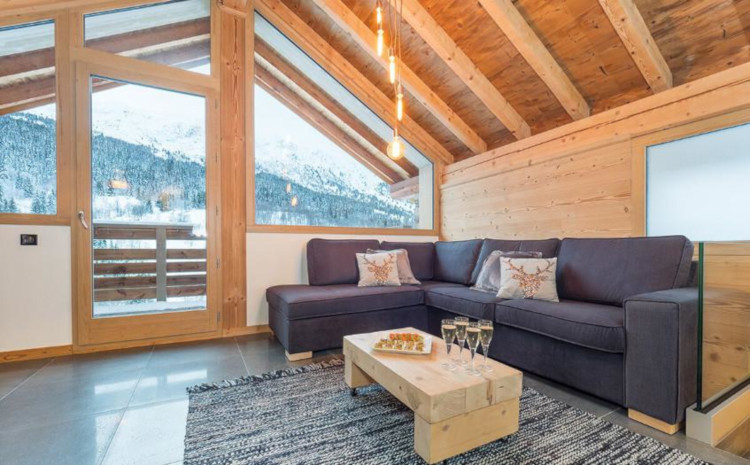 If you need something a little larger for the whole multi-generational family to enjoy go for one of our larger chalets such as Chalet Alysson (sleeping 13) and only 250m from the lift,  or a chalet hotel such as the ideally located (next to the lifts) chalet Hotel Les Grangettes.
Flaine is a good choice, or if you prefer an all-inclusive ski holiday the newly opened Club Med above Samoens gives ski in ski snow-sure slopes
Val d'Isere has a reputation for good off-piste skiing, but it works very well for ski groups with a wide age spread too.  There are some excellent ski chalets to suit all tastes and pockets.  Val D'Isere is particularly well set up for children as the sports centre has a large soft play area for smaller children and a climbing wall for the older ones as well as a swimming pool. There's a working farm in the village set up for visits so that children can meet the various farm animals.
The centre of Val D'Isere has the main nursery slopes with plenty of places for mums and dads or grannies and grandads to sit with a coffee whilst their children learn.
We have some great ski-in/out chalet in Val D'Isere all with hot tub sleeping 12, there's a group of them all next door to each other, one of which is the Bellevarde Lodge Merlot
La Rosiere  Club Med is due to open a fabulous new all-inclusive hotel for the 2020/2021 season so we are watching this with excitement as it's a perfect family-friendly easy to ski, high ski area. However, there are some fabulous chalets available here with childcare on a package with flights or independent travel basis. Chalet Valeriane enables you to get your own flights or self-drive, it's a catered chalet that is virtually on the slopes.
We have stayed in the Ferme d'Elisa chalets in La Rosiere which are ski back to door and only 150m from the lift. There are 4 chalets in the block Chalet Arnica sleeping 14, Chalet Begonia sleeping 14, chalet Camelia sleeping 14 and Chalet Dahlia sleeping 12
Sauze d'Oulx   If you'd like to ski in Italy one of the best places to do this with short transfers is the Milky Way. Club Med has a fabulous hotel in Pragelato which is linked to the Milky Way ski area in which Sauze d'Oulx is situated.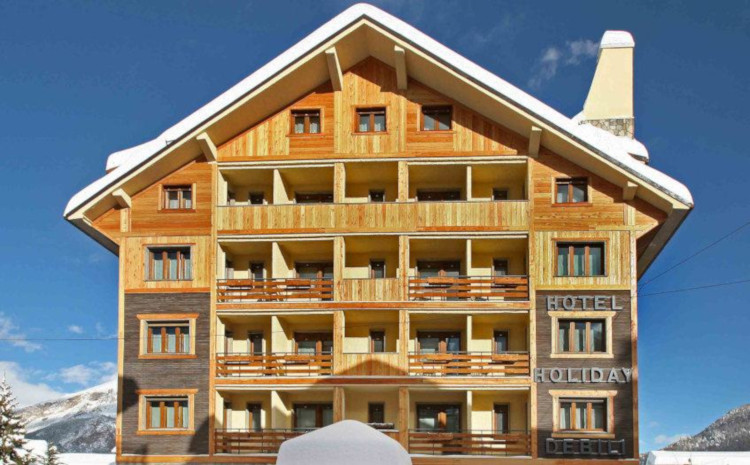 We have a fabulous little family-run hotel in Sauze d'Oulx called the Hotel Holiday Debili, it's about 150m from the slopes in the centre of town, has many family rooms and a pool table and plenty of games behind the bar to amuse the children. You can get your own flights with this one too, it's a budget hotel and does the job very nicely if you need to save the pennies.
Les Arcs and La Plagne are linked and for a few years has been bestselling ski destinations in recent years. Wide safe slopes that always have an easy way down make it a winner for groups with different ski abilities, it's one of the resorts we offer non-skiers a chance to use a sit-ski, with a driver. It's great for grandparents who want to try the thrill we get from skiing in a group. We offer a few great chalets and several Club Med resorts here.  The Christina Chalet hotel is in a fantastic location right on the slopes in the heart of Plagne Centre, you just can't get a better location. It is a family specialist hotel so has childcare available too.
Les Arcs has an abundance of family-friendly hotels and chalets. Club Med has 2 family-friendly hotels, one in Club Med Peisey Vallandry situated at the link over to La Plagne and Club Med Panorama which opened last year and is absolutely fabulous with lots of bells and whistles!
Lapland Holidays
Another wonderful holiday, especially for the grandparents, is a magical trip to the North Pole to see the real Santa. Its an experience the whole family can look back on in years to come. The smiles on children's faces as they have a private meeting with the great man himself in his log cabin located within the Arctic Circle woodland is probably your best multigenerational holiday.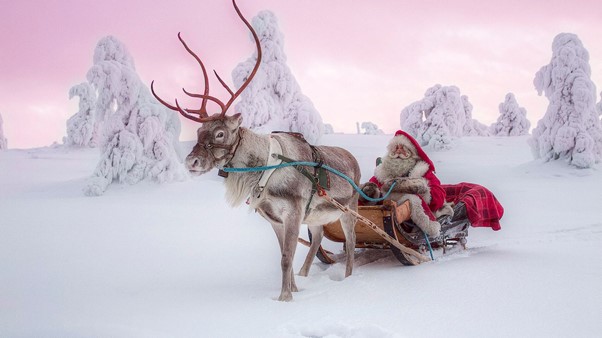 Your children, grandchildren will know they are meeting the real Santa on one our magical family adventures within the artic circle.
Our trips operate from late November, right up until Christmas eve.
Unfortunately, these trips aren't cheap, which is why often, it's the grandparents that often step into pay some or all of the costs. But don't Worry, we give Grandparents a £30 discount off the adult price, free travel insurance for the children, free toboggans, free drinks and room upgrades… So there's a great incentive for the family to invite the Grand Parents to come along and enjoy the adventure too. We want to encourage grandparents to come to what is one of our most popular multigenerational holidays.
Our Santa's magic trips are for 3 or 4 days, staying in the artic resort of Saariselka. We offers a select choice of family hotel, some with pools, some even have a viewing rooms, in case you are lucky enough to see the spectacular northern lights.
We offer a choice of regional flights in the UK, but these always sell quickly. Your flight will head to Ivalo airport, which is located within the artic circle. Flight time is approx. 4.5 hours.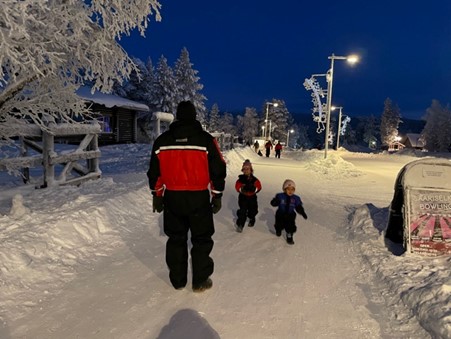 My Son Sam and two granddaughters, Isla and Olive on the trip we attended in December 2021.
Once in the Arctic Circle there is a host of activities including the all-important private audience with Santa, Husky and reindeer rides, ice fishing and Skidoo rides, including mini skidoos for children. The Christmas fun never ends in Sarriselka.
See more details about our Santa Trip to Lapland or call our Santa's helpers on 020 8313 3999.
---
Ski Line.co.uk is a specialist ski agent and have won many awards over our 24 years of trading. All of our ski holidays HERE or call one of our sales team who will find just the deal to suit you on 0208 313 3999