7 nights
Independent Travel
Why Ski in Meribel?
New For 2018/19 Ski Season In Meribel
Ski Line is happy to report that Meribel has added 2 new red runs for the coming Season. The first of these is in the Charferie Sector and is designed to make the most of the new lifts built last Summer. We fully expect this to improve the flow of skiers by leading them away from the busy routes. The second is under the Olympic Express chair off the La Face run.
---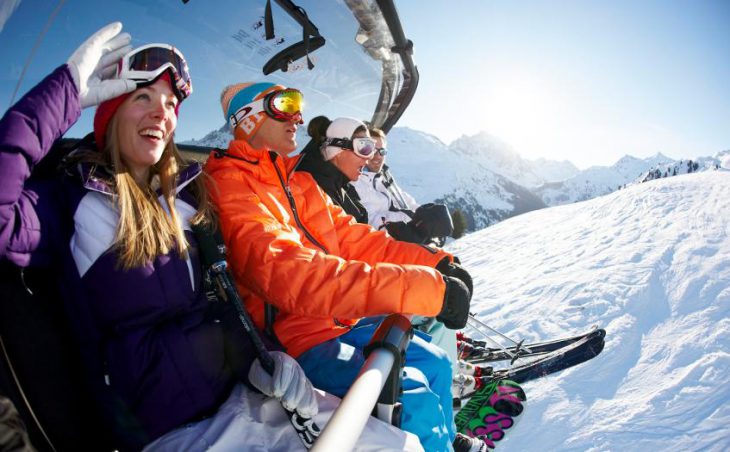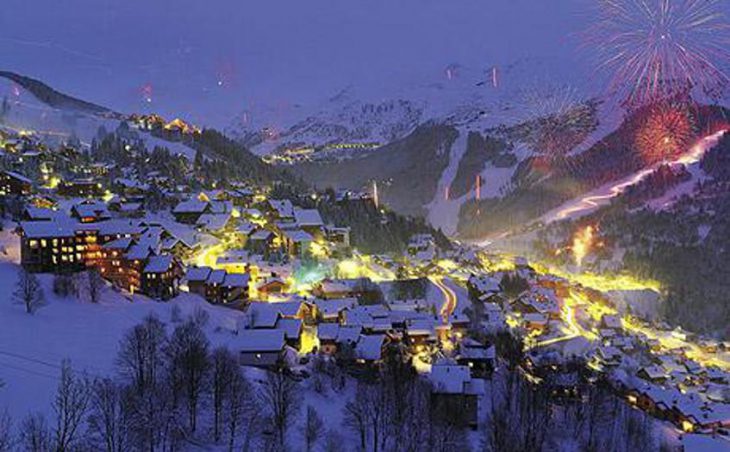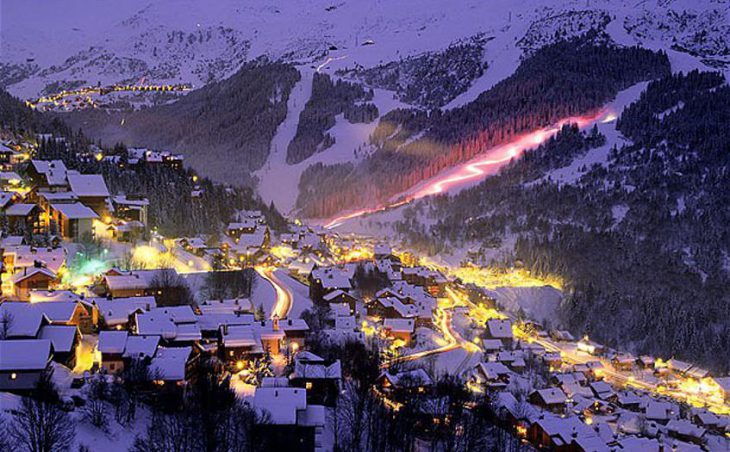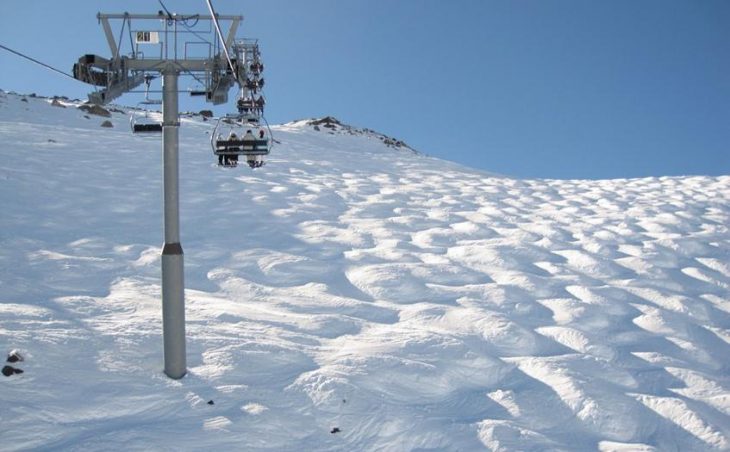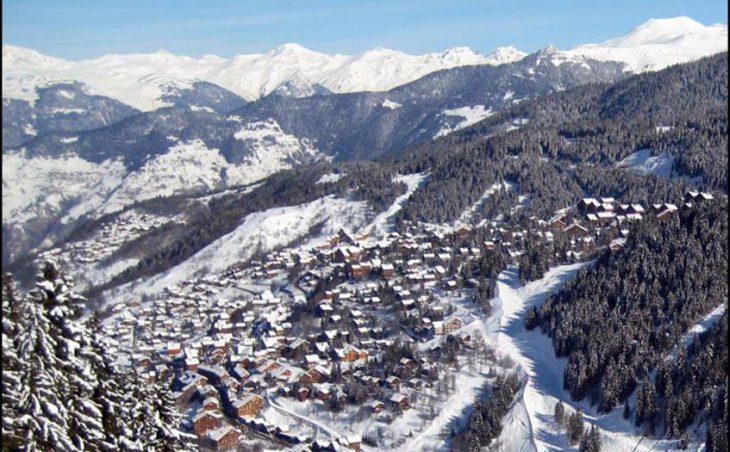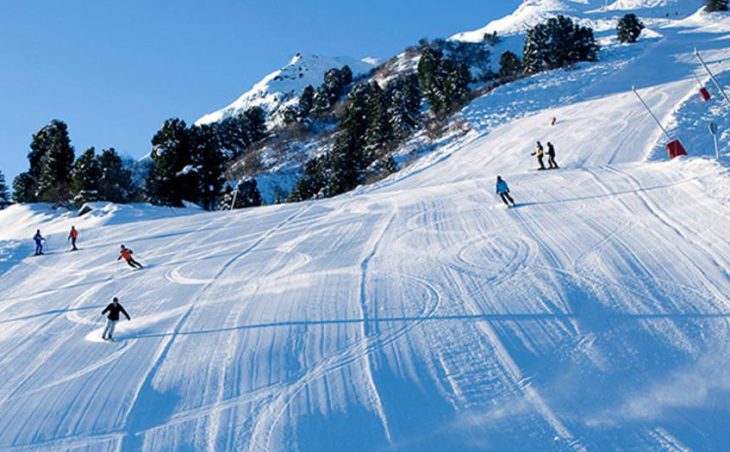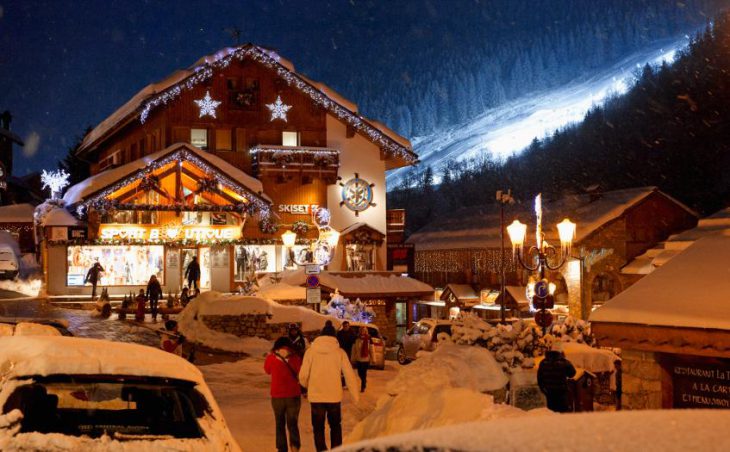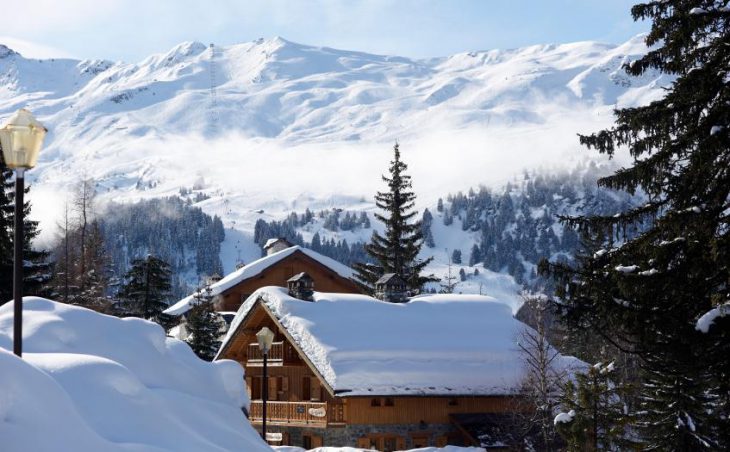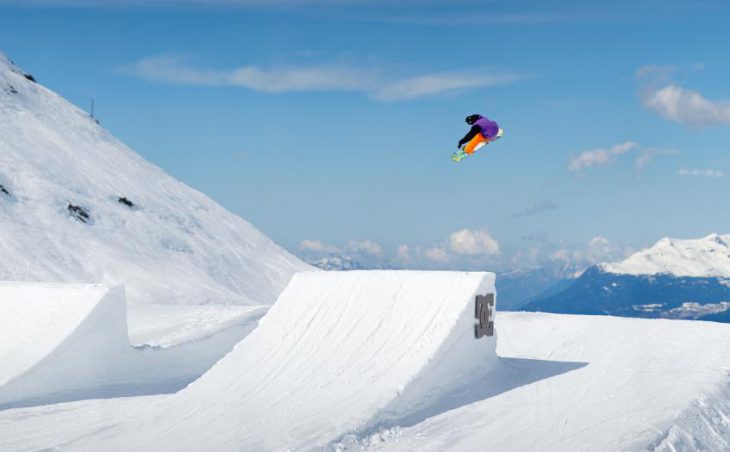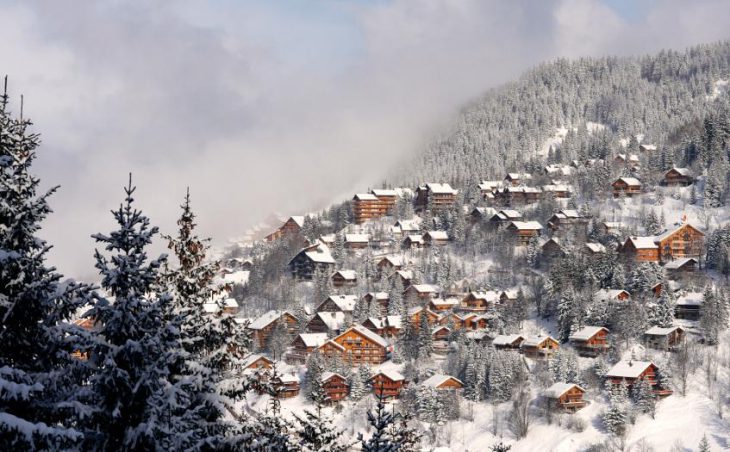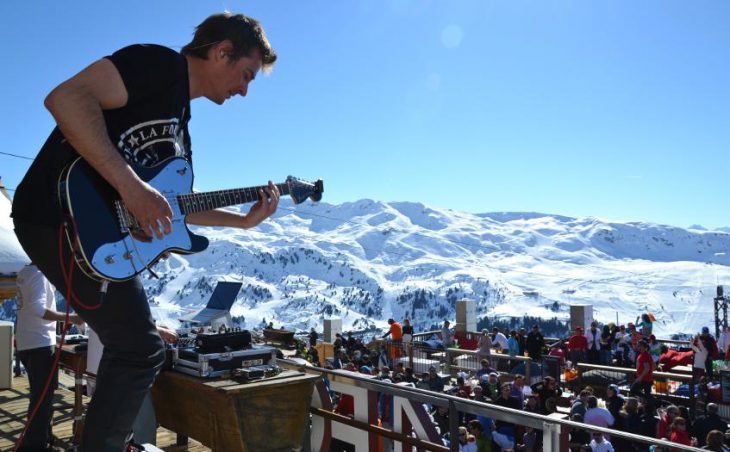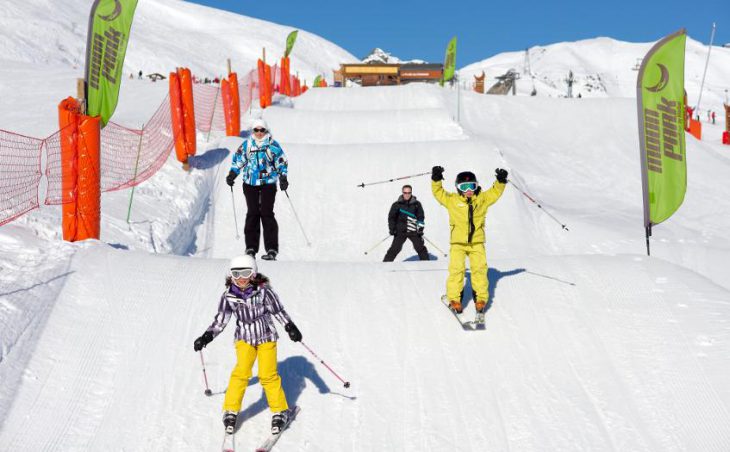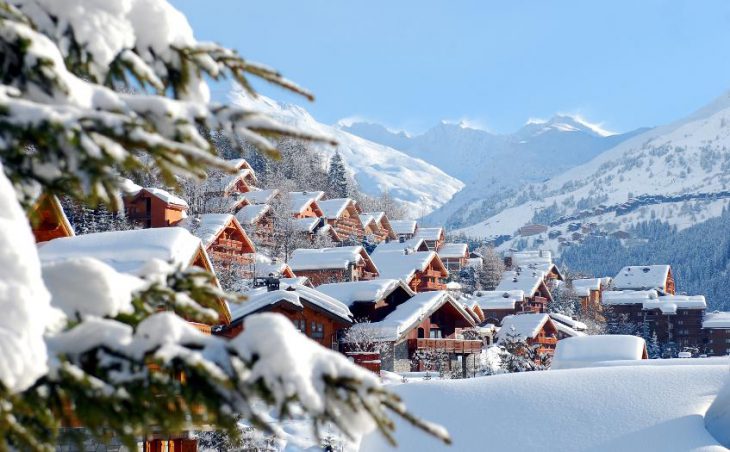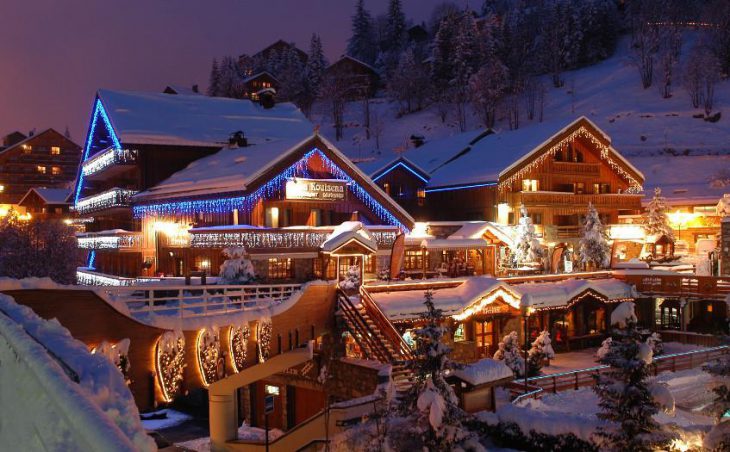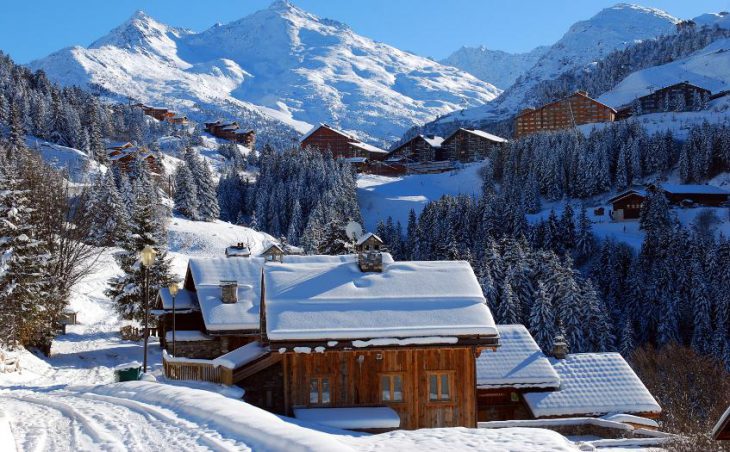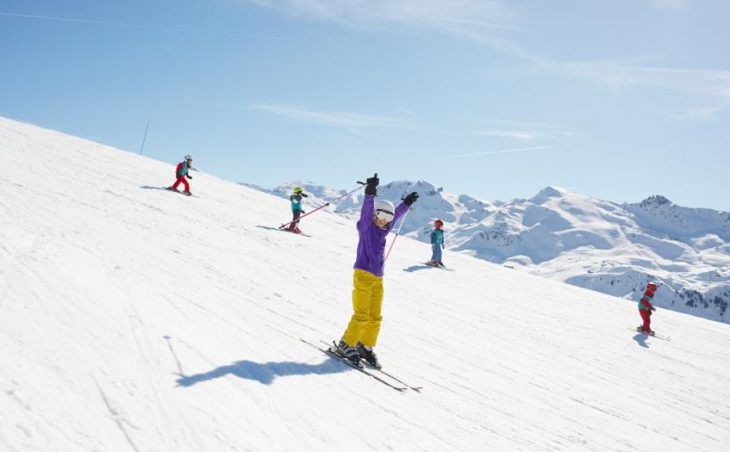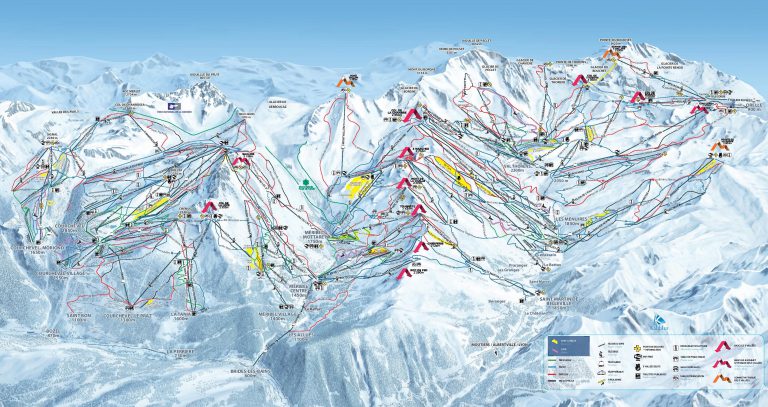 Upper Piste

depth

Lower Piste

depth

Weekly

Snowfall
0 cm
100 cm
200 cm
300 cm
400 cm
Based on weekly average snowfall data November 2000 - April 2018
Pistes
Total Runs


318

Km of Piste


650km
Altitudes
Expert Ratings
Beginner Skiing In Meribel
The skiing around Altiport is wonderful with true green runs, gentle enough for even the most timid of first-time skiers who will quickly gain confidence. The area is easy to reach by beginners and it is possible to buy a beginners lift pass that covers just three lifts and these coupled with the small nursery slope at the top of the village by Rond Point will provide plenty of scope for those new to skiing.
Intermediate Skiing In Meribel
Quite simply, Meribel is paradise for Intermediate skiers and snowboarders with an endless array of runs in the resort and the chance to ski the Val Thorens and Courchevel 1650 slopes. All the blue runs in the Belleville Valley are well worth a visit and as your confidence builds, how about tackling some of the red runs in the valley?. After a fresh snowfall, make for the afternoon sun side to make the most of the good conditions before the crowds arrive and the snow becomes exposed to the sun. Some of the most enjoyable runs are on the upper slopes – Mouflon, Alouette, Combe Tougnète and Mont Vallon to name a few.
Advanced Skiing In Meribel
The sheer size of Meribel's ski area, coupled with that of the 3 Valleys will keep even the most piste hungry skiers busy all week. From steep blacks to long Reds, combine this with the fast and efficient ski lifts and you see what makes the Meribel ski area an obvious choice for advanced skiers. La Face was the base for the Women's Downhill in 1992 so it is a good one to tick off your list. Ecuriel is another black run to try. It runs from the top of Tougnète to almost mid-station. It really is a marvellous piste especially after a new powder fall early in the morning as it never gets groomed. There are plenty more to choose from.
Ski Chalets In Meribel
Ski Line offers accommodation in no less than 100 chalets in Meribel. Some of our catered ski chalets are really ideal for families, featuring in-house crèches staffed by British employees who are on hand to offer full-day childcare, or for those children attending one of the Ski Schools, a drop-off and pick up service and am or pm care.
Ski Line's Meribel ski chalets vary in size from the smallest which sleep just 4 people to the largest chalet hotel which sleeps groups up to 69 people.
Our Meribel ski chalets range from those in our super luxury category to our value for money category and everything in between. Our value for money chalets are an excellent choice as a base for ski groups who are more mindful of their ski holiday costs. NB: Remember to talk to one of our staff about group chalet bookings as we run many deals some of which mean that 1 in 4 guests are free.
Meribel truly is a village of ski chalets and with a huge choice, the location is really up to you. Without doubt, the most popular area to book a ski chalet in Meribel is close to the Chaudanne ski lifts, which is the main lift departure point in Meribel. However, some of our guests are now choosing to book those ski chalets located around the "Rond Point area". This area is livelier for après ski particularly since the Follie Douce après ski bar opened here a few years ago.
When you ask skiline.co.uk to find you a ski chalet in Meribel, you know we are searching the whole market, and not just a limited selection.
Ski Hotels In Meribel
Ski Line have handpicked some of the best value for money and most popular hotels on offer in Meribel. Ranging from 3 to 5 star there is something for every one of our clients. We particularly recommend the ever popular and perfectly located chalet hotel Les Grangettes. It is almost ski in ski out and arguably has the best location in the resort which is why it is always such a popular choice with our clients.
Ski Apartments In Meribel
Ski Line are pleased to be able to offer a good choice of self-catered apartments, in all areas of Meribel Centre and many of which are ski in ski out. All are comfortably furnished and range from 3 to 5 stars.
Snowboarding In Meribel
Snowboarders and free riders alike will find plenty of great slopes in Meribel and of course, the opportunities offered in this massive linked ski resort are almost endless. The extensive off pisting available in Meribel itself is impressive, but don't forget that some really challenging off-piste is to be found in some of the sister resorts. Check out the powder bowl by the Mont Vallon bubble which truly should not be missed! Freestylers will love Moon Park – this is the main park and it is really well serviced with a range of lifts, rails etc for all levels. A second snow park, with a good mini boardercross area, two pipes and a rather sweet little snow park for kids is also worth exploring. Do be aware that Meribel can get über busy, during half-term holidays, so set your alarm for an early start to beat those tedious queues.
Off Piste Skiing In Meribel
Before going through the off-piste options in Meribel, please remember the following – you should carry avalanche gear, and know how to use it. Please check snow conditions before you go and if you are in any doubt regarding the safety of a particular slope then visit another day – The safest option, of course, is to employ a guide.
That said, once you are confident that have you have taken the necessary precautions, some off-piste runs to consider are – Roc de Fer to St Martin. This is accessed from the top of the Olympic Chair and consists of 600m of wide powder snow fields which is an absolute dream to descend. For those who want it deep and steep, look no further than Cairn – take the Les Plattieres Gondola chair and drop off from the Mouflon Piste – there is a slightly heart-stopping steep couloir which maintains its steepness for most of the way down. These are just 2 of a massive choice, so happy hunting!
Meribel
Meribel is, without doubt, the UK's favourite French ski resort and it is a love affair which began when a British skier, Peter Lindsay who founded the resort in 1938. It is nestled at the very centre of the huge ski region of the Three Valleys (Les Trois Vallees), which is one of the largest linked ski areas in the world and it's friendly village feel, pretty wooded setting and attractive chalet style buildings, show that there is indeed a lot to love.
The resort itself consists of 3 distinct areas. The first of these is Meribel Centre – this popular section has a good nightlife and a great choice of restaurants and bars. Next is Meribel Village which is roughly about 3km away. This has a more relaxed and intimate feel with fewer restaurants and bars. Lastly, there is Meribel Mottaret which is also about 3Km away. This stands at the highest altitude base point and consists on the whole of apartments, with a few hotels and the occasional chalet.
If you are one of the many who prefer not to ski in purpose-built resorts then Meribel is the ski resort for you and its natural charm explains why it is close to the top of many lists of the most popular ski resorts. Meribel has plenty of chalets, mostly spread attractively across the valley from the top of the resort named Rond Point to the bottom area named Chaudanne.
Here at Ski Line, we offer chalets to suit all tastes and budgets from simple lower priced ski chalets right up to the most luxurious of ski chalets (these are featured in our super Luxury ski chalets range.) Good ski hotels are mostly located around the main lift departure points at Rond Point and Chaudanne. In addition to these Chalets and hotels, we also offer many privately owned ski apartments to suit all budgets.
Few ski chalets are truly ski in ski out here and those that are, come with a higher price tag. For those chalets not on the slopes, guests can take advantage of great resort public bus services connecting to all lifts, but many of our chalet operators offer a private minibus service to and from the slopes.
Childcare In Meribel
ESF (Ecole du Ski Francais) run a Creche in the resort where your children will play outside when the weather is good or inside when it is not. There is also the option to hire a private nanny from one of the many companies offering this service in Meribel. The Olympic Centre also has a lovely pool and a bowling alley. On the slopes you can go Husky Sledding, Ballooning and snowmobiling to name a few.
Restaurants In Meribel
Take your pick from family-friendly pizza providers all the way through to Haute Cuisine. Meribel is one of the few French resorts to boast an Indian Restaurant which gives more than a nod to its mostly British clientele who are partial to a 'Ruby Murray' after an invigorating day on the slopes! Below are some of the popular 're-fueling' points both on and off the mountain, but there are plenty more to choose from.
Restaurants on the Mountain
Les Crêtes – This restaurant is at Cherferie, the top of the Tougnete lift. It has a well-earned reputation for serving good, traditional fare – steak frites, charcuterie, omelettes, croques, tartiflette, all served by friendly, calm staff – this winning combination attracts the crowds and so tables get very busy and booked up fast. Les Crêtes is such an easy, fuss-free place to eat, that it is highly likely you will return several times during your holiday.
Restaurant le Grand Lac aux Menuires – Situated close to the Grand Lac chairlift, this eatery has a spacious wood-beamed interior, warmed by a welcoming open fire in the middle and with plenty of room for diners. On sunny days the large outdoor terrace proves very popular. Super soups, substantial salads and perfect pasta dishes are always on the menu and are competitively priced. Should you wish for a total refuel, they do have steak and fish dishes served with the ubiquitous Frites although these are slightly pricier. Customers here regularly comment on how the service is particularly efficient and friendly.
Restaurants off the Mountain
L'Arbe – L'Arbe is the oldest restaurant in the village and is situated right beside the bus stop so very easy to get to from the slopes etc. It serves good food at reasonable prices and is especially attractive to those skiing with children as it has a fixed price menu for little eaters, serving 2 dishes at the very reasonable cost of €10 per child, and not forgetting the grown-ups there is an extremely competitively priced 3 course menu (including wine!) for €30.00 – this is an exceptional deal for Meribel.
Le Rastro – Le Rastro, found in front of the cable car Plattieres Meribel-Mottaret. This popular eatery is open from 9am till 1.30am, and it is the perfect place to grab a pre-ski coffee before heading up the mountain or a great place to have lunch for adults and children alike and then in the evening, it segues into Après Ski mode. It hosts live music, DJ's and themed evenings.
Vegetarians/Vegans and Special Dietary Requirements
For those who follow a Vegetarian or Vegan diet, or who have special dietary requirements – Meribel as with many ski resorts in France is still catching up with this trend, but it is worth noting that most restaurants have Vegetarian and sometimes Vegan friendly meals (although with the Savoie region being so famous for its cheese dishes, the latter is not always on offer). However, we would advise you to phone ahead and ask what adaptations can be made for non-meat and plant-based diners and whether special dietary requirements or allergies can be catered for. There is also the option of the fast-growing Huski delivery service – they will deliver oven ready meals to your door and they do have a good choice of Vegetarian and Vegan options – Bon Appetit!
Après Ski In Meribel
Lively seems to be the word most commonly used to describe Meribel's après scene, and there is no better place to start your after-ski programme than at the infamous La Folie Douce.
Don't be put off by the youthful customers as this is an après bar to suit those of a more mature age too! It is found at the mid-station of La Saulire. Much of the action in the resort centre focus' around the mostly British-run Bars, many of which are to be found around the Rond Point and are usually brimful of partygoers many of whom you will find in Jack's Bar later ready to enjoy stand-up comedy, live music and any drinks promotions. Later still there is plenty to tempt night owls and seasoned apres skiers alike in O'Sullivans open from 12.30am to 5am O'Sullivans was formerly the renowned Dick's Tea Bar. Found just outside Meribel's town centre, this bar offers everything you could possibly want for an Alpine knees-up, and all until the wee small hours of the morning.