Missed Half Term Skiing, go at Easter instead
25th February 2020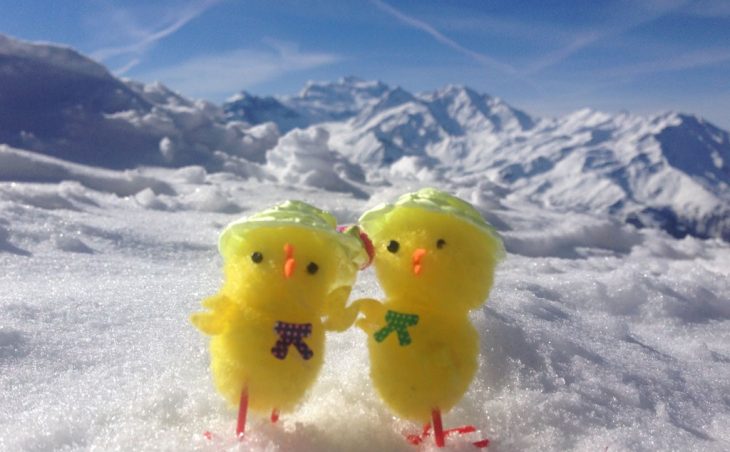 Don't worry you didn't miss much this year; it was difficult, to say the least. Unfortunately, both weekends outbound and inbound were plagued with huge delays caused by storm Dennis.  Some skiers' holidays were delayed by up to 3 days, some cancelled their trips altogether.  So what about Easter?
There are many, many good reasons to go Skiing at Easter instead.
Easter school holidays for skiing give you so many benefits, its surprising that we don't sell as many holidays for families at this time of year.
Did you know that historically the snowfall in the Alps has been getting better in the late season and that on average there is more snowfall in March and April than there is in November and December?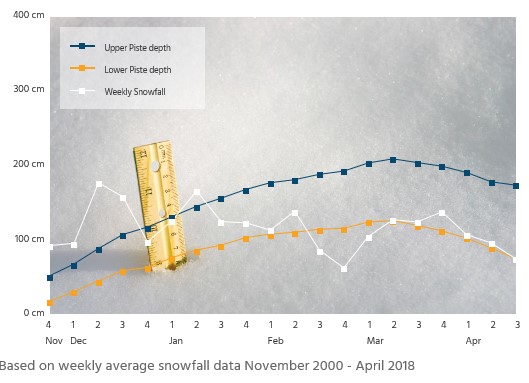 This means that if you go to a resort that has access to high skiing you are more likely to have better skiing conditions at Easter than in the Christmas New year of half term weeks. Yes, you may get a little slush later on in the afternoons after lunch but the trade-off is massive, with sunshine and great snow in the mornings.
So yes, the glacier resorts such as Val d'Isere, Tignes and Val Thorens will always be in demand but – you don't have to stay on those high resorts to enjoy the skiing. If you choose a lower village that is linked to the higher resorts, you will be able to save money but still, have access to the great skiing. Le Praz, St Martin de Belleville or Tignes les Brevieres are all good bets for this amongst others.
Saas Fee in Switzerland is also one hell of an undiscovered gem for the Brits with a glacier, north-facing slopes and most skiing above 2500m it really is a no brainer for late skiing. Its been branded one of the prettiest ski resorts and its car-free centre will obviously appeal to families.
Les Deux Alps in France is also a great resort to head to, again with its north-facing slopes and glacier, and lots of green slopes nice and high up on the mountains it really should be one of the first places families should think of especially when taking anyone for their first time on the snow. Oh, and by the way, it's also good value for money too!
That brings us on to costs! Another reason to love skiing at Easter is the Prices! The Easter holidays are historically often up to 30% cheaper than at New Year of Half Term. The only week that could be cheaper is Christmas week. As Easter falls at different times in March or April – it's also going to be a doubly good year if the school holidays fall early.
Compare the prices
Have a look at the base price of a ski holiday to a catered chalet hotel on the School holiday weeks and compare the prices, Easter is looking good value for money!
Christmas            £1069
New Year             £1209
Feb Half Term    £1559
Easter weeks     £1099, 1st week or £899, 2nd week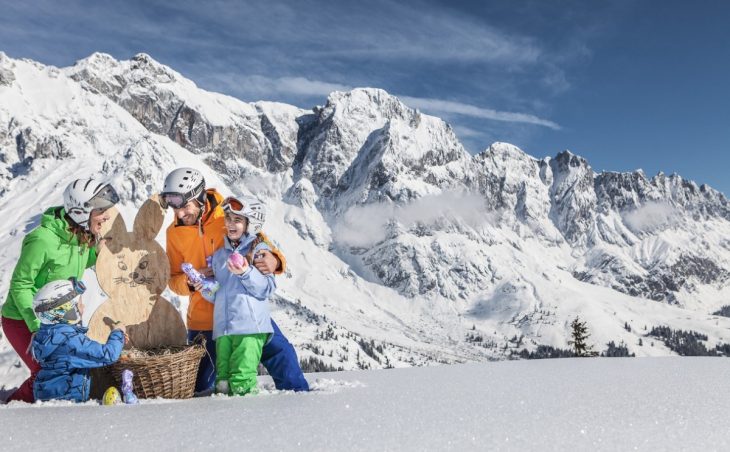 The other reason to be cheerful is that you are also more likely to have Blue sky days by holidaying in the Easter period.
Ski Lessons for children at Easter are so much more enjoyable. Would you rather see your little ones out in the slopes at -5 trembling with cold or in lighter clothing and enjoying lessons in the sunshine at Easter?
It's often quieter on the slopes on the second week of Easter and comes it comes in at a better price too! No lift queues, uncrowded slopes and less people in the ski school!
Most resorts put on events at Easter which makes for a super fun holiday in the sunshine.
Tignes
This season on Thursday 2nd April there's a Soap Box race in Tignes! The local snow patrols, lifties, instructors and restaurant staff enter this fabulous competition which is a big hit with all the visitors.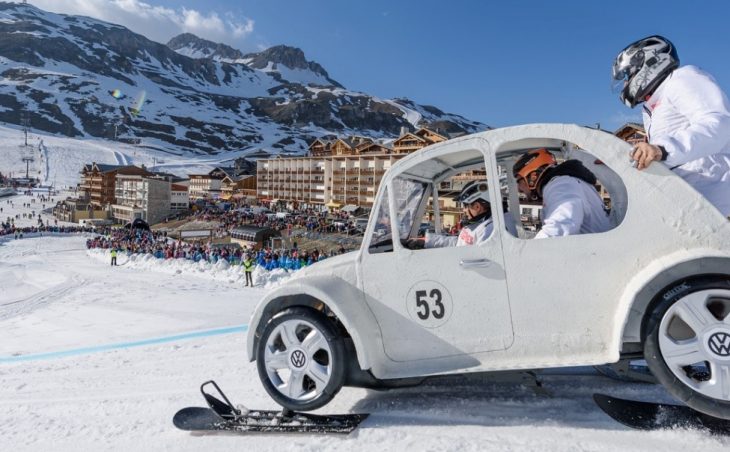 Awards go to the most beautiful Soap Box, The most original Soap Box and the most Solid Soap Box great fun for all the family! You might not get much skiing done that afternoon!
Val d'isere
From 31st March onwards this international young skier race takes place on the OK and RAYE slopes. Get your kids watching these awe-inspiring teenagers on their way to being the next snow sports superstars….
Easter Egg Hunts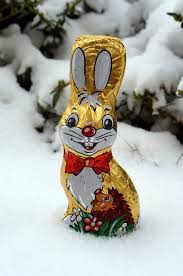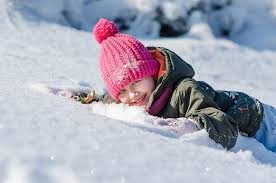 Most resorts provide some sort of Easter Egg hunt for the children. Details will be listed on the tourist office websites.
On the 13th April, Val d'Isere put on an Easter Egg hunt from 10 am and later in the day at 17:45 there's a sledging egg hunt on the Savonette nursery slopes, there will be Snake Gliss sledges that the children can ride on whilst they try to grab eggs from the slope!
In Val d'Isere on 14th – 18th April the Leos Invitational Event takes place. It opens at 10 am and you can watch a thrilling paragliding show all day performed by the world's top 40 riders. There will also be many other events throughout this period with a huge stage in the Manchet valley with live music plus a bar and catering.