Family Ski Holidays Italy
Italy is often overlooked as a destination for a family skiing holiday. A big mistake, especially if you ski over the half term week! Italian schools, unlike the French, don't have a school holiday in February. Consequently, crowded slopes and lift queues and a shortage of ski instructors aren't normally an issue.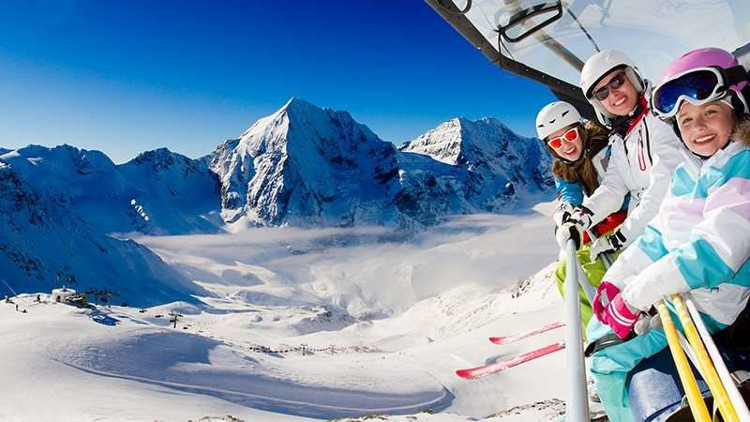 Family enjoying their ski holiday in Italy and taking the lift to the top of the piste
Perhaps Italy's biggest draw for families are the costs. Both hotels, lift passes and lunches are much lower than across the border in France. Italians tend to ski mainly over the weekends and normally then only after fresh snowfall, so during the week you can enjoy quieter slopes too.
The mountain meal is very part of the Italian skiing experience. Delicious pasta dishes and pizza's won't break the Italians as they don't take skiing too seriously, they prefer to spend more time at the dining table than on the slopes.
The après ski scene in Italy will appeal to families too. It's not got the hard-drinking culture of Austria or France. Instead a cocktail or glass of prosecco, normally immediately before dinner, which is normally accompanied with free, delicious antipasti nibbles always provided.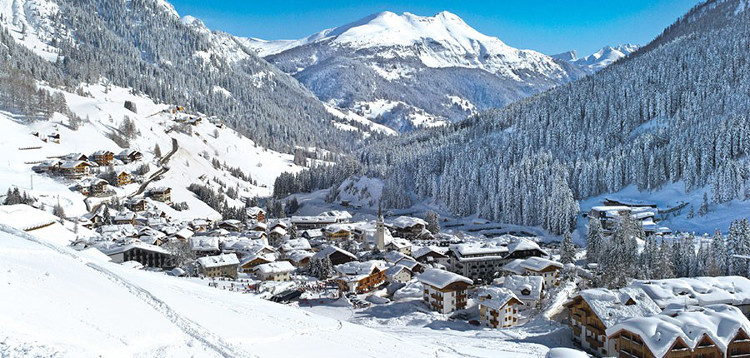 Enjoy a family ski holiday in the beautiful village of Champoluc
The most popular Italian ski resorts for families looking for value for money.
Several of the Italian ski resorts are ideal for a successful family trip, for example Cervinia, where Club Med is our clients first choice. Cervinia's lovely wide-open slopes, mostly blue runs, are ideal for family groups.
The all-inclusive nature of a Club Med holiday appeals to parents in search of good value.  Club Med also has a resort at Pragelato in the Milky Way another perfect choice.
Catered chalets are always popular with families and there are a few available in Italy. Some even have childcare and creches with special ski lessons based on age and ability. The Chalet Hotel Valverde at Gressoney is a good example of a great chalet hotel with a range of childcare options.
Catered ski chalets are limited in Italy so early booking is essential.  A very good alternative to a ski chalet are one of our chalet hotels, we have a several in Italy, while not all offer childcare, they nevertheless offer a good affordable base for a successful family skiing holidays.
We feature many excellent family run hotels in Italy including in the Dolomites, the Milky Way and the Arosa ski areas. Our team of advisors have all skied as a family group and are on hand to assist you in making the right choices for your next family skiing holiday to Italy. Call us on 020 8313 3999
... Read more
Loading holidays ...