Hot tubs often feature highly on our clients wish list. This is why you can filter your search to show only accommodation with a hot tub!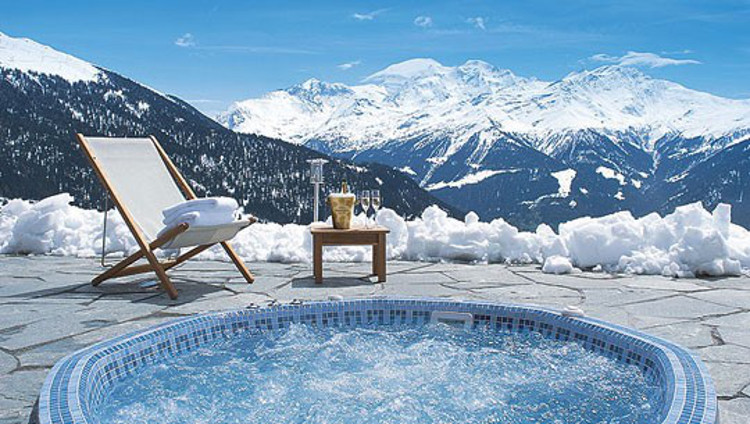 A family chalet with a hot tub
After a day on the slopes the bubbles seem all the more inviting and the warmth certainly helps relieve tired muscles.
Several of our family ski chalets, chalet hotels, slope side hotels and apartments offer a hot tub, see the skiing holidays that offer a hot tub below. At the luxury chalet level, most have a hot tub.
Warning about hot tub use by children
A dip in a hot tub is the perfect end after a day on the slopes. Most facilities don't allow children under 12 to use hot tubs, although the red cross suggest children over 5 will be OK. The dangers for children is their inability to regulate body temperatures and there are risks associated with hyperthermia. Never allow children to spend more than 10 minutes in the hot tub and never submerge the head under the water.
... Read more