Skiing holidays don't have to stop when your family arrives, in fact we think a family skiing holiday is the very best kind of holiday a family could enjoy together. Our family
ski deals
below all offer some form of child care in our catered ski chalets and chalet hotels.
Some of our skiing holidays are especially designed for families and offer a combination of childcare for children who are too young to ski. Our nannies, of whom hold the required NNEB or equivalent qualifications and of course have been CBS checked, so parents can get on an enjoy their skiing in the knowledge that their children are having just as much fun.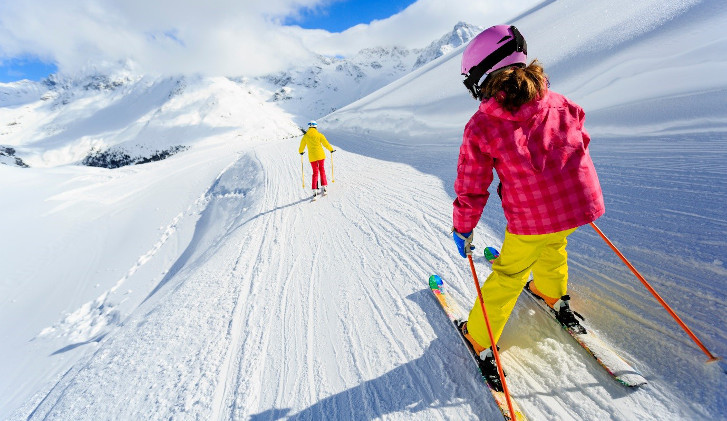 Skiing with young children
From around the age of 3 to 4 years some children are ready to start skiing and our nannies will accompany your child to their ski lessons, often these lessons will take place in the afternoon when it's not so cold. Initially this introduction to skiing is soft, allowing children to quickly gain the confidence to start making simple turns.
By the age of 5 to 12 children are ready to start proper skiing lessons, for parents this is a time of great joy.
Skiing with teenagers
No father looks forward to the day when their sons or daughters are skiing faster than they do, but dads 'this day will come!', for me the age of 14 or 15 was the turning point, and for your sons and daughters this will be a day they will relish!
Let our team guide you to the skiing holiday that's going to work best for your family, whether it's a ski chalet in Val d'Isere with a private nanny, a ski in ski out chalet hotel in Courchevel 1850 or a chalet in St Anton with an in-house crèche. We have 100s of ski holidays that are perfect for even the most demanding of families. Most of our team ski as a family group so we understand what's important to parents when choosing a ski holiday that's perfect.
... Read more