Ski chalet holidays for the 2018/19 ski season are on sale now! It's time for groups to secure a chalet and you'll also get the best group discounts too. Our team of ski chalet experts are available to make sure you get the most suitable ski chalet in a ski resort that you'll love, we'll make sure you get the best deal too.
Group discounts vary based on the date and the size of your group, but discounts can mean up to 1 in 6 go free.
We work with all the best chalet operators and 100's of independent chalet providers, we know who has the best deals.
If you have a wishlist for your ski chalet in 2019 be it a chalet with a hot tub, or ski in/ski out ski chalet or both Ski Line can book it for you and save you money too. Tell us what you're looking for, how many in your group and where you want to travel from and we'll find the perfect ski chalet holiday for you and your group in 2019….
Whats more we will save you time and money.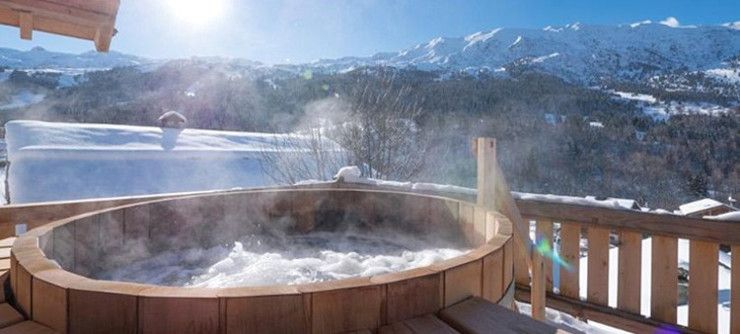 Peak dates for ski chalet holidays in 2018/19 ski season
Christmas day fell on a Tuesday so travel dates departed from the UK on 22nd or 23rd of December 2018.
New Year's Day fell on a Tuesday, so travel dates departed from the UK on either Saturday 29th or Sunday the 30th December 2018.
February Half term 2019, please check with your child's schools, most haven't yet released dates, but we anticipate schools will break up Friday 8th or 15th of February.
Easter school dates in 2019 are likely to start on Friday 13th April as Easter Sunday falls on the 21st April.
We recommend if you want to book a ski chalet for one of the peak dates you do so quickly, some of the best chalets are already booked.
Popular Catered Ski Chalets For 2018/2019
... Read more