The Swiss Alps are home to some of the most spectacular snow covered mountain vistas. It's little wonder why for some of us a ski chalet holiday in a Swiss ski resort is the first choice.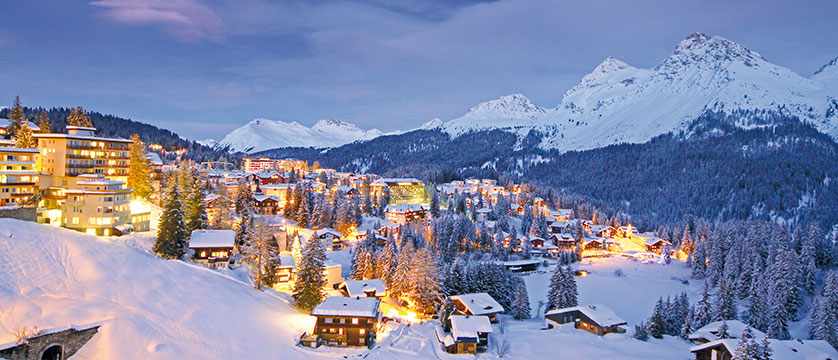 The choices of ski resort for a catered ski chalet holiday is mainly limited to just the most popular Swiss ski is resorts of Zermatt and Verbier where our largest selection of Ski Chalets are located.
Popular Resorts in Switzerland
Many of our Swiss ski chalets are now booked on an accommodation only basis. We still have a good choice of ski chalets in Switzerland that are available with flights and transfers included. Many are happy just to book ski chalet holiday and arrange their own flights and book a train journey to the ski resorts.
Catered ski chalet holidays are the most popular type of skiing holiday with British skiers. Your chalet becomes your home for the week and makes an ideal base for a group of friends or a family group to share. The chalet staff will cook breakfast, bake a fresh cake for afternoon tea, and prepare a delicious 3 or 5 course evening meal and in most cases include a few glasses of wine too. Chalet staff will also keep the chalet clean and tidy and will be on hand to assist you if you need help. One night a week chalet staff have a night off and on this evening you have an opportunity to dine at a local restaurant at your own expense.
If you are searching for a ski chalet for a group, call one of our team as we can help you select a Swiss ski chalet holiday in one of the best ski resorts in Switzerland to maximise your budget and make sure you get the best available group discounts and deals.
... Read more