Best Spring skiing destinations
22nd February 2017
Would you ski in Europe at the end of April? Many British skiers wouldn't even consider going skiing beyond the Easter School holidays, which is a great shame as they are missing out on the fun of spring skiing.
The days are longer, the slopes are empty, the mountain restaurant's terraces are buzzing, the sun is shining and there is even a very good chance of some spring powder or even that rare European Champagne powder. Why wouldn't you go skiing in late April?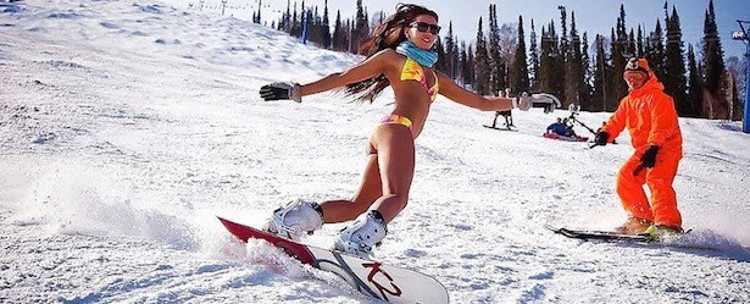 In a good year, there can still be several metres of snow long after the last lift has stopped running for the winter. In many higher ski resorts, the lifts will keep running up until May!
Here's our list of the top ski resorts for late season skiing and suggestions of the best places to stay.
Obergurgl, Austria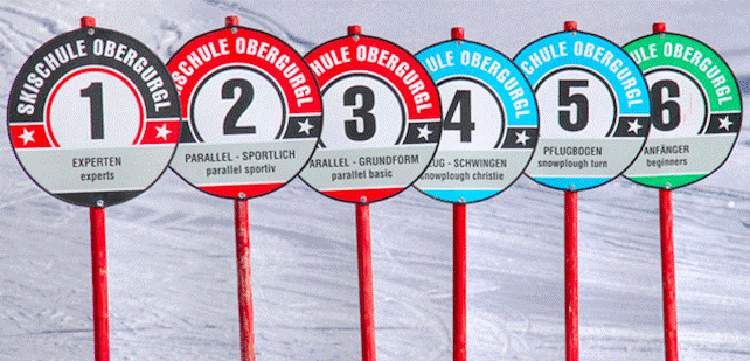 One of Europe's most snow-sure ski resorts, Obergurgl is the highest ski resorts in Austria at 1930m and skiing goes up to 3080m. All of the skiing here is above 1795m which in April or May is a very important factor. A great choice for intermediate skiers and because of its excellent lift accessed off piste we strongly recommend Obergurgl.
Being a small village with lift access at either end of the village, reaching the slopes isn't a chore, many of the best chalet hotels in Obergurgl are located right on the slopes. We particularly recommend the Chalet Christophorus and Chalet Angela.
Val d'Isere, France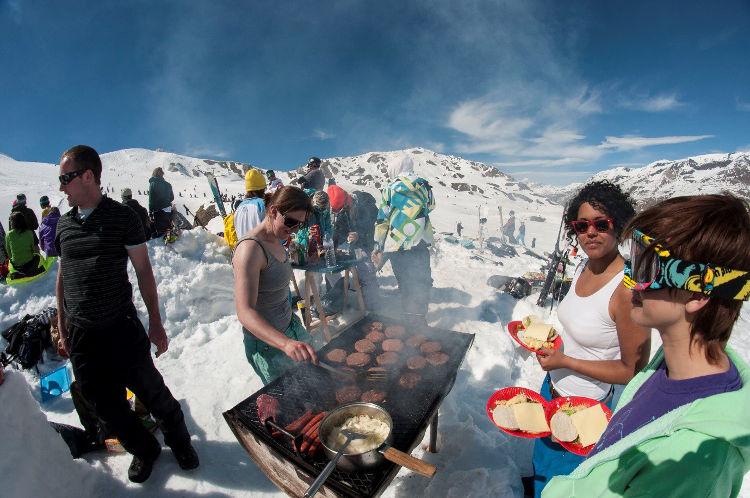 Our end of season ski trip had used Val d'Isere as our preferred ski resort for over 15 years, it was only a desire from our clients to try somewhere new that we started including other high and snow sure ski resorts. We love Val d'Isere, great nightlife, and high snow sure slopes shared with its sister Tignes. With two glaciers its an obvious choice for spring skiing later in the season. The resort is often open until the first week in May.
The Follie Douce bar in spring is the place to be from about 3pm each afternoon.
The only problem is choosing where to stay, we have over 150 ski chalets in Val d'Isere and offer all the best hotels and apartments. Or even the Club Med resort in Val d'Isere.
Val Thorens, France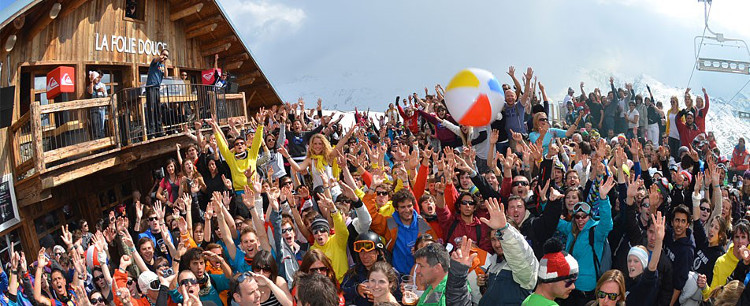 We chose Val Thorens for this year's end of season ski trip and it seems there was no shortage of takers with over 250 keen skiers booking to join the trip. Any list of ski resorts suitable for spring skiing that didn't include Val Thorens you would have to question! It's Europe's highest ski resort located at 2300m. This is a ski resort that's suitable for every level of skier or snowboarder.
Val Thorens is part of the massive Three Valleys ski area with over 600km of piste to explore which with their fast modern lift system getting around the deserted spring slopes won't take long.
We recommend the Club Med Sensations hotels in Val Thorens as the best to stay, that's why we choose it for our end of season ski trip in 2017.
Cervinia, Italy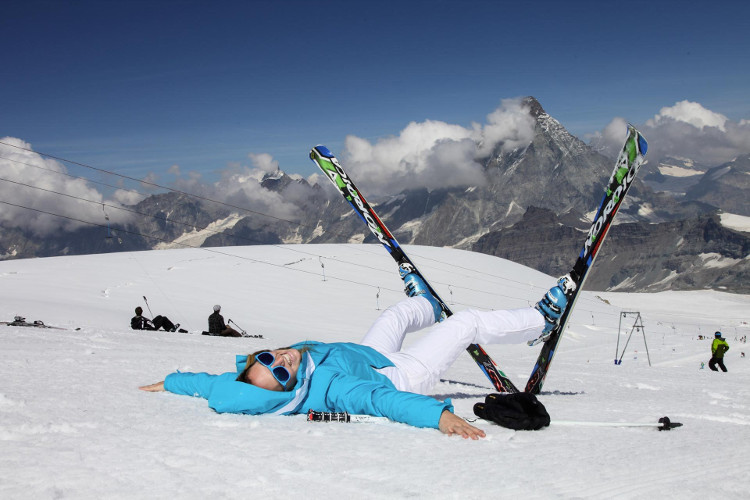 If you are looking for easy skiing on high snow sure slopes, then Cervinia is for you. The resort centre is at 2050m with the highest slopes at 3480m, most of the skiing is on slopes above 2000m, which in late April and May is an important factor. The ski area is shared with the iconic Swiss ski resort of Zermatt which the mighty Matterhorn divides.
For spring skiing in Italy, its impossible that Cervinia wouldn't make it on this list as we can't think of better ski resorts for spring skiing in Italy or Switzerland.
We recommend Club Med in Cervinia and the lively Chalet Hotel Dragon as the best places to stay.
Zermatt, Switzerland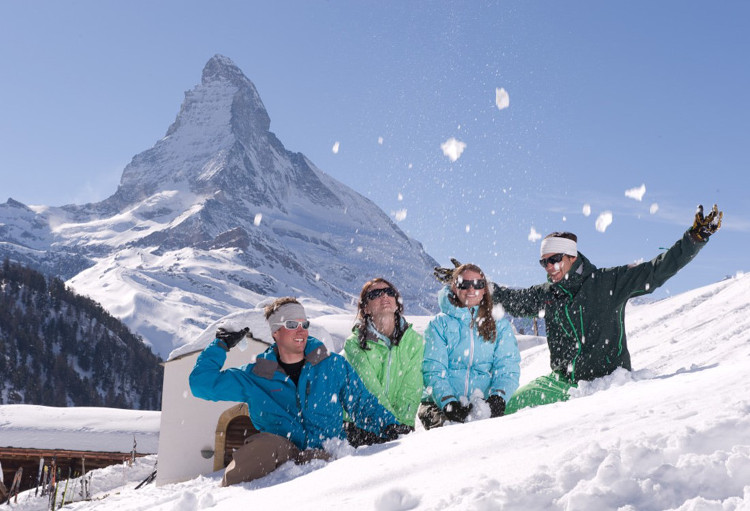 Zermatt and Cervinia share the same ski area, while Cervinia suits beginners and intermediate skiers Zermatt is for skiers who like their runs a little steeper. The resorts sit's at 1620m with skiing up to 3820m, most of the runs are above 2500m, many facing north so the snow reliability is excellent. The superfast ski lifts get you up high quickly and on to the glacier for some of the best snow to be found.
We highly recommend chalet Mazot one of the few retaining affordable ski chalets available in Zermatt and the Hotel Ambassador has always been popular.
Tignes, France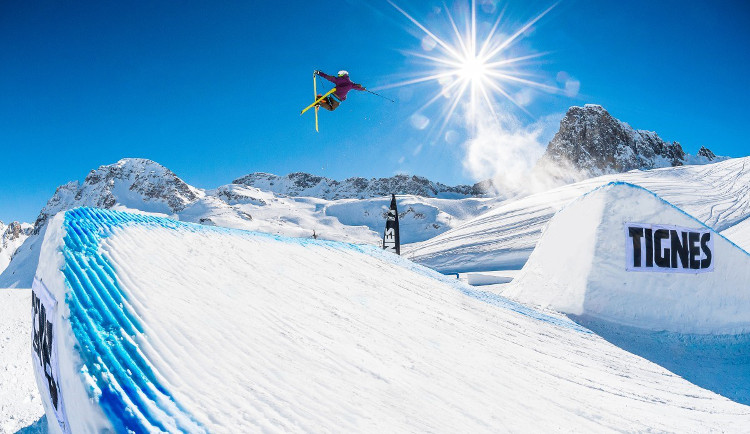 Tignes and Val d'Isere share a ski area called the Espace Killy and is a super choice for spring skiing. When the weather forecast is for rain below 1800m, that means it will be snowing in Tignes! Late March and April brings a lot of fresh snowfall, some of the best skiing conditions I have ever seen have been late in April, where champagne powder days are not too rare.
Combine this with some of the best lift served off piste skiing, either Tignes or Val d'Isere are a perfect choice for spring skiing.
There is no shortage of great ski chalets to book in Tignes, we particularly like the Chalet Aigle and the Club Med's all-inclusive resort in Tignes.
Ischgl, Austria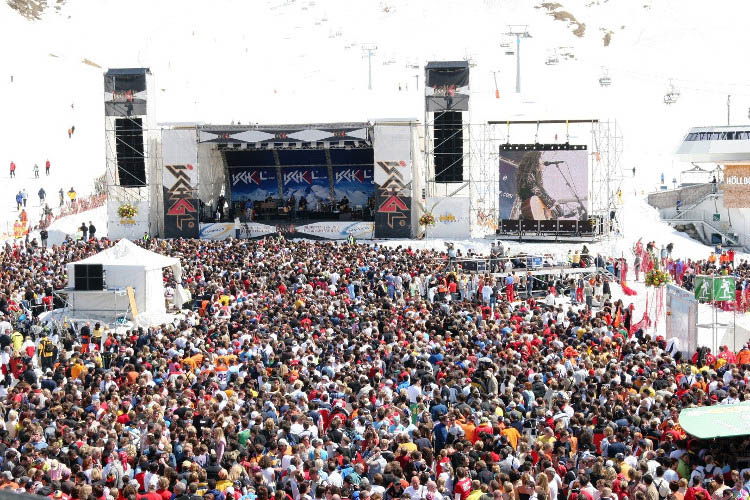 All of the runs apart from the last run back to Ischgl are above 1800m, most of the slopes face North West and the snow making covers 50% of the slopes and the snow fall in late spring is very good. The resort located at 1400m with the top skiing found at 2870m. You can take the bubble down to resort if you don't fancy skiing it.
The skiing is an intermediate skiers dream, while for advanced skiers the blacks are steep. For beginners, there are better places to ski.
Ischgl's closing party is a massive draw, this year's party takes place on the 30th April 2017.
In Ischgl, we highly recommend the Chalet Hotel Abendrot, Chalet Belmonte and Chalet Zita as some of the best places to stay.
Solden, Austria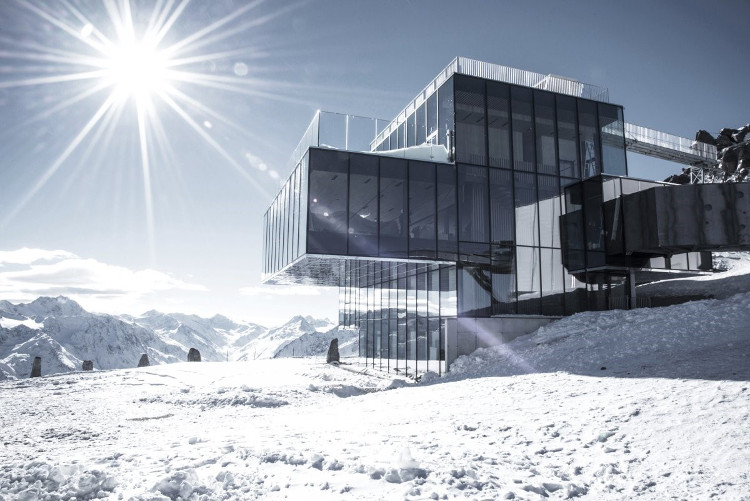 The latest James Bond film put Solden back on the map for many Brits. The resort may only be at 1380m but all of the runs apart from the pistes back to the resort are above 2000m and go up to 3250m. The slopes mostly face East, good news if you are skiing in the spring. The pistes are kept in tip-top condition with grooming even taking place during the day, something that's rare these days. Over 60% of the slopes have snow cannons.
This is a ski area designed for intermediate skiers first, advanced and beginners certainly have plenty of choice too. The après ski scene is lively even by Austrian standards.
La Plagne, France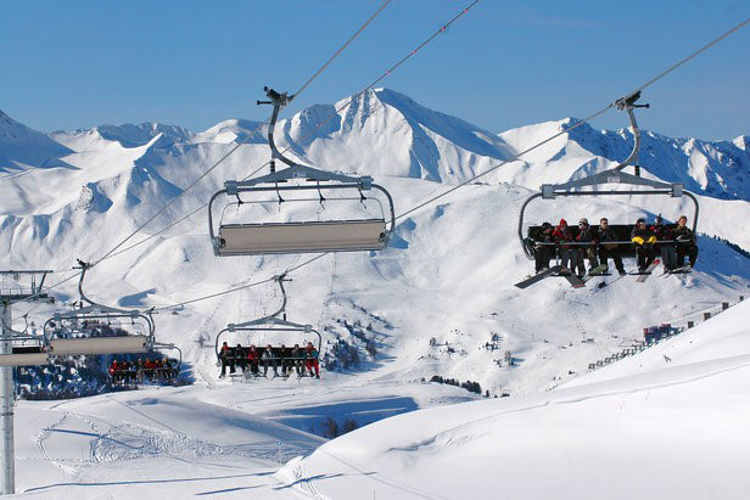 La Plagne may seem an odd choice for skiing in the Spring skiing, but most of the resort's runs are between 2000m and 2700m. It may not be possible to reach the lower altitude villages of Champagny or Les Coches but up high and on the glacier, conditions are normally very reliable up until May.
On our end of season ski trip last winter (2016) we enjoyed a champagne powder day with knee deep snow on around the 22nd April.
The off piste Spring snow when good, is some of the best and under skied skiing to be found in Europe. On piste the skiing suits intermediate skiers to total beginners.
When Spring skiing we recommend either of the two Club Med resorts in La Plagne, both are located above 2000m or any of the chalets in Belle Plagne such as the Chalet Morille or Chalet Lever de Soleil.
Still not convinced? Want to try some spring skiing for a few days?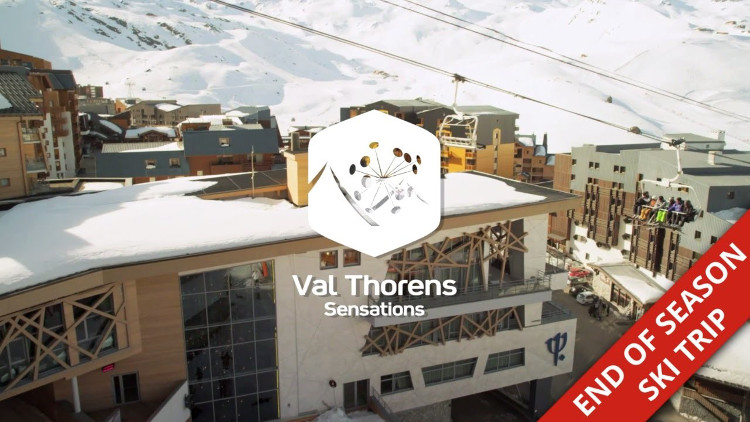 If you are still not convinced that spring skiing is for you, why not join our end of season ski trip to Val Thorens departs on the 23rd April, for 4 days, staying in the wonderful Club Med Sensations hotel. We have flights departing from London Gatwick, Southampton and Manchester. At £499 per person, its exceptional value for money when you consider it includes the ski pass, drinks and all meals even the lunches.
So far over 280 skiers have booked their places for the Ski Line 2017 trip, its becoming a legendary trip in the keen skier's calendar. Why not join us?