Departs 15th April for 4 nights
Flights available from LGW £0, MAN +£25, BRS +£21, EDI+ £35 & BHX + £19
The Ski Line end of season ski trip has become one of the most popular events in the ski calendar. This winter's trip will be the 20th year we have arranged a special trip for keen skiers to enjoy one last blast on the slopes.
About Club Med Sensations hotel in Val Thorens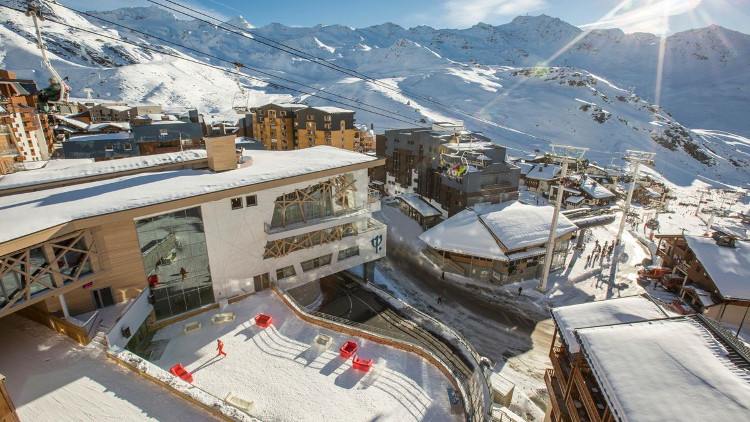 Club Med's Val Thorens hotel, 'Sensations' was our ski hotel of the year when it first opened in 2015. It is Club Med's flagship ski hotel and one that we know you will enjoy. It's a ski in ski out hotel where you put your ski's on outside the boot room and go! As always with Club Med the food is exceptional and this is particularly the case at Sensations with menus created by the Three Michelin-starred executive chef Edouard Loubet.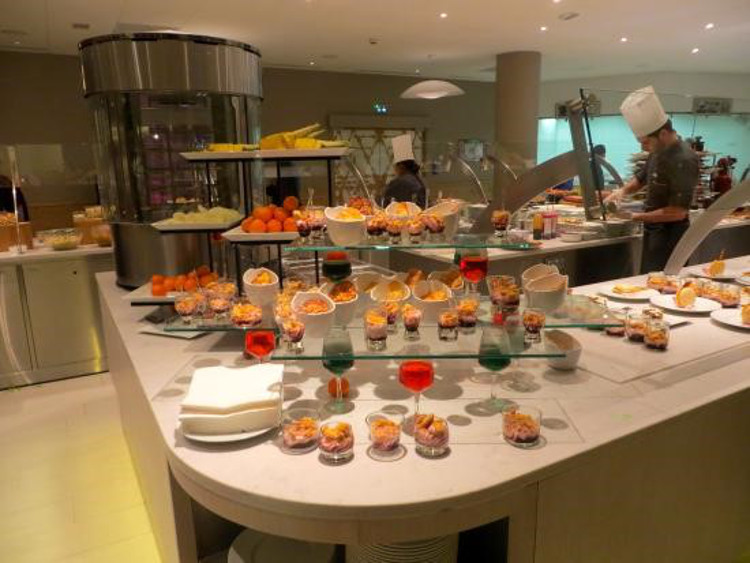 You can expect a real treat at meal times. As well as the main restaurant with its huge choice of dishes you can book a table in the speciality a la carte restaurant to sample some of the local Savoyard dishes which is also included in the cost. There is even a climbing wall for people with a good head for heights.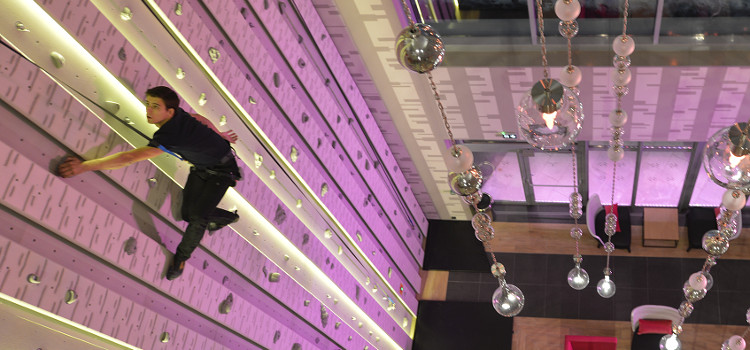 In the evenings, the party starts, with entertainment provided by the Club Med team and dancing going on until late at night for the party animals, or if you prefer there is a quieter bar to escape to.
About The Skiing In Val Thorens
Val Thorens is the highest ski resort in Europe at 2300m and part of the biggest ski area in the world, the 'Three Valleys', which includes big ski names such as Courchevel and Meribel. If you choose to join our classes or ski with an ESF guide you will have a real adventure taking in the best runs the area has to offer. Of course, if you prefer, you can ski with your own group of friends in what is regarded by many to be the best ski area in the world.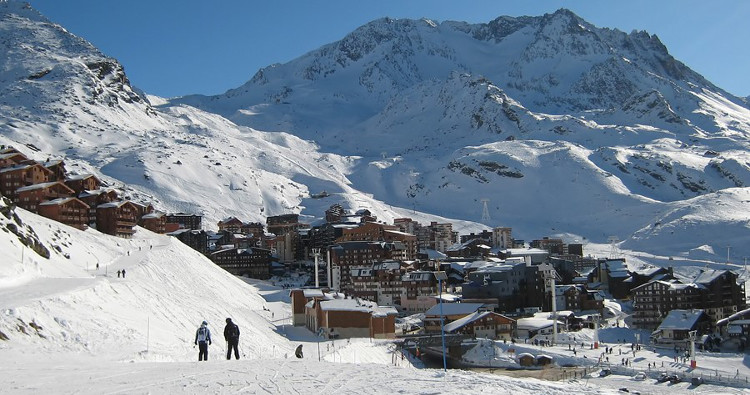 About The end of Season Ski Trip
Our 2017 trip was attended by 264 avid skiers and snowboarders, following feedback and requests from our clients we are delighted to announce that we are going back to the fantastic Club Med Sensations in Val Thorens.
We always want our end of season ski trip to be fantastic value for money, it's a chance for us to showcase our service to new clients and ski with old friends who ski on the trip every year. This year's end of season ski trip is no exception as the cost of the holiday includes...
Whats Included In The cost Of The Holiday
The outbound flights, from LGW
Regional flights from £19 available from Manchester, Bristol, Edinburgh and Birmingham
4 nights in a standard Club room
Return resort transfers
Full area ski pass
Ski lessons or guiding
Huge choice for Breakfast
3 course Lunch with wine
4 course evening meals with wine
Soft drinks and snacks throughout the day
Free bar for your alcoholic drinks and cocktails
20kg of Luggage on outbound flight + one carry-on bag
Invite Your Friends To Join The End Of Season Ski Trip
Our end of season ski trip is perfect for groups of friends to enjoy together, both experienced skiers and snowboarders and those who have always wanted to try skiing for the first time.
Single people are welcome
We always have lots of single people joining our end of season ski trip, you can either book a room for sole use and pay a small additional supplement or we will book another same sex person to share the room with you to avoid any additional charges. We will also have a specially allocated dining table every evening for single skiers to dine together if you wish.
Optional Extras And Room Upgrades
Our lead in price of £499 is based on the standard Club rooms, without a balcony, for an extra £30 you can upgrade to a room with a balcony.
This is an example of one of the Suites.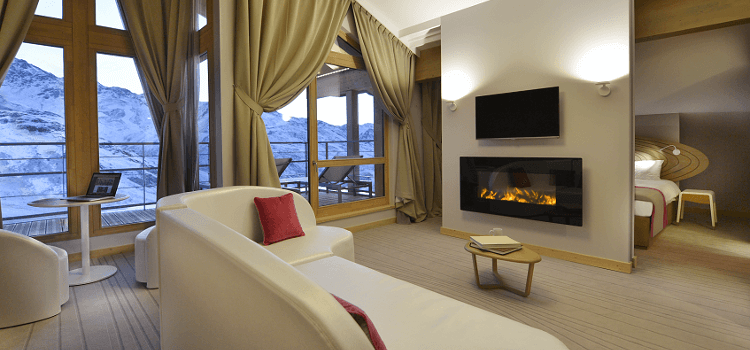 Some of our clients love our end of season ski trip so much they want to stay longer! You can extend your stay for 5, 6 or 7 nights for from just £112pppn or £119 pppn for a room with a balcony.
Guarantee a room with Balcony for £30pp based on the 4-night trip
Late room check out after 10:00 am is £60 so you can ski on the last day and shower and change before going home. You must vacate your room by 18:00 on the last day.
Ski carriage on the outbound flight £15
Single rooms are available at £633 pp based on 4 nights, extra nights at £146pn
Upgrade to a Deluxe room £677pp based on 4 nights, extra nights at £156 pppn
Upgrade to a suite £943, based on 4 nights, extra nights at £222 pppn
Families are welcome
Families are welcome to join the end of season trip but please note that ski lessons are only available for children aged 12 or over. Please note there are no children's clubs at this hotel.
Child prices start at just £419 for 4 nights, please call for more details of our best ski deals.
Club Med ski rental
For convenience, we recommend you rent ski and snowboard equipment through Club Med, by booking this in advance you can take advantage of our special negotiated rates. The equipment is of a very high standard.
Sports ski pack. Skis or board, boots and poles £59 based on 4 nights
Performance ski pack. Skis or board, boots and poles £69 based on 4 nights
Prestige ski pack. Skis or board, boots and poles £79 based on 4 nights.
Return flights are not included
As we use the last outbound flights from the UK, you will need to book your own flights home, we have included the coach transfers back to Geneva, where you can book a return flight with Easyjet, BA, Swiss Air for your flight home, we will advise you which flights to book to match up with our transfers.
How Good Can The Snow Really Be At The End Of The Season?

See some of the photos from the 2017 ski trip. We enjoyed three powder days and clear sunny days too.
Here are a few photos from the 'End Of Season Ski Trip 2017'