Top 10 All Inclusive Skiing Holidays
The  All Inclusive Ski Holiday concept has grown massively in recent years and its little wonder why, with lift passes, all food and drinks included (even lunch and snacks throughout the day), group lessons/ski guiding; kids clubs and entertainment in some of the top resorts in Europe these holidays are fantastic value for money.
You can almost leave your wallet at home if it weren't for the coolest boutiques where you can by the latest ski fashion trends, and apart from buying the odd professionally taken photo of you or your little ones on the pistes.
Although Club Med is a French company all of their staff are multi lingual, and English is widely spoken by the international guests from every corner of the globe. Being a French company also has its benefits when it comes to food and wine.  Comments from our clients regarding the standard of catering is always very positive.
Club Med are the All Inclusive specialists and since Skiline started selling their holidays a few years ago we have grown to be one of their top ski agents in the UK. We are "Infinity Agents" for Club Med which celebrates our staffs expertise and enthusiasm for their product and our sales achievements with them.
Skiline can arrange package holidays to every Club Med hotel from most regional airports around the UK, please call our travel experts on 020 8313 3999 for a quote from your local airport.
SEE ALL OF OUR ALL-INCLUSIVE SKI HOLIDAY DEALS
1. Club Med Val Thorens Sensations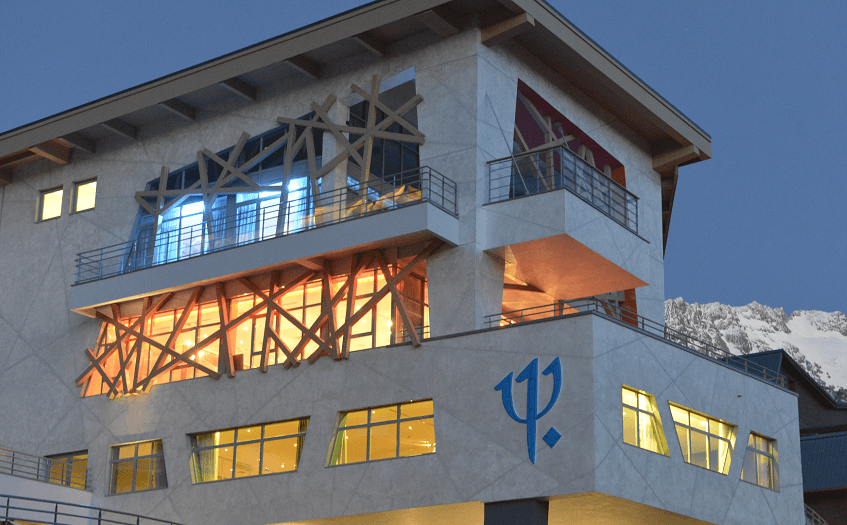 This purpose built hotel in the highest resort in Europe  (Val Thorens) will be Club Meds flagship Ski Property with a state of the art hotel with all the bells and whistles and more! It goes without saying that of course this hotel will be ski in and out with a fabulous spa area complete with sports and fitness faculties too. 90% of the rooms here offer a view over the slopes. The various restaurants will be open from 7.30am until midnight with dishes being served by renowned chefs in fabulous settings. Entertainment
2. Club Med Samoens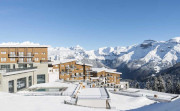 A ski holiday at Club Med's Grand Massif Samoëns Morillon Resort on the Plateau des Saix, close to Geneva and Annecy, is the guarantee of an exceptional environment for an authentic ski-in ski-out mountain experience in the heart of the Grand Massif ski area. In a region renowned for its picturesque hamlets, the Club Med's contemporary resort, with its fabulous panoramic view of the mountains, has been designed to blend in harmoniously with nature.
3. Club Med Pragelato Vialattea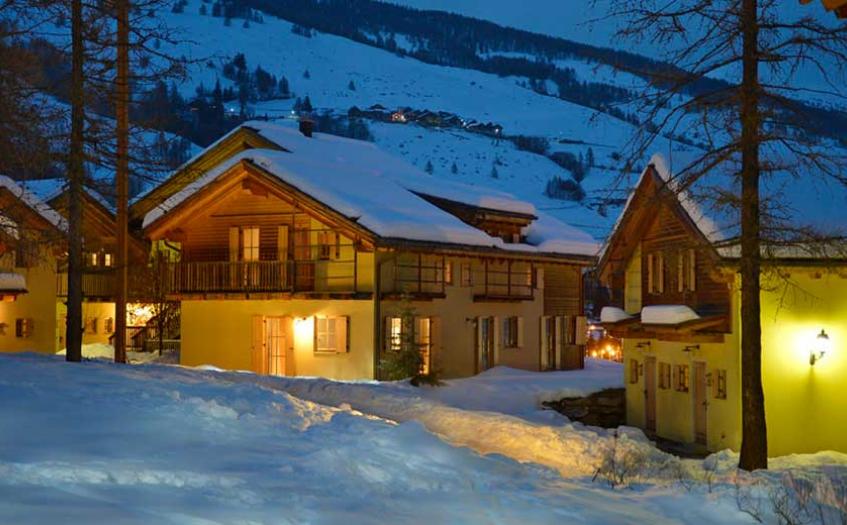 This hotel is rather different in style to the others in Europe as it boasts individual styled chalet buildings where the rooms are situated and a large new communal area where you will find the restaurants, entertainment and wellness areas. The hotel gives you access in to the large 400km area of the famous Milky Way which includes Sestriere, Sauze d'Oulx and Montgenevre n France. The childcare facilities here are super meaning that those with young children can ski safe in the knowledge that their offspring are being looked after by true professionals.
4. Club Med Val D'Isere

This ski in /ski out hotel is situated on the Solaise side of Val D'Isere and has recently been upgraded to provide not only 4 trident by 5 trident rooms to suite the more luxury end of the market,. The hotel is more suitable for adult couples and groups and those with older children as it does not have any kids clubs or lessons. The cosy lounge and bar area is a great place to unwind after a hard days skiing and after dinner in the sumptuous buffet restaurant you can relax in the theatre and watch one of the nightly shows or find a more secluded corner next to the fire.
5. Club Med Cervinia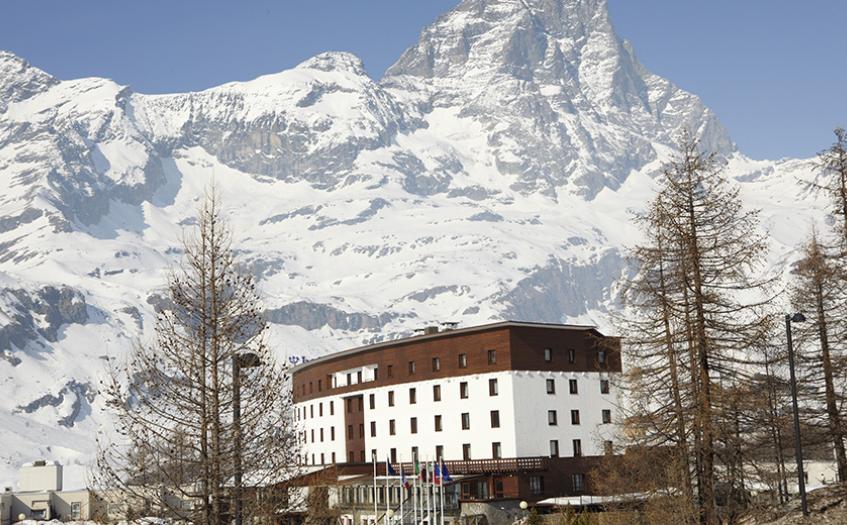 This ski back to door hotel puts you in the middle of the Cervinia –Zermatt ski area so that you can ski the wide cruisy pistes of Cervinia itself or test yourself on the more challenging runs that the Swiss Zermatt side has to offer too. Although this isn't the most state of the art hotel – it delivers when it comes to service and cuisine and also boasts its own mountain restaurant too.  Club Med has its own mountain restaurant in Cervinia (included in the cost of your holidays) so you don't have to make your way back to the hotel for lunch or take your wallet skiing with you unless you plan to stop during the day for a coffee in one of the many ski huts.
6. Club Med Alpe d'Huez

If you are looking for a value for money all inclusive hotel this 3 trident is the one that ticks all the boxes. The resort of Alpe d'Huez is terrific for intermediate skiers and this hotel is slap bang in the middle of it all. Whether you are single, a couple, a group or family this hotel with suit. The location is terrific and the added advantage of a pool to relax your aching muscles in at the end of the day is an added bonus. Kids will love it here as they are fully cared for with the numerous kids clubs available.
7. Club Med Serre Chevalier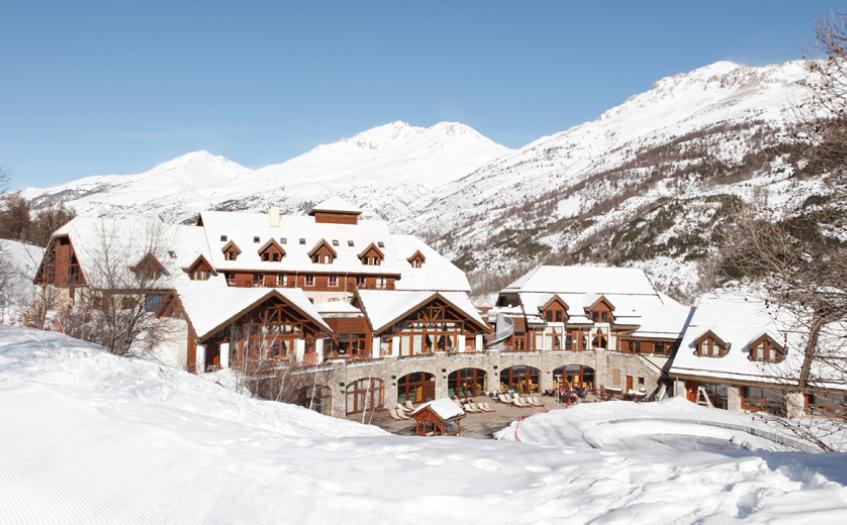 We have been asked many times why this hotel isn't a 4 trident as it has all the facilities which you would expect from one of Club meds higher end properties. This hotel was purpose built for club med and it shows, the layout is super and the property boasts a ski to the door location, there's kids clubs available here as well as baby club and there's also a well-equipped wellness area with pool. The sunny slopes of Serre Chevalier await you!
8. Club Med Valmorel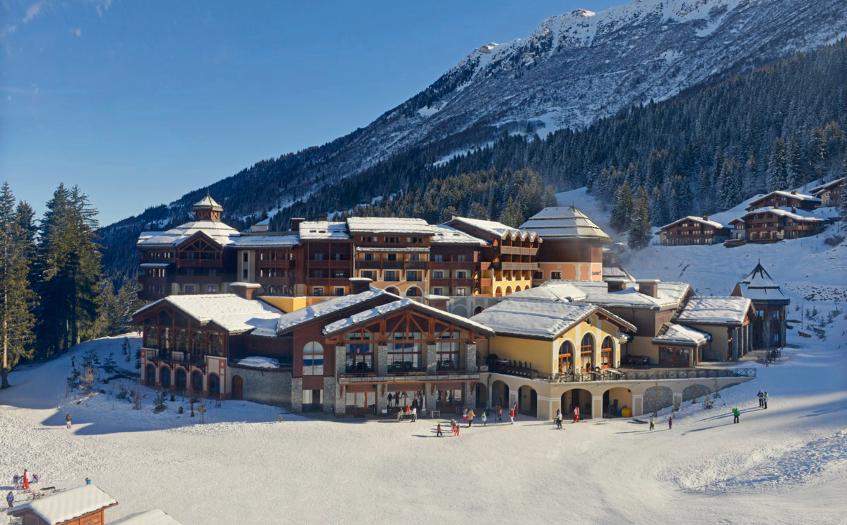 This little known part of the French Alps is one not to be missed and Club Meds stunning hotel on the slopes is amazing. The 3 restaurant, the lounge and bar and the indoor/outdoor pool with outdoor hot tub all overlook the stunning piste views. The rooms are bright modern and spacious and there are standard club rooms and deluxe rooms to choose from with or without mountain views. The crèches is great if you have babies and the childcare runs from age 4months old up to 17 years. The kids have their own 'Passworld' club space in which to relax with video games, DJ booths, and other activates. You can also rent your own luxury chalet space away from the main hotel with private butler service if you require a little more privacy and freedom to relax in your own lounge.
9. Club Med St Moritz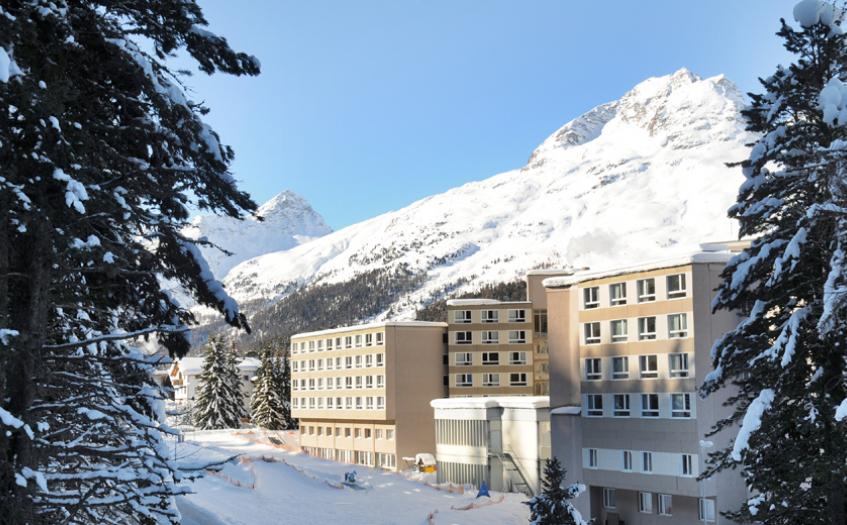 How else would most of us be able to afford to go to stay in St Moritz for a week if it wasn't for Club Med?! This large spacious light and airy hotel is situated about 600m from the nearest lift (although they do provide a coach service to and from the main lifts too for children and beginners) The Club here has a lovely pool and wellness area, and large restaurant and speciality restaurant too, There's a separate theatre for the evening entertainment and a huge lounge bar area for the evening's festivities.  This hotel may look a tad dated from the outside but once inside the area is transformed and the fantastic staff here may your stay unforgettable.
10. Club Med Les Arcs Panorama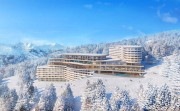 In December 2018, the new 4§ Club Med Les Arcs Panorama resort will open in the family-friendly station of Les Arcs 1600 located in France's biggest ski domain, Paradiski. Easy access to the resort, breath-taking views, ski-in and ski-out onto the slopes. This beautiful new resort will provide you with a premium all-inclusive ski holiday experience with the perfect combination of activities, sports and relaxation!