Ski Hotel Holidays, St Anton, Austria
If you are planning a skiing holidays to St Anton you will be pleased to know that Ski Line have handpicked some of the best hotels available in St Anton. St Anton is one of Europe's "Mega" ski resorts and is our most popular Austrian ski resort and has been forever.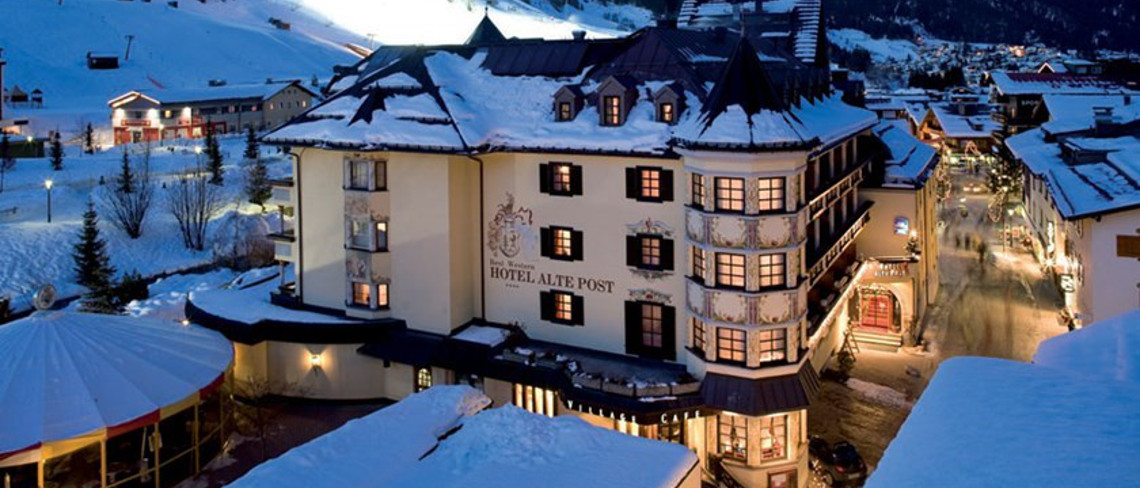 We have handpicked nearly 30 of the best hotels in St Anton which you can see below. On our hotel pages you can check prices and availability as we update our prices up to twice a day. With this being the case, if you spot a ski holiday on this site, we are certain it's available for you to book.
The best known and one of the most centrally located hotels in St Anton is the Hotel Alte Post, nearly every tour operator in St Anton features this hotel. If you ask Ski Line for a price we will search them all to find you the best deal.
A very good reason to choose a hotel in St Anton is a good spa, many of the hotels in St Anton have wonderful spas. Be warned, most ask that swimming costumes are not warn!


We have included within our hotels list a chalet called the Chalet hotel Rosanna, this hotel is now run on chalet party lines. It's managed and operated by a well-known British tour operator and offers exceptional value for money. Most of our hotels in St Anton operate on a half board basis and are available as a package skiing holiday from the UK. All of our team have skied and stayed at various hotels and ski chalets in St Anton so are well placed to offer suggestions and find you the best deals in St Anton.
If you are skiing as part of a group, you might like to consider booking a ski chalet instead of a hotel, we have a wide choice of ski chalets in St Anton, in fact we have almost 100 different ski chalets to suit all budgets. A chalet is far less formal than a hotel and for many groups who book their skiing holidays through Ski Line a ski chalet holiday is the first choice. Our catered ski chalets are staffed. The chalet staff will cook and clean and be on hand to help you get the most out of your skiing holiday.
... Read more
Loading holidays ...