Top 5 Mountain and Après Restaurants in Val d'Isere
19th June 2019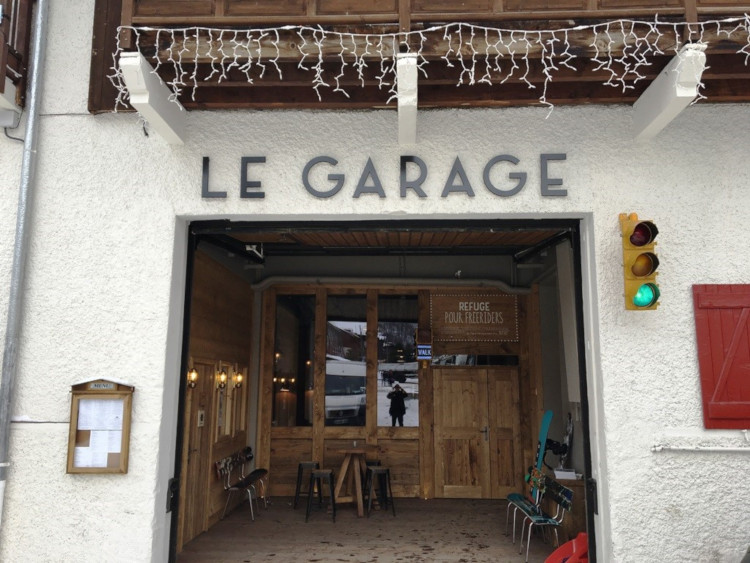 Le Garage
Situated in the old bus garage in the heart of Val d'Isere this newly opened restaurant has loads of character and is a buzzy vibrant place with a diverse and contemporary menu. Food includes burgers, traditional Savoyard dishes, sharing plates and tapas along with local draught beers. The young crew of staff is fast and efficient, and you are always guaranteed a great atmosphere and a reasonably priced menu. The central location makes it easy to get to for après ski and its long opening hours mean that you can take the kids nice and early or alternatively opt for a later meal.
Edelweiss
This fabulous mountain restaurant is well worth the ski over to Le Fornet, but be sure to book!
Even at the outer reaches of the ski season, this restaurant is very popular – call ahead if you want to guarantee a table for lunch here! The restaurant is situated on the Blue Mangard run which leads down to the Le Fornet Cable car at the top end of the Espace Killy.
The décor here is clean and bright with a wonderful view down the valley and the food is very special. Take a long lunch here and then schuss your way down to the bottom of Le Fornet afterwards and grab the bus back into town…..bliss…..!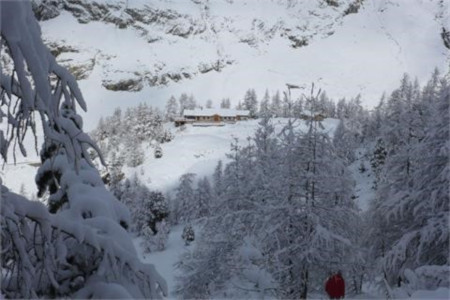 Bar de L'Ouillette
This lovely restaurant is situated at the bottom of the madeleine Piste and Chairlift on the Solaise side of the mountain.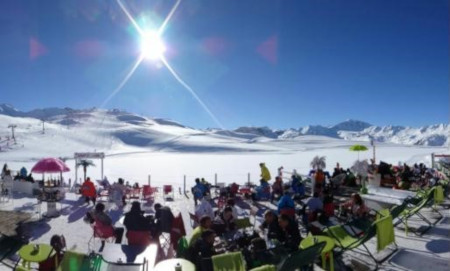 It's self-serve and a fabulous place to be if the sun is shining. There's an extensive terrace area with plenty of seating and if it's a fine day they will often include a barbeque service as well as their tasty homemade savoury and sweet tarts, and pastries.
Be prepared to queue, but also be prepared for a feast as the fayre here is very good here and the view of the skiers coming down the piste in the sunshine is a sight to behold.
Trifollet
The Triffollet is situated on the Verte run down to La Daille and does pizzas to die for! If pizza is your thing – you should make sure that you add this one to your list for your ski holiday lunches.
The service is fab, and when we were last there (we go every year!) they came very quickly too. A vast array to choose from as well as other tasty dishes
Bananas
Bananas has been an institution in Val d'Isere for many a year, in fact, a few years ago it suffered a massive fire and we were all distraught that we would never see it again, however, it has risen like a phoenix out of the flames and is back to its old self again!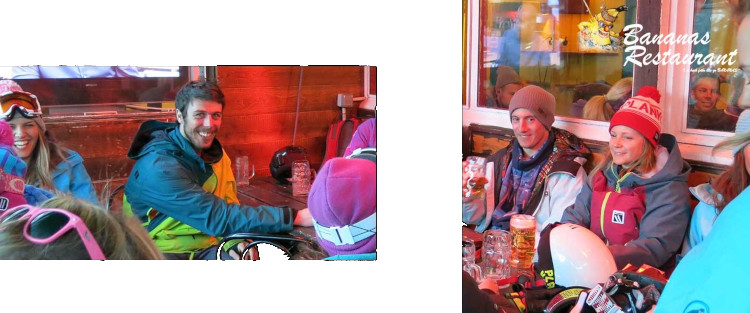 With burgers, steaks, Indian and Tex Mex, this restaurant and après ski bar has many a deal and happy hour. The salads and food here come in large portions and are a good value for money. You will find it next to the lift pass office near the foot of the Solaise chair and opposite the ski school meeting point. If you have a crowd of hungry teenagers or perhaps fancy a cheeky pint-sized cocktail, head here, you will not be disappointed the atmosphere is great for après!
Ski Line are specialists in Ski Holidays to Val d'Isere. Whether you want to make your own way and just ask us for accommodation, if you want a half board package or a little B&B, or if you want the full all-inclusive kit and kaboodle – just ask us – we know this place inside out!